Northern Superior Brewing
Carefully crafting the same taste and quality that Northerners know.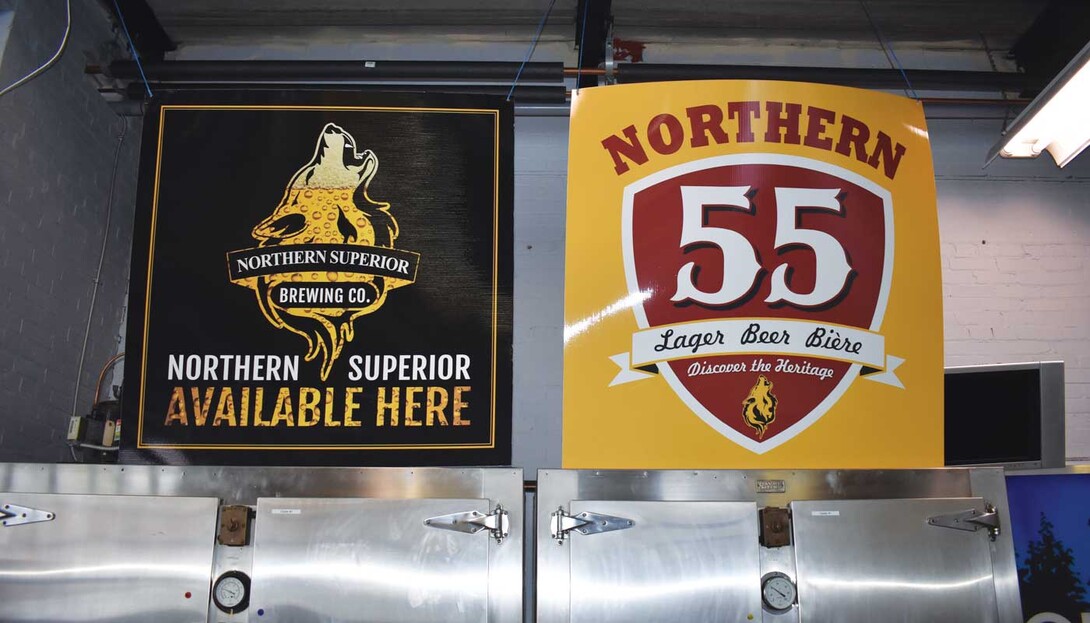 "The local craft brewing industry is not a trend, it's here to stay." That's one of the first comments the General Manager of Northern Superior Brewing Co. made when I had the pleasure of visiting the brewery in Sault Ste. Marie, Ontario.
The brewery has a rich history in the Sault Ste. Marie community and in Northern Ontario. Here's a short synopsis:
During the 1880s, J.J. Doran owned a hotel in North Bay. He, along with the Doran, Mackey, and Fee families began to brew beer in 1907. The families built a brewery in Sudbury and named it the Sudbury Brewing and Malting Company. Four years later they bought the Soo Falls Brewing Company (est. 1899) out of Sault Ste. Marie. In 1913 they also purchased the Kakabeka Falls Brewing Company (est. 1906) in Fort William.
On August 31, 1971, the company was purchased by Canadian Breweries, although it continued to operate under the name Doran's Northern Breweries. In July 1977, Doran's employees purchased the company back from Canadian Breweries, and Northern became the first employee-owned brewing cooperative in North America.
In 1979, the brewery began marketing its beers in Southern Ontario as well. In 2004, the company was purchased by an investment group led by Leo Schotte. Schotte hired a veteran of the brewery business in Canada, William Sharpe, as president. In 2005, the company announced a major re-branding effort, retiring many of its old products in favour of more modern brews and brand identities.
In June 2006, Sharpe appeared before Sault Ste. Marie City Council and by December the company ceased production at the Sudbury facility.
In March of 2015, four local investors with a great interest in keeping Sault Ste. Marie's history alive, began with the development of the Northern Superior Brewing Company.
Today, Northern Superior Brewery Co. is owned by 3 remaining investors: Jeff Dicorpo, Brian Robertson, and David Marshall. They are hands-on owners and very much part of the daily operation of the company. The brewery has 8 employees (that number increases during the busy summer season), including some former Doran staff. With new recipes and a new branding campaign, Northern Superior Brewery is enjoying a fantastic reception locally and throughout the north.
Trevor told me that the beer products are distributed all over Northern Ontario but mostly in the Sault Ste. Marie/Algoma area with more than 80% of restaurants and bars carrying Northern Superior products. He said their customers like the fact that the brewery is local, flexible, and has excellent customer service.
I asked about the wolf logo what I learned is that it was around when Doran's was operating and is a recognizable symbol for the brand so Northern Superior decided to incorporate the wolf in their branding.
I was introduced to Brew Master Blake Winter, who told me he completed an intense apprenticeship program with a master brewer in the Niagara area. He learned the art of beer making and brought his skills to Northern Superior Brewery more than 5 years ago.
He explained that their malt and most grains for beer-making are sourced from Ontario with specialty blends from Germany.
Different beers are brewed for different lengths of time, depending on whether it's a lager or an ale, or a stout. From 2 - 3 weeks to 2 - 3 months.
Northern Superior brews 5 types, with seasonal and custom brews. For example, they did a popular beer with raspberries when they were in season. They are also able to do custom bottles, like the one they did for Quattro Hotel. With its small size and flexibility, Norther Superior Brewery is proud that it can serve its customers in ways bigger breweries can't.
The main craft beer products include:
Northern Superior: Clean, crisp Canadian lager with a dry finish -The #1 seller
Northern 55: Marzan or Oktoberfest – Malty sweet with spicy hop bitterness
11 PM: Traditional German black lager with notes of coffee and chocolate"
17 North: Unfiltered wheat pale ale – citrus mango and a kick in the teeth!
Northern Superior Extra Light: Canadian light lager – session beer
Lager means "cold storage" in German, thus the beer needs to be brewed in cold temperatures.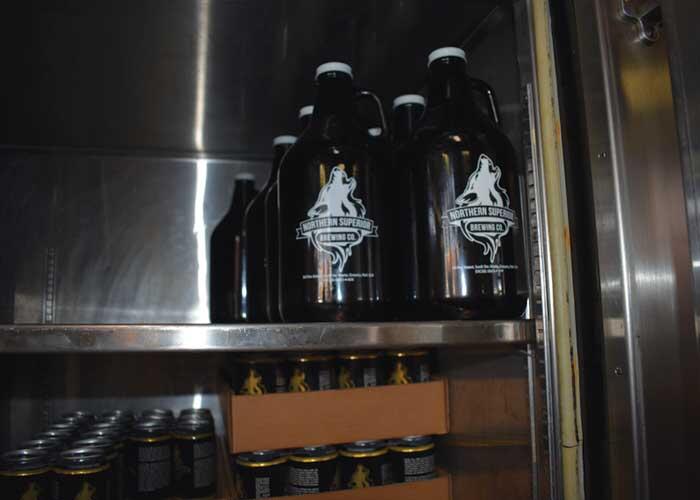 It was great to see that Northern Superior Brewing Co. has thought about all aspects of the brewing process with their waste grains picked up by two local farmers who feed it to their livestock.
The Tap Room & Patio is open for business year-round. The Tap Room's menu partner's with local restaurants by offering select menus on a rotating basis. On-site appetizers include warm pretzels and beer cheese, chips and salsa/queso or charcuterie.
Northern Superior Brewing Co. also wants to make sure that everyone knows that their Tap Room is available to rent. The room can be used for both business and pleasure group gatherings. They are fully licensed and the room has a fun and casual atmosphere, full of local beer memorabilia. Included in the rental is a tour of the brewery.
The brewery is open to the public and tours can be arranged by calling ahead.
Northern Superior Brewing Co.
50 Pim Street, Sault Ste. Marie, Ontario (right next to the Bushplane Heritage Centre)
PH: (705) 450-7468
Web: northernsuperior.org
Facebook: www.facebook.com/northernsuperior