Winter ATV events in Ontario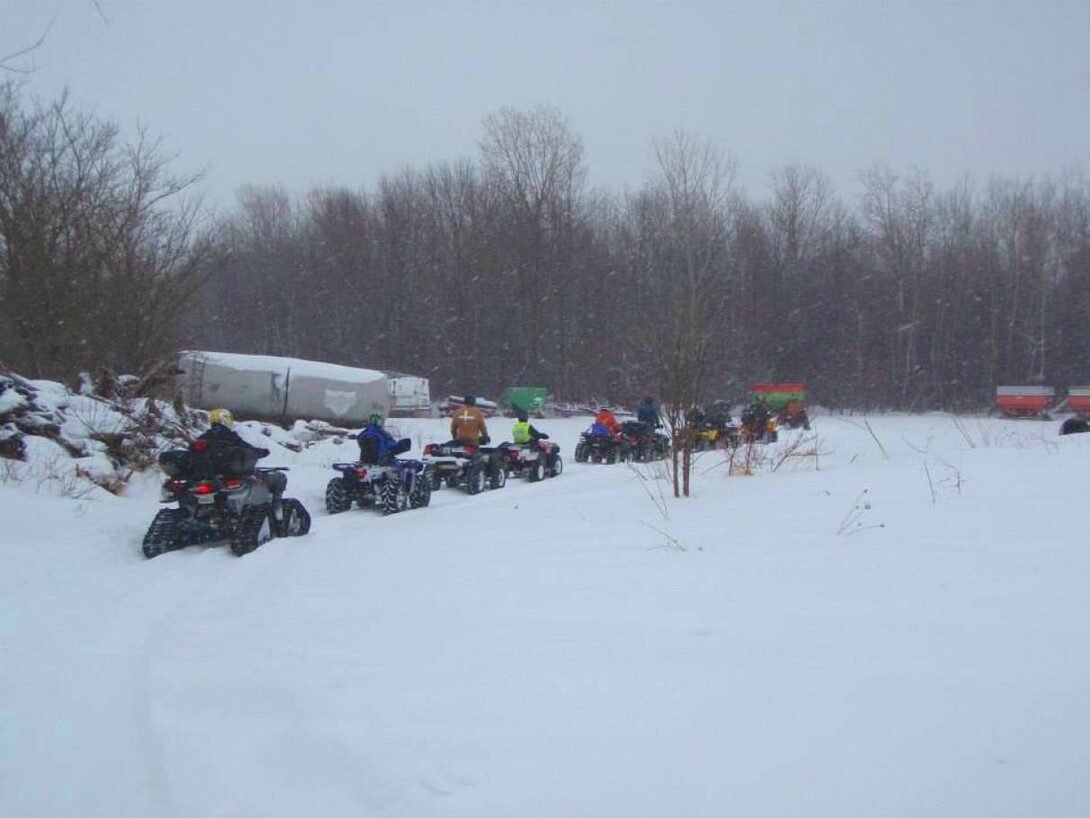 Winter ATVing is upon us, and there is a big line-up of Winter Events coming to an ATV Club near you! While some of these rides are still in the planning stages, others are taking place this weekend. Here we give you enough information for you to save the date and do some planning!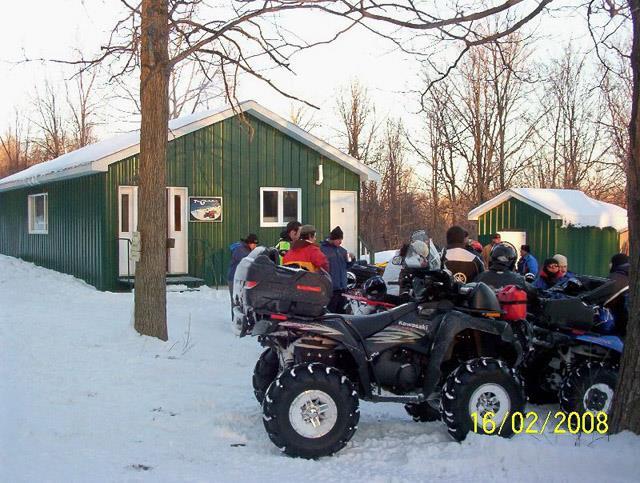 The Glendaler's Winter Sports Club is an multi-purpose trail club located in the North and South Glengarry Townships, East of the city of Cornwall, Ontario. Glendaler's was formed in 1969 to enable people to socialize and have fun while riding the trails. The Glendalers have over 125 km of groomed Winter trails. Their trails are wide and well groomed giving access to even the most novice ATVer. The Glendalers have their Free Day on January 10th, for members to bring non-members out to experience the trails and see what the Glendalers are all about.  Participants will meet at the Esso station for unloading and will be led on a guided tour of the Glendalers trail system. This ride builds up to their larger rides including the Fun Day on January 24th, and their Annual Poker Run and Spaghetti Dinner on February 15th.  A day pass can be purchased for their trails for $20, and a yearly membership is $140.
Be sure to check out Glendaler's Facebook group's event page for information and updates on these and other events they'll be hosting this winter.
Participants from out of town can find truck and trailer accommodations at the Cornwall Ramada Inn, but will have a short trip via vehicle to unload at the start of the ride.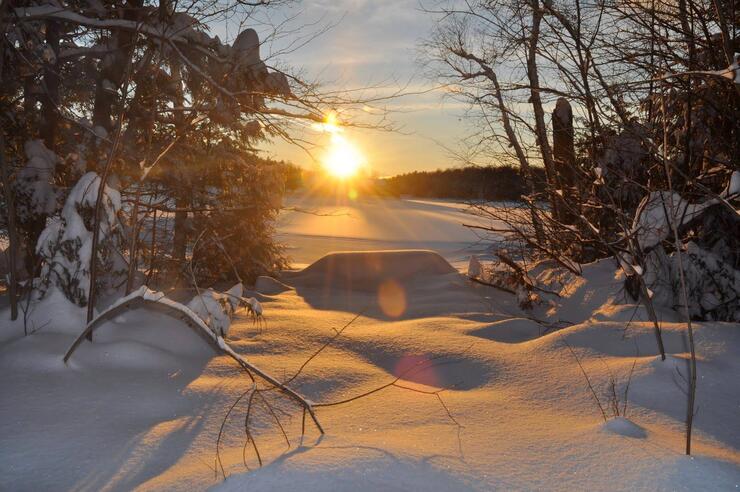 Central Ontario ATV Club is an Ontario Federation of All-Terrain Vehicles Club established in1999 that endeavours to build trails in the Simcoe County, allowing ATVers to take in the amazing scenery this area has to offer. Starting on Friday January 16th, the Central Ontario ATV Club is hosting a Winter ATV Ride in the Haliburton Forest. Participants will be arriving on Friday any time after 3:00pm, riding all day Saturday. Then again on Sunday until early afternoon before loading up machines and having lunch at the Cookhouse Restaurant in Haliburton Forest. The cost of the ride is $100/day x 2 + HST, which includes entry to ride the forest on Saturday and Sunday. Booking is through COATV/Rhonda Broderick, for information on this ride check the Facebook event page. 2 and 3 bedroom Housekeeping Units as well as Open Loft Log Cabins are available for rent right in the Haliburton Forest.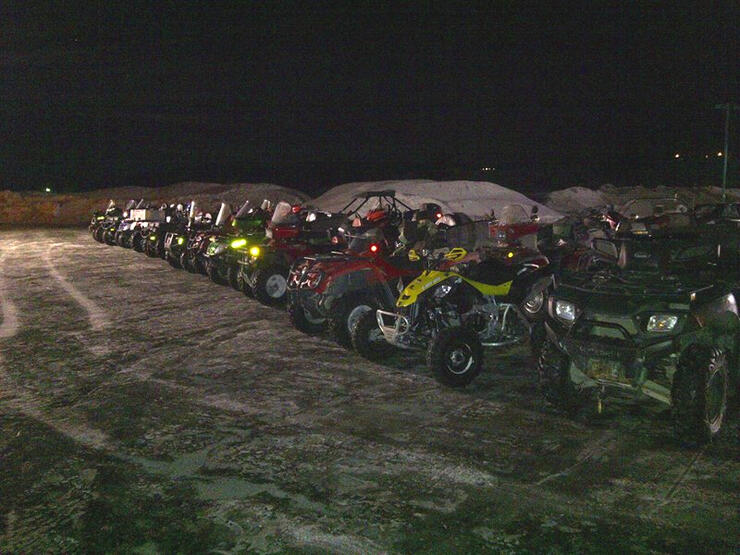 The ATV Club of Eastern Ontario is also an Ontario Federation of All-Terrain Vehicles Club and is located in Plantagenet/St. Pascal Area. The ATV Club of Eastern Ontario's Night Ride departs from the St. Pascal Community Center and arrives back to the same location around 10pm.  The ride will include a stop at the Club House for hotdogs and beverages. Cost of ride is free for OFATV members, or non-members may participate for the cost of a $20 day pass which will be available for purchase before departure. People from out of town can find accommodations at the Champlain Motel in Plantagenet, where you can depart directly from the Hotel on your ATV.  
Mark your calendar now, but be sure to check back on ATVCEO's Facebook event page, as information becomes available for their Winter Rally Ride on January 31st, and their LaRose Forest Days on February 28th.

The Nation Valley All-Terrain Vehicle Club (NVATVC) is also a member of the OFATV. Located South of Ottawa, it has trails near Winchester, Hallville, the City of Ottawa and South Mountain, Ontario. After the hustle and bustle of the holidays behind us, the NVATVC makes time to have a fun day out and about on the trails. The ride is free to OFATV members, and non-members can purchase a $20 day pass, available for purchase on the day of the ride. The ride starts at 10am at the Winchester Pioneer. Participants are welcome to meet at 9am across the road to purchase breakfast at the Country Kitchen Restaurant. Participants from out of town are suggested to get accommodations at the Terrace Green Bed and Breakfast, a mere 200 meters from the starting point of the event! This fun run will whet your appetite for the 3rd Annual Nation Valley ATV Chapter Ride for Dad on March 7th, 2015. 
Make sure to contact the local clubs if you are travelling from out of the area to join them for the rides. And when booking accommodations, be sure to mention the club you are going to be enjoying the trails with for deals on rates.
Upcoming Winter ATV Events for 2015
January 24th - Glendalers Fun Day
January 31st - ATVCEO Winter Rally Ride
February 15th - Glendaler's Annual Poker Run and Spaghetti Dinner
February 28th - ATVCEO Larose Forest Days
March 7th - NVATVC 3rd Annual Ride for Dad
This is just the beginning. Ontario has enough winter ATV events to keep you busy right through to spring.
See you on the trails!