How to spend summer days in Sudbury
There's something about the longer days and warm weather that make Sudbury the perfect place to visit during summer.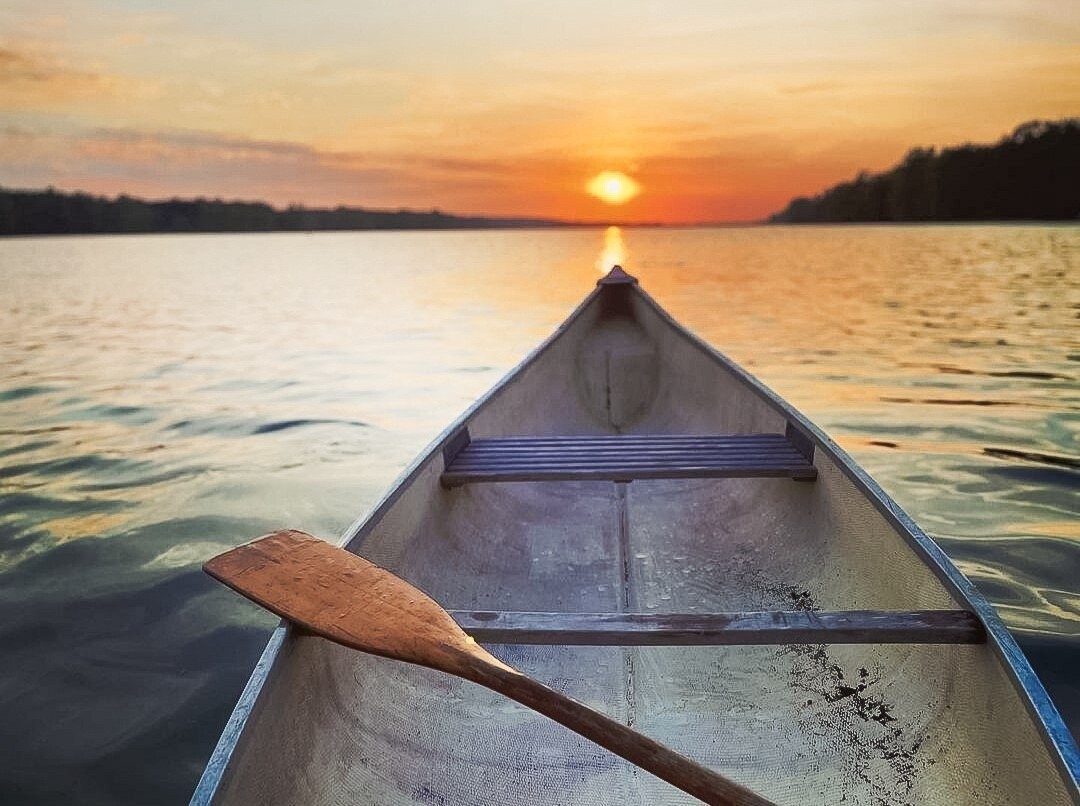 In Northeastern Ontario, summer usually lasts from the Victoria Day holiday in May until Labour Day in September, peaking around July and August. During these months, Sudbury is the perfect spot to set down temporary roots. The city hosts exciting cultural events like UpHere Festival, Northern Lights Festival Boreal, Sudbury Pride and other summer festivals, plus the numerous trails and lakes are the ideal escape for outdoor activities in Sudbury.
Experience The Fun-filled City of Lakes
Greater Sudbury is a significant spot in Northeastern Ontario for swimming, fishing, boating and other water sports. The name 'City of Lakes' emanates from the number of lakes surrounding the region. Lake Ramsey and Lake Wanapitei are the two biggest lakes out of the 330 lakes in Sudbury—in fact, Lake Wanapitei is the largest lake set within city limits in the whole world!
Sudbury also has a lot of parks and campgrounds. Head to the waterfront at Bell Park on Ramsey Lake for a swim, and then dry off with a stroll along the 1.2-mile (2 kilometer) boardwalk. Fishing in Wanapitei is also unmissable with species like trout, walleye, and bass, commonly found here.
Be sure to have a glance at Onaping Falls—one of Sudbury's breathtaking waterfalls located just west of Sudbury and accessible by hiking the 1.3-mile (2.1 kilometer) A.Y. Jackson Lookout Trail. The falls are also known as High Falls, because the waterfall drops as much as 150 feet (46 meters) in some spots.
Nature Trails and Summer Camping in Sudbury
Camping is always a great activity in summer and there are several campgrounds, parks, forests, and trails that are worth exploring in the Greater Sudbury area. With a 45-minute drive from Sudbury, you can either reach Windy Lake or Fairbank provincial parks, both of which are known for their fishing, hiking, swimming, and canoeing.
What's more, part of the 17,000-mile (27,359-kilometer) Trans Canada Trail runs through Sudbury, allowing anyone to walk along the famous footpath. So, take a walk around Ramsey Lake to Bell Park and into downtown Sudbury, using this tool as your guide to the trail.
Another notable area for sports lovers is Kivi Park, with its more than 480 acres of open space for hiking, biking, cross-country skiing, and paddling. Lake Laurentian Conservation Area is also great for a quiet afternoon in nature. The area is blessed with 2,400 acres (971 hectares) of protected green space that includes hiking trails, birdwatching areas, and a man-made lake.
Sudbury's Festive Culture in Summer
Aside from the numerous water activities, outdoor arts and music festivals also keep the soul of Sudbury alive throughout the summer months. Notable among them are Jazz Sudbury and Northern Lights Festival Boréal. The latter takes place every September—when the northern lights are at their best in Northeastern Ontario—while the former is a bilingual music festival held every July in Bell Park, and is one of the longest-running music festivals in Canada. 
Music festivities combine with artworks to make the most out of every summer. These festivals turn downtown Sudbury into an urban art gallery with murals and art installations. There are nearly 40 murals painted throughout the downtown area on display year-round, including Canada's largest mural, covering the exterior walls of Sudbury's St. Joseph's Hospital. 
Food festivals are also popular in Sudbury during the summer, and there's something for everyone to eat. During the summer season, try the Italian Festival in July,  quench your thirst with a cold brew at the Elgin Street Craft Beer Festival in August or for more of a sweet note at the Blueberry Festival. Other, can't-miss festival include the Greek Festival in August and Ribfest wrapping up the summer. 
If you love Sudbury in the summer, ensure you come back to Nickel City in the fall, winter, and spring for another adventure.