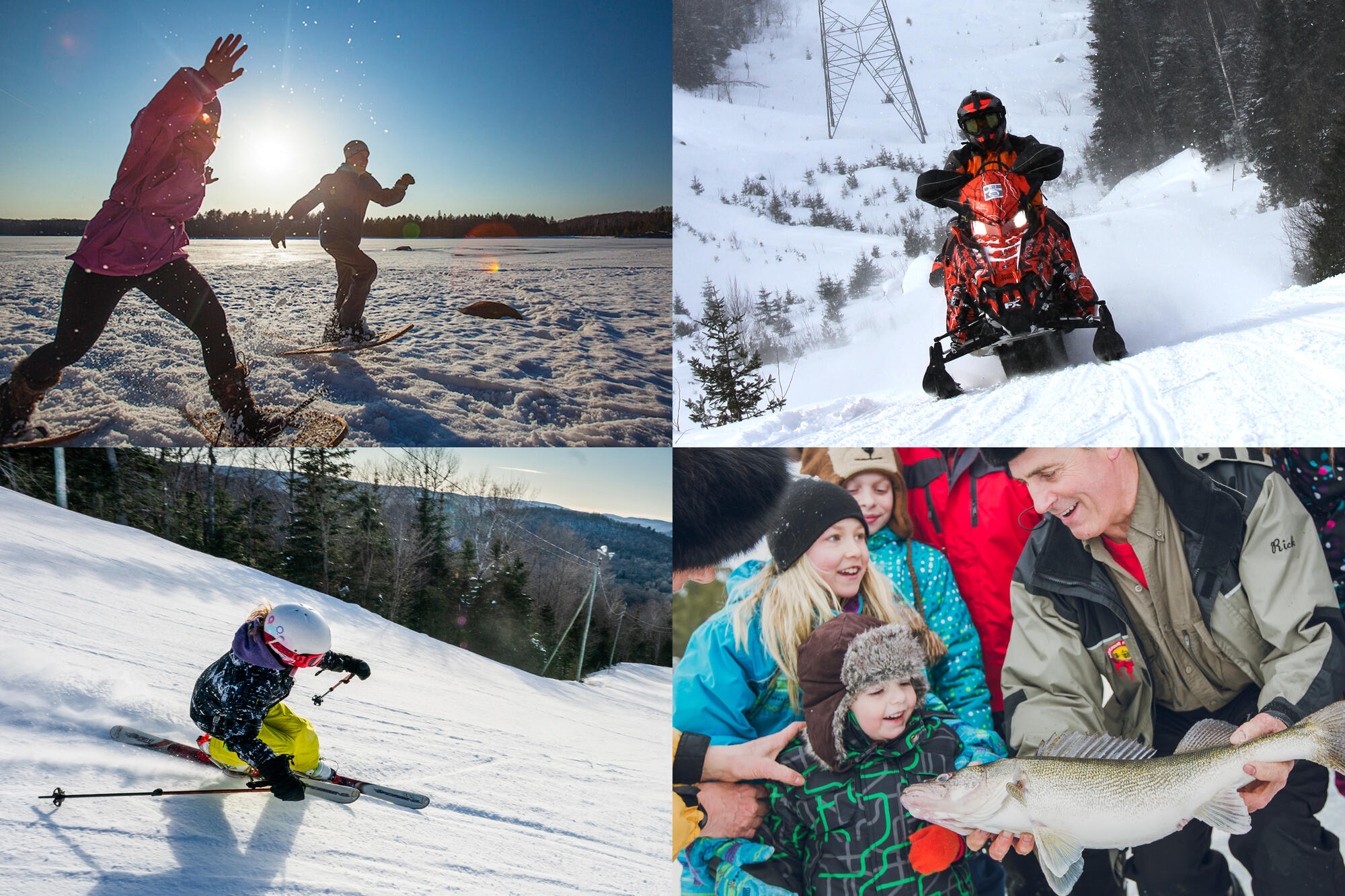 117 Snow Days
How will you spend yours? - We've got what you're looking for!
Big winter. That's how we do it up here in Northern Ontario.
If you'd rather be skiing than sunbathing, and you prefer winter hikes to summer sweats—your fav time of year is fast approaching!  Get ready to embrace the snow and solitude in Ontario's north this winter. Whether you're new to the north or a backcountry expert, we're here to help make winter dreams come true.
From our vast network of cross country ski trails running through our outdoorsy major cities to our magical ice caves and endless cliffs for ice climbing—winter adventures are always close at hand in Northern Ontario. We've got fresh powder for snowmobile enthusiasts and so much space you'll never see another rider. We've got ice fishing on lakes so remote the fish are all yours for the taking. And finally, we've got plenty of space for you to come and play—no crowds. 
Breathtaking landscapes, welcoming communities, lots of snow and crisp, clean air—whether it's a family getaway, romantic weekend, staycation, or solo trip, Northern Ontario has what you need. We've got the hot tips (or in this case, cool tips) and the insider knowledge to help you plan the kind of getaway that dreams are made of. 
from the shores of superior to the border of manitoba—where will you explore first?
When it comes to natural getaways in the wild, we have an abundance of choice. Northeastern Ontario is within a few hours' drive of Toronto or Ottawa. Algoma Country is a leisurely day's drive from Southern Ontario. Superior Country stretches from Lake Superior's north shore into the furthest depths of the North. Northwest Ontario's Sunset Country, bordering both Manitoba and Minnesota, is a bucket list road trip and epic staycation destination packed with an immense stretch of untamed wilderness just waiting for the adventurous explorer.
This space is your best resource for snowmobiling, ice fishing, skiing, and outdoor adventure. Whatever your winter activity of choice might be, we've got you covered.
Let's get planning!