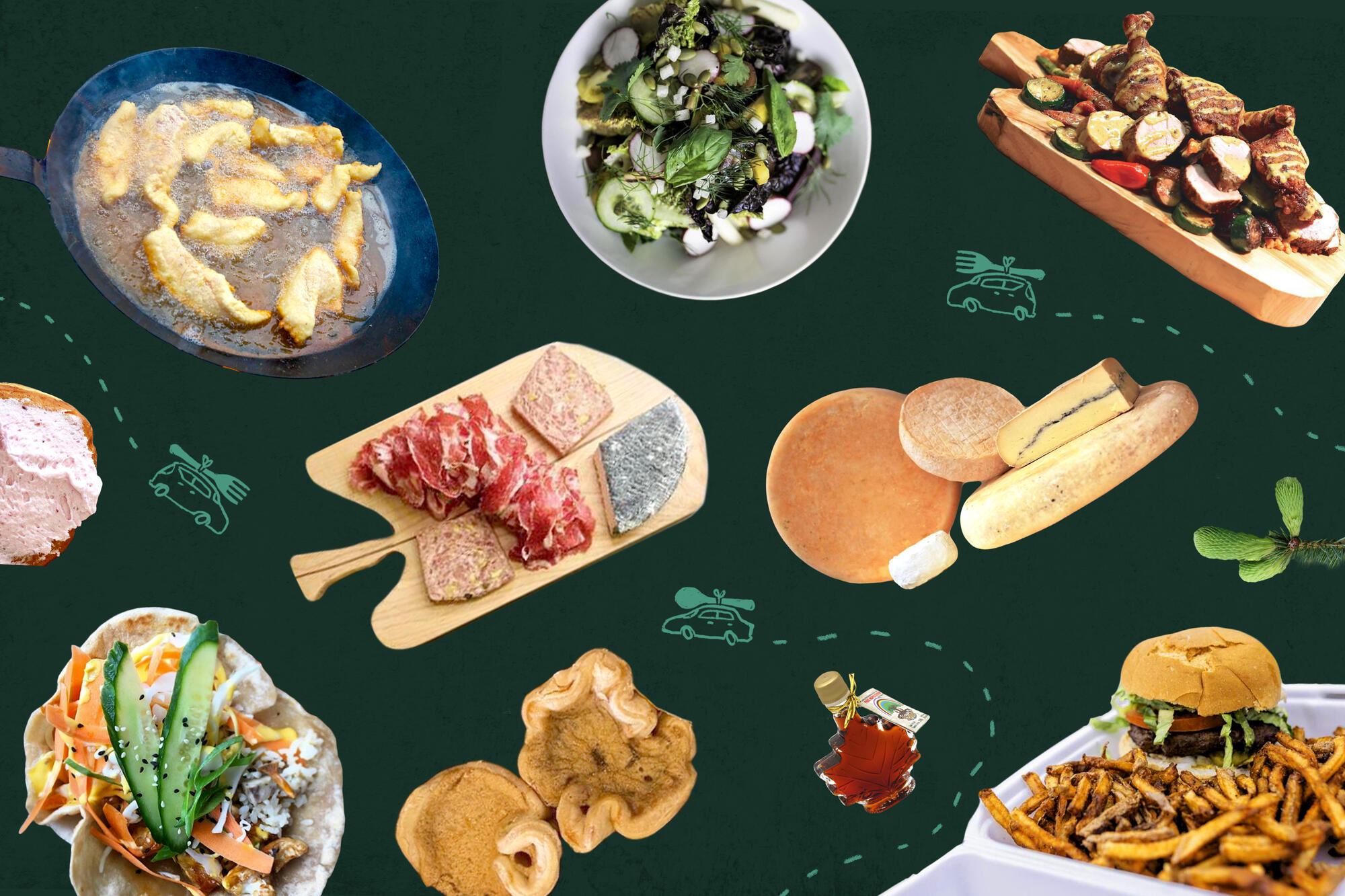 Taste the North
Discover Northern Ontario's Culinary Culture - Bon appétit
Northern Ontario is full of flavour. Our vast region is packed full of incredible culinary experiences—from fresh walleye seared to perfection over an evening campfire to diverse dining in our vibrant cities to the best chip stands in the country.
What kind of cuisine does northern Ontario do best? The answer may surprise you. 
We've (of course) mastered traditional road food: we've got chip stands and classic diners where travellers can load up on hearty fare like poutine as well as innovative local dishes. 
But we also have dozens of farmers' markets, bakeries serving butter tarts, grass-fed cheese, foraging opportunities, and a burgeoning natural food circuit with vegetarian, vegan, organic, and gluten-free options.
And we've got some cultural corners that may surprise you, from superlative Italian food in Sudbury and Sault Ste. Marie to Finnish cuisine in Thunder Bay.
Visitors can also experience a range of Indigenous cuisine in the form of locally-sourced teas, wild rice, and maple syrup, or opt for a fine dining experience while visiting the world's largest freshwater island. 
Even if you're coming up North not so much to dine as to rough it in the deep woods, you've still gotta eat—and we've got some great tips for camping meal planning, local ingredients and products to try, and of course, the classic Northern Ontario meal that's on everyone's bucket list: a shore lunch, freshly caught fish fried up right on a campfire.
Whatever your tastes, if you're looking for character, terroir, or a restaurant with a view, you've come to the right place.