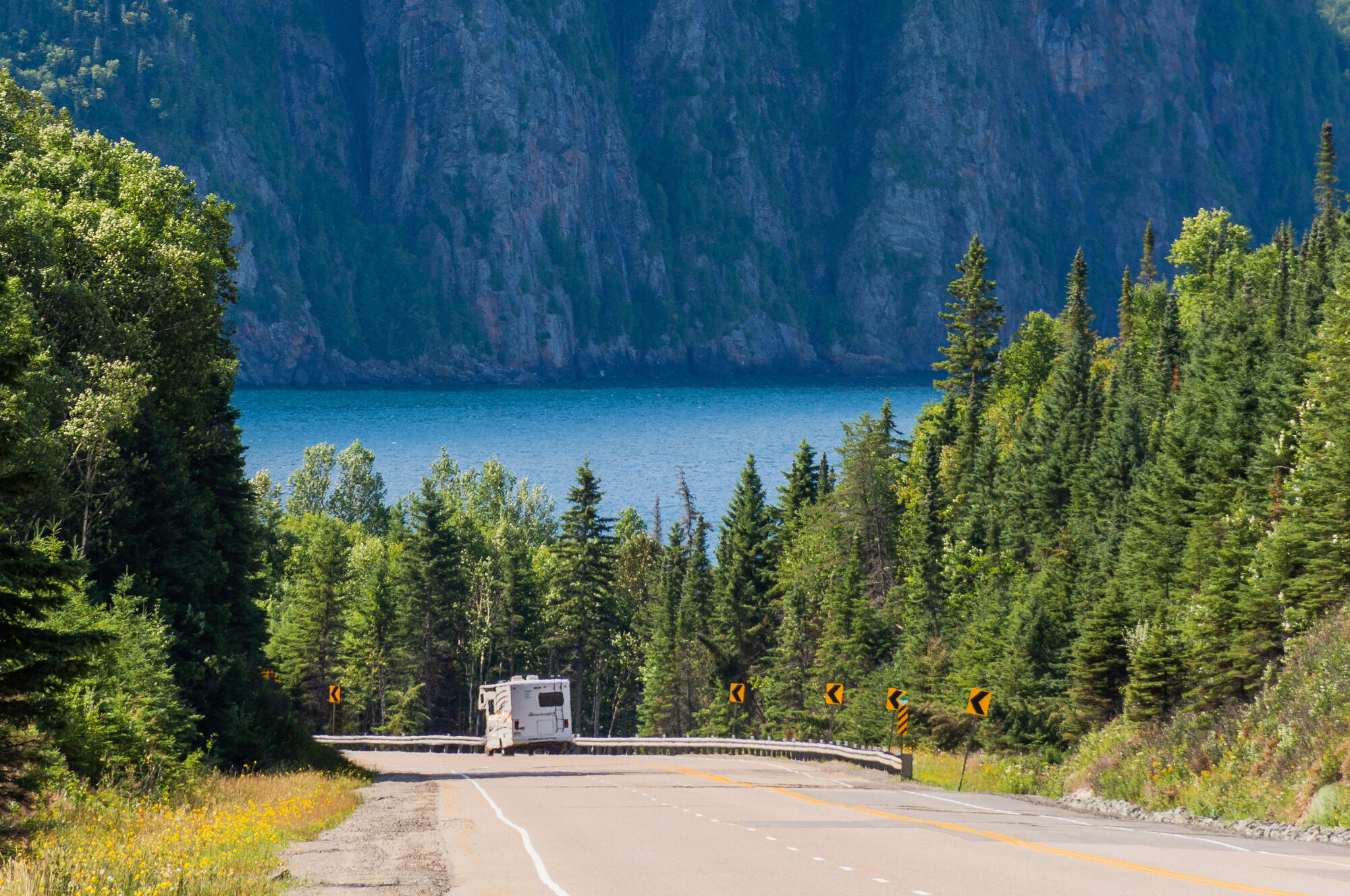 Take the Road Less Travelled
Discover Northern Ontario's World Class Touring Routes
Welcome to Northern Ontario and the best RV destination in the world. Just three and a half hours north of Toronto, on the edge of Georgian Bay, you'll find our world-famous granite rock landscapes, pristine boreal forests, and the endless shorelines of the Great Lakes.
Travel the world's largest freshwater island, discover the historic fur trader's route, or embark on our 10-day provincial park nature trail. Whether you're travelling from the GTA (check out itineraries for Torontonians here), looking to try something new in retirement, or simply ready for your next big outdoor adventure, Northern Ontario is ready to welcome you.
With thousands of campgrounds, amazing provincial and national parks, and tens of thousands of miles of incredible RV-friendly roadways, Northern Ontario is your next RV destination. Where else can you camp, fish, hunt, paddle, cycle, and swim—all within steps of your RV? Join us.