CANADIAN CANOE CULTURE IS CULTURAL ROUTES
Discover yourself while you discover Ontario's diverse history and stories.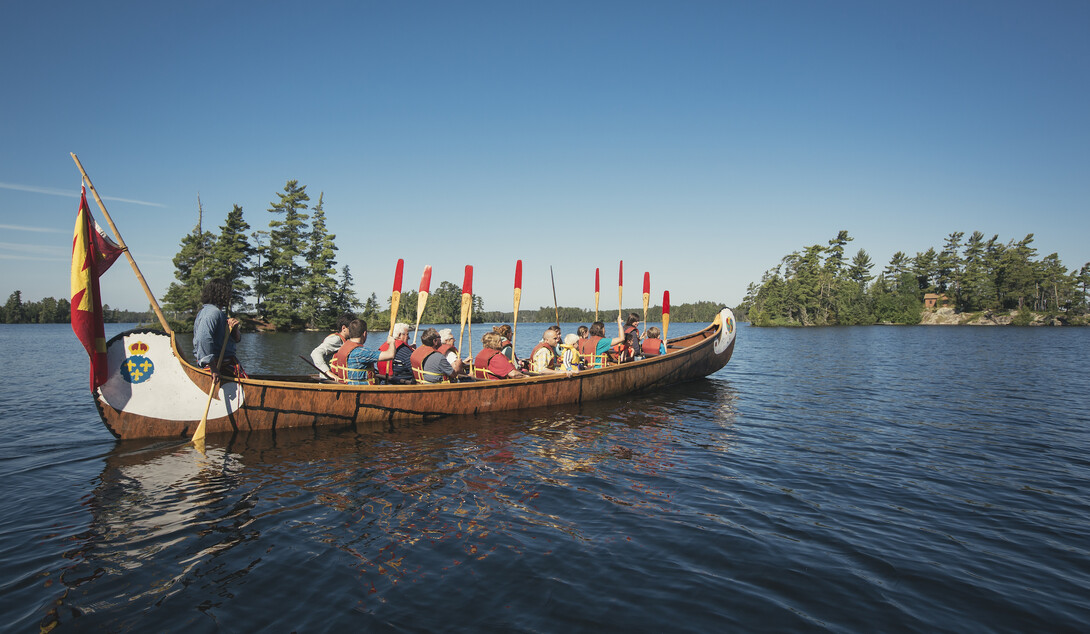 ---
---

Interested in learning more about Canadian Canoe Culture? These routes will immerse you in our heritage, arts, and culture. Discover the traditions, knowledge and stories of Indigenous people. Experience history as you retrace voyageur travel routes. Unleash your creativity in these inspiring landscapes. 
Manitoulin Island, the largest freshwater island in the world, is home to "Anishnawbek"—the Ojibwe, Odawa, and Pottawatomi people, with a long and storied history, rich culture, and abundant lands. It is a beautiful region where Indigenous and European history meld to create a memorable holiday.  ­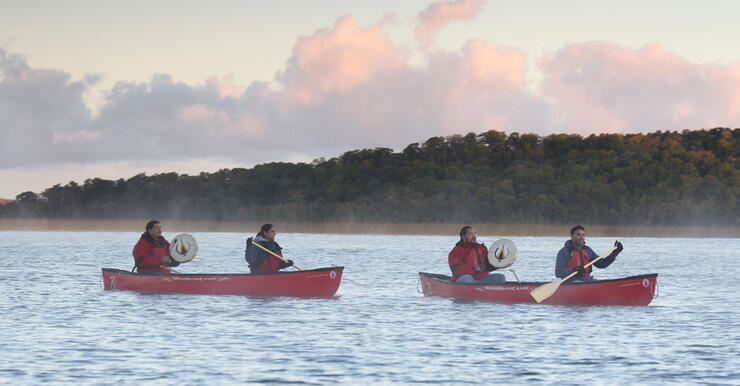 Must Do: Experience history as you retrace ancient canoe routes on a Great Spirit Circle Trail tour hosted by the Anishnawbek. Unwind to the legends and stories from days long past; sample local teas, bannock, and berries; learn about drumming, and more. Experience the history of the Wikwemikong Fishing Islands on a Bay of the Beaver Canoe Tour. 
The French, the first designated Canadian Heritage River, was the route paddled by the Indigenous people, French Explorers, fur traders and Voyageurs. The award-winning French River Centre, with its "Voices of the River" exhibit, tells the story of its past.  
Must Do: French River Adventures offers lodge-based cultural learning adventures including:  paddle to the Dokis First Nation Pow Wow by voyageur canoe; morning mist birdwatching and photography paddle; guided adventures following the path of the 17th-century Voyageurs, and more.
A protected, pristine wilderness park, Quetico is on the Canadian side of Minnesota's Boundary Waters Canoe Area Wilderness. Quetico is renowned for its rugged beauty, towering rock cliffs, majestic waterfalls, virgin pine and spruce forests, picturesque rivers, and 2,000 lakes.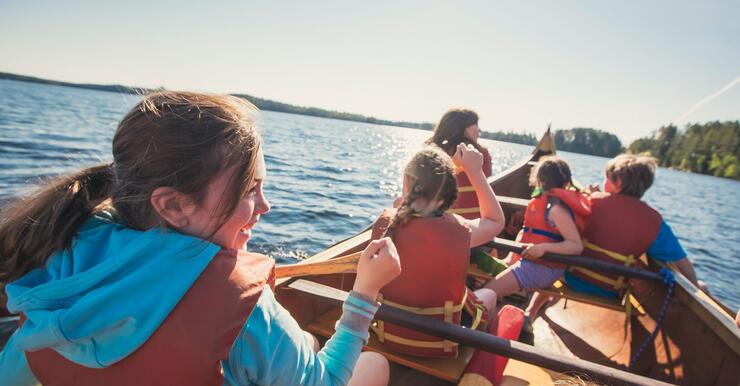 Must Do: Experience culture, history, and nature with a family eco-adventure at Voyageur Wilderness Programme. Stay at Voyageur Island Ecolodge, then paddle into the pristine wilderness.  Or enjoy the untouched wilderness with a 7-day fly-in paddling adventure with Canoe Canada Outfitters.  
The world's largest freshwater lake, it's known as "gichigami' or "big water" by the Ojibwe. Its rugged coastline has provided inspiration for generations of artists, writers and musicians, including Group of Seven painter A.Y. Jackson and legendary concert pianist Glenn Gould.  In 2007, its northwest shore was the first to be designated as a National Marine Conservation Area.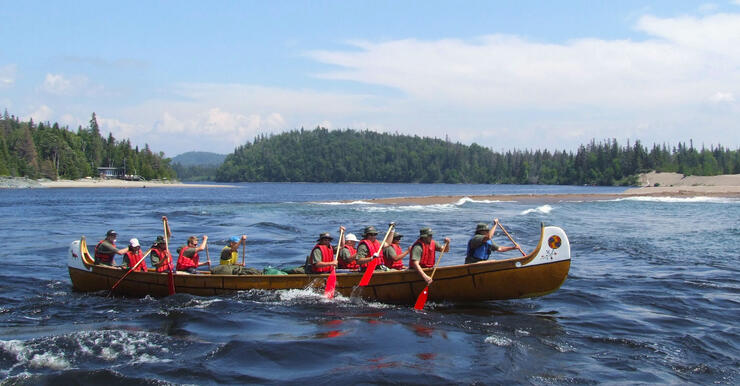 Must Do: Naturally Superior Adventures offers inspirational photography workshops, yoga and paddle retreats, and more. Be immersed in Voyageur culture as you paddle in a Voyageur canoe for 7 to 10 days along the coastline. 
Kayaking on Georgian Bay, a UNESCO World Biosphere Reserve, is spectacular, not least because the eastern shore is dotted with an incredible 30,000 islands. Explore a mosaic of open water, wind-swept islands with iconic red pines—a favourite landscape of the Group of Seven, Canada's most famous artists.
Must Do: Learn about the wild spaces and culture of Georgian Bay on a guided multi-day trip with White Squall Outfitters.
 A particular Group of Seven favourite, Killarney is one of Ontario Parks' crown jewels. This rugged, majestic, mountainous wilderness of sapphire lakes and jack pine offers incredible canoeing adventures. Its wild Georgian Bay coastline is perfect for kayak touring and camping.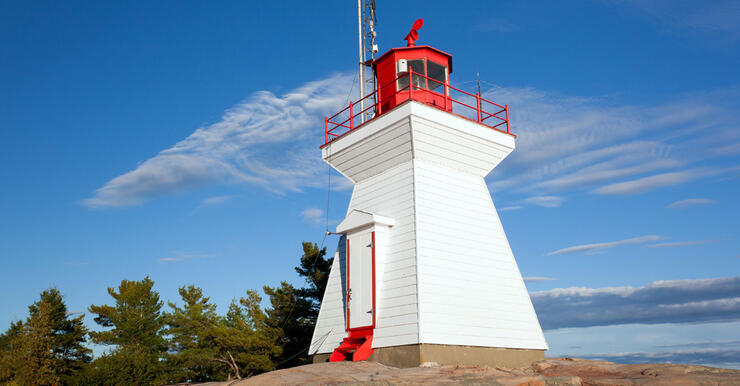 Must Do: Plan your backcountry canoe trip or kayaking adventure with Killarney Outfitters or Widgawa Outfitters. Stay in comfort at Killarney Mountain Lodge, Sportsman's Inn or at Widgawa Lodge. Delve into the rich culture and history of the Anishnaabeck people with an authentic Indigenous experience at Point Grondine Park (near Killarney).  
In the 1800s Fort William, now known as Thunder Bay, was the inland headquarters of the North West Company, formed to challenge the long-established Hudson's Bay Company for domination of the fur trade in North America.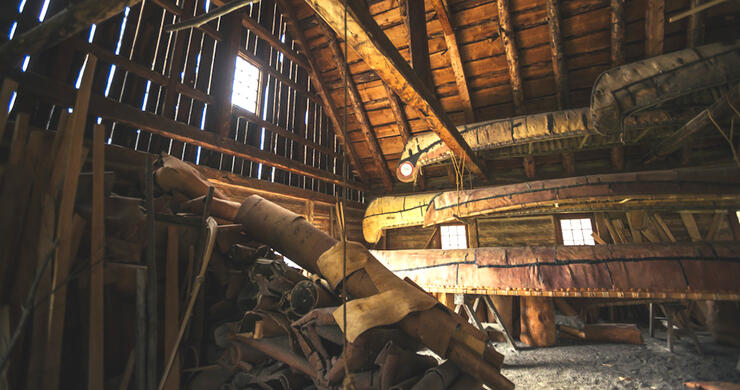 Must Do: Visit Fort William Historical Park, one of the largest living history attractions in North America, devoted to re-creating the days of the North West Company and the Canadian fur trade. Explore the many options of historic paddling routes in Northwest Ontario. Read more about Fort William First Nation's traditional canoe building. 
The Haliburton Highlands is a beautiful and unique place to explore. The Water Trails conservation area encompasses 26,500 hectares of backcountry, with 171 canoe-only access campsites. It features old-growth hemlock forests and pristine lakes.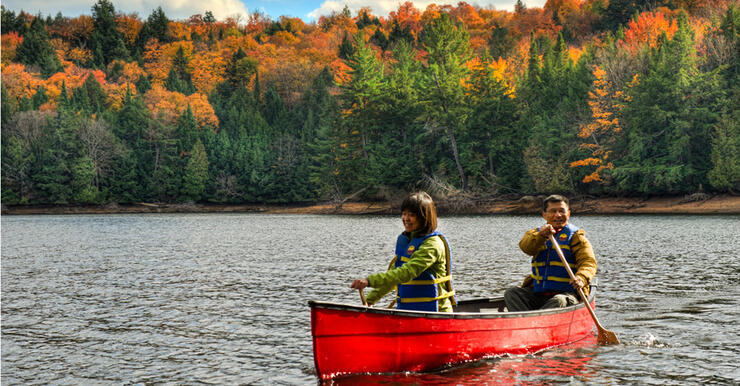 Must Do: Yours Outdoors makes it easy to learn about the local canoe culture with adventures like Tripping the Lake Fantastic, a 3-day lodge-based package that features canoe instruction, backcountry paddling, and a visit to a local birchbark canoe maker. Learn about local history, geology and wildlife on Big Hawk Chute N' Hoot or We Will Rock You Adventures with Greater Opportunities (GO) Paddling Excursions. Canoe, kayaks and SUP rentals are available at Deep Roots Adventure or Algonquin Outfitters. Explore all Adventure Haliburton experiences.  
PETERBOROUGH AND THE KAWARTHAS  
Peterborough is home to the Canadian Canoe Museum, a unique national heritage centre that explores Canadian history through the canoe. Open year-round, this family-friendly museum features a fascinating collection of more than 600 canoes, kayaks, and paddled watercraft. It offers fun learning experiences. 
Must Do: Paddle a 36' Montreal voyageur canoe along the Trent-Severn Waterway and through the Peterborough Lift Lock. Hear stories about voyageur life and learn about the history of the waterway. 
Among the granite islands, windswept pines and clear waters of the 1000 Islands,the city seems far away. But this remarkable area is easily accessible. Attracting visitors for more than 150 years, the 1000 Islands and St. Lawrence region is rich in history, stories and legends. It is an integral part of the UNESCO Frontenac Arch Biosphere Reserve.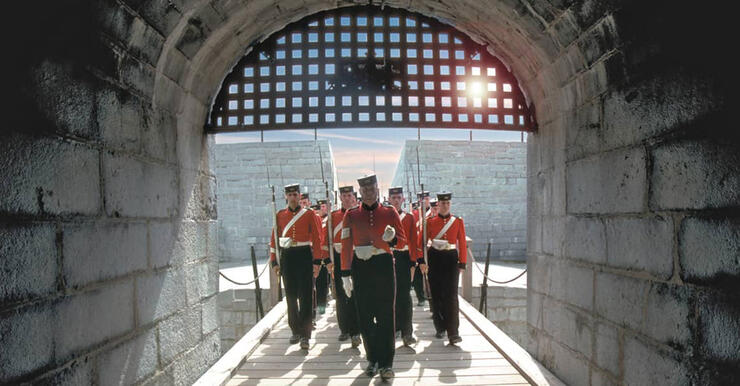 Must Do:  Paddle to historic castles, lighthouses, Fort Henry and the Parks of the St. Lawrence, the Aquatarium, and more. Take a 2-night guided kayak tour with 1000 Islands Kayaking.  Rent boats from Ahoy Rentals. 
LOCATE YOUR CULTURAL ROUTE
`