Fishing For Beginners
From the French River to the James Bay Coast, from Mattawa to Manitoulin Island, Northeastern Ontario encompasses over 184,000 square kilometers and is as vast as it is breathtaking. Use the contact information provided below to reach out and book your Experience Fishing program vacation today!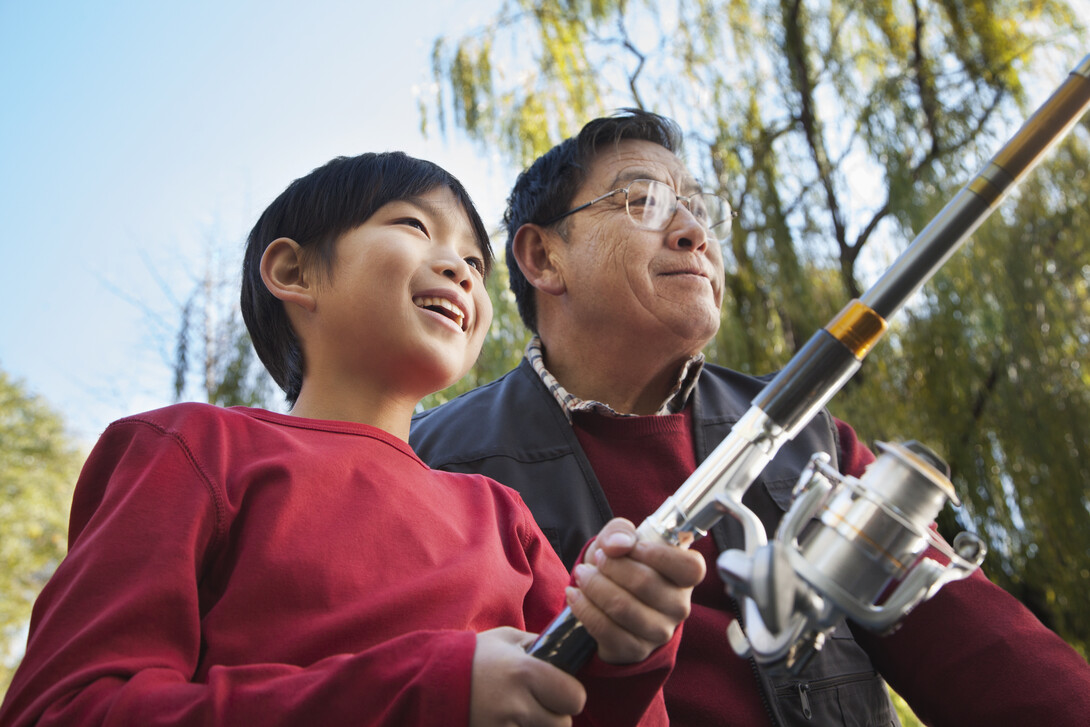 Algonquin Fly Fishing
Address: 1746 Forest Lea Rd, Pembroke, ON K8A 6W6
Phone Number: 613.281.4729
Email: Algonquinflyfishing@gmail.com
Website: www.AlgonquinFlyFishing.com
Algonquin Fly Fishing is northeastern Ontario's premium fly-fishing guide service. We offer learn-to sessions and fully guided fly-fishing days. Check out our drift boat or backcountry adventures in the Mattawa areas.  Small groups, fully customized. Get in touch!
Auld Reekie Lodge & Outfitters 
Address: 6 Auld Reekie Camp Road, Box 58, Gowganda, ON, P0J 1J0 
Phone number: 1 (800) 511-1191 (toll free), (705) 624-3512 (local) 
Email: info@auldreekielodge.com 
Website: https://www.auldreekielodge.com/ 
Auld Reekie Lodge and Outfitters offer a variety of activities for the whole family from hunting and fishing to ATVing and snowmobiling. With cozy lakefront cottages and daily homecooked meals, guests can relax and enjoy their stay in the beautiful Gowganda area. 
Bear Lake Lodge
Address: 121 Bear Lake Road, Noelville, ON P0M 2N0
Phone Number: 705.898.2759
Email: jandj@bearlakelodge.ca 
Website: www.bearlakelodge.ca 
Enjoy your stay in a housekeeping cottage nestled on the lakefront while you enjoy a vast array of activities from fishing, swimming, boating, relaxing on the beach to golfing, historic explorations, trails, and shopping in the nearby town of Noelville.
Bear's Den Lodge
Address: 2870 J Hartley Bay Rd. Alban, ON P0M 1A0
Phone Number: 705.857.2757
Email: bearsdenfishing@gmail.com 
Website: www.bearsdenlodge.com 
A world class fishing and hunting lodge where you can take part in a quality adventure wilderness outdoor experience while staying in modernly equipped housekeeping lodges and enjoying the scenic unspoiled French River, Pickerel River, Wanapitae River, and Northeastern Georgian Bay.
Crane's Lochaven Wilderness Lodge
Address: Box 2, Site 2, Noelville, ON P0M 2N0
Phone Number: 705.898.2222
Email: lochaven@vianet.ca 
Website: www.craneslochavenlodge.com 
From outstanding accommodations, tantalizing cuisine and the incredible fishing that Ontario's French River is known for, your unforgettable holiday is ready for you at Crane's Lochaven Wilderness Lodge.
Great Escape Cabins
Address: 884A Hwy 607 Alban, ON P0M1A0 
Phone Number: 705.978.0899
Email: reservations@greatescapecabins.ca
Website: www.greatescapecabins.ca
Surrounded by Crown Land, Great Escape Cabins is a northern cabin and campground resort situated within the beautiful French River Municipality. Located along the Murdock River (as it enters the French River). We offer year-round accommodations for all types of outdoor adventurists. 
Great Spirit Lodge
Address: 18-T Island 203 Temagami, ON P0H 2H0
Phone Number: 705.237.8974
Email: adventures@greatspiritlodge.ca 
Website: www.greatspiritlodge.ca 
Relax on the private deck of your cottage, paddle the numerous canoe routes, or take a hike through the breathtaking old-growth forest and fish the crystal clear waters of Lake Temagami at Great Spirit Lodge.
Mountain View Resort
Address: 187 Nighswander Rd, Mindemoya, ON P0P 1S0
Phone Number: 705.377.4087
Email: mtviewresort@amtelecom.net
Website: www.mountainviewmanitoulin.com
Come and visit Mountain View Resort on beautiful Lake Manitou, located on Manitoulin Island.  Enjoy the perfect spot for a holiday that the entire family will enjoy. Equipped with comfortable cottages set amid the trees and splendid views of the lake and countryside. Relax by fishing, boating, swimming, sun-bathing, or take a short drive to explore some of the sites and wonders the island has to offer. Book your visit today!
Musky Island View Cottages
Address: 496 Musky Island Road RR1 Lavigne, ON P0H 1R0
Phone Number: 1.888.426.7555
Email: muskyislandview@rogers.com
Website: www.muskyislandview.com
Musky Island View Cottages are located on the West Arm of Lake Nipissing Ontario, Canada. We offer peaceful private waterfront cottages perfect for families, fishermen and friends. Boat rentals are available with direct lake access, a boat launch and docking at your doorstep. Each cottage has a west view of Musky Island and the beautiful sunsets over the lake.
Old Mission Resort
Address: 581075 Old Mission Road, North Cobalt ON P0J 1R0
Phone Number: 705.622.0511
Email: pat@oldmissionresort.ca 
Website: www.oldmissionresort.ca 
An explorer's paradise awaits at Old Mission Resort where spectacular scenery, exciting fishing, historic experiences, activities on the lake, beachside relaxation, a round of golf and more is waiting for you to be enjoyed.
Promised Land Camp
Address: 152 Promised Land Road Nipissing, Ontario P0H 1W0
Email: info@promisedlandcamp.net
Website: https://promisedlandcamp.net/
Enjoy a fun-filled, cottage vacation with the entire family! We offer fishing, ice fishing, a beautiful sandy beach, walking trails, and boat rentals. Relax in one of our 9 spacious cottages after a day of fishing fun. 
Sid Turcotte Park Campground & Cabins
Address: 750 Mattawan Street, ON P0H 1V0
Phone Number: 705.744.5375
Email: stp@sidturcotteepark.com
Website: www.sidturcottepark.com
Sid Turcotte Park is a family-owned Campground and Cabin Resort in the beautiful town of Mattawa Ontario. Our campground is truly in a dream location with an abundance of outdoor activities to be enjoyed; from fishing, boating, canoeing, kayaking, swimming, hiking, ATVing, horseback riding, golfing and much more.
Timberlane Rustic Lodges
Address: 249 Mill Rd, Mindemoya ON P0P 1S0
Phone Number: 1.800.890.4177
Email: info@timberlane.ca
Website: www.timberlane.ca
Situated on Manitoulin Island, Timberlane is a true piece of rustic and wild Canadiana that is difficult to find in our busy world. We ensure that every single guest will have a great individual experience and create memories that will last for years to come. Enjoy our home-cooked meals, boats, services bonfires, a 9-hole putting course, crystal clear waters for swimming, hiking, cycling, fishing and more!
Wajashk Cottages
Address: 482 Wajashk Meekun Dokis First Nation
Phone Number: 705.763.2218
Email: wajashkcottages@gmail.com
Website: www.wajashkcottages.com
Come and experience the beautiful French River in comfortable, clean, and affordable cottages, where the fishing is stupendous and the scenery is breathtaking!
Waltonian Inn
Address: 550 Waltonian Drive, Callander, ON P0H 1H0
Email: info@waltonian-inn.com
Website: www.waltonian-inn.com
Waltonian Inn has become a popular destination for sport fishing, snowmobiling, ice fishing, family and outdoor vacations. We have had the privilege to host many weddings, special events and gatherings. With over 75 years of experience, we have welcomed thousands of guests, providing each with an unforgettable Northern Ontario outdoors experience.
White Pine Lodge
Address: 13466 Mowat Landing, Haileybury, ON, P0J 1K0
Phone Number: (705) 648-3833 
E-mail: whitepinelodges@hotmail.com
Website: https://white-pine-lodge.squarespace.com/
Nestled on the Montreal River at the base of the dam to the Lady Evelyn river system in Haileybury, Ontario. White Pine Lodge offers a cozy and comfortable retreat for those looking to escape the hustle and bustle of everyday life. With stunning views and unparalleled access to outdoor activities like fishing and hiking, it's the perfect destination for nature lovers. Our staff is dedicated to providing exceptional service and hospitality to ensure that your stay is enjoyable and memorable. Come experience the beauty of nature like never before at White Pine Lodge.
Wolseley Lodge
Address: 2652 HWY 528, Noelville, ON P0M 2N0
Phone Number: 705.898.3356
Email: info@wolseleylodge.com
Website: www.wolseleylodge.com 
Come and unwind in rustic cabin accommodations next to the waterfront overlooking Wolseley Bay where you can enjoy many outdoor experiences coupled with hearty meal options.