Fishing For Beginners
Discover all the amazing places to stay and things to see and do that are available at our participating Experience Fishing program lodges and resorts located across Northern Ontario. Use the contact information provided to reach out and book your Experience Fishing program vacation today!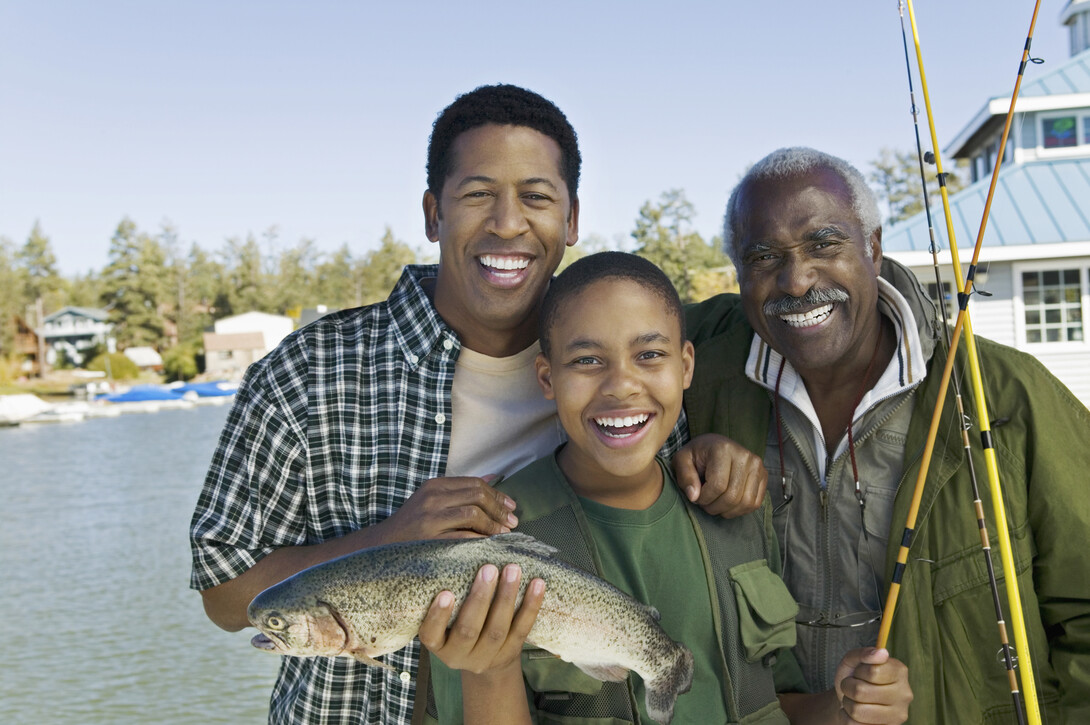 PARTICIPATING LODGES AND RESORTS
Northeastern Ontario
From the French River to the James Bay Coast, from Mattawa to Manitoulin Island, Northeastern Ontario is as vast as it is breathtaking.
Abram Lake Park
Address: 1041 Highway 72, Sioux Lookout, ON P8T0A7
Phone Number: 1-807-737-1247
Email: abramlake@gmail.com
Website: www.abramlake.ca
At Abram Lake Park we encourage guests to take in the beauty the North has to offer. Whether you are fishing off the dock, renting one of our boats, or enjoying your own, Abram Lake has beauty at every turn. We have 4 lakes that connect to Abram Lake so there is plenty of space to fish. We have Northern pike, Walleye, Lake trout, Bass, Whitefish, and Perch. We offer space for tenting, Campers, and RVs. We also have 8 Log cottages and 2 Framed cottages.  Come and enjoy a friendly atmosphere, Meet new people, and reconnect with family.
Andy Lake Resort & Conference Center
Address: ON-71, Sioux Narrows, ON P0X 1N0
Phone Number: 1-204-461-4170
Email: dawnhudon@gmail.com
Website: www.andylake.com
Ash Rapids Lodge
Address: PO Box 1090, Kenora, ON P9N 3X7
Phone Number: 1.800.465.1095
Email: taclinton@kmts.ca 
Website: www.ashrapidslodge.ca
From the great outdoors to the exquisite dining room, Ash Rapids Lodge offers a variety of cabin rentals, fishing packages, and delicious food options within their establishment in Lake of the Woods.
Auld Reekie Lodge & Outfitters 
Address: 6 Auld Reekie Camp Road, Box 58, Gowganda, ON, P0J 1J0 
Phone number: 1 (800) 511-1191 (toll free), (705) 624-3512 (local) 
Email: info@auldreekielodge.com 
Website: https://www.auldreekielodge.com/ 
Auld Reekie Lodge and Outfitters offer a variety of activities for the whole family from hunting and fishing to ATVing and snowmobiling. With cozy lakefront cottages and daily homecooked meals, guests can relax and enjoy their stay in the beautiful Gowganda area.
Bear's Den Lodge
Address: Hartley Bay, RR2, Site 3, Box 10 Alban, ON P0M 1A0
Phone Number: 705.857.2757
Email: bearsdenfishing@gmail.com 
Website Link: www.bearsdenlodge.com 
A world class fishing and hunting lodge where you can take part in a quality adventure wilderness outdoor experience while staying in modernly equipped housekeeping lodges and enjoying the scenic unspoiled French River, Pickerel River, Wanapitae River, and Northeastern Georgian Bay.
Bear Lake Lodge
Address: 121 Bear Lake Road, Noelville, ON P0M 2N0
Phone Number: 705.898.2759
Email: jandj@bearlakelodge.ca 
Website Link: www.bearlakelodge.ca 
Enjoy your stay in a housekeeping cottage nestled on the lakefront while you enjoy a vast array of activities from fishing, swimming, boating, relaxing on the beach to golfing, historic explorations, trails, and shopping in the nearby town of Noelville.
Cedar Lake Lodge
Address: Perrault Falls, ON, P0V 2K0
Phone Number: 1.807.529.3271
Email: fishcedarlake@gmail.com 
Website: www.sportfishin.com 
Situated on a pristine 100-acre island, Cedar Lake Lodge offers first-class fishing, equipment, and accommodations. Whether you are new to fishing or an avid angler, Cedar Lake Lodge will ensure memories that will last a lifetime.
Crane's Lochaven Wilderness Lodge
Address: Box 2, Site 2, Noelville, ON P0M 2N0
Phone Number: 705.898.2222
Email: lochaven@vianet.ca 
Website Link: www.craneslochavenlodge.com 
From outstanding accommodations, tantalizing cuisine and the incredible fishing that Ontario's French River is known for, your unforgettable holiday is ready for you at Crane's Lochaven Wilderness Lodge.
Finlayson Resort & Campground Ltd.
Address: Hwy 622, Camp 113, PO Box 1482, Atikokan, ON P0T 1C0
Phone number: 877.466.5261 | Summer: 807.597.1511
Email: finlaysonresort@hotmail.com
Website: https://www.finlaysonfishingresort.com 
Finlayson Resort & Campground is the perfect destination for a family-friendly vacation. Whether it be for fishing, blueberry picking, boating, ATVing or just being with nature you won't be disappointed. Book now for an unforgettable experience.
Great Spirit Lodge
Address: 18-T Island 203 Temagami, ON P0H 2H0
Phone Number: 705.237.8974
Email: adventures@greatspiritlodge.ca 
Website Link: www.greatspiritlodge.ca 
Relax on the private deck of your cottage, paddle the numerous canoe routes, or take a hike through the breathtaking old-growth forest and fish the crystal clear waters of Lake Temagami at Great Spirt Lodge.
Musky Island View Cottages
Address: 496 Musky Island Road RR1 Lavigne, ON, P0H 1R0
Phone Number: 1.888.426.7555
Email: muskyislandview@rogers.com
Website: www.muskyislandview.com
Musky Island View Cottages are located on the West Arm of Lake Nipissing Ontario, Canada. We offer peaceful private waterfront cottages perfect for families, fishermen and friends. Boat rentals are available with direct lake access, a boat launch and docking at your doorstep. Each cottage has a west view of Musky Island and the beautiful sunsets over the lake.
Old Mission Resort
Address: 581075 Old Mission Road, North Cobalt ON P0J 1R0
Phone Number: 705.622.0511
Email: pat@oldmissionresort.ca 
Website Link: www.oldmissionresort.ca 
An explorer's paradise awaits at Old Mission Resort where spectacular scenery, exciting fishing, historic experiences, activities on the lake, beachside relaxation, a round of golf and more is waiting for you to be enjoyed.
Promised Land Camp
Address: 152 Promised Land Road Nipissing, Ontario P0H 1W0
Email: info@promisedlandcamp.net
Website: https://promisedlandcamp.net/
Enjoy a fun-filled, cottage vacation with the entire family! We offer fishing, ice fishing, a beautiful sandy beach, walking trails, and boat rentals. Relax in one of our 9 spacious cottages after a day of fishing fun. 
Sid Turcotte Park Campground & Cabins
Address: 750 Mattawan Street, ON P0H 1V0
Phone Number: 705.744.5375
Email: stp@sidturcotteepark.com
Website: www.sidturcottepark.com
Sid Turcotte Park is a family-owned Campground and Cabin Resort in the beautiful town of Mattawa Ontario. Our campground is truly in a dream location with an abundance of outdoor activities to be enjoyed; from fishing, boating, canoeing, kayaking, swimming, hiking, ATVing, horseback riding, golfing and much more.
Tall Pines Camp
Address: #1 Tall Pines Lane, Perrault Falls, ON P0V 2K0
Phone Number: 888.413.3454
Email: info@tallpinescamp.com
Website: www.tallpinescamp.com
Your drive-to destination camp has housekeeping cabins, a campground, and aims to provide the ultimate experience on beautiful Wabaskang Lake for the entire family. Fish, kayak, swim, blueberry pick or enjoy some relaxing yoga on the dock. The opportunities are endless at Tall Pines Camp.
Timberlane Rustic Lodges
Address: RR #1 Site 16, Compartment 8 Mondemoya, ON P0P 1S0
Phone Number: 1.800.890.4177
Email: info@timberlane.ca
Website: www.timberlane.ca
Situated on Manitoulin Island, Timberlane is a true piece of rustic and wild Canadiana that is difficult to find in our busy world. We ensure that every single guest will have a great individual experience and create memories that will last for years to come. Enjoy our home-cooked meals, boats, services bonfires, a 9-hole putting course, crystal clear waters for swimming, hiking, cycling, fishing and more!
Wajashk Cottages
Address: 482 Wajashk Meekun Dokis First Nation
Phone Number: 705.763.2218
Email: wajashkcottages@gmail.com
Website: www.wajashkcottages.com
Come and experience the beautiful French River in comfortable, clean, and affordable cottages, where the fishing is stupendous and the scenery is breathtaking!
Waltonian Inn
Address: 550 Waltonian Drive, Callander, ON P0H 1H0
Email: info@waltonian-inn.com
Website: www.waltonian-inn.com
Waltonian Inn has become a popular destination for sport fishing, snowmobiling, ice fishing, family and outdoor vacations. We have had the privilege to host many weddings, special events and gatherings. With over 75 years of experience, we have welcomed thousands of guests, providing each with an unforgettable Northern Ontario outdoors experience.
White Pine Lodge
Address: 13466 Mowat Landing, Haileybury, ON, P0J 1K0
Phone Number: (705) 648-3833 
E-mail: whitepinelodges@hotmail.com
Website: https://white-pine-lodge.squarespace.com/
Nestled on the Montreal River at the base of the dam to the Lady Evelyn river system in Haileybury, Ontario. White Pine Lodge offers a cozy and comfortable retreat for those looking to escape the hustle and bustle of everyday life. With stunning views and unparalleled access to outdoor activities like fishing and hiking, it's the perfect destination for nature lovers. Our staff is dedicated to providing exceptional service and hospitality to ensure that your stay is enjoyable and memorable. Come experience the beauty of nature like never before at White Pine Lodge.  
Wolseley Lodge
Address: 2652 HWY 528, Noelville, ON P0M 2N0
Phone Number: 705.898.3356
Email: info@wolseleylodge.com
Website: www.wolseleylodge.com 
Come and unwind in rustic cabin accommodations next to the waterfront overlooking Wolseley Bay where you can enjoy many outdoor experiences coupled with hearty meal options.
North Central Ontario / Algoma Country
Framed by Lake Huron and the mighty Lake Superior, North Central Ontario and Algoma Country offers miles of amazing adventures.
Agich's Kaby Kabins
Address: 2 Roundhouse Road, Hornepayne, ON P0M 1Z0
Phone: 807.228.3942
Email: dsagich@xplornet.com 
Website Link: www.kabykabins.ca  
A premier outdoor destination offering a wilderness fly-in fishing or hunting experience, Agich's Kaby Kabins is a place to go to experience the rugged and unspoiled beauty of the Canadian North, which becomes permanently etched within the soul.
Air Dale Fishing & Hunting
Address: PO Box 1194, Wawa, ON P0S 1K0
Phone: 705.992.3903
Email: OutpostCamps@me.com 
Website Link: www.air-dale.com 
This family-oriented destination offers a complete experience with fishing, hunting, enjoying breath-taking views, relaxing in in the beautiful spacious lodge, recreation areas, dining facilities and more or enjoy a true wilderness vacation at one of its seven outpost camps.
Angling Algoma
Phone: 705.943.5286
Email: anglingalgoma@gmail.com
Website Link: www.anglingalgoma.com
Enjoy the wonders of fishing in waters of Sault Ste. Marie and Algoma on an expertly guided experience with Angling Algoma.
Birchland Cottages
Address: 13775 Hwy 17 East, Thessalon, ON P0R 1L0
Phone Number: 705.842.3356
Email: birchlandcottages@live.ca
Website: www.birchlandcottages.com
Birchland Cottages is nestled in a beautiful and peaceful private bay on Clear Lake just west of Iron Bridge, Ontario. Our cottages offer lakefront views with all the comforts of home—each fully furnished cottage includes appliances, running water, electricity, heat, satellite television, and modern bathrooms. Birchland Cottages provides a boat launch along with boat and motor rentals for your fishing or recreational pleasures. We also have canoes, kayaks, BBQs, picnic tables, firewood, ice, and more!
Brennan Harbour Resort
Address: PO Box 389, 308 Brennan Harbour Rd, ON P0P 2A0
Phone Number: 705.844.1136
Email: fishing@brennanharbour.com 
Website: www.brennanharbour.com 
Enjoy a beautiful, Canadian, Northern Ontario getaway at Brennan Harbour Resort, stay within one of their nine cabins, and enjoy the variety of amenities they have available.
Garson's Fly-in Outposts
Address: 748A Fourth Line West, Sault Ste. Marie, ON P6A 5K8
Phone: 705.253.4938
Email: Bgarson64@outlook.com
Website: www.flyinfishingoutposts.com
If you've dreamed of a Northern Ontario fly-in fishing trip, dream no more! Garson's Fly-In Outposts offers you two outpost lakes located in the heart of the Nagagami Forest in Northern Ontario. Hop on a Beaver flight to some of Canada's most scenic wilderness and make your first cast into the pristine waters. At the end of your day, sit back, relax, enjoy the sunset and let your cares melt away… contact us today!
Lodge Eighty Eight
Address: PO Box 1380, Sault Ste. Marie, ON P6A 6N2
Phone Number: 705.812.1624
Email: info@lodgeeightyeight.com
Website Link: www.lodgeeightyeight.com 
Twenty-seven mile Esnagi Lake, with fantastic fishing, combined with great accommodations and activities for everyone, makes Lodge Eighty Eight a vacation destination the entire family will love to visit year after year.
Mar Mac Lodge
Address: Mar Mac Lodge P.O. Box 1380 Sault Ste. Marie, ON P6A 5N2
Phone Number: 705.884.2505 (Summer) 705.971.7922 (Winter)
Email: info@marmaclodge.com
Website: www.marmaclodge.com
Situated on the remote shores of the beautiful twenty-seven-mile long Esnagi Lake sits Mar Mac Lodge. In this pristine, unspoiled wilderness setting our family has been providing the highest quality fishing and hunting trips available in Canada for over 50 years.
Ontario North Fishing Adventures
Address: 122 Pine Street, Sault Ste. Marie, ON P6A 3Y4
Telephone: 705.975.0501
Summer Telephone: 705.883.9011
Email: myukich@shaw.ca
Website: www.ontarionorthfishing.com/
Pursue the abundant walleye, northern pike, whitefish, and jumbo perch through fifteen miles of the famous Oba River, and fertile Cameron Lake. Your accommodations are a private six-person cabin with all modern conveniences available to you. Come and experience the best service in Canada featuring professional fishing instructors and guides, top-quality accommodations and equipment, superb shore lunches coupled with fantastic fishing. 
Pine Portage Lodge
Address: 195 Mission Road, PO Box1129, Wawa, ON P0S 1K0
Phone: 705.856.2223
Email: office@pineportage.ca 
Website Link: www.pineportage.ca
Believing that everyone should have the opportunity to enjoy the wonders of nature, Pine Portage Lodge is a family friendly, pet friendly vacation destination to enjoy fly-in fishing or fall hunting on Kabinakagami Lake.
Redwood Sportfishing
Address: 52 Muriel Drive, Sault Ste. Marie, ON P6A 6X4
Phone number: 705.941.8272
Email: redwoodcharters@hotmail.com
Website: https://www.redwoodcharters.net
Located on the beautiful St. Mary's river, Redwood Sportfishing is the perfect spot to catch Atlantic and Pacific salmon as well as brook trout! Climb aboard the Redwood Sportfishing Charterboat to start your fishing experience today!
Tyler Dunn Guiding
Phone: 705.206.0984
Email: tylerdunnguiding@gmail.com
Website Link: www.tylerdunnguiding.ca
Experience unique adventures and endless fishing opportunities along the shores of Lake Superior as you Explore Algoma and the Salut Ste. Marie area with Tyler Dunn Guiding.
Snowshoe Camp Resort
Address: Wakomata Lake Road, 9538B Hwy 129, Thessalon, ON P0R 1L0
Phone Number: 705.206.0447
Email: snowshoecamp@lincsat.com
Website: www.snowshoecamp.com
We want you to explore the wilderness with us. Snowshoe Camp Resort is situated on beautiful Wakomata Lake, a clear body of water full of smallmouth bass, lake trout, pike and whitefish that will delight the fishing enthusiasts. We have a sand beach and boat launch right on the property with boat rentals and free use of canoes, kayaks and paddleboats. As our esteemed guests, you are encouraged to make the most of your vacation by checking out some of the many activities available in the area like fishing, hunting, swimming, boating, snowmobiling, ATVing, and hiking.
Wallace Timberwolf Lodge LTD.
Address: PO Box 310, Thamesford, ON N0M 2M0
Phone: 519.285.2390
Email: timberwolflodgeinfo@gmail.com 
Website Link: www.timberwolflodge.net 
Timberwolf Lodge on Nagagami Lake is where you can enjoy trophy fishing, a perfectly maintained lodge, great food, unsurpassed personal customer service and great Northern Ontario hospitality.
Northwestern Ontario 
Stretching from the Manitoba border, all the way east to the North Shore of Lake Superior, Northwest Ontario is home to 150,000 lakes, rivers and streams and has no shortage of outdoor and urban adventure opportunities.
Ash Rapids Lodge
Address: PO Box 1090, Kenora, ON P9N 3X7
Phone Number: 1.800.465.1095
Email: taclinton@kmts.ca 
Website: www.ashrapidslodge.ca
From the great outdoors to the exquisite dining room, Ash Rapids Lodge offers a variety of cabin rentals, fishing packages and delicious food options within their establishment in Lake of the Woods.
Dog Lake Resort
Address: R.R.#14, Box 30, Site 12, Dog Lake Road, Thunder Bay, ON 
Phone Number: 1.807.767.1809 
Email: info@doglakeresort.com  
Website: www.doglakeresort.com 
Nestled on the sparkling shores of Dog Lake, Dog Lake Resort is surrounded by gorgeous sandy beaches and offers a variety of experiences, accommodation options, and equipment for all to enjoy.
Dusey River Adventures
Address: 108 Algoma Street, Nakina, ON P0T 2H0
Phone Number: 807.329.9839
Email: duseyriveradventures@gmail.com 
Website Link: www.duseyriveradventures.com 
Your adventure of a lifetime is calling at Dusey River Adventures where wilderness adventure, fishing and hunting can be experienced in the boreal forests of Northern Ontario.
Great Escape Cabins
Address: 884A Hwy 607 Alban, ON P0M1A0 
Phone Number: 705.978.0899
Email: reservations@greatescapecabins.ca
Website: www.greatescapecabins.ca
Surrounded by Crown Land, Great Escape Cabins is a northern cabin and campground resort situated within the beautiful French River Municipality. Located along the Murdock River (as it enters the French River). We offer year-round accommodations for all types of outdoor adventurists. 
Green Adventures
Address: 806 River Drive, Kenora, ON P9N 1J8
Email: Scott@greenadventures.ca 
Website: www.greenadventures.ca 
Whether on vacation or just looking for a new way to explore the scenic lakes of Kenora Ontario, Green Adventures nature-based tour company is dedicated to making your outdoor experience unforgettable and fun.
Kashabowie River Resort
Address: 507 McIntosh Street, Thunder Bay, ON P7C 3A1
Phone Number: 807.926.2442
Email: info@kashabowie.com 
Website Link: www.kashabowie.com 
Kashabowie River Resort is a fun, affordable, family-friendly vacation destination offering fishing, hiking, swimming, boating, relaxing on the beach, outdoor adventures and more.
Moosehorn Lodge
Address: 109 Moose Horn Road, Sioux Lookout, ON P8T 1L5
Phone Number: 1.800.682.6123
Email: info@canadafish.com
Website: www.canadafish.com
Welcome to the finest fishing experience in Canada; whether it's nonstop action you seek, or the chance to catch that trophy fish of a lifetime...we've got it all! We are a fully modern resort providing top-notch accommodations, meals, equipment, and the area's finest experienced guides, that will put you on fish like no others.
Ole's Adventure Resort
Address: Whitefish Lake Ontario, 4065 Hwy 588, Nolalu, ON P0T 2K0
Phone Number: 807.475.8800
Email: olesresort@tbaytel.net
Website Link: www.olesresort.com 
Experience your stay on the shore of breathtaking Whitefish Lake in a fully equipped cabin on the lake or a seasonal camping site while you sit back and relax or enjoy a fishing or outdoor adventure the whole family can enjoy.
Spruce Island Camp
Address: EB925 Spruce Island, Kenora, ON P9N 3W7
Phone Number: 807.543.4087
Email: spruce@spruceislandcamp.com
Website: www.spruceislandcamp.com
Welcome to Spruce Island Camp, Lake of the Woods, Ontario, Canada! Our resort is located in the middle of Lake of the Woods. Our remote location offers superb Walleye, Musky, Pike and Bass fishing, as well as Deer, Duck and Bear hunting opportunities. We are well removed from the busy mainland!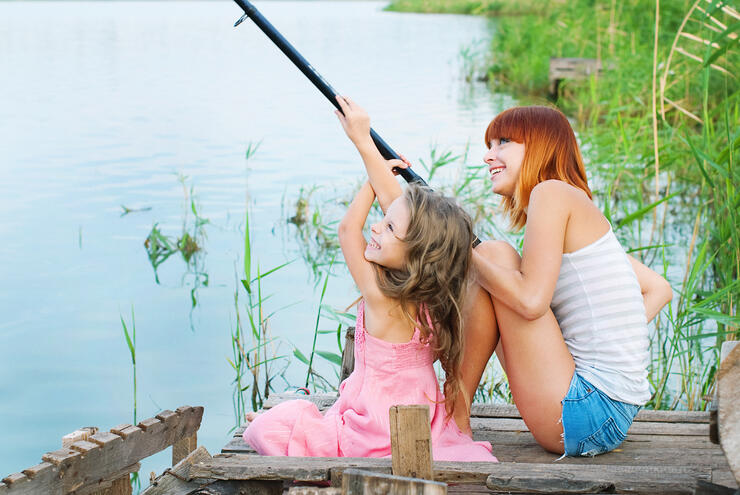 Wilderness Air
Address: PO Box 83 Vermillion Bay, ON P0V 2V0
Email: info@great-fishing.com
Website: https://www.wilderness-air-escapes.com
An unforgettable experience is waiting for you at Wilderness Air Escapes! Spend the day fishing for northern pike, walleye, muskie, smallmouth bass, and trout before relaxing in your own deluxe outpost cabin nestled among the trees.

Wilderness North
Address: 531 Shipyard Dr, Thunder Bay, ON P7A 8A8
Phone Number: 807.983.2047
Email: info@wildernessnorth.com
Website: https://wildernessnorth.com/
Wilderness North offers world-class Canadian fishing, fly fishing, and adventure experiences complete with an immense collection of outpost cabins and fly-in lodging. Adventuring into the world's largest intact boreal forest is an experience for  visitors from around the globe. With more than 250,000 lakes and 60,000 miles of river teeming with fish and ready to explore.

`