Terrific Temagami Bass
Find terrific bass fishing and warm Northern Ontario hospitality close to home.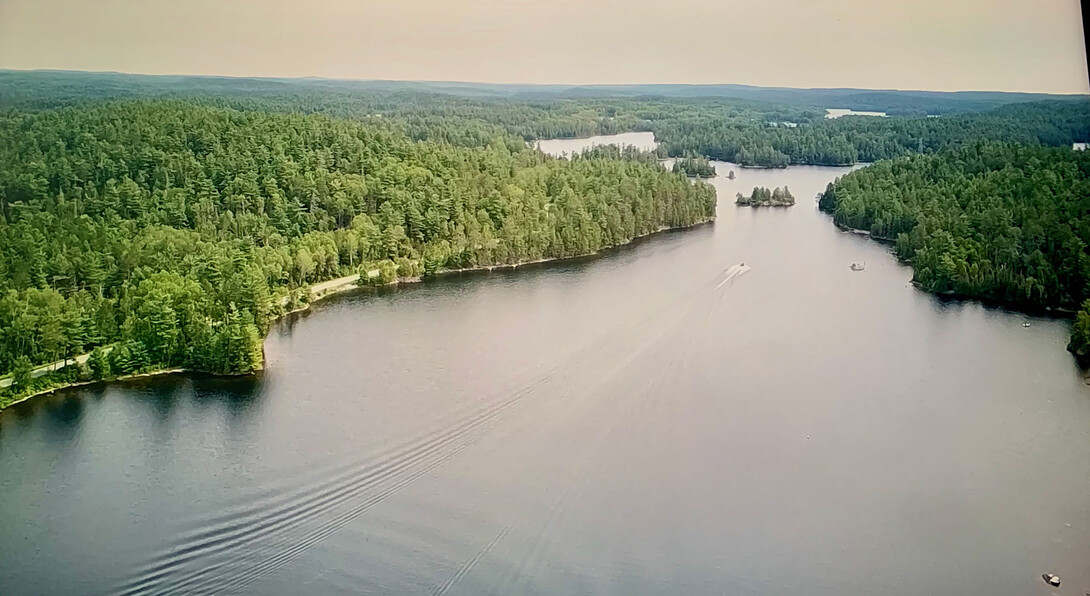 Sometimes, we miss the forest looking for the trees.
Our usual schedule has us travelling hours upon hours drive time to secluded locations that are each truly spectacular—whether it be miles in the bush or accessible only by float plane. We are truly blessed in our career choice but the '20 season put a severe damper on our travel plans. So, we had the honour and privilege of visiting closer-to-home locations that we'd previously passed by on our way to destinations further afield. 
And boy were we pleasantly surprised to find the fishing opportunities and guest services of these "staycation' lodges and lakes which were exactly what we had been looking for and yet so much closer to home.
Remember, the forest for the trees?
One such location located within a half kilometre (.25 miles) of downtown Temagami and on the shores of picturesque Cassels-Rabbit Lakes is Northland Paradise Lodge, within the White Bear Old Growth Forest, a 2,000 acre (800-hectare) ancient ecosystem of giant red and white pines and at least twenty-five different varieties of rare northern orchids. The lodge is accented in cedar and knotty pine, with eight comfortable units that have electric heat, town water, three-piece showers, and full cooking facilities. All linen and cooking utensils are supplied. The dining room seats eighteen hungry guests comfortably.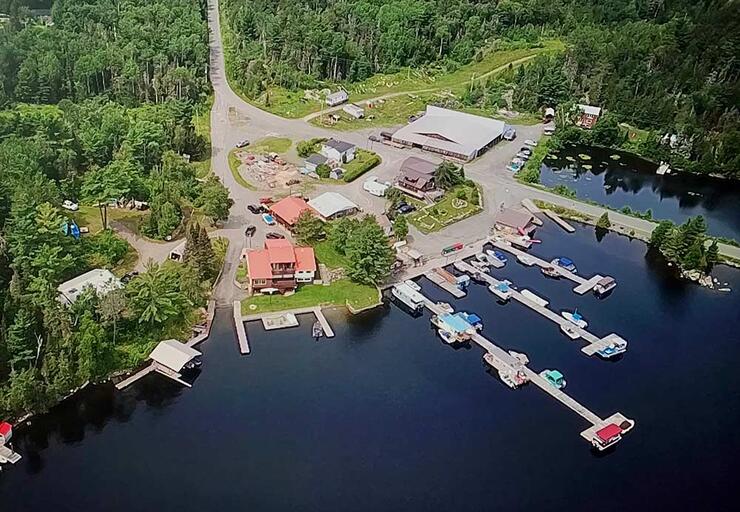 The town of Temagami is located on Highway 11 approximately 100 km (60 miles) north of North Bay, Ontario or 70 km (40 miles) south of New Liskeard. Northland Paradise Lodge can easily be found "just behind the train station" in the middle of town. Our trip was at the end of July with warm water conditions in the high seventies, perfect for smallmouth bass during the peak bite of summer.
Northland Paradise Lodge is situated on a series of five adjoining lakes that stretch for 30 miles (50 km). Snake Island, Cassels and Rabbit Lakes all have smallmouth bass, walleye, northern pike, lake trout and whitefish. Gosselin Lake has northern pike and some bass. Oboshkong Lake has walleye, bass, northern pike and whitefish. A short portage will take you to either Sunrise Lake for lake trout, northern pike and bass or to Blueberry Lake and then on to Dalton or Telford Lakes where huge bass sees very few fishermen a year.
We decided to take advantage of our early arrival the first afternoon and fish some of the very obvious, natural smallmouth bass structures consisting of long tapering island points with pea gravel, all kinds of rocks and some small weed beds, perfect for summertime smallmouth.
My bait of choice was a small topwater popper and some soft plastic crawfish imitating baits rigged onto tiny jig heads, giving me a one-two punch on these fishy-looking locations. No sooner had I begun casting that topwater bait around the edges of the points did Mr. Smallmouth Bass decide it was time to show me what I was in store for on yet another brand-new lake and adventure.
No giant, but a respectable two-plus pound bass that fought like a devil with multiple jumps and line-screaking runs before being caught and released.
I fished a number of points that first evening and caught my fair share of bass in the two- to three-plus pound class on both topwater and the small crawfish imitations, sometimes right below my boat in water depths ranging from six to fourteen feet of water. A great way to start a new adventure, I thought, as we headed back to the lodge for some classic barbeque and to swap stories with a few of the other guests.
The next morning was just as expected. The smallmouth was on fire!
Just about every island point, rock shoal, reef, sand bar or flat I fished had smallmouth bass roaming like packs of wolves and smashing my topwater and soft plastic baits with absolutely no respect.
I loved it.
I didn't catch all giants, but I didn't care, I was having a blast fishing a new lake system with hardly another boat in sight and getting bit everywhere I stopped and fought bass until my shoulders got sore. Gotta love the smallmouth bass for sheer excitement and enjoyment.
Mixed in with all the one- and two-pound plus fish were some healthy three-pound bass that just did not know the meaning of 'give up'. That second evening and the following morning produced identical results on the new spots I fished, this lake system is healthy with sheer numbers of bass.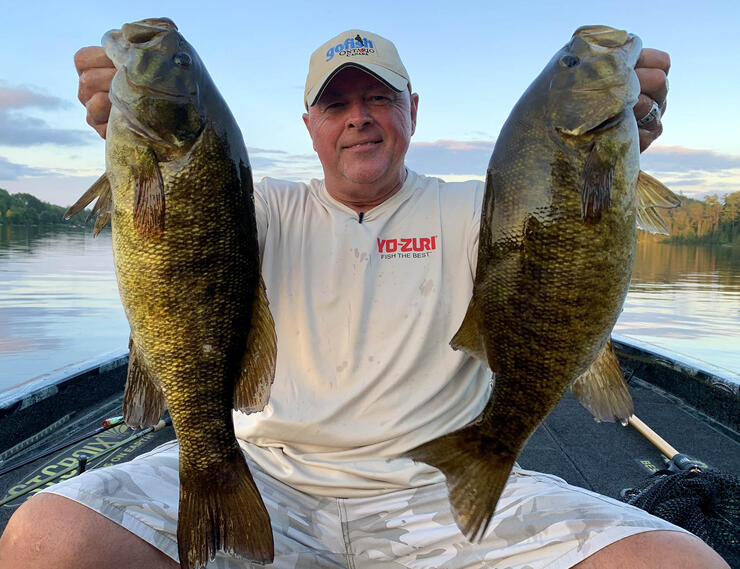 Regrettably, I didn't have the opportunity to fish for the abundant walleye and northern pike that a lot of the other guests raved about, but that's for another day.
If you are interested in discovering some brand-new angling adventures this year, closer to home, look no further than Northland Paradise Lodge in Temagami, this forest is full of trees and bass!
Contact to book your next vacation phone (705) 569-3791 on the 'net @ www.northland-paradise.com