The Deer Hunting Mecca
Here is a taste of opportunities available in Northwestern Ontario for deer.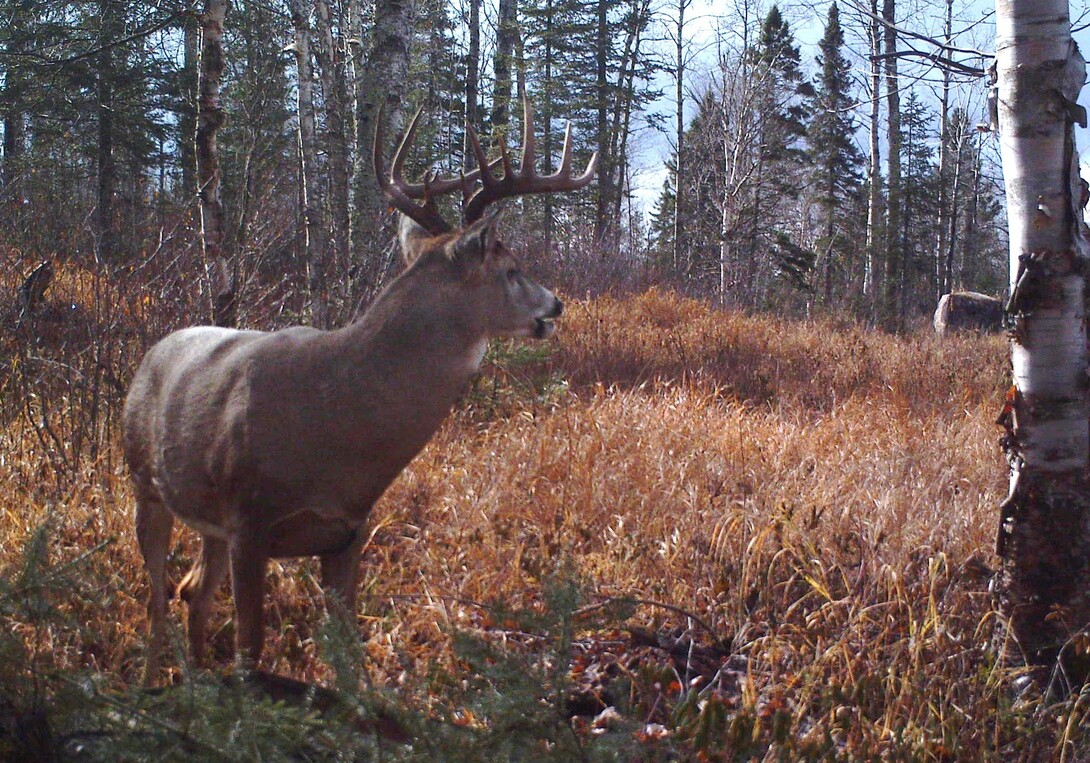 The hardest thing about deer hunting in Northwestern Ontario is deciding where to go. There are so many great destinations and all sorts of unique hunting possibilities for resident and non-resident alike. In fact, there are already a lot of northeastern and southern Ontario hunters making the pilgrimage north each year for giant bucks. And the giant bucks of Ontario are certainly no secret stateside. As the northern climate moderates and the deer spread into the Boreal forest, the& herd will only increase. Here are just a few options to consider if you want the deer of a lifetime.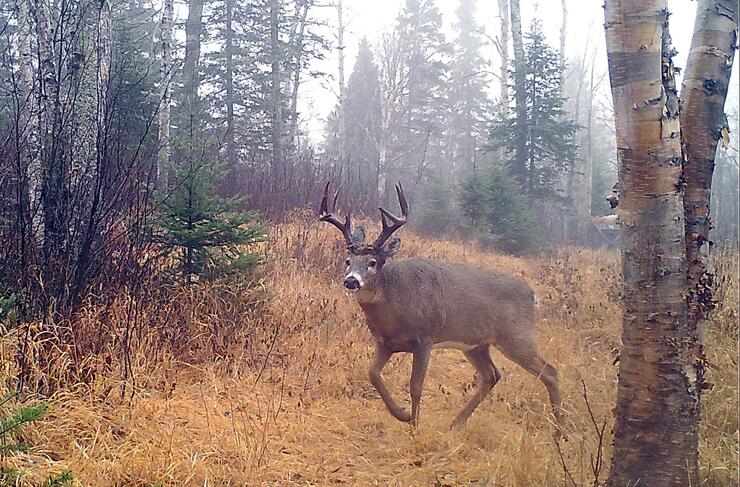 Kenora/Sioux Narrow/Nestor Falls
The Lake of the Woods area is justifiably famous for having both lots of deer and some truly giant bucks. Whitetail thrive in the mixed pine forest and rolling granite hills. The deer also love the microhabitat and safety from four-legged predators provided by the many hundreds of islands on Lake of the Woods. There are awesome hunting options in this area for residents and non-residents alike. Many top-notch outfitters and guides can provide exciting hunts for some truly giant deer.
Dryden/Vermilion Bay
This area is famous for its giant bucks, and for good reason. The unique mixture of agricultural land and thick bush provides a perfect situation for big bucks to thrive close to food but well sheltered in the swamps. It's only during the rut that some of these monarchs appear, and when they do it's something to see. Many of the very largest bucks I've ever laid eyes on came from this area. Bad winters in 2013 and 2014 knocked the herd down a bit, but all signs point to steady improvement. The next couple of falls will see many huge bucks taken here. Once again, there are a wide variety of hunting options, with outfitters providing both Crown land bush hunts and leased land opportunities.
Fort Frances/Emo
This region is unique in the northwest due to a large amount of agricultural activity, and the overall richness of the land. This helps to grow a lot of deer, and some very large bucks. The climate is generally favorable to having a lot of fawn survival, so deer densities are high. There is a lot of field and blind hunting done here, although there are bush areas that can be hunted for stalk and spot hunting as well. Nonresident hunters can use the services of several outfitters and guides, who have blinds and stands set up in many prime areas, often on leased farmland. The large amount of private land requires resident hunters to do their homework before hunting. But there are grand hunting opportunities for all.
Thunder Bay/Nipigon
This area is unique in several ways in the northwest. For starters, this is a resident-only hunting area for deer; there is no nonresident deer season in WMU 13. However, Ontario resident deer hunters have the very best opportunity anywhere in Canada to take a trophy buck. The whole unit is prime deer country and some of the bucks are monstrous. Many hunters think the next Ontario record buck could be from the lands found within 10 km of Thunder Bay. The city's urban bow hunt for deer has also provided some incredible opportunities for people who have the right permission to hunt on private land. Yet the hundreds of kilometres of crown land found here means there is lots of room for moving around in the bush as well.
That's just a taste of the opportunities available in the northwest for deer. If you have been wanting to plan the deer hunt of a lifetime, Northwestern Ontario is the place to go.