Crossing the Border into Canada
How to Legally Bring Your Hunting Rifle into Canada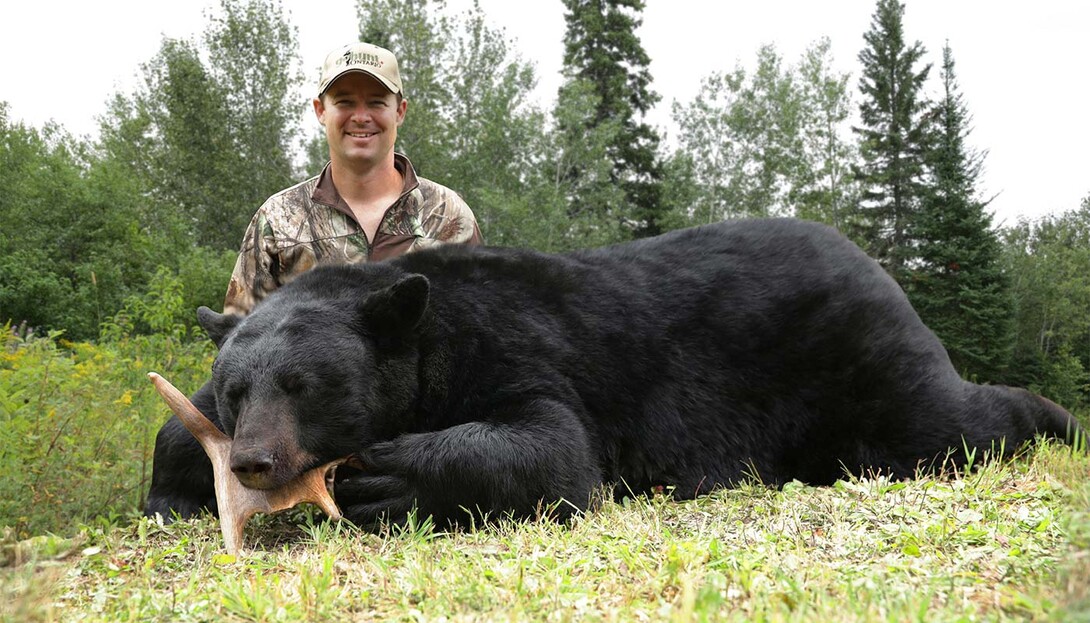 We love when our American friends come to hunt at our lodges, resorts, camps, and outposts. Whether you are going to a fly-in or drive-in resort, Ontario has the dream hunting vacation that will suit you. If this is your first trip to Ontario to hunt, there are a few things you need to know before you arrive at the Canadian border crossing with your hunting firearm.
You must declare all firearms to a border services officer when you arrive at the border and provide any documents required. Always answer all questions truthfully. Remember that the Canada Border Services Agency is responsible for deciding whether to let a non-resident bring a firearm into Canada. The CBSA officer may check to ensure that you have stored your firearm properly for transportation. They will also review your documents and may verify that the firearm you have matches the one described on the documents.
As a rule, non-residents may bring a non-restricted rifle or shotgun, of special note; the barrel length must be a minimum of 18 inches, into Canada for approved purposes such as hunting, target shooting, wilderness protection, or in-transit movement by a reasonably direct route to another point outside Canada.
Firearm owners and users in Canada must have firearms licences for the class of firearms in their possession. Please note that a licence issued under Canada's Firearms Act is different from a provincial hunting licence.
As an American hunter entering Canada for that purpose, you have two options for meeting the Canadian licensing requirements:
Option 1
Declare firearms in writing to a Canadian Border Services agent at the point of entry to Canada, using the Non-Resident Firearm Declaration (form RCMP 5589). You can download this form by clicking here.
Filling out the form ahead of time will save you time at the border, but do not sign it, as you must sign it in front of the CBSA officer at the border crossing. The cost at the border is $25 regardless of the number of firearms listed but is only valid for the person who signs it and only for the firearms listed on the form.
Once this declaration is confirmed by the officer, it acts as a licence for the owner and it is valid for 60 days. The declaration can be renewed for free, providing it is renewed before it expires, by contacting the Chief Firearms Officer (call 1-800-731-4000) of the province it was issued in.
For those who come each year to hunt in Ontario, you might be interested in the other option:
Option 2
Apply for a five-year Possession and Acquisition Licence (PAL).
To apply for a PAL, applicants must provide evidence that they have passed the written and practical tests for the Canadian Firearms Safety Course. A course from another country does not meet Canadian legal requirements. The application is available here.
The CFO (Chief Firearms Officer) of the province or territory to be visited can provide information on any other documents that will be required to complete the background security check. You can reach the CFO by calling 1-800-731-4000 (for Canada and the United States).
With a Canadian firearms licence, there is no need to complete the Non-Resident Firearms Declaration. However, an oral declaration must still be made to the customs officer. If you do not advise the officers, criminal charges can be laid.
While you are traveling in Ontario, always remember that firearms are forbidden in many of Canada's national and provincial parks, game reserves, and adjacent areas. Hunting in Canada is governed by federal, provincial, and territorial laws. If you hunt in Canada, you must have a hunting license for the desired province or territory you wish to hunt in. If you need more information about parks and hunting regulations, contact the appropriate provincial or territorial tourism information office or hunting licence authority. To hunt in Ontario click here.
Only non-restricted firearms can be used for hunting purposes and protection against wildlife in remote areas. The use of firearms for personal protection or protection of property is not deemed a valid purpose to import firearms into Canada.
So prepare for your border crossing by downloading any applicable forms, advise the officer of the firearms in your possession, and enjoy your trip to Ontario!
Learn more at Royal Canadian Mounted Police website.