10 Spectacular Birds in Ontario You Need to See
Add these to your birding checklist.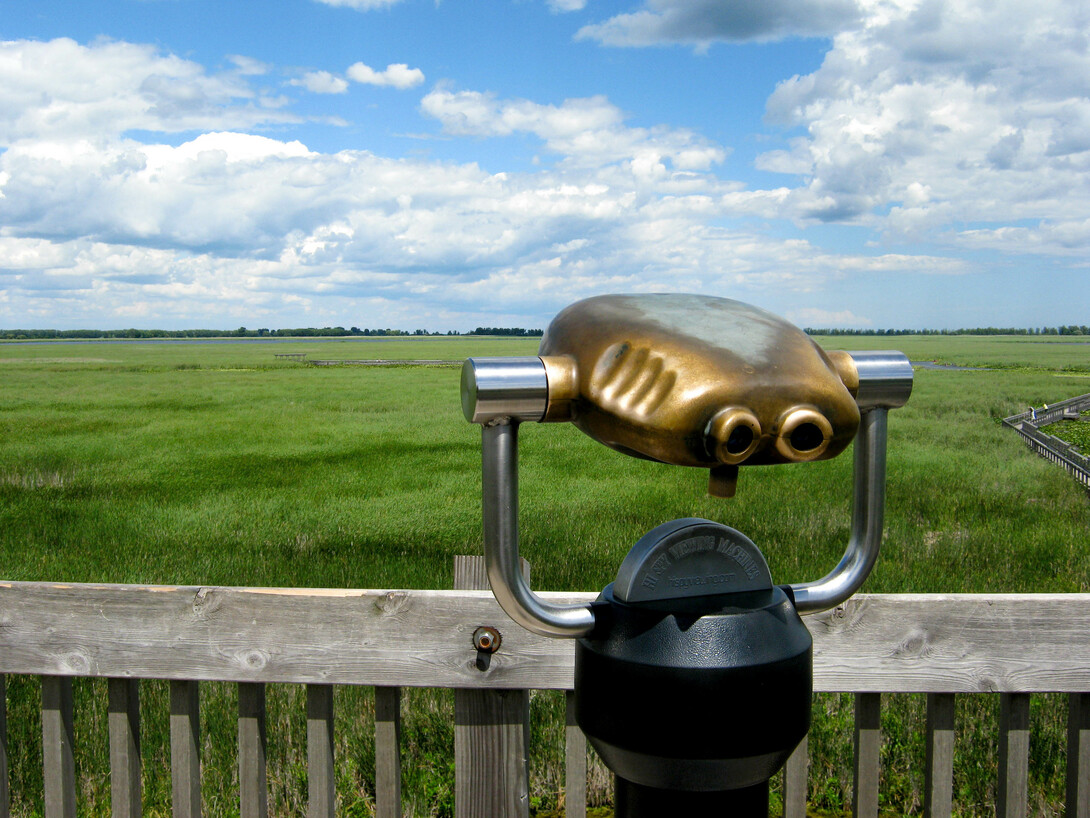 When out for a hike or canoe trip you have likely observed countless birds of Ontario. There is a difference, though, between simply seeing birds outdoors and knowing what types of birds exist in Ontario.
Bird identification is the gateway to understanding how different birds behave and why they're spending time where they are. Understanding the different birds of Ontario, whether they are residents or visiting, opens up a fascinating world of ecology not just in your province but on a global scale.
Here are some examples of interesting Ontario bird species you should put on your checklist.
Common Birds/Backyard Birds
Canada Jay
Your field guide may call it the gray jay, but when we refer to the national bird we prefer to use one of its other monikers: the Canada jay. This beautiful little bird with its slate-grey body and light belly and neck resides in the boreal forests of Ontario. Canada jays are curious birds, which means you may not have to go in search of them if you are in the right place—they are just as likely to investigate you or your picnic site.
Where to find them:
Canada jays are year-round Northern Ontario birds. They are often found in coniferous forests.
Algonquin Park is always a favourite place for viewing Canada jays. To increase your odds of spending time with them, go for a drive on Opeongo Road or hike the 11-km-long Mizzy Lake Trail. Make it an overnight affair by staying at the nearby Red Deer Log Cabins on the Madawaska River.
If you'd like to leave the crowds behind in search of Canada jays, take a guided canoe trip through one of the largest boreal forest reserves in the world with Wabakimi Canoe Outfitters and Ecolodge.
Common Loon
Is there a sound more synonymous with the Ontario outdoors than the call of its provincial bird? The common loon is a gorgeous waterbird with its distinctive black and white speckled pattern and bold red eyes. Watching them dive below the water and trying to guess where they will pop back up again is a classic summer pastime on a lake. And, of course, no one forgets hearing their mournful calls across the water in the early morning hours.
Where to find them:
From spring through fall, common loons can be found on large lakes throughout the province. Ontario birders hoping to spot a loon or listen to their call would do best to wake up before sunrise and spend time hiking or floating around a large, calm body of water at dawn.
The 65-km Lake Superior Coastal Trail through the namesake Lake Superior Provincial Park provides plenty of opportunities to spot the common loon. Spend a weekend camping in the Park exploring sections of the trail—you can read our Guide to Hiking the Lake Superior Coastal Trail for ideas. Alternatively, book a stay at nearby Rock Island Lodge and enjoy a guided day hike in the park with Naturally Superior Adventures.
Pileated Woodpecker
Pileated woodpeckers are the quintessential woodpeckers we imagine swooping from tree to tree and drumming away in search of insects. The pileated woodpecker is unmistakable—the symbolic peaked red cap and black and white striped face make this large forest bird hard to miss.
Where to find them:
Pileated woodpeckers live in Ontario year-round. Perhaps the best time for viewing them, however, is when the foliage falls away in the autumn.
Visit the woods of Lake Laurentian Conservation Area in Sudbury and hike the 10-km Lake Laurentian Loop, keeping an ear out for that tell-tale drumming sound.
Rare Birds
Piping Plover
Piping plovers are small shorebirds you can spot scurrying about beaches. They have a beige back and white belly, and can be distinguished from similar birds by the black collar around their neck, and short bill.
Where to find them:
Piping plovers are a rare sight in Ontario. Spring is nesting time, when you can spot them foraging along beaches and sand dunes.
Ontario has few nesting pairs of these birds. One of the few places in the province you are likely to spot piping plovers is along the eastern shores of Lake of the Woods. The sandbars across Windy Bay may be one of the last nesting sites in Ontario. Stay at nearby Harris Hill Resort and rent a boat or take a guided birding tour.
Henslow's Sparrow
One of the rarest breeding birds of Ontario, Henslow's sparrow can be identified by its short tail, olive head with black streaks, and light, chestnut-brown back with black checkered spots.
Where to find them:
Viewers of Henslow's sparrow will be in for a treat should they find one of these endangered birds. These sparrows prefer grasslands, and travel through Ontario in the spring breeding season.
Point Pelee is an Ontario birding hotspot located on a peninsula extending into Lake Erie. If there is a place in Ontario you may see a rare songbird, it's here, where nearly 400 bird species have been identified. Visit Point Pelee National Park and walk the DeLaurier Trail paying close attention in open meadows. For knowledge and equipment, stop by the birding-centric Pelee Wings Nature Store in nearby Leamington.
Birds of Prey
Bald Eagle
Bald eagles are elegant hunters. Perched above the water, their white head stands out from their brown body as they swoop down to clutch a fish and return to a branch to feast.
Where to find them:
Bald eagles are found throughout Ontario, but their highest concentration is in the northwest corner of the province. They are especially active in Ontario during the summer months, but can be found during the winter near open bodies of water as well.
Hike the Nipigon River Recreation Trail in the fall and watch bald eagles hunting salmon. While there, stay at a rustic lodge with Nipigon River Adventures.
Canoe in Quetico Provincial Park to get a front row seat to bald eagles swooping over Pickerel Lake. Enjoy wilderness camping in the Park, or set up a homebase for day outings at the cabins at Camp Quetico.
Snowy Owl
The snowy owl is one of the only birds you'll find migrating to Ontario for the winter. This massive owl is hard to miss. Its body is white, or a mix of dark and white plumage.
Where to find them:
Snowy owls breed on the Arctic tundra and move into Ontario for the winter months. On a winter day in Ontario, you may find snowy owls on beaches, sand dunes, or open fields in search of prey.
The eastern shores of the Bruce Peninsula are a great place to stumble upon a wintering snowy owl. At the northern end of the peninsula, the Bruce Trail at Bruce Peninsula National Park descends to coves, beaches, and the famous Grotto. Rent snowshoes from Suntrail Source for Adventure in Hepworth. After a long day in the cold, stop in at Tobermory Brewing for a hot meal.
Spring Birds
Black Tern
Black terns are a beautiful coastal bird less common than many of the other terns and gulls of Ontario. During their breeding season in the late spring, they have a striking black body and silver wings.
Where to find them:
In the spring, black terns migrate from the south back to Canadian waters where they remain through the summer. Black terns are shorebirds and can be found around expansive lakes and waterways.
The St. Marys River, connecting Lake Huron and Lake Superior, features one of the most prolific colonies of black terns in Ontario. The St. Joseph Island Migratory Bird Sanctuary is the hotspot for viewing here. Spend your nights across from St. Joseph Island at Bruce Bay Cottages.
Fall Birds
Sandhill Crane
An adult sandhill crane stands about shoulder height to the average person. These large cranes with their bald red crowns stand out from common cranes because of their gray bodies often mixed with some rust colour in their plumage.
Where to find them:
Populations of sandhill cranes spend their summers nesting in Ontario. The greatest numbers, though, visit Ontario when they are migrating from the far north. In fall, thousands of sandhill cranes can be found passing through open fields en route to their wintering locations in the Southern U.S.
Venture to Long Point Bird Observatory to witness visiting Southern Ontario birds. Long Point is the longest freshwater sandspit in the world and extends 40 km into Lake Erie, attracting flocks of migrating cranes and other migratory birds in motion. Stay on the peninsula right near the action at Bayside Vacation Resort.
Snow Geese
Don't dismiss snow geese with the flocks of more common Canada geese—these are Arctic nesting birds of a smaller size. The snow goose is usually white with black wing tips, but may also be seen as a dark morph sometimes called a blue goose.
Where to find them:
Snow geese spend their summers in the Arctic and migrate south come mid- to late-fall. Some are also summer resident Northern Ontario birds.
The best chance of seeing snow geese in Ontario during the summer is a train ride to Moosonee on the Polar Bear Express. Once there, take the ferry to Moose Factory Island to increase your viewing options in this near roadless area.
If you can't make the trek that far north, enjoy the fall migration sights from the bird viewing platforms in Echo Bay outside of Sault Ste. Marie. Camp nearby at Ojibway Park.
Grab Your Pack And Go Find Birds Of Ontario
Witnessing the birds of Ontario is a memorable experience whether you are out on your own or with family and friends. The best way to know all the bird species of Ontario you may encounter is with a bird identification book such as Peterson's Field Guide to Birds of North America, or the Merlin phone app.
If you are still in search of your next great birding destination you will also enjoy our article on the best birding watching spots in Ontario.
The best part about birding in Ontario is you are sure to observe unique bird species whether you drive to the edge of the province or step out your backdoor.