CHEER ON the dog sled teams!
Feel the excitement as the teams race to the finish line.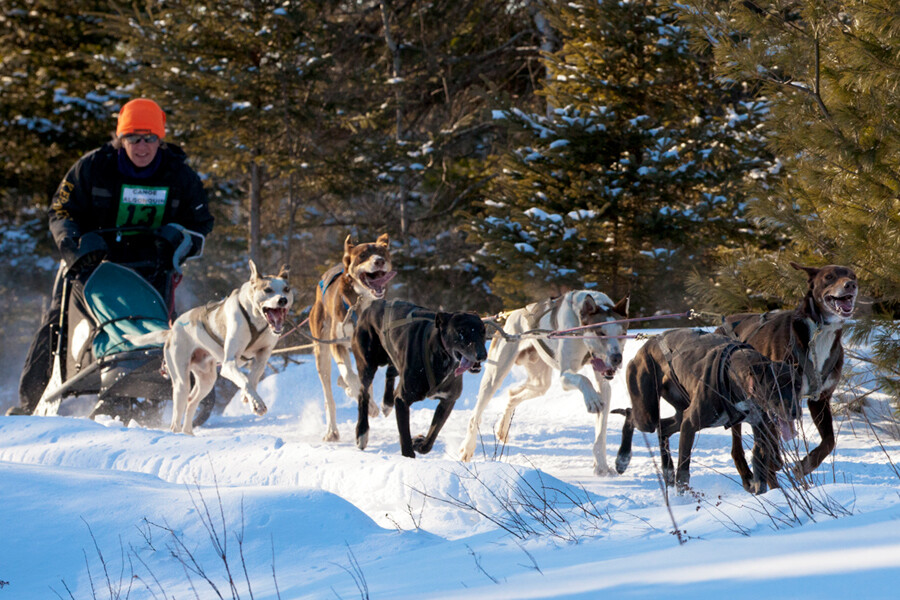 If we haven't quite convinced you to jump on the runners and give dogsledding a try first hand in our A Must Do Adventure - Dogsledding blog (with a complete list of outfitters), there are more passive ways to still enjoy the world of sled dogs!
Ontario is host to several dogsled races in January, February and March. The races vary in length, from short 100-metre runs for little children on miniature dogsleds with their favourite husky, to four-, six-, and eight-dog sprint races less than 10 miles, up to 120-mile races for big 12-dog distance teams. All are amazing to watch!
Most races will run both Saturday and Sunday, and many have other winter festival type activities to enjoy in the host town. In between races be sure to visit the dog yard, where most mushers love introducing you to their four-legged teammates!
On the below map, locations of the races are shown by a red balloon, dogsledding outfitters are shown by a red star and resorts offering dogsledding packages are shown by a yellow bed.  Click on the icon in the top left corner to customize what you would like to see on the map.