The Best Dog-Friendly Resorts In Ontario
Did you know that many resorts, lodges and hotels in Ontario welcome dogs?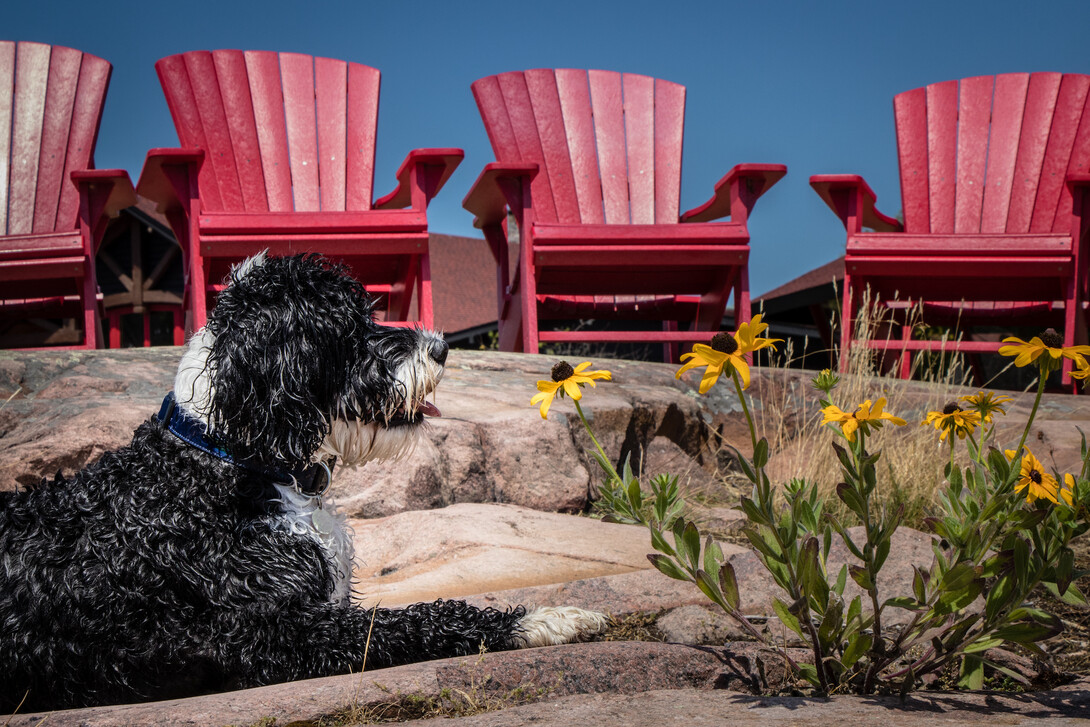 We get so many great questions from Ontario travellers, and one in particular that keeps coming up is: "Where in Ontario can you take your dog on vacation with you?" Well, you might be surprised to learn just how many resorts, lodges and hotels do allow dogs! Here are just a few of our top picks for the best dog-friendly resorts in Ontario.
Situated on 485 acres overlooking the Laurentian Mountains, Nature's Harmony has unique accommodations and lots of space for you and your dog to play in any season. With extensive trails for hiking, biking, kicksledding, cross-country skiing and snowshoeing, you will connect with nature and enjoy life's simple pleasures.
This actively pet-friendly resort is ideal for you and your four legged family members. All of the cottages are pet-friendly and there are no extra fees. All sizes of dogs will enjoy the designated off-leash dog park and 6 km of off-leash trail.
Choose from five spacious guest cabins, scattered along the shore of beautiful Crow Lake in Northwestern Ontario. Cabins sleep four to eight guests and are pet-friendly! Take your dog for a paddle on a kayak, canoe or paddleboard (free to use), go for a swim in the crystal clear waters, and enjoy quiet evenings at your own private fire pit.
Killarney Mountain Lodge, set on the beautiful Killarney Channel at the northern edge of Georgian Bay, offers specific rooms for people with pets. Their executive suites and cabins are dog-friendly. Killarney Provincial Park and Point Grondine Park are located just east of the resort, so there are lots of trails and outdoor places nearby for you and your pup to explore.
Dogs are welcome at Deerhurst Resort, where new pet-friendly accommodations mean you can bring the whole family on vacation. Deerhurst also has designated areas for pets to enjoy the outdoors along with you.
The Lodge is located on a secluded island on Nym Lake on the border of Quetico Provincial Park. It offers a perfect wilderness eco-adventure for your whole family.
Elk Lake Wilderness Resort is very pet-friendly. There is no pet fee, however, dogs are expected to be friendly, well socialized and easily controlled. Families and friends enjoy great outdoor activities like fishing, campfires, snowmobiling and more.
You and your pups will enjoy a fun and relaxing vacation on this 84-acre playground on Otter Lake, near Parry Sound. Stay in very clean and well-maintained dog-friendly cottages.
Wake up to scenic views of the St. Lawrence River at the peaceful Watermark Cottages, located in the 1,000 Islands region of Ontario. These luxurious waterfront cottages are dog-friendly and are fully equipped with all of the modern conveniences.
Dogs love the fresh air just as much as we do, and in light of this, many Ontario Parks allow dogs to join in the fun, with special features including off-leash swimming and exercise areas that will make your holiday extra fun for you and your pup. Dog-friendly accommodations in Ontario Parks include cabins, yurts and trailers.
Bring your pup and get pampered in a cozy, comfortable pet-friendly cottage at Elmhirst's Resort. In the winter, enjoy skating on the lake, sleigh rides and more. In the summer, relax by the water, canoe or explore the area. Eat delicious local foods and experience wine tasting.