10 Facts About Lake of the Woods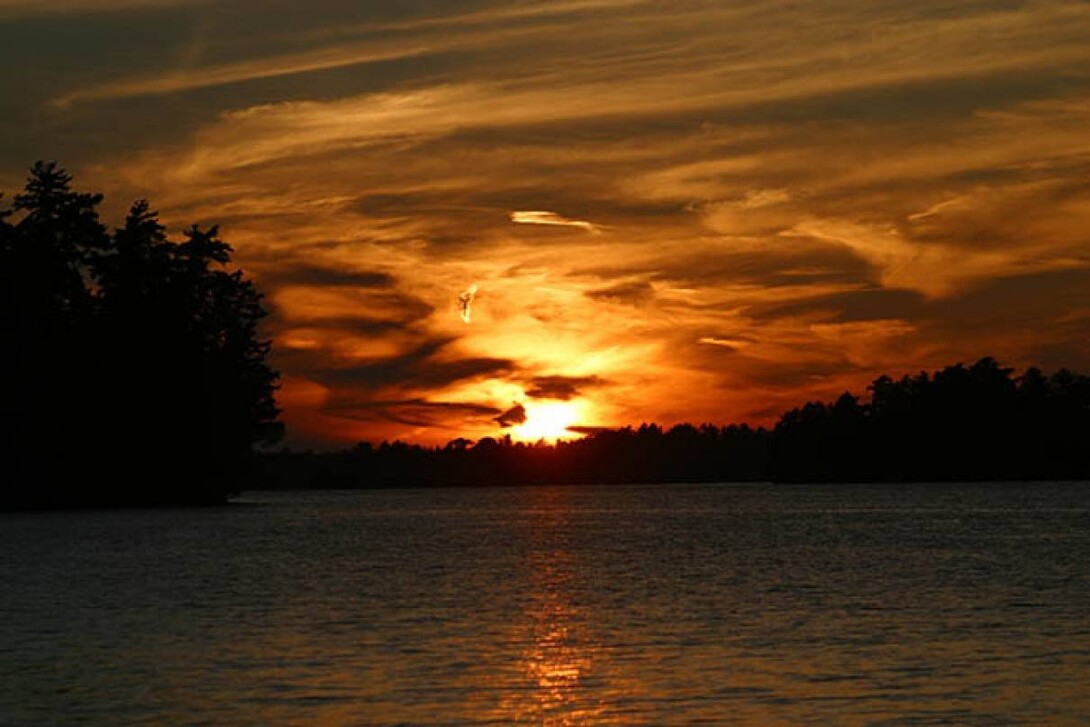 Lake of the Woods -- should it be the 6th Great Lake?
Read all about it and let us know what you think!
1. Lake of the Woods is a beautiful body of water located in both Ontario, Manitoba and Minnesota.
2. Lake of the Woods at its deepest point at Whitefish Bay is almost 310-ft.
3. This lake is 85 miles long and 56 miles wide at its widest point and has an area of 1,727 miles.
4. Lake of the Woods has a shoreline of 25,000 miles but if you count the shoreline of their many islands it is 65,000 miles of shoreline. That's more than Lake Superior! There are 14,522 islands in Lake of the Woods. It would be the longest coastline of any Canadian lake, except that the lake is not entirely within Canada.
5. This lake was first visited in 1688 by Jacques de Noyon and became an important fur-trading route between the Great Lakes and western Canada.
6. You could dream about a different island on Lake of the Woods every night for 39 years.
7. Kenora is its lakeside city.
8. Lake of the Woods is also the sixth-largest freshwater lake located (at least partially) in the United States, after the five Great Lakes.
9. The lake's islands provide nesting habitat for the piping plover and large numbers of American white pelicans. There are also several hundred nesting pairs of bald eagles in this area.
10. Most important of all, Lake of the Woods is home to walleye, northern pike, perch, sauger, crappie, smallmouth bass, largemouth bass, lake trout, lake sturgeon, whitefish, suckers, and muskellunge.
Watch Powerboating on Lake of the Woods:
Learn more about fishing in Ontario at www.gofishinontario.com