doe tags in northwestern ontario
Hunting trophy bucks in Dryden, ontario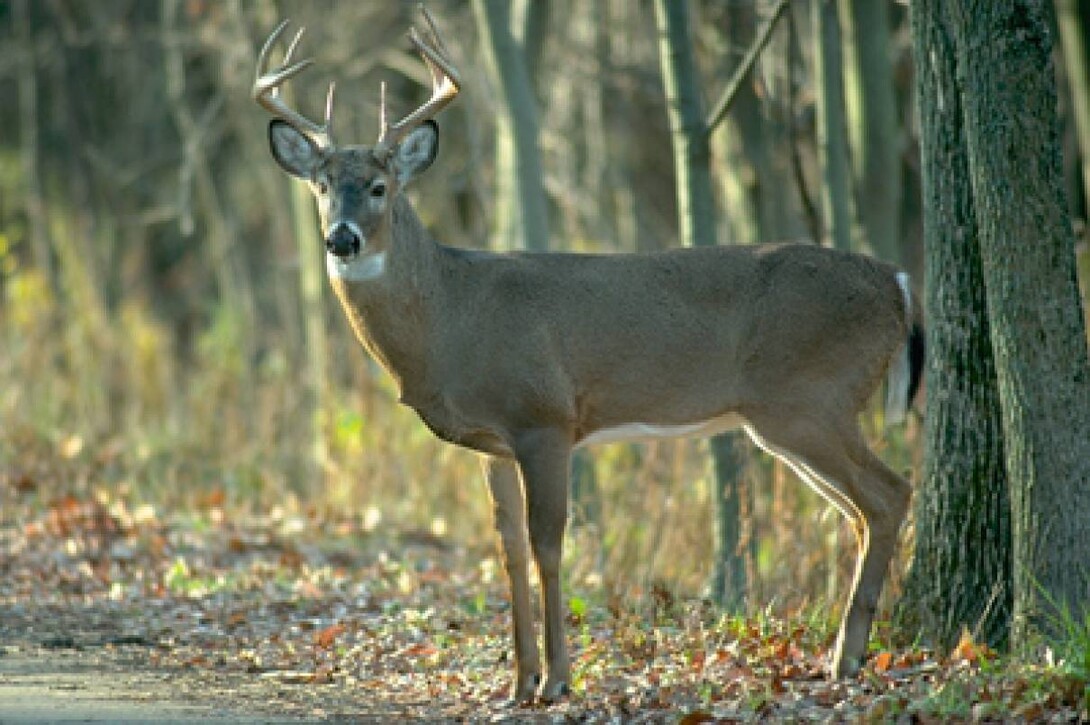 Like a novice angler happy to catch rock bass off the dock I come to Dryden with a doe tag and the hope to fill it. Not that I'd turn my nose up at a large buck but my limited deer hunting experience has not yet instilled a reverence for bucks and big racks. I really just want to see some animals and get a chance at bagging my first deer.
"Oh you'll be able to get a doe," says our host and guide John Butts shortly after partner Gord Ellis and I step out of the truck and into the mid-November snow, "but you should really try for a buck."
Private and Crown Land to Hunt
John runs John Butts Outdoors, a fishing and deer hunting guide service out of his home in Dryden working a 1,200-acre chunk of private and crown land about 15 kilometres northwest of town. We walk down a narrow trail while Butts explains the lay of the land and the location of his three heated ground blinds and four or five tree stands. Gord ducks into a heated nylon pop-up blind and I climb into a similar setup about a kilometre away tucked into a stand of conifers.
The blind is a great place to watch squirrels, blue jays, and magpies and within a few hours, two large does appear on the flat, eating corn about 70 yards out. I scope the large, shapely animals. Taking either would not be difficult but I bank on Butt's assurance of large bucks in the area. As if to illustrate the point I hear a sharp report nearby and turn on my radio. "Buck down," Gord's voice crackles.
Accommodations: feeling more like family
Over dinner that evening we discussed the successful day we had with John and his family. Feeling more like family than clients, Gord and I have the run of the lower floor with a bedroom, washroom, laundry facilities, and widescreen TV.
The next morning in my ground blind, more large does come in to feed on corn. To my untrained eye, they look huge and I'm thinking I'd be more than satisfied with either of these animals. I still have one more full day but I'm seriously thinking that tomorrow I'll shoot a big doe if I get a chance. I think again of the fishing axiom: instead of hooking the bass in front of me, I'm supposed to wait for the trophy muskie, which is fine, for now.
I don't see antlers till 4 pm through a stand of aspen it looks like a seven or eight-point buck, at least as large as any of the does I've seen. Obscured by trees for a full ten minutes, it finally steps out into the clear. With a broadside shot at 65 yards I release the safety, take a breath and squeeze the trigger. My first deer, a buck, falls to the ground on the spot.
Thanks John.
Contact
John Butts Outdoors
34 Kerneyhill Court, Dryden ON P8N 3K1
PH: (807) 938-7092