Long Point Bay: Ontario's Prime Duck Hunting Grounds
The wings are set on the drake mallard as it coasts into the decoys in front of us.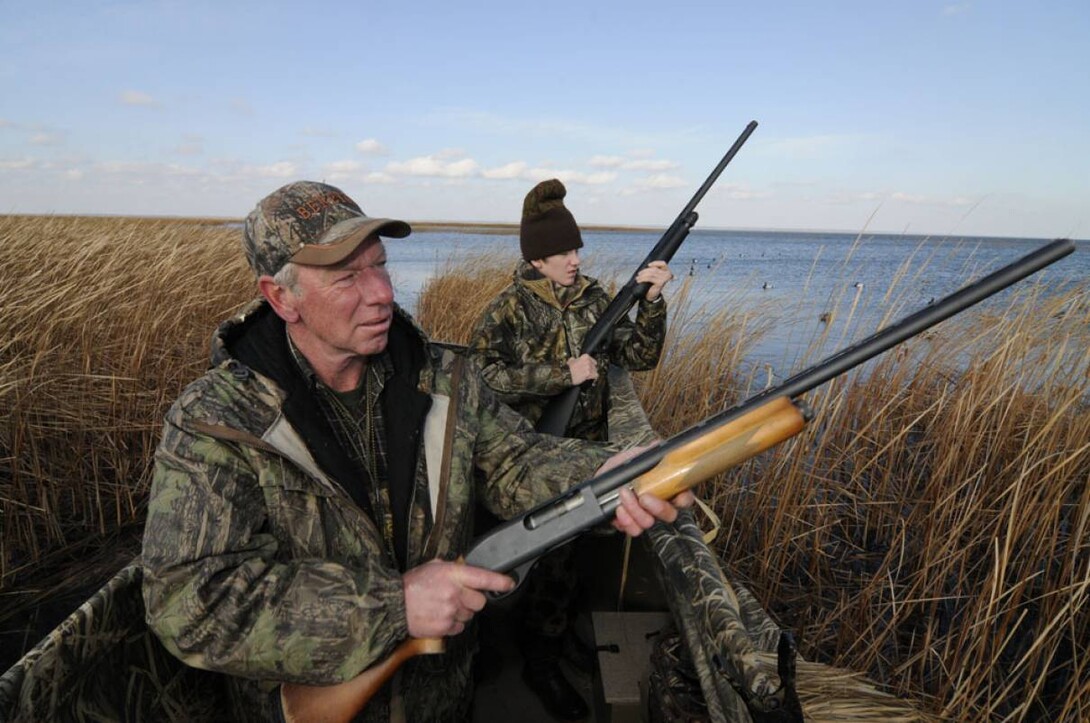 The wings are set on the drake mallard as it coasts into the decoys in front of us. My stepson Collin and I open fire but the duck retreats rapidly.
Guide Glen Rohrer of Coletta Bay Guides did his part and called the bird into range, but the shooters came up short. Glen uncases his gun and offers a little assistance. My hope is Collin can get his first duck. Although he has hunted for four years, he still hasn't connected.
We are hunting on Long Point Bay, one of the prime staging areas for waterfowl in eastern North America. The long history of duck hunting here has helped to keep the wetlands surrounding Long Point in pristine condition. The Long Point Company is a large hunting club, established in 1866, that once owned most of the sand peninsula and its wetlands. It turned the area that was becoming a haven for market hunters into a private hunting club and saved it from development. Much of the point was donated to the Canadian government back in the 1960s.
Today, outside of private clubs, there are still many opportunities for public hunting. The Long Point Waterfowl Unit, which operates in Long Point Provincial Park, is run by Long Point Waterfowl Association in conjunction with the Ontario Federation of Anglers and Hunters and the Ministry of Natural Resources. Blind rentals are available in the unit for $20 per person.
The other option is to set up in the public marsh surrounding the bay. This is what we did with Rohrer. Since these spots are on a first-come, first-served basis, we set up in the dark, tucking into the cattails well ahead of shooting time.
Rohrer gives Collin and I some shooting instructions and we are ready for the next wave of birds. Rohrer sees a pair on the other side of the bay and starts his calling magic to lure them into range. This time only one leaves, but Collin is still birdless. Another opportunity arrives when a pair of bluebills settles into the decoys. Collin rises up and fires as the birds take flight. The hen drops and Rohrer's dog swims around the decoys, making the perfect retrieve of Collin's first duck.
Learn more
Coletta Bay Guides
PH: (519) 983-3164
Long Point Waterfowl Management Unit
PH: (519) 586-2133