A Trophy Buck Tale
Gord Ellis shares his experience hunting big bucks in Sunset Country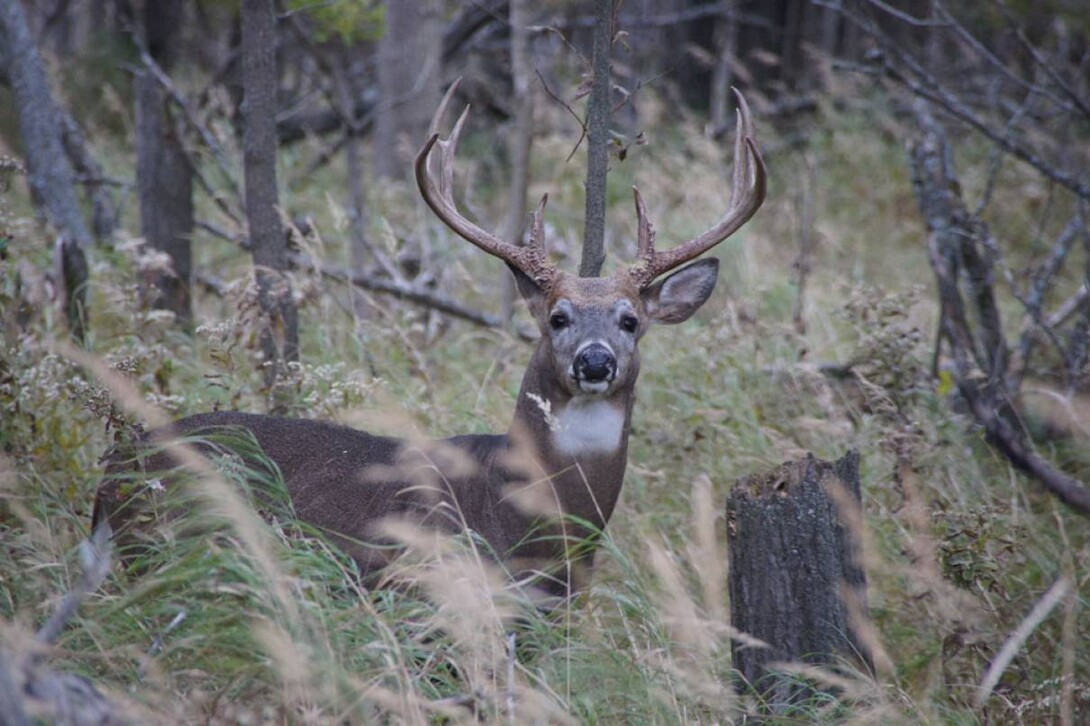 November in Northwestern Ontario is prime time for big bucks. Whether you are in pine woods near Kenora or a cutover north of Dryden, you never know when a trophy buck will show up. One hunt that really exemplifies this took place a few years back.
It was early November and there was already snow on the ground. Our group got a late start and didn't get to the hunting area until after first light. I dropped my Dad off at his favourite spot and then took my oldest son Devin up to an area that had produced the previous year. Just another 500 yards up the road was an old cut along with a chunk of green bush. This spot had haunted me ever since I blew a great chance on a buck two years earlier. It was payback time.
The air was crisp and a mild breeze was blowing across the cut. I decided to pick my way along the bush line and set up to call when I found some sign. It was easy to be quiet thanks to the four inches of wet snow. About two hundred yards in, I spotted a fresh rub on a tree, lots of buck tracks, and a boulder nearby that would work well as a seat. Below the rock, a game trail meandered along the bush line. This would be a perfect spot to call.
I took out my rattle bag and crashed the sticks together. This imitated the sound of bucks fighting. Then I made a few grunts with a brand new call. The pig-like sounds echoed across the cut. About 20 minutes later, I heard a small sneeze behind me. I turned my head and caught the heart-stopping sight of a big buck exiting stage right, less than 15 yards away. The crosshairs found their mark and a shot cracked. The buck disappeared behind a bald rock. After several long minutes, I went to investigate and saw the long tines of a trophy ten-point buck pointing up from the ground just 30 yards from where I'd been sitting. I looked at my watch. In a half an hour my buck hunt was over.
It can happen just that fast in the Northwest. Plan your own trip here.
For more information on deer hunting in Northwestern Ontario contact :
Ontario Sunset Country Travel Association
1-800-665-7567 in North America
(807) 468-5853 Internationally or locally
info@ontariossunsetcountry.ca
visitsunsetcountry.com