Get the Inside Scoop
Learn about this expert's favourite places in the Lake Superior National Marine Conservation Area.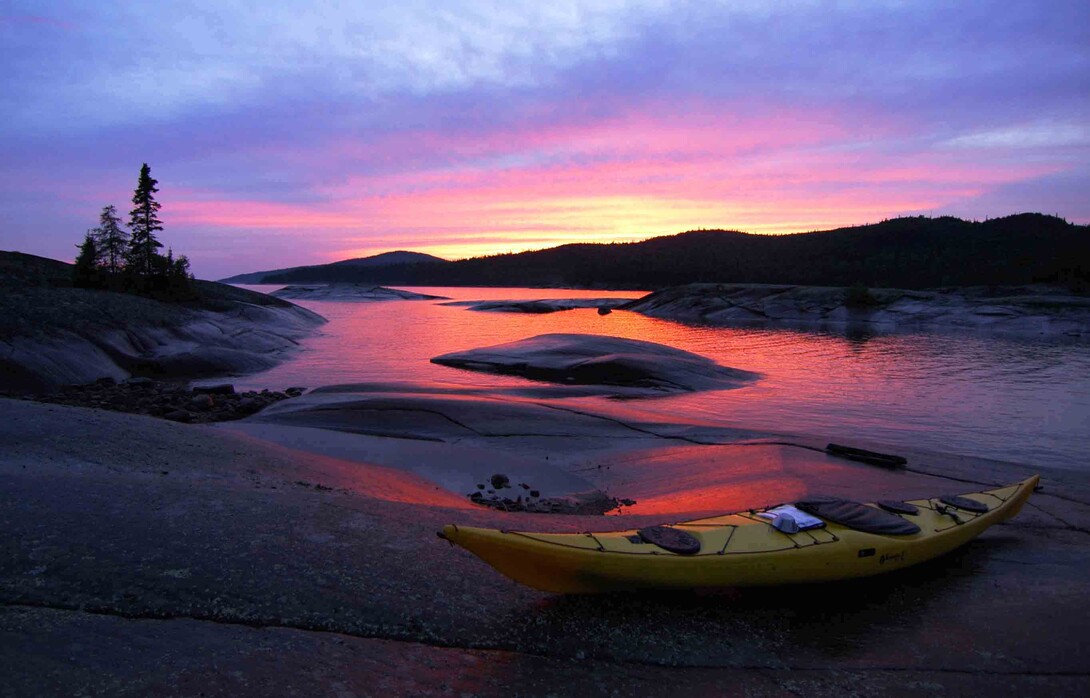 It sits at the top Lake Superior like a crown, an area of protected waters that is fully half the size of Lake Ontario, and no one knows it like Thunder Bay-based kayaker Darrell Makin. He and co-author Zach Kruzins literally wrote the book on paddling the island-choked waters of the Lake Superior National Marine Conservation Area when they published their 2012 guidebook.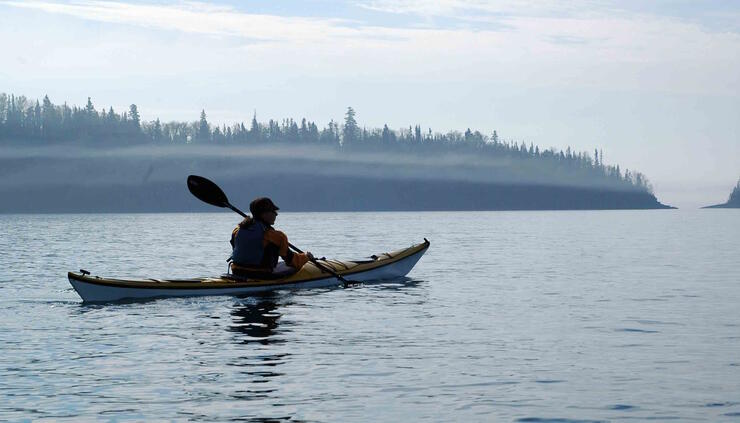 Kruzins recently launched Such A Nice Day, an outfitter offering guided sea kayak and voyageur canoe trips around Thunder Bay. Makin has become Parks Canada's Visitor Experience Product Development Officer. We caught up with Makin for the inside scoop on his favourite places to paddle in the world's largest freshwater protected area.
What is your favourite day trip? May I provide my daughter's favourite place on the lake? It's called Joe Eagle Rock, close to the community of Rossport on the south side of Healy Island. Getting there makes for a beautiful, contemplative day paddle. There's a host of natural and cultural history present in the area, and the bare rock point is a great place for a chilly dip. Nearby Superior Outfitters offers rentals and guided paddles through the Rossport Islands, which would be an awesome way for people to experience this amazing place. 
What's your favourite campsite?  It's tough to come up with just one! I love the campsite at Worthington Bay, part of the Casque Isles hiking trail system. However, perhaps my favourite spot is the landing at Porphyry Island; the site is managed by the Canadian Lighthouses of Lake Superior (CLLS). It's isolated and beautiful yet also serves as a gathering spot for boaters, has heritage interpretation opportunities offered by CLLS staff, and many options to explore the site, walk up to the light station, and perhaps even climb the tower. Plus, for an added bonus, CLLS volunteers installed a new sauna in 2018.  Membership or donation to the organization is recommended.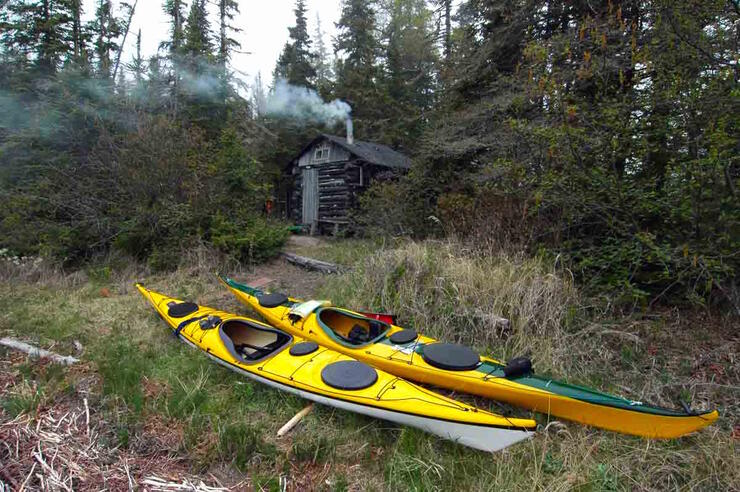 Are you willing to share an unknown gem?  To me, the entire Lake Superior NMCA is an unknown gem!  But I love the outer southern shoreline of Talbot Island. Sorry flat-earthers, but you can really sense the curvature of the earth and the overall grandeur of Lake Superior when you look out across the endless expanse of freshwater from this spot.
Do you have a favourite story about this place?  One that stands out is the tale of the keepers of the Lighthouse of Doom. The first lighthouse on Lake Superior's Canadian shore was constructed on Talbott Island in 1869. Within its initial four years, three lightkeepers perished: two met their demise in attempting to return to mainland at the end of the season, and one, Thomas Lamphier, died while attempting to overwinter at the lightstation with his wife. Legend has it that Lamphier's wife wrapped his body in canvas and put the corpse in a rock alcove outside the lighthouse. By spring her hair had turned from jet black to ghostly white. With such a tragic track record, the lightstation was promptly closed by the Canadian government.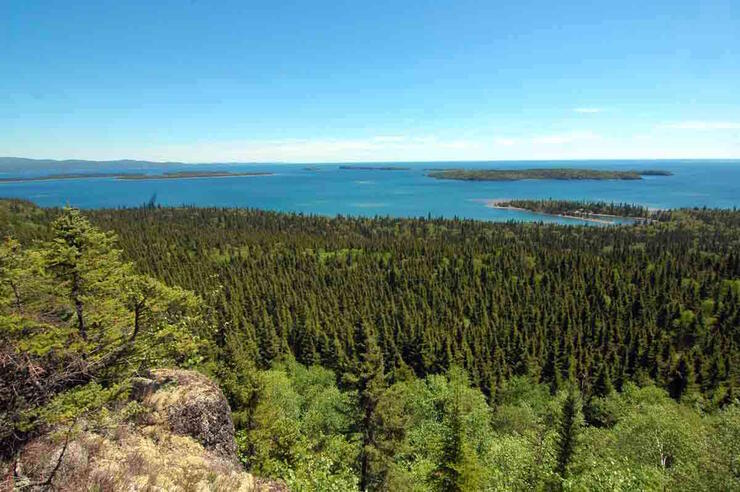 What keeps you coming back?  I'm compelled by the land and waterscape to return.  There are so many places to explore, and because there are so many islands the route can be travelled differently countless times. After almost 25 years of paddling the Lake Superior NMCA region, I feel like I'm unravelling a mystery one expedition at a time. As always, I can't wait to get back out there again this year.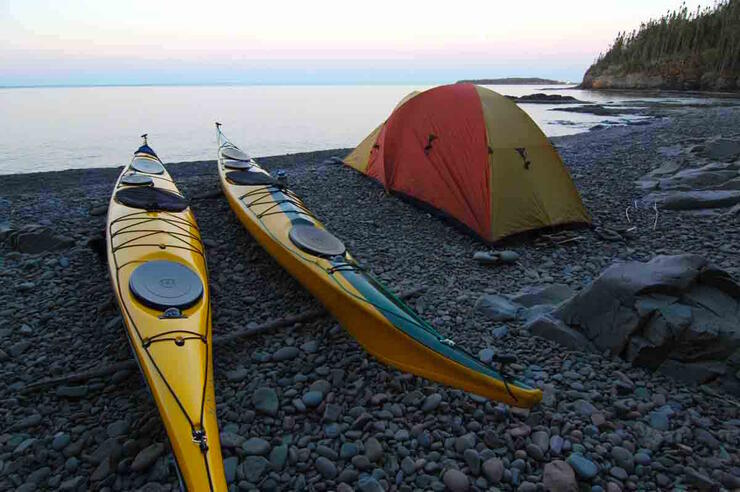 To start your own list of highlights, sign up for a guided sea kayak trip in the Lake Superior National Marine Conservation Area with Naturally Superior Adventures. If you are not a paddler, you can explore the area on a sailing tour with Sail Superior.