Why a Canoe Trip Will Make You Live Longer
The benefits are many, the adverse side effects are few. Consider all the healthy reasons to take a canoe trip and pick the one that fits your schedule.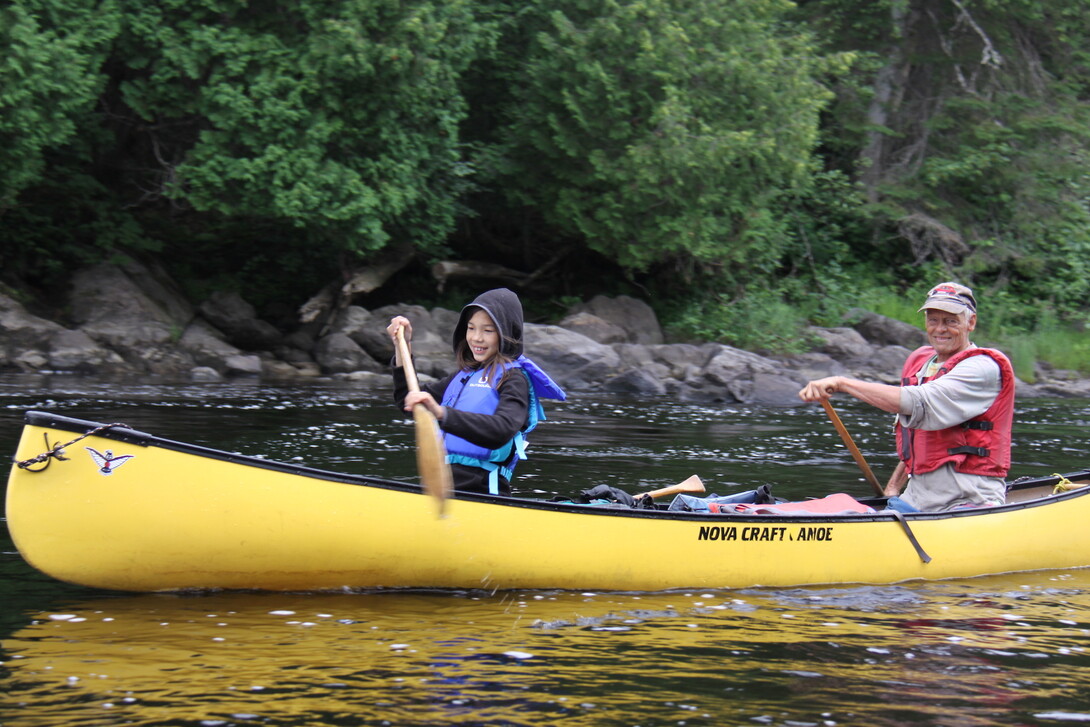 The ingredients are all in place. Fresh air, exercise, a modest diet, time spent outdoors. The Canadian Canoe Culture is the stuff of healthy living and a long life expectancy.
For starters, the simple act of taking a vacation is healthy. This seems pretty obvious. So much so, it is probably not the sort of thing anyone needed to spend 40 years studying—but since someone did, it's worth looking at the results.
Researchers at the University of Helsinki tracked a group of 1,200 businessmen since the 1970s to measure the effect of vacation time on life expectancy. Those who took less than three weeks' vacation time per year were 37 per cent more likely to die young than those who checked out of work more often.
And remember, those longer-living vacation takers included people who went to Las Vegas. There's good reason to think if the study had selected for canoe trippers, the numbers would be off the charts.
There are many reasons canoe tripping is a life-extending way to spend those important vacation days. Doctors are virtually unanimous in touting the life-extending effects of physical activity. We evolved to have limbs, after all; we should probably use them. But it gets better when you consider the particular type of exercise involved with canoe trips.
Paddling a canoe, especially on flatwater and hopefully also in whitewater, is a low-impact activity. Like bicycling, you are doing a repetitive motion that's not abrupt or jarring. Get into the groove of a canoe stroke and your body will thank you more than if you take it out on the squash court to leap and lunge as the ball whips around the room.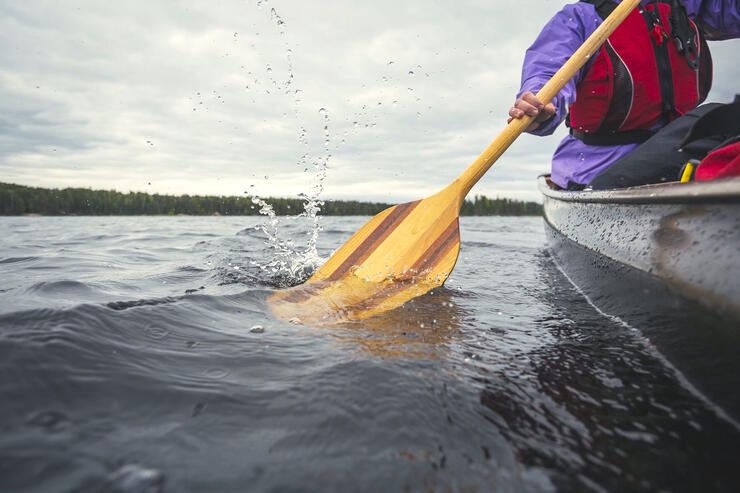 At the same time, the paddling motion works more than just the arm muscles. When done properly, paddling is a great core muscle exercise that improves back health, which is a great way to avoid the debilitating type of injury that can lead to a sedentary lifestyle.
And, getting to the heart of the matter, any prolonged exercise activity is more beneficial, from a cardio point of view, than short, intense bursts. When you spend the day leaning into your canoeing stroke, you elevate your heart rate for an extended period of time, which is when the cardiovascular benefits start to kick in.
The outdoor setting is also crucial. Not only is the out of doors where you derive vitamin D, but the calming effects of a natural setting have long been understood to have a calming effect on the mind. You've heard of "forest-bathing?" You can't get much deeper into that bath than a campsite only accessible by canoe.
And there's a stress-reducing component that Max Finklestein would argue is built right into any typical canoe-tripping itinerary. The 56-year-old Finklestein has paddled more than 25,000 km, as he says, from Athabasca to Zambezi, and plenty in his home province of Ontario. Along the way, he's come to appreciate the profound calming effect that catches up with anyone who hops in a canoe to travel slowly over long distances.
"There's no doubt canoe tripping calms the mind," says Finklestein. "Just being in a beautiful setting is good for you. Looking at pretty things is good for you. It's a cross-cultural thing." Finkelstein argues further that the repetitive aspect of paddling is a meditative experience, one that has a real effect on the mind and body, and one that lasts after a canoe trip is over.
"Your senses are heightened after a long canoe trip. I remember flying back from Inuvik to Yellowknife after a trip, and the flight attendant handed me a coffee and a square of chocolate. There was no passage of time as I sipped that coffee and nibbled that chocolate. She had to ask me for the cup back because we were going to land."
In the interests of helping you attain that same healthy, life-extending state of bliss, here's a slate of guided canoe trips to fit everyone's schedule.
Eight prescribed guided trips to increase your life expectancy

Four days on the French River
Blackfeather runs trips all over the world, but the Ontario-based outfitter keeps it close to home with this introductory trip down the historic, beautiful, and gently flowing French River, just south of Sudbury.
"Pack your clothes, show up, we'll do the rest." So say Quetico Outfitters, the experienced outfitters in this very popular but not overly populated provincial park west of Thunder Bay. They offer five-, seven- or 10-day trips through the welcoming lakes of Quetico.
Wabakimi Outfitters will host you at their B&B for a night before starting a six-day trip that starts with a floatplane trip and ends with a train ride. This trip requires no canoeing experience, just a willingness to relax in remoteness.
Re-live the Nor'Wester coureur des bois spirit on the Voyageur Wilderness Programme's week-long package that explores the lakes and rivers of Quetico. You'll enjoy the cultural aspect of this former fur trade thoroughfare, but appreciate the modern equipment.
Paddle the intimate central lakes of this enormous park in search of the elusive namesake ungulate. Gold Seekers Outfitting and Wildeneress Expeditions knows that park better than anybody, and will introduce you to pictographs and the best fishing spots.
Wilderness North's 10-day With the Current offering is adaptable to different skill levels, but can include entry-level whitewater and enough downtime to fish and properly enjoy the surroundings of Wabakimi.
11 Days on Lake Superior in a Voyageur Canoe
Naturally Superior Adventures is the go-to location for paddling the east end of Lake Superior. They have a huge, 12-metre-long voyageur canoe that you can climb in with a dozen other people to ply the waters from Michipicoten Bay near Wawa to Hattie's Cove in Pukaskwa National Park.
18 Days Down the Missinaibi River
Here's the big one. The Missinaibi River flows north from near Lake Superior all the way to the Moose River near James Bay. MHO Adventures offers guided trips of different lengths on the river, but if you are going to go for it, you might as well go big. This trip from Brunswick Bridge takes in most of the river's Canadian Shield, pool and drop rapids, including the magnificent Thunderhouse Canyon, before cruising to tidewater at Moosonee.
LIVE A LONG AND HEALTHY LIFE
The experienced outfitters who run these trips may not have medical degrees, but we recommend you follow their advice all the same. Paddle long and paddle often, and you'll reap the benefits for years to come.