Tackling the Trails of Explorers' Edge
Discover amazing trails in Loring-Restoule and Almaguin Highlands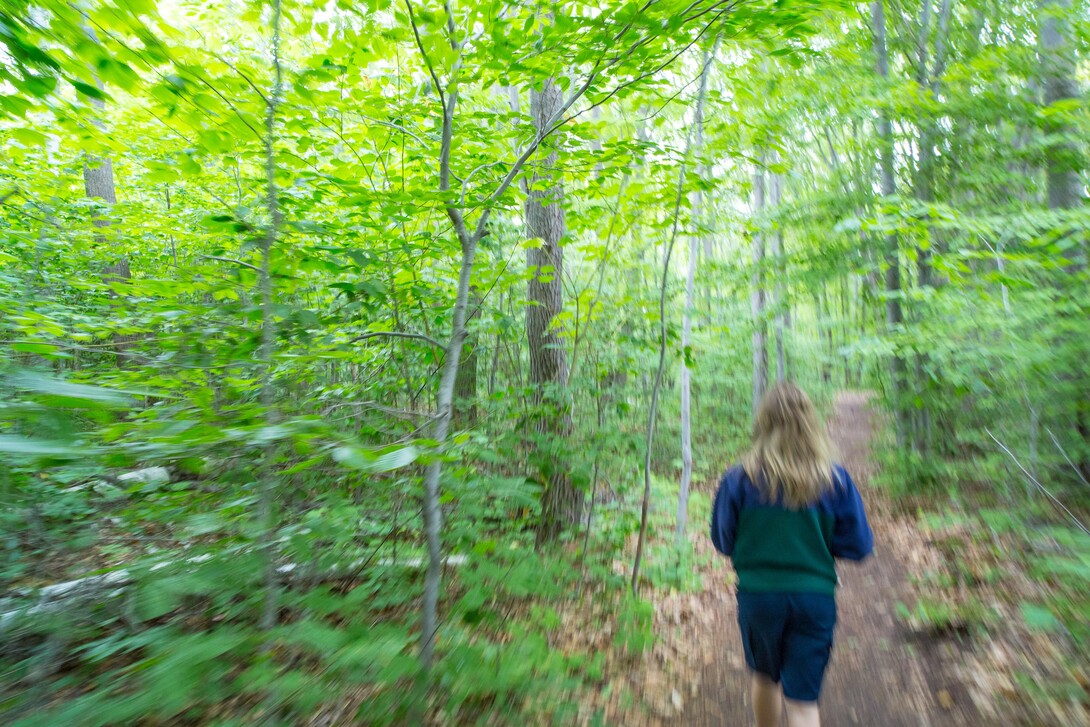 Summer and early fall are fantastic times to escape to the pristine wilderness of Explorers' Edge. Just a short drive north of Toronto, this beautiful region stretches from Georgian Bay's rocky shores to Algonquin Park. It's sometimes referred to as cottage country, but you don't need a cottage to enjoy its beautiful landscapes.
Whether you're driving in from nearby or visiting the province for the first time, you'll find plenty of opportunities for outdoor adventure. One of the best ways to enjoy the outdoors is by exploring its vast network of trails meandering their way through the dense forests, around glass lakes and over babbling brooks.
When it comes to hiking, there are two standout spots that you'll want to add to your explore-the-outdoors bucket list: Loring-Resoutle and the Almaguin Highlands, two regions with a wealth of fantastic hiking trails. 
Loring-Restoule is a pristine region on the northern tip of the Explorers' Edge, home to two amazing provincial parks: Restoule Provincial Park and Grundy Lake Provincial Park.
If you're visiting Restoule Provincial Park, don't miss the Fire Tower Trail. Beginning at the picnic area just west of the park road, this 7-km loop takes you through a maturing red pine plantation, and upwards over rocky outcrops to the summit of the Stormy Lake Bluffs. It's here that you'll find the best view of the park, along with the namesake of the trail, the Stormy Lake Fire Tower.
Just south at the crossroads of Highway 69 and 522, you'll find Grundy Lake Provincial Park. Here, you'll want to take a stroll down the Beaver Dam Trail. It winds its way through the park's verdant forests, quiet lakes and wetlands, past a Great Heron rookery, to—you guessed it—a beaver dam!
Next stop is the Almaguin Highlands, a huge swath of wilderness nestled between Parry Sound and Algonquin Park. A great resource for finding the best trails in this region is The Forgotten Trails Association, which is responsible for creating and maintaining some of the most popular trails in the South River area of the Almaguin Highlands.
One recently restored route that you might want to check out is the Tom Thompson Portage Trail. Follow in the footsteps of the iconic Canadian painter, who made the trek over to South River from his beloved Algonquin Park. This route takes you 2 km into the secluded Mary Jane Lake. Before you go, it's recommended to email the Forgotten Trails Association at info@discoveryroutes.ca to check on the condition of the trail.
These are just a few of the stellar hiking experiences you'll discover in Explorers' Edge. You can literally spend a lifetime surveying the region, encountering new hidden gems and breathtaking vistas with every visit.