Stimulate Your Motorcycle Senses
Ride Ontario's Grand Algoma Fall Tour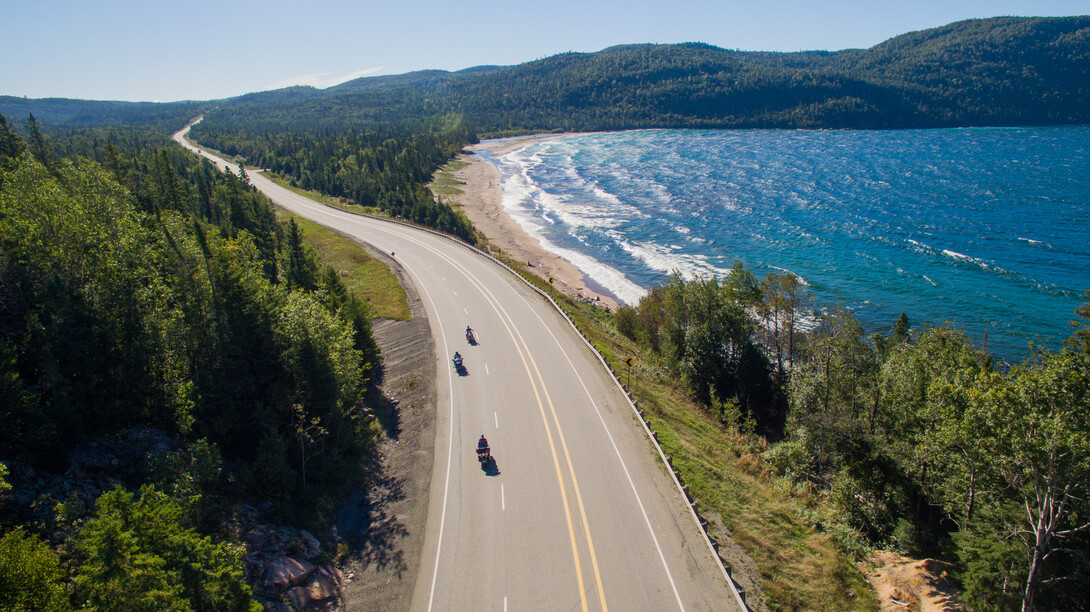 One of the reasons we ride motorcycles is to experience the euphoric awakening of our senses one kilometre at a time. You inhale the rich aromas of the forests, feel the road's rhythm on the foot pegs and soak in untamed scenery through your sunglasses. None of this is possible inside a car. There's one motorcycle ride in Ontario that, especially during the peak of fall, needs to be prefaced with a word of caution: senses may become overloaded.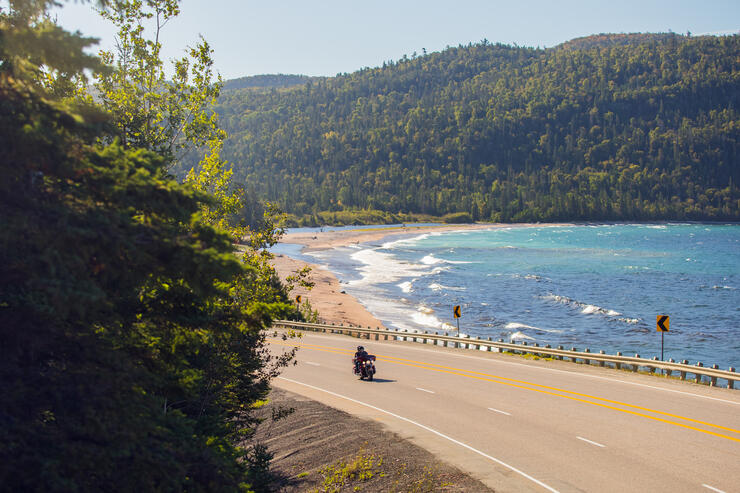 The looped 682-km Grand Algoma Tour is a ride of epic proportions. It cuts a twisty swath through the Mississagi River Valley and hugs the coast of Lake Superior on one of the most beautiful sections of the Trans Canada Highway. From Toronto, this trip is about a 2,000-km round trip if you incorporate a ChiCheemaun Ferry crossing from the Bruce Peninsula to Manitoulin Island (highly recommended).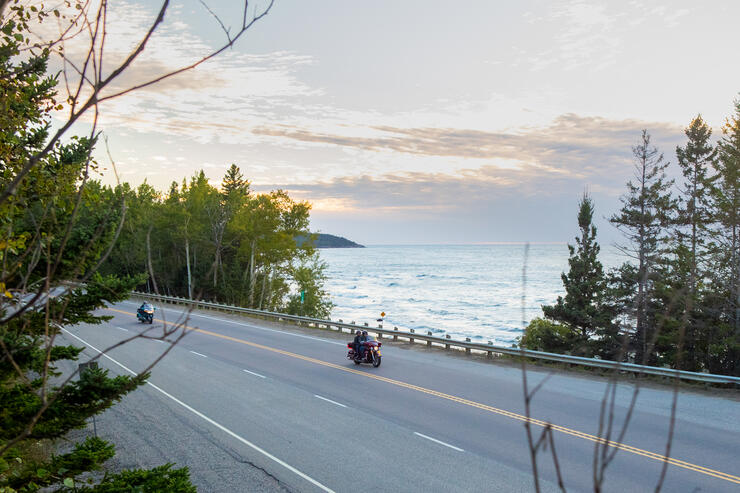 Start your tour and get your first dose of adrenaline by heading north at Thessalon onto the legendary Highway 129 (known as the Tail of the Dragon of the North). The towering maples and poplars explode with reds and yellows as you crank the throttle through each corner. The road competes with the colour show, so it's advised that you stop frequently to absorb all its glory.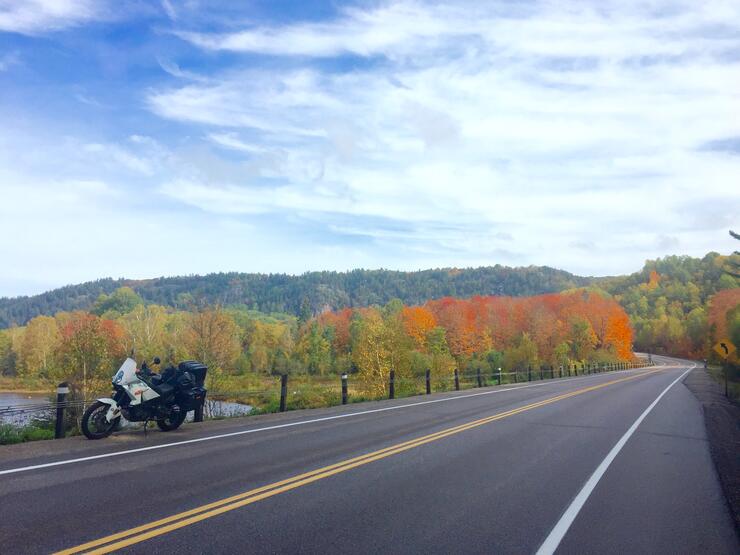 Riding north towards Chapleau, the landscape changes to more boreal hues of greens and yellows. If you've never smelled a boreal forest before, this is your chance.  It's a rich combination of pure oxygen, pine and spruce. Don't worry… it's okay to inhale.  
Hooking a left in Wawa means Lake Superior is close, but not before you grab a selfie with the Wawa Goose and some delicious brine barrel pickles from Young's General Store.  Fall riding along the rugged shoreline of "The Big Lake" is straight out of a Group of Seven painting.  Like on the 129, you need to kickstand often to soak it all in.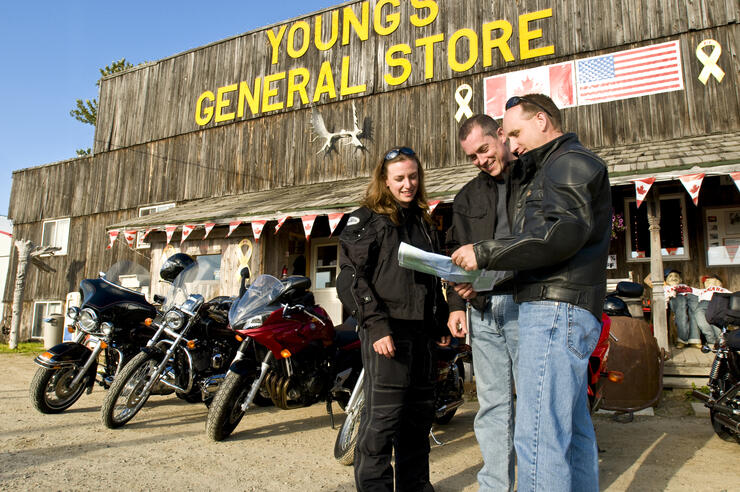 The waterfront city of Sault Ste Marie and St. Joseph Island round out the route back to Thessalon along Highway 11, where numerous options exist to flavour your senses with some biker approved eats.  Check out the region's newest hotspot, the Mill Steak House and Wine Bar, at the Machine Shop in the Soo.

Ride Notes 
The route is best completed counter-clockwise so Lake Superior is on your right hand side. 
The fall colour window is usually the last two weeks of September, and the first two weeks of October. Before riding, please consult Mother Nature for exact show times.
To plan your ride visit: www.algomacountry.com