The 16 Best Waterside Restaurants to Eat at on Your PWC Trip this Summer
When you're traveling Ontario's waterways by PWC, it's crucial to know where you're going to to eat. Each of these waterfront eateries comes highly recommended and has waterfront parking on site or close by.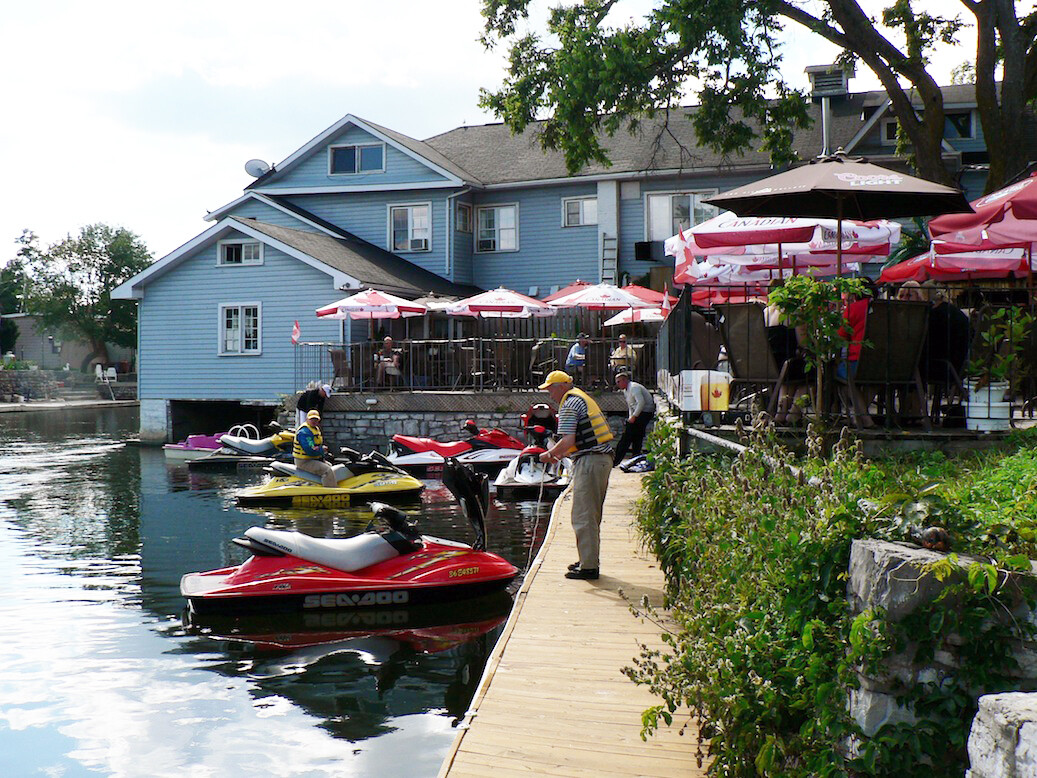 Nothing works up an appetite like a day on the water riding my Sea-Doo GTX S 155 watercraft. So I'm always on the lookout for a PWC accessible eatery to stop for a bite and a break. Of course, the first thing I look for is a restaurant that has an on-site or adjacent place to dock and that can be a challenge. Next, I want a decent menu with tasty food and quick service so we can get back to riding without much delay.
Over the years, I've found quite a few locations that have both. Bearing in mind that my selections shouldn't be considered restaurant reviews, here are some of my waterfront favourites, including my subjective PWC dock rating (where 1 is poor and 5 is excellent).