Boating Events in Ontario 2023: A Complete Guide to Summer Fun
From poker runs to free concerts, Ontario boating events are your go-to source of fun this summer! Here's everything to add to your calendar.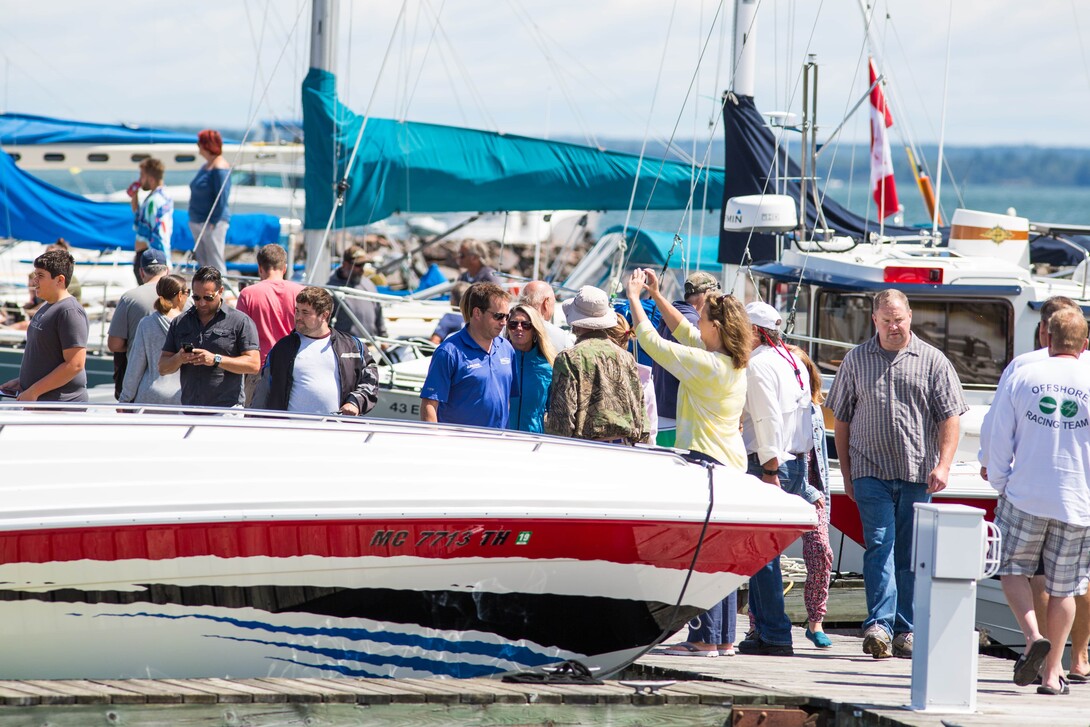 Ontario is a boater's dream come true. With hundreds of thousands of lakes and rivers, getting out on the water to enjoy the sun and scenery is the best part of Ontario summers.
Here's a comprehensive list of all 2023 Ontario boating events for the summer season.
If you have an event you would like included on the list please email info@northernontario.travel.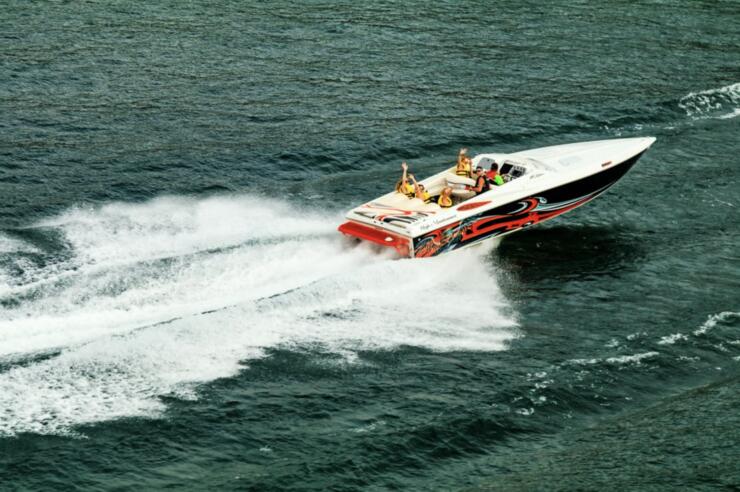 JUNE 2023 BOATING EVENTS
June 9-11, 2023
Spring Boat, Cottage and Outdoor Show
Orillia, ON
Held at the Port of Orillia, this annual established trade show for the boating industry and private sector, features the latest outdoor summer adventure gear. It is also one of the few shows offering private owners an opportunity to sell their boat. Other show features include a variety of marine, cottage and outdoor summer adventure products, land vendors, marine safety demonstrations, and food trucks! If you're interested in attending as a vendor, you can find opportunities and registration information here.
Region: Bruce Grey Simcoe
June 10, 2023
Chesterville Kayak Club Poker Run
Chesterville, ON
All are welcome to participate in the leisurely 10km paddle on South Nation River, from Cass Bridge Conservation Area to the boat launch in Chesterville. Cards can be found along the way to improve your poker hand and the Top 5 poker hands will win cash prizes, with additional chances to win door prizes. This year will feature a post-kayak food event with details to be determined – check their site for updates and registration info. 
Region: Southeastern Ontario
June 10, 2023
Peterborough Dragon Boat Festival
Peterborough, ON
Catch the dragon excitement as a free spectator, or take part in the races this June at Del Crary Park. This Dragon Boat Festival is a fundraiser for breast cancer diagnosis, screening and treatment at Peterborough Regional Health Centre. You will also find food vendors, a children's fun zone, and a beer garden. Register here to paddle at this Peterborough boating event.
Region: Peterborough & The Kawarthas
June 22-25, 2023
Tim Hortons Ottawa Dragon Boat Festival
Ottawa, ON
Running since 1994, North America's largest dragon boating event welcomes 75,000 visitors annually to Mooney's Bay Park and Beach. Boaters of all skill levels have a chance to compete in races, which begin with the 500m in various Challenge Cup divisions on Saturday, with top teams advancing to the 100m race, 200m race and 500m finals on Sunday. Spectators have free admission to the event's multiple stages with concerts, amusement attractions, artisans, food, beach-side bar, children's area and non-stop racing. Full teams and individuals can register here, with or without experience.
Region: Ottawa and Countryside
June 24, 2023
Performance Boat Club Muskoka Lakes Charity Poker Run
Gravenhurst, ON
The Muskoka Lakes Poker Run kicks off this year's poker run season, which also includes runs on Georgian Bay, Lake Simcoe, Rice Lake and Kawartha Lakes. Register here for the Muskoka Lakes Charity Poker Run event, and check out sponsorship opportunities here. Be sure to also register with the Town of Gravenhurst if you'll require a slip overnight. 
Region: Algonquin Park, Almaguin Highlands, Loring-Restoule, Muskoka and Parry Sound
JULY 2023 BOATING EVENTS
July 7-8, 2023
1000 Islands Gananoque Poker Run
Gananoque, ON
Poker Runs America and Power Boating Canada host this year's Gananoque Poker Run. Bring your boats and watch other performance vessels showcase their power. Registration is scheduled for Friday (you can also register in advance,) while Saturday is the poker run, which will take participants through the Gananoque waterways to Prescott.
Region: 1000 Islands

July 8, 2023
Performance Boat Club Georgian Bay Charity Poker Run
Midland, ON
Limited details are available about this year's event, however registration is open and the $675 fee includes the driver and navigator, with additional crew members at $150 each. Keep an eye on their site for additional information as it becomes available.  
Region: Bruce Grey Simcoe
July 8, 2023
42nd Annual Vintage Boat Show
Gravenhurst, ON
"Magic on the Water" is this year's theme at Canada's largest vintage boat show, taking place at the Muskoka Wharf. The free event has lots for the whole family to see and do, including ride-alongs in some of the stunning classic boats on display, a nautical flea market, and a Boats4Sale area, in case you're inspired to buy a vintage boat of your own.
Region: Algonquin Park, Almaguin Highlands, Loring-Restoule, Muskoka and Parry Sound
July 21-23, 2023
Muskoka Boat & Cottage Show
Gravenhurst, ON
This show, running alongside the Muskoka RibFest, offers free fun for the whole family, including more than 100 boats and cottage exhibits, live entertainment and lots of prizes and giveaways all weekend.
Region: Algonquin Park, Almaguin Highlands, Loring-Restoule, Muskoka and Parry Sound
July 22, 2023
Larry Berrio's Free Concert at Lake Wahnapitae
North shore of Lake Wahnapitae, north of Sudbury, ON
All the water is a stage at "Berrio on the Banks," hosted by Sudbury musician Larry Berrio. One of the largest concerts held on water in Canada – and only accessible by boat – this marks the seventh year for the "Berrio on the Sandbanks" event. Access is free, but donations are appreciated and will give you the chance to win a custom Larry Berrio electric guitar.
Region: Northeastern Ontario
AUGUST 2023 BOATING EVENTS
August 4-5, 2023
1000 Islands Poker Run
Kingston, ON 
Experience the thrill of riding in an extreme performance boat at this ride-of-a-lifetime event. More than 80 of these vessels will be docked in the Confederation Basin Marina on Friday afternoon and Saturday morning and you can check them out at all the card stops, or from your own boat. Afterwards, the fun continues with exhibits and a downtown street party. To take part in the Poker Run, call 1-800-354-9145 ext. 252 or email coordinator@pokerrunsamerica.com.
Region: Southeastern Ontario

August 11-27, 2023
Upper Ottawa River Race & Paddle Festival
Pembroke, ON
In partnership with the Water and Dirt Festival, this event features flat water, white-water races, kayaking, fishing and more. Saturday, August 12 is the big race day, with 13km, 4km, and kids races, by canoe, outrigger, prone, and stand up paddling (SUP). You'll find a variety of other activities during this event, such as clinics, demos, vendors, food and live performances from local entertainment. Register before July 5 for early-bird pricing. 
Region: Ottawa Valley
August 11-13, 2023
Orillia Waterfront Festival
Orillia, ON
For family entertainment like cardboard boat races, dock diving dogs and vendors, head to the Port of Orillia during the Waterfront Festival. You might even get a late-season deal on a boat for sale, or find an interested buyer if you're looking to sell. 
Region: Bruce Grey Simcoe
August 19, 2023
Performance Boat Club's Lake Simcoe Event
Orillia, ON
Wrap up the summer season with this Performance Boat Club event that raises money for charities like The Canadian Diabetes Association, The Children's Wish Foundation and Camp Oochigeas. Registration is $675 for the driver and navigator, and $150 for additional crew members.
Region: Bruce Grey Simcoe
August 19-20, 2023
Tug Fest Georgian Bay
Midland, ON
TugFest Georgian Bay is back at the Midland Town Dock again in 2023. Tugfest brings a matchless family experience that features a host of both historical and distinctive workboats and recreational tug-style vessels. There will be a full lineup of marine and family entertainment activities which will include the spectacular tugboat parade of lights on Saturday night, tug parade and demonstration on Sunday.
Make sure you've got your boat licensing and insurance, and then plan your trip with our guide to boating in Ontario by region. If you don't own a boat, here are some ways you can still enjoy the boating lifestyle.