3 Great Walleye Destinations
Karl of Extreme Angler gives his tried and tested recommendations for 3 must do walleye lakes in Ontario.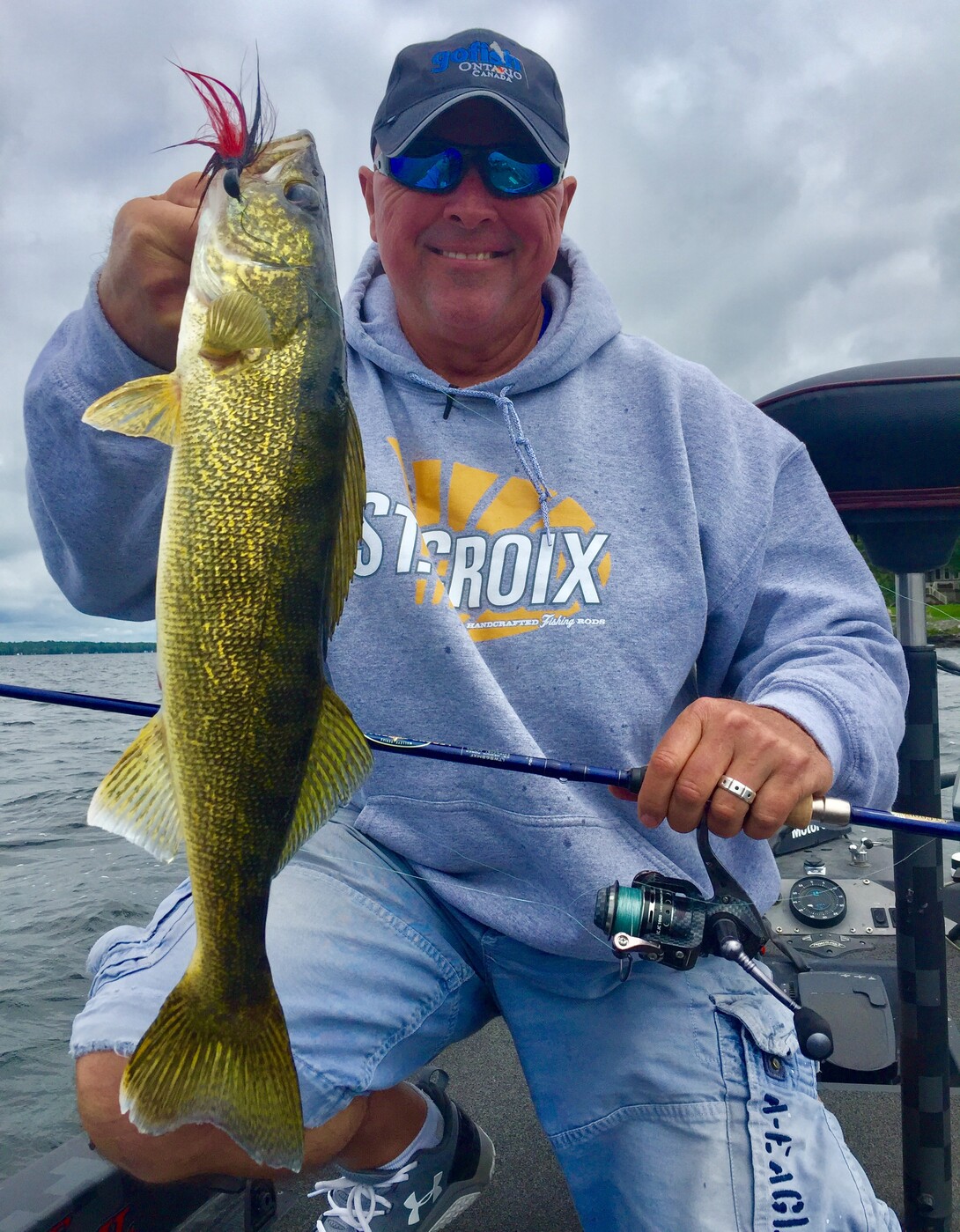 What's the most popular fish species in Ontario?
It's no secret that bass rule across North America, being the most sought-after game fish in North America. Crappie? Yes, they may be smaller in size, but their popularity is number two on that same list, especially across the United States. But across Ontario`s north country, the white-spotted tail walleye is a huge draw for visitors and anglers across the globe.
There is something almost magical about the walleye that anglers are drawn to. Regardless of the fact they can be one of the most stubborn of all critters with fins, the sheer enjoyment of catching them and experiencing a classic Ontario shore lunch of freshly caught walleye ranks right near the top in popularity if you ask any fishing lodge operator across our province.
With so many lakes, lodges, and locations that feature walleye, and the endless opportunities that exist across our northern province, it would not be fair to say the following locations are the "best" ones, rather these are three examples from my own experiences from our trips to some of the locations we have visited over the years shooting our series. Locations that offered not only excellent walleye fishing but offered the "entire package" to visiting guests in terms of the overall experience that our unique province has to offer. Trips that left lasting impressions in my mind.
Here are three locations where you may catch the same experiences that we did with Extreme Angler.
1. Lac Seul – Sunset Country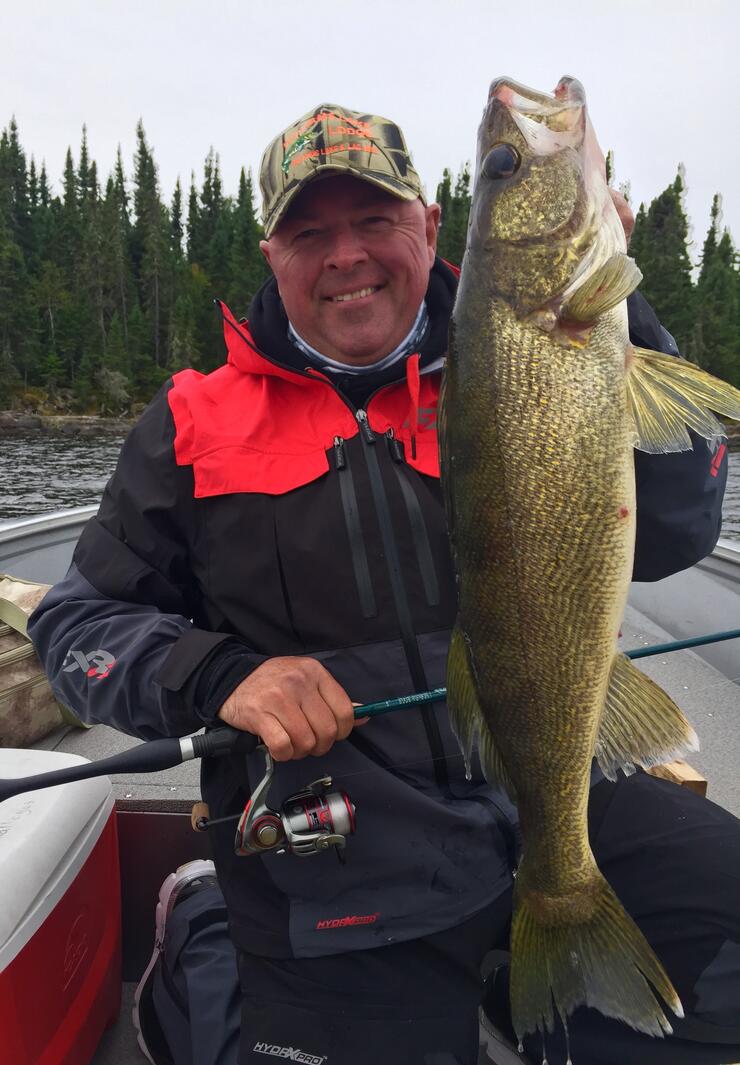 Lac Seul is a large, crescent-shaped reservoir in Kenora District, Northwestern Ontario. It's approximately 241 km (150 mi) long. It has a maximum (regulated) depth of 47.2 m, with a surface elevation of 357 m above sea level. Lac Seul means "Lake Alone," a literal translation of its present French name. This reservoir is world-renowned for having big fish: it's home to huge muskie, northern pike, smallmouth bass, and of course world-class walleye in terms of overall numbers and quality.
Our very first trip to Lac Seul was in late September, and we were met with cooler than normal weather conditions, rain and wind, but isn't that what walleyes really like? According to local guides and experts on Lac Seul, walleye fishing is simply unreal during earth parts of summer and into the hot summer months when the fish are deeper but schooled up like cordwood. Our visit to Lac Seul included visiting with the great folks at Williams Lake Lodge, an amazing lodge operated like a well-oiled machine.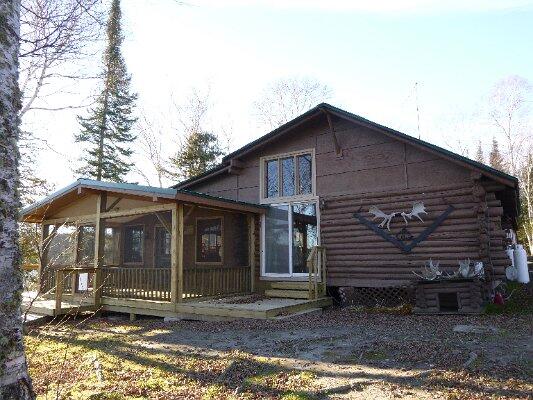 We're talking everything from the pristine wilderness location to the cabins, lodge setting, boat docks, and amazing professional fresh minnow supply with multiple tanks at the docking station, run on multiple aeration tanks with ice to provide their guests with the liveliest minnows a walleye could ever wish for: it really was that impressive.
The owners of the lodge set us up with a local guide who really knew his stuff and made our job of shooting a show on Lac Seul as easy as pie. Brian scouted some locations prior to our arrival, and our first and only stop on the very first morning of our trip was like finding the pot of gold under the rainbow. Brian and I set up the camera crew in another boat to catch all the action firsthand and no sooner did we position our boat off a rocky drop-off ranging from 15 to 27-plus feet did we begin the onslaught of catching walleye after walleye after walleye. No kidding whatsoever, this place was insane with walleye. Fish in the 17- to 25-inch class were the mainstay, with a few smaller ones for good measure, and of course, we lost some sheer pigs at boat side before they could be netted and released.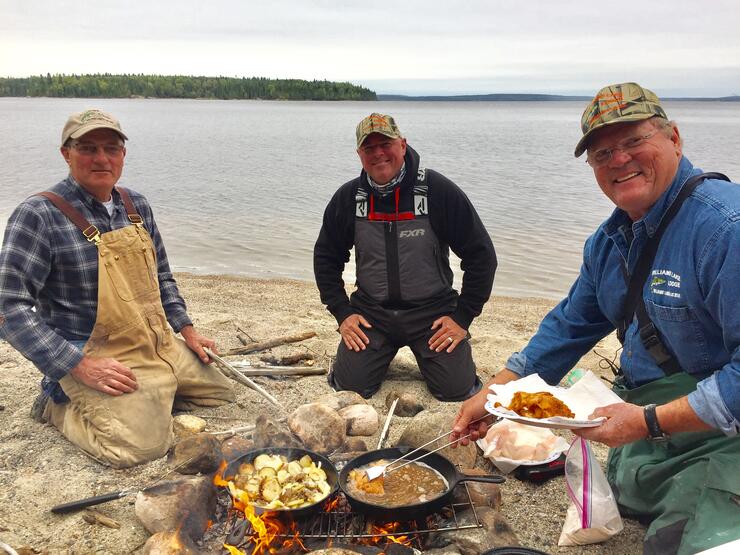 And it was so easy to fish for them. A simple ball head jig in the 1/4 to 3/8 size with a live minnow tied directly to your main line (8-pound test braid with fluorocarbon leader or straight fluorocarbon), and of course a super sensitive St. Croix spinning rod in the 6'6" to 7-foot range in medium power, is all we used. That's it. No specialized equipment or rigs, just a trusty fish finder to help us locate the bottom structure, depth, and of course fish symbols showing us just how many walleyes were positioned below our boat.
Lac Seul is world-class because the lodge operators request to release bigger fish and anglers respect the fishery by practicing catch and release of all larger walleye, ensuring this walleye fishery remains world-class for generations to come.  We did in fact keep some smaller walleyes for that classical shore lunch on a deserted beach with not another soul in sight; it truly was an amazing experience that I can honestly say you will have too if you visit Lac Seul.
2. Dog Lake - Algoma Country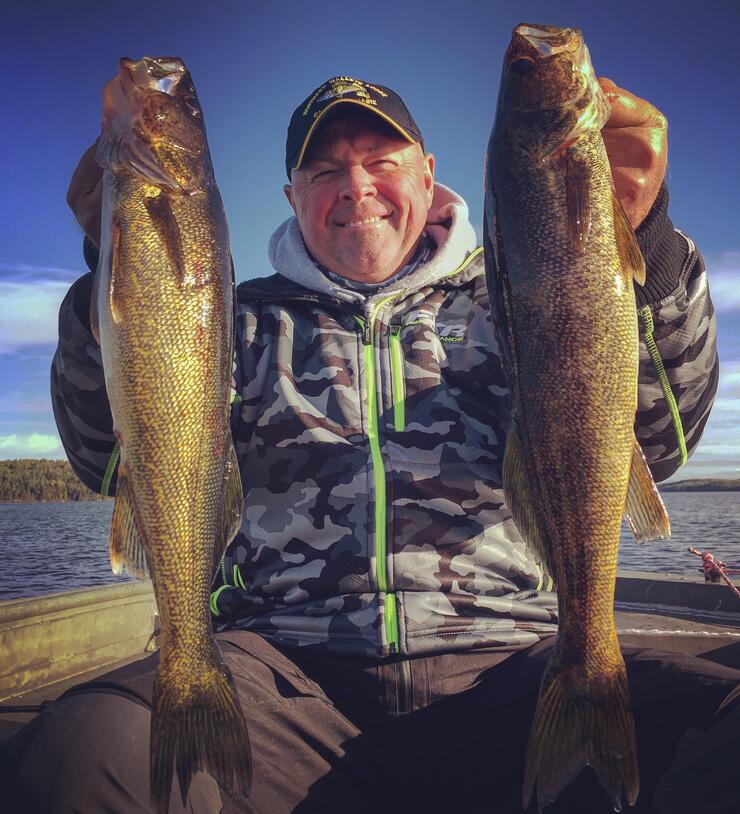 The next location would have to be in Algoma Country located on Dog Lake, which is west of Missinabie Provincial Park and north of Chapleau, Hawk Junction, and Wawa in beautiful Northern Ontario. Dog Lake offers world-class fishing for walleye, northern pike, smallmouth bass, lake trout, perch, and whitefish, with streams and portage lakes that have brook trout.
Dog Lake's claim to fame is the fantastic population of walleye. It's very remote and receives very little walleye fishing pressure. It's fed by the Lochalsh River and the Dog River and is the headwaters for the Michipicoten River. Walleye are plentiful in the 1- to 3-pound range, with bigger walleye in the 30-inch range being caught. The weedy bays have northern pike of every size, including gators in the 20-pound range. Lake trout are common and reach monster sizes as well as good eating sizes. Perch are also plentiful and have been referred to as jumbo perch because they can reach the size of small walleyes. There are portage lakes and streams in the area with brook trout. Fishing for whitefish in the spring before the May Fly hatch is the best non-stop action imaginable. Dog Lake also has blue walleye, which are rare in other lakes.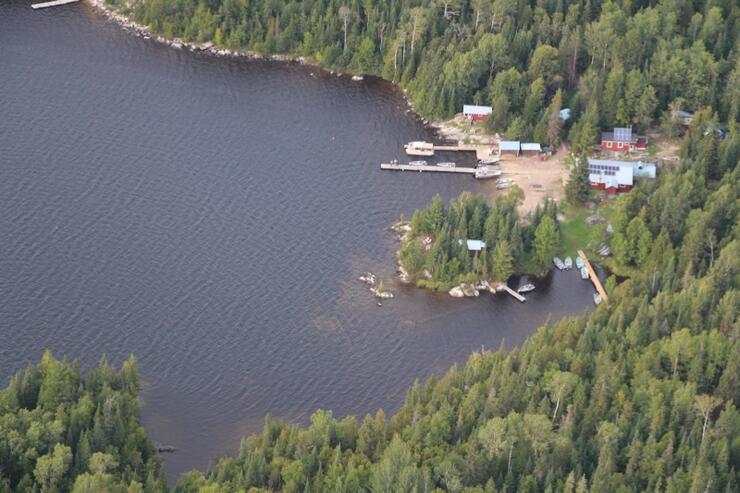 Our trip to Dog Lake was again in late September, and we were met yet again by a severe cold front with air temperatures in the mid-40s. But on the morning, we shot our show, Mother Nature threw us a bone, and the lake was calm as glass with no winds whatsoever and clear bluebird skies.
What could have been great excuses not to catch walleye turned out in fact to be the exact opposite. We filmed our show with Warren Thibodeau, who owns and operates the very popular Northern Walleye Lodge on Dog Lake (the same place we stayed during our trip), and fished out of a custom-made pontoon/house boat that was simply awesome in terms of overall space to store all our gear, and spacious enough for more than a few guests.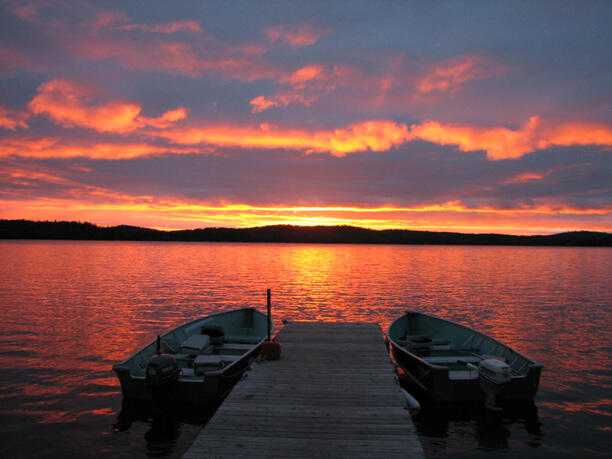 Warren rarely uses a fish finder or sonar unit, as he knows the lake like the back of his hand, but on this morning, due to the drastic changes in weather, he decided to bring aboard a small sonar unit just to assist us with boat positioning directly above the deep edges and drop-offs on the many mid-lake shoals and reefs that are walleye magnets on Dog Lake.
It didn't take us long to venture out from the lodge to the first mid-lake shoal, and we were slowly bouncing ball head jigs in pink and chartreuse tones with night crawlers along the bottom of the shoal edges within 20 minutes of leaving the boat dock.
Warren anchored our floating platform in approximately 24 feet of water, and we fished the shallower and deeper edges by making short casts and making sure our jigs hit bottom before slowly jigging our baits back to the boat.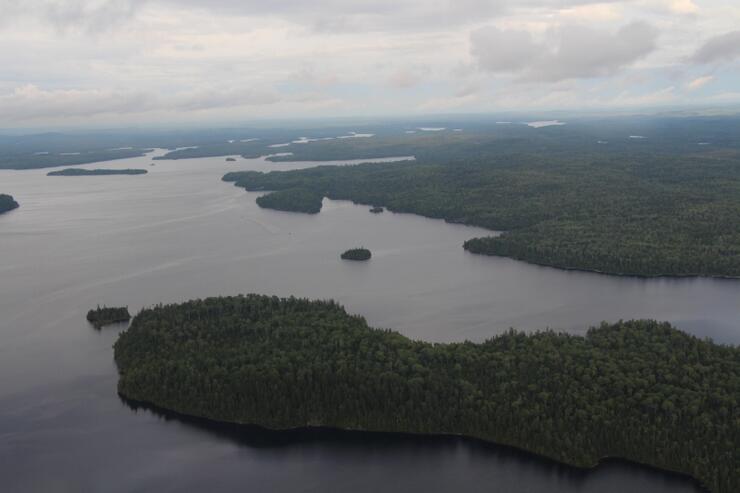 It didn't take long before Warren signalled the familiar "fish on" and walleye number one, in the 16-inch class, was brought aboard. We didn't plan on having a shore lunch, so we released all but two walleyes that morning in the 17-inch class which we harvested and enjoyed that evening back at our cabin on the barbeque. Simply delicious in butter with onions, potatoes, and bacon wrapped in foil. You get the point.
Warren and I continued fishing on the same shoal for a few more hours and caught our share of walleyes in the 13- to 18-inch class with regularity and a few big smallmouth bass for added enjoyment. I was very impressed with the numbers and overall quality of the walleyes of Dog Lake, and could only imagine how many walleye we might have caught had we visited additional shoals and reefs. But we didn't have to on this cold September morning, we caught and released more than enough to shoot a great show.
Was I impressed with Dog Lake and the walleye fishing from one single visit? You bet I was, and I cannot wait to return for some of the amazing smallmouth bass fishing he was raving about.
3. Balsam Lake – Central Ontario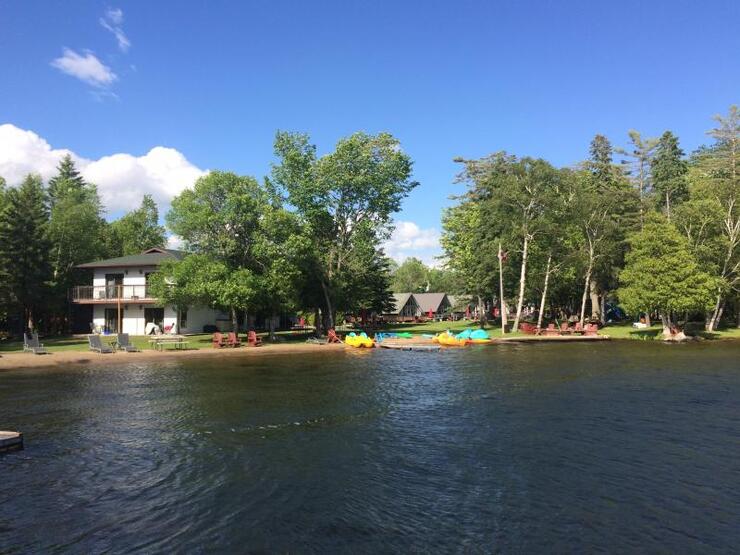 And third on this list would have to be Balsam Lake, a lake in the City of Kawartha Lakes in Central Ontario. It is in the Great Lakes Basin, is one of the lakes of the Kawartha Lakes, and is at the summit of the Trent–Severn Waterway.
Balsam Lake is 16 km (9.9 mi) long and averages 3 km (1.9 mi) wide, though its actual width varies due to the many large bays that carve its shoreline; the total area is 48 square km (19 sq. mi) and the watershed area is 115 square km (44 sq. mi). The primary inflows are the Gull River at the north and the Staples River at the southwest. The lake is the highest point of the Trent–Severn Waterway at 256.3 metres (841 ft); from here, the waterway descends to Georgian Bay in the northwest, and to Lake Ontario in the southeast. It is the highest point to which a vessel can be navigated from sea level in the Great Lakes-Saint Lawrence River drainage basin.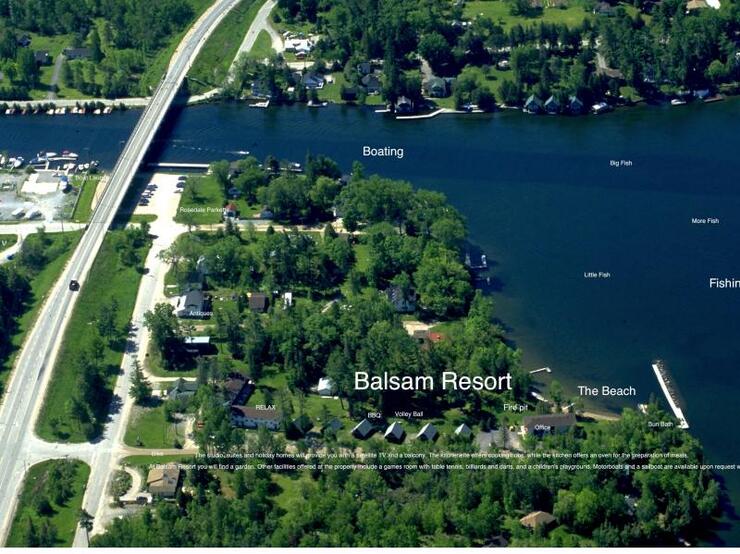 The main outflow, at the east, is the Rosedale River and Trent Canal leading to Cameron Lake. The village of Coboconk is located on the north side of the lake. Of all the lakes on the Trent-Severn Waterway, Balsam Lake is a favourite of mine due to the sheer numbers and quality of walleye swimming in its watershed. Rarely have I made a trip to Balsam Lake and not caught my limit of walleye. And on those magical days when everything goes right, I have caught enough walleyes that equal limits for three to four anglers on one outing!
A while back, the Ministry of Natural Resources decided to implement a program to assist the walleye fishery on Balsam Lake, to help restore the quality of fishing from years past by regulating slot sizes and creel limits per angler. This has had an amazing effect on this lake in terms of overall numbers of walleye and excellent reproduction of spawning years class, which have resulted in a walleye fishery rivalling those pristine lakes in Ontario`s northern wilderness.
On several trips to this location, we visited with the nice hosts of Balsam Resort, who provided us with accommodations and amenities right on the water, so getting up prior to daylight, jumping in our boat, and heading to one of those special walleye hotspots was as easy as can be.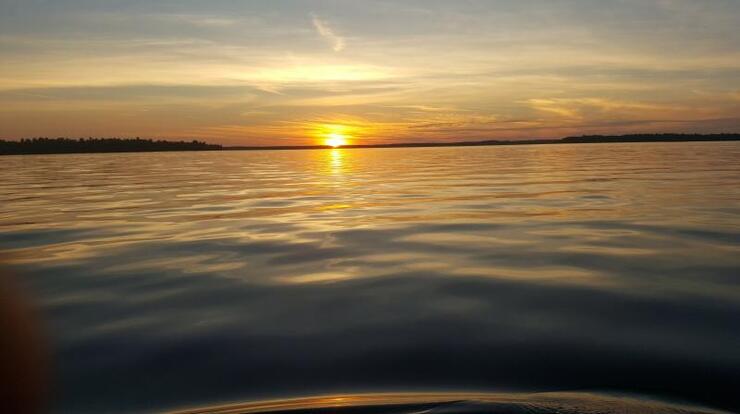 Guest couples and families have been saying nice things about Balsam Resort for a long time—some for as long as three generations! And, although they are always pleased to receive compliments, they really can't take credit for the remarkable natural setting, the gentle sand beach, the clear, clean lake, the tall pines, and some of the most gorgeous sunsets. They do, however, take credit for adding the amenities you see before you, amenities that make it possible to experience and enjoy this natural phenomenon with a high degree of comfort and convenience. 
Personally, we enjoy walleye fishing on Balsam Lake due to the layout of the lake providing multiple bays, long tapering island points, mid-lake shoals and reefs, and littered with beautiful deep weed beds and rock humps that sometimes hold huge numbers of walleye. Catching walleyes on Balsam Lake also offers the visiting angler a host of multiple presentations and artificial lures that catch fish regardless of where you fish on the lake. Everything from soft plastic curly-tailed grubs to vibrating crankbaits, in-line spinners, tube jigs, and jerkbaits catch their fair share of Balsam Lake walleye day in and day out.
The walleye fishing is usually prime in late May to early July, offering good summer fishing during the peak periods of sunrise and sunset. For those who experiment in deeper haunts during the heat of a summer's day, and then again in late September through to October, it can be epic.
Regardless of where you decide to fish for walleyes in Ontario, you can be assured the locations, lodge operators, and walleyes will be greeting you with open arms. Go fish walleyes in Ontario, it's catching now!