Bass Clash on Lake Cecebe
Maijac Cottages and Marine is located on Lake Cecebe in the Almaguin Highlands region of the Parry Sound District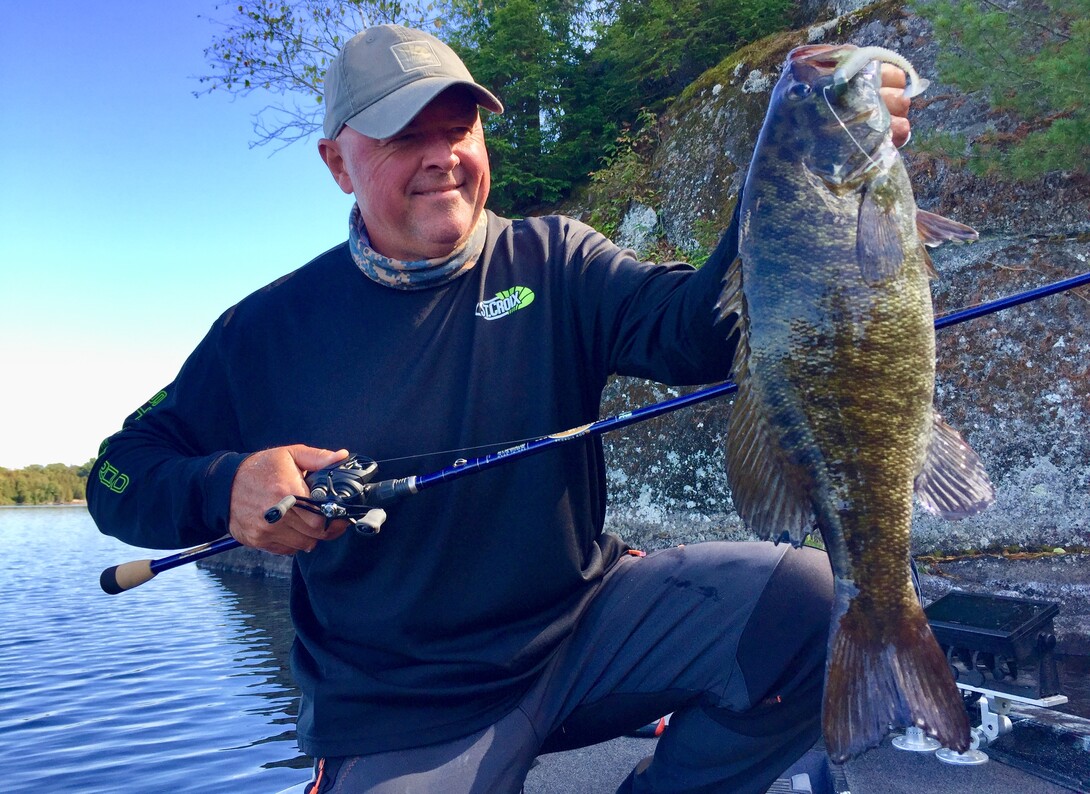 As I've said before: sometimes we can't see the forest for the trees.
Bass anglers have a habit of wanting to go to the furthest of locations to find the pot of gold, where hardly another boat is seen fishing for bass. It doesn't matter if this scenario happens on a lake, a river, a stream, or even at a location that is hundreds of miles away from civilization—bass anglers want to be the first ones to make a cast to "untouched" locations, regardless of where they are fishing.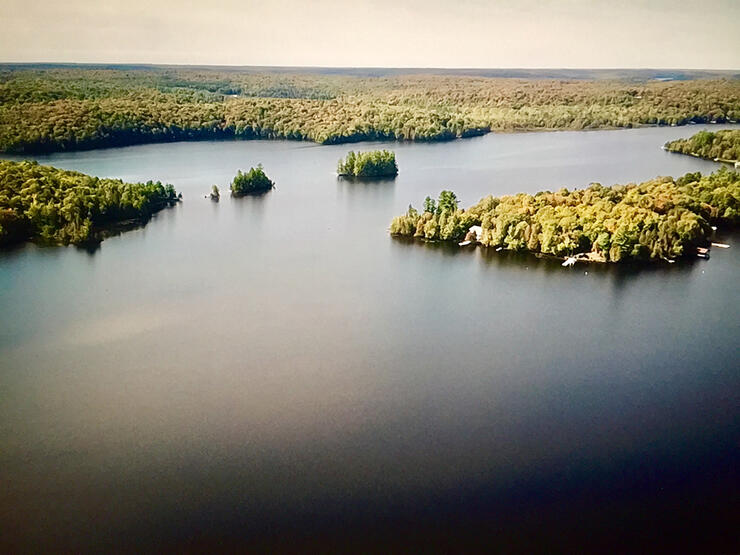 I used to think this way.
Not anymore. Not since I have taken the opportunity to widen my horizons and fish "new" water every year. It doesn't matter if those new locations are a two-hour drive away from my driveway or 20 hour drive, I strive to explore new adventures all the time. It is invigorating, and exciting, and helps me become a better bass fisherman by consistently honing my skill set on finding new spots, figuring out what to use, and how to catch bass on new water. Trust me, this is downright fun!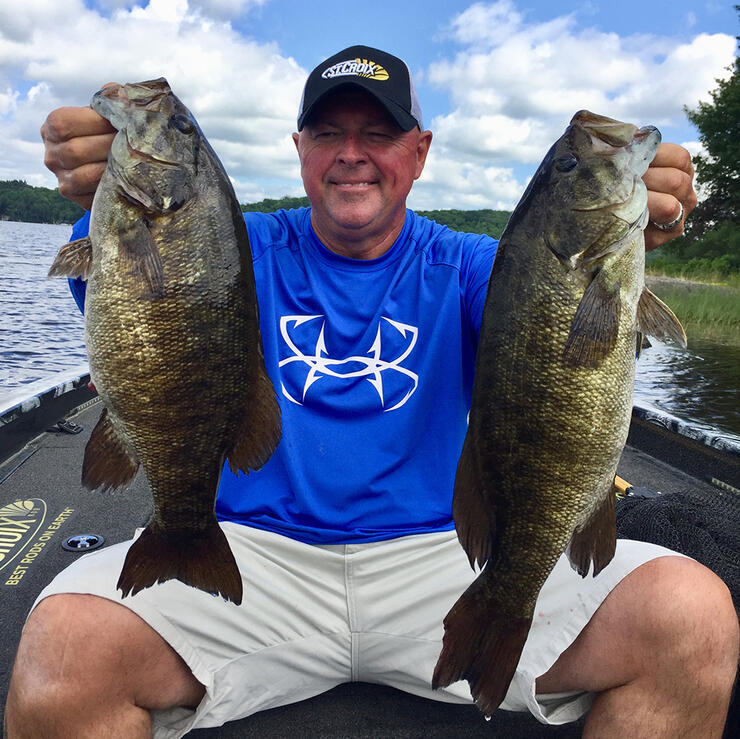 I experienced this exact scenario this past summer fishing a lake I have driven by on countless occasions on my way to "far-off destinations" in search of more and bigger bass. The lake is called Cecebe Lake.
Lake Cecebe is a lake in the Almaguin Highlands region of the Parry Sound District, Ontario, Canada. Lake Cecebe is part of the Magnetawan River waterway. The lake has over 20 miles of shoreline. The village of Burk's Falls is located upstream of Lake Cecebe on the Magnetawan River, and the historic village of Magnetawan, Ontario is located where the river exits Lake Cecebe and flows into Ahmic Lake.
Lake Cecebe has a maximum depth of 19.5 metres (4 feet) and a surface area of 7 km (4.3 miles). The lake is very safe for all types of boats while continuing to monitor wind and weather conditions of course.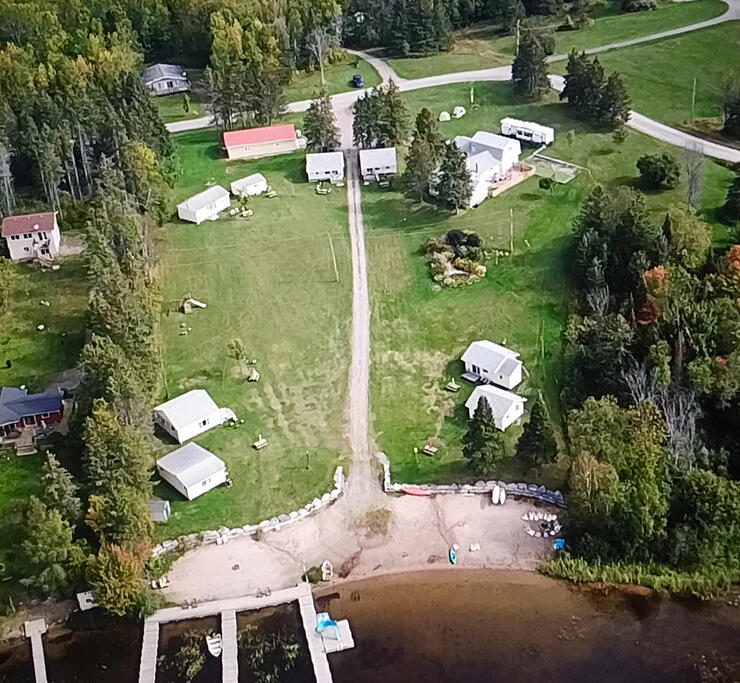 Many islands, bays, and coves block a lot of the wind, so the top water smallmouth opportunities can last all through the day at these calmer locations. Scattered cabbage and milfoil weed beds harbour largemouth, smallmouth, walleye, and northern pike. Many of the back bays have submerged wood, fallen trees, and lily pads as well.
Since I was planning the lake for a few days, we decided to hook up with a lodge operator for our overnight trips and partnered up with Maijac Cottages and Marine located on Lake Cecebe. Maijac Cottages was a perfect choice for us.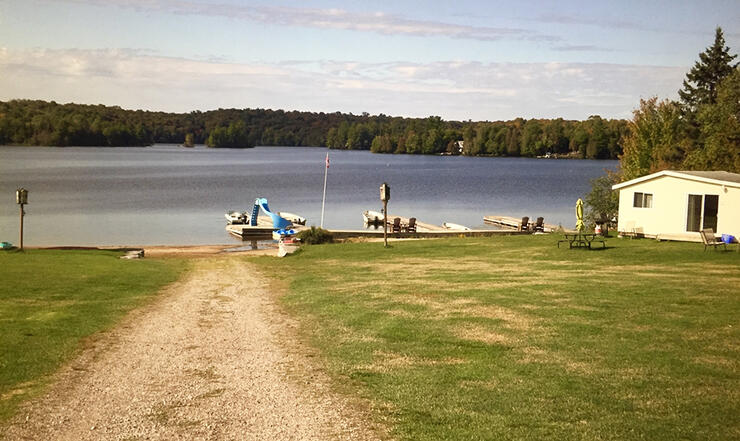 They offer a nice selection of cottages, from couple-friendly bachelor-style units to cottages that can sleep as many as six to eight people.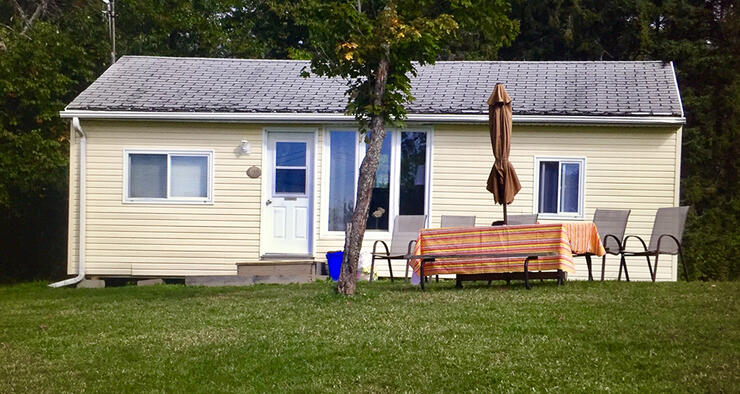 All of the cottages have fully equipped kitchens including full-size fridges and stoves, all dishes, cooking utensils, coffee makers, and microwaves, as well as a three-piece bathroom, electric heat, upgraded bed, and lines. All water is supplied by a drilled well and is fresh for drinking. They also provide outdoor chairs, picnic tables, umbrellas, and gas barbecues. Just like being at home, perfect for us. And after a fun day of bass fishing, we took full advantage of the safe, sandy beach and went for a relaxing evening swim while watching the wonderful sunsets.
Good times all around in Ontario's northland, and only a couple hours from home.
Since this lake harbours both largemouth and smallmouth bass, I rigged several rods with a variety of baits and presentations to take advantage of the opportunities available, including topwater baits, soft minnow baits, tube jigs, and creature baits for the largemouth that inhabit the heavy weed and submerged wood on Lake Cecebe. My mornings were as exciting as it gets, with countless numbers of spunky smallmouth bass in the 2- to 3-plus-pound range found on just about every rock point or calm back bay I fished with top water baits.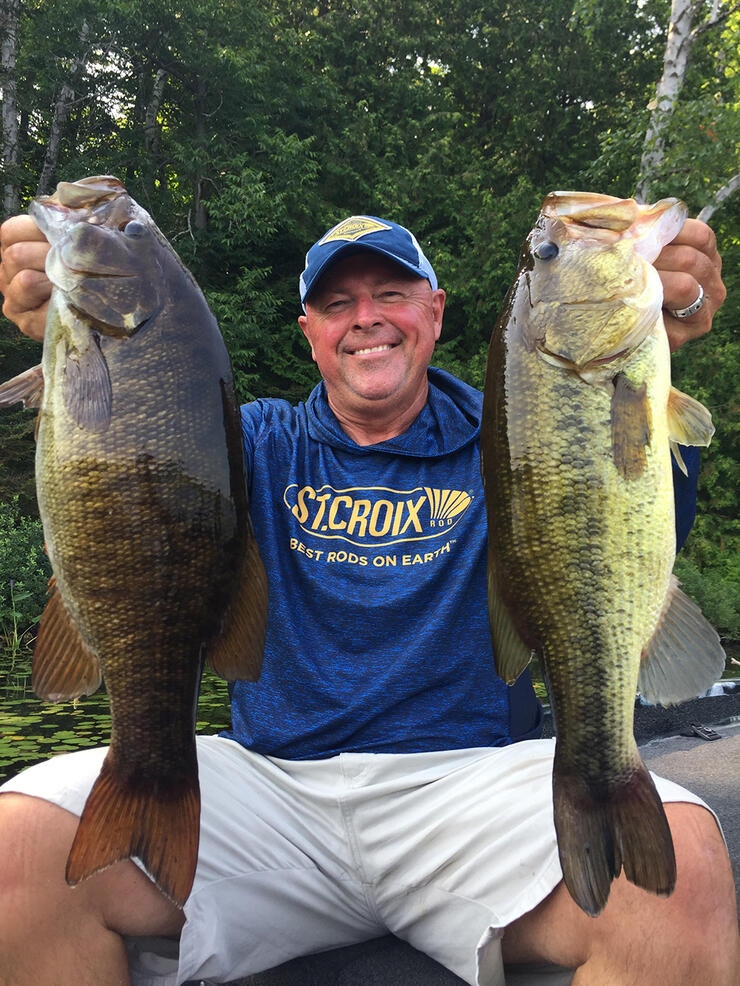 Once the sun got up and pushed the bigger largemouth into the heavy stuff (weed beds, lily pads, and submerged wood), I would pick up a casting rod with heavier line and a creature bait, and begin fishing every nook and cranny on the lake's shorelines with an abundance of largemouth in the high 2- to 4-pound class. The mere fact I was fishing a lake I have never fished before was half the fun.
This was exactly the scenario I was looking for, and I found it on Lake Cecebe.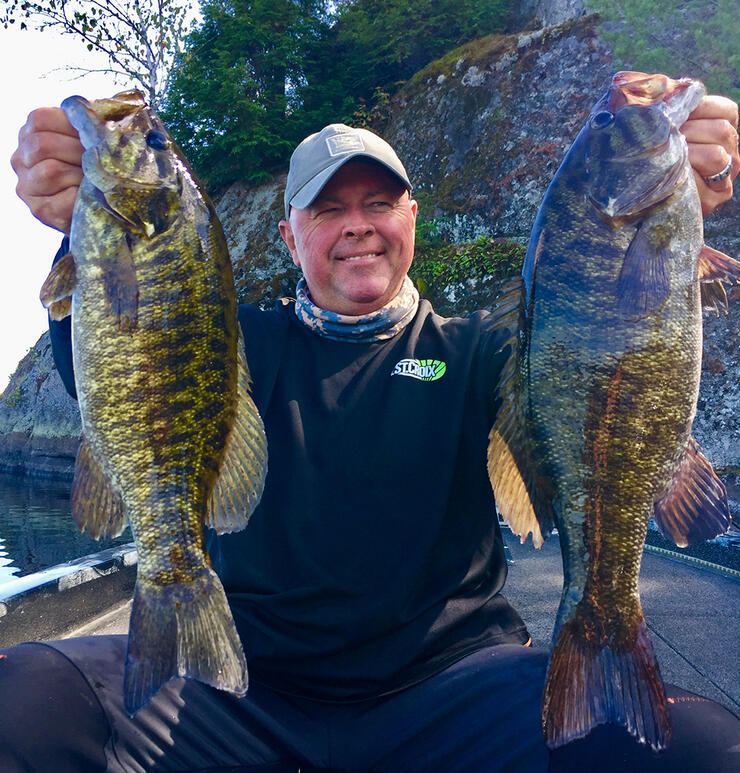 Combined with the excellent accommodations of Maijac Cottages, the easy docking system, the proximity to some of the lake's best spots for bass, and the overall serenity of the location made for one heck of a good time. Sometimes the best spots are the ones you are driving past. Take a moment to see the trees for the forest this year and explore all that Lake Cecebe and Maijac Cottages have to offer. I am certain you will come away with the same relaxed, gratifying feeling I experienced on my trip. Not to mention a bunch of chunky bass to deposit in your memory bank.
Contact Information
Maijac Cottages & marine
184 Chapman Drive,
Burk's Falls, ON, Canada
Tel: 416-451-1312
www.maijaccottage.com