5 Suggested Big Water Ontario Fishing Locations to Conquer
Fish'n Canada's Angelo Viola and Pete Bowman show you where to go big water fishing in Ontario.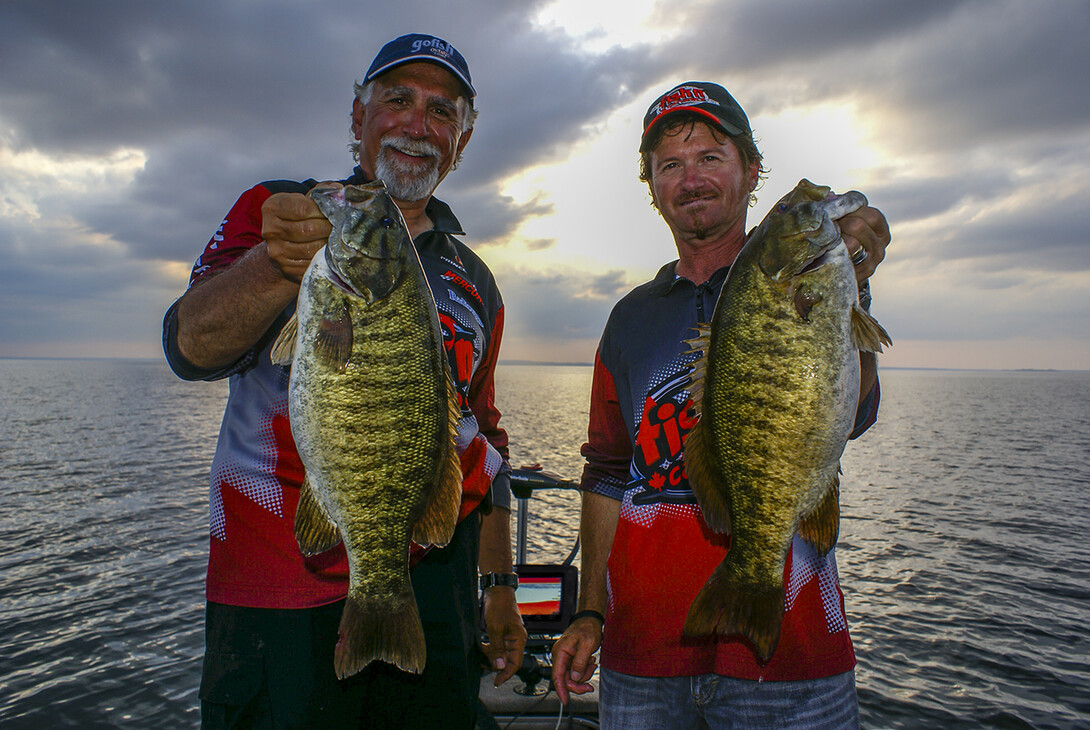 Big water equals big fish… or at least it always has the potential. This list consists of lakes that Ang and Pete have experienced and will continue to do so until they must throw out the proverbial "it's all over but the crying" anchor. Gas up the rig, pack a full lunch, turn on that fishfinder/GPS combo, and cover some water. (Note: as with all big water fishing, watch the weather and only go on the days that are safe).
Lake Temiskaming
At over 100 km long, Temiskaming is a long and lean walleye-producing machine. The name Temiskaming is from the Algonquin Temikami or Temikaming, meaning "deep waters," and deep it is. In one area, the lake has been sounded at 709 feet deep (you better extend your downrigger cables... ha!). There are great boat launches and accommodations at Temiskaming Shores at the north end, the town of Haileybury partly down the lake, and Old Mission Resort in the narrows at the south end. Trolling crankbaits or spinners and drifting live bait are your two best walleye fishing options.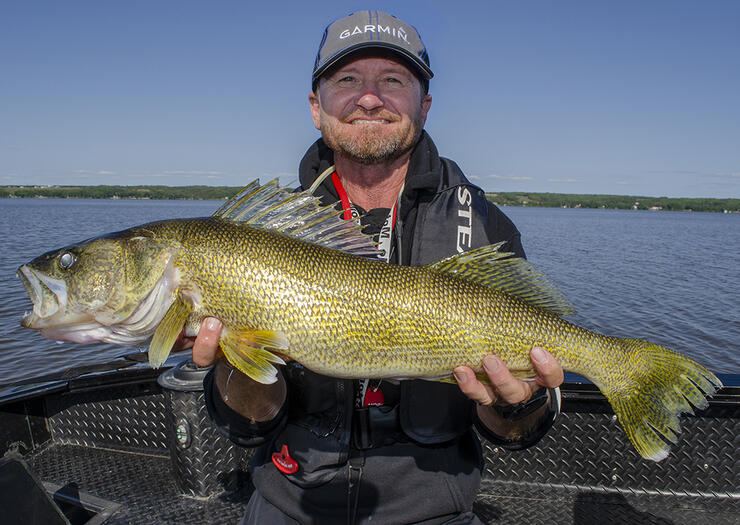 Lake St Francis
Franny, as it's often referred to, is a lake created by damming along the St Lawrence River. It is well known for its Walleye, Muskie, Bass, and Yellow Perch fishing. Extending from the dam near Cornwall, it flows east to the spillway at Valleyfield, Quebec. There's a moderately strong west-to-east current here (very fishable though), and knowing how to fish the current will aid you greatly. Ang and Pete rank this water "very high" on the scale for trophy-sized fish! They've caught 6-lb+ Smallmouth & Largemouth, a couple of 50-ish-pound Muskie and countless big Walleye (while fishing Smallmouth of all things!). Franny is big-fish country.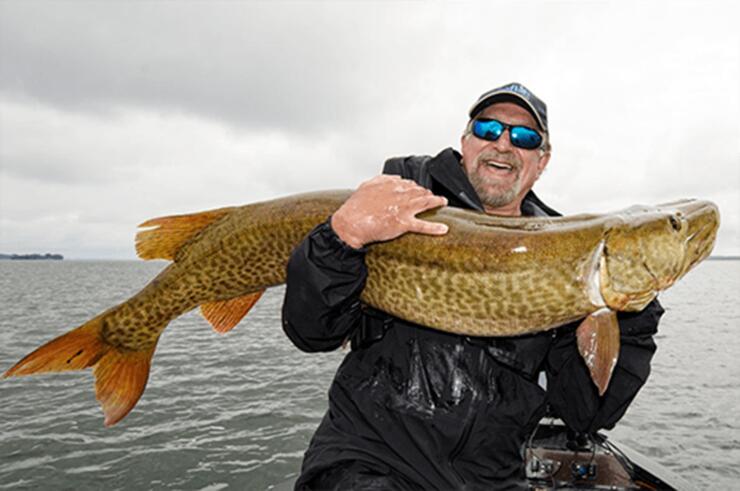 Lake Ontario
If trolling open water is your game, then this is your lake. There is still a healthy Chinook Salmon fishery here as well as a strong Rainbow, Brown, and Lake Trout population. Move towards the eastern basin and you can add Walleye, Pike, and Smallmouth Bass into that mix. Access is very easy from ports like Kingston, Bath, Brighton, Cobourg, Port Hope, Bowmanville, Whitby, Pickering, Scarborough, Toronto, Port Credit, Hamilton, Grimsby, and St. Catharines.
Lake Superior
Want a lake that pretty much has it all, is gigantic, and is still underrated in the fishing world? Superior is the one! The cold water here gives fish an almost fountain of youth life in Superior. Want a fantastic species list? How do Walleye, Smallmouth Bass, Musky, Northern Pike, Sauger, Atlantic Salmon, Chinook Salmon, Coho Salmon, Pink Salmon, Lake Trout, Rainbow Trout, Brown Trout, Brook Trout, Crappie, Yellow and White Perch, Splake, Cisco, Lake Whitefish, Carp, and "finally" Freshwater Drum sound to you?? From the city of Sault Ste. Marie, to all the way north and west past Thunder Bay, Lake Superior is a massive and extensive all-around fishery.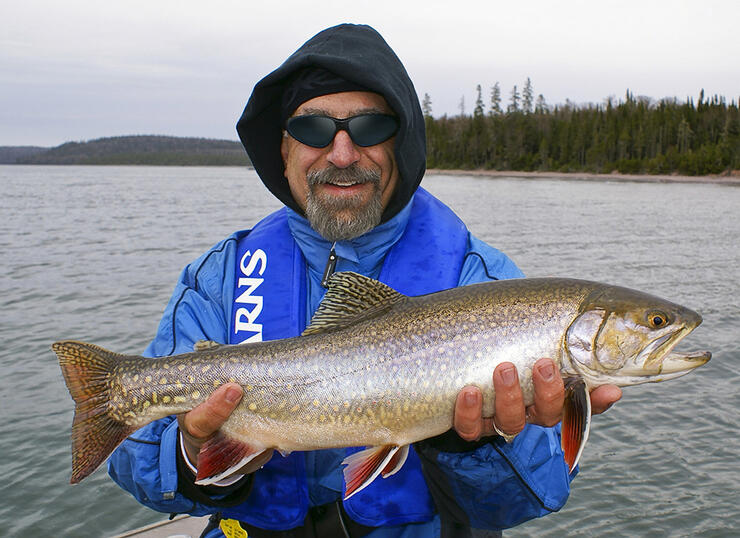 Lake Of The Woods
If Superior is what we class as "underrated," then LOTW is "highly rated" in the fishing world. Lake Of The Woods is likely the most productive all-around fishing lake in all of Canada! How's that for a statement?? Muskie, Northern Pike, Walleye, Small and Large Mouth Bass, Lake Trout, Whitefish, Perch, Sauger, and Crappie make up this impressive gamefish species list. What's even more impressive is the number of lodges, accommodations, restaurants etc. around this seemingly endless body of water. Fishing tourism is a way of life on "Woods," and tourism is still booming in this part of the world. With so much fishable shoreline, as well as countless pieces of "perfect" underwater fishing structure, Lake Of The Woods is an angler's dream come true!