Ghost River Lodges
Experience remote wilderness fishing without flying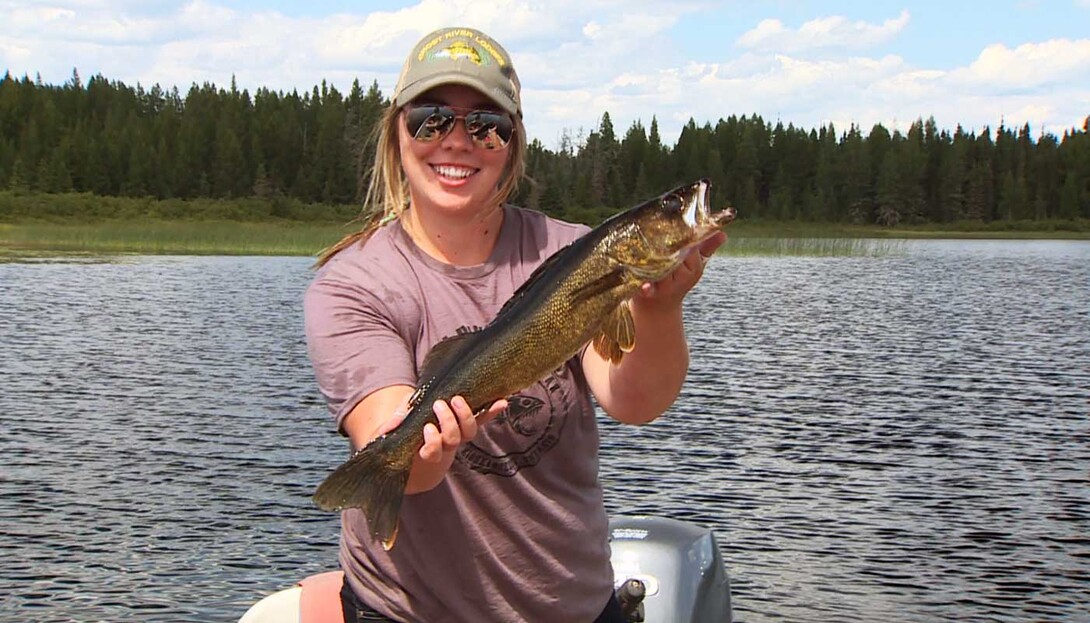 The majority of Canadian lodges are either drive-in or fly-in. That's where Ghost River Lodges is unique from the get-go—it's a boat-in lodge! Their slogan sums it up: "Remoteness without flying."
The boat-in experience is half of the fun. There is a quick portage to another boat located at Windigo Falls. Like some relic from the Canada of yesteryear, an antique (yet perfectly maintained) tractor hauls your gear down the boat on Marchington Lake as you enjoy a short walk. Marchington Lake receives fresh water from six rivers and is surrounded by 14 other lakes, which you have access to by river or portage.
If walleyes are your thing, Ghost River is the place! Thanks to conservation efforts that began in 1985, the walleye fishery has grown into one of the best on the North American continent. We caught more walleyes than I could count, and the average size was really impressive! And if hunting is your thing, Ghost River also offers moose hunts. From what I could see, there's no shortage of animals, either. As the soft golden light of the setting sun signaled the end of another great day, we caught sight of no fewer than FOUR moose amidst the native wild rice. There's really no substitute for observing these impressive creatures in their natural habitat. It's a scene I won't soon forget.
The Kartinen family has been running Ghost River Lodge for 40 years, with three generations handling the day-to-day operations. We were able to spend the day fishing with owner Darrell and his daughter, Chelsea. She is the head guide at Ghost River, which was quite evident by her ability to out-fish Darrell and me three-to-one! Chelsea put on a clinic, slow-dragging a "macho salmon" coloured (aka pink) jig and minnow.
After a little ego bruising, we headed to Twin Falls where we portaged up to Singapore Lake (one of the many portage lakes available at Ghost River). The fishing below the Sturgeon Falls in Singapore was nearly a non-stop cast and catch for walleyes! I alternated between a Rapala Jigging Rap and VMC Moon Eye with a boot tail plastic, pop jigging both in the fast current. We did end up keeping a couple for shore lunch back at Twin Falls. Chelsea added some walleye fins to the mix, which tasted great! She credits Gary Roach (aka "Mr. Walleye") for that. He is a regular at Ghost River, which should tell you just how good the fishery is!
One thing not to be missed is boating through "The Tunnel." It reminded me of a ride you take at Disneyland. The tunnel was carved out to keep the waters connected when the railroad was built.
You can choose between a Housekeeping or Modified American Plan. Our cabin was very spacious, and the lakeside cabins have amazing views steps away from the water. There are two main locations on the lake, Ghost River Lodge and Sturgeon River Lodge. We met guests at each, which have been returning for years and years.
For more information