Ontario Bear Hunting Trips
World-class bear hunting and fishing in Northern Ontario's unspoiled wilderness will create lasting memories.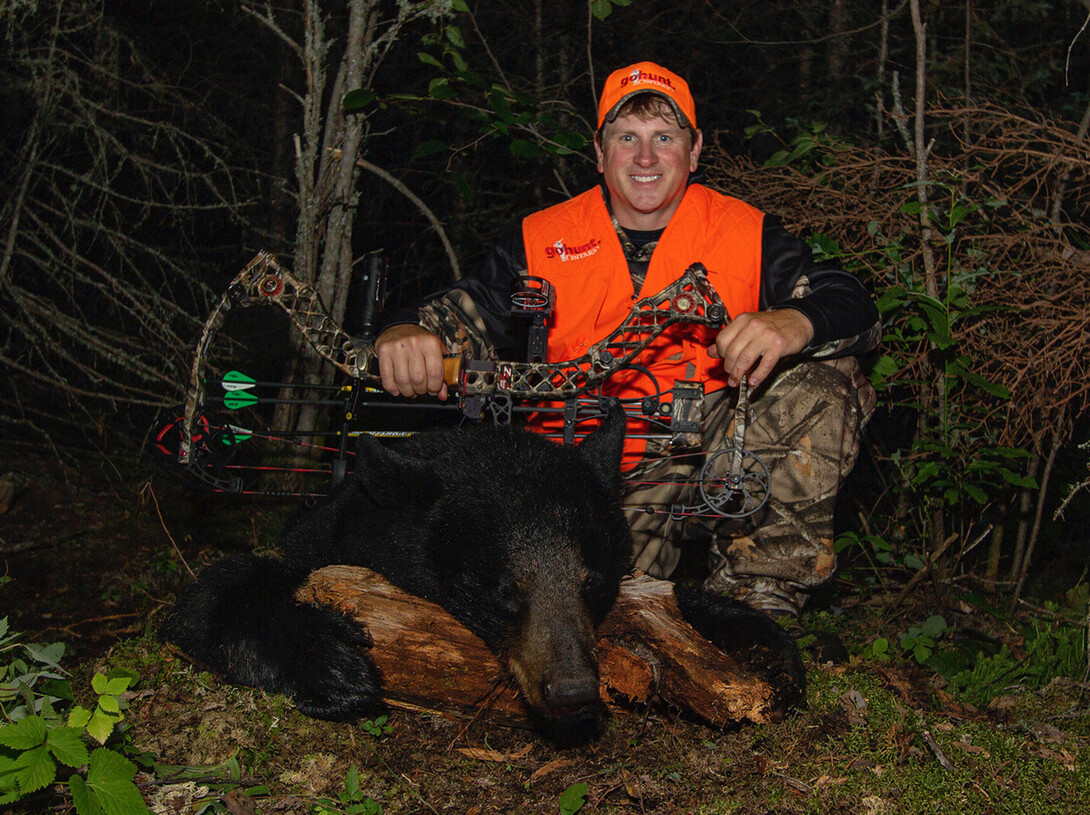 If spring or fall hunting adventures are in your DNA, you may seriously want to consider a trophy bear along with fantastic multi-species fishing all wrapped into one trip. These resorts and lodges offer world-class bear hunting and fishing packages, all while experiencing Northern Ontario's unspoiled beauty that is sure to be etched in your soul. For me, it was all about fantastic bear hunting with my vertical bow on these trips—and the fishing just made it that much better.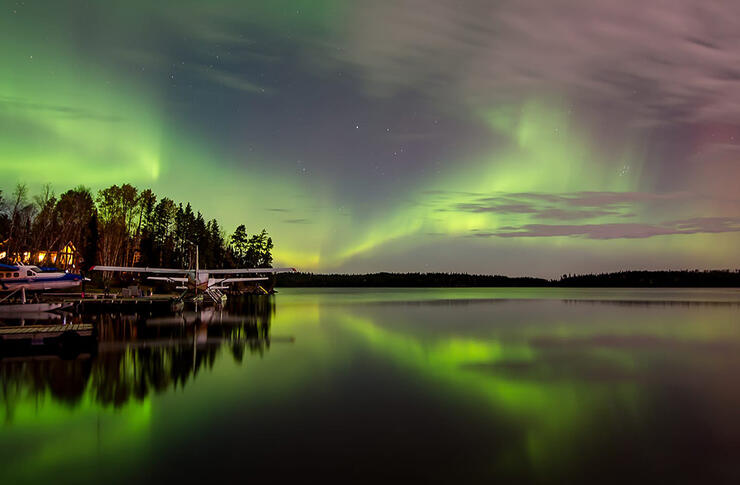 Brace Lake Outfitters is located in Northern Ontario on the Albany watershed. A quick 50-mile flight from Nakina, Ontario, gets you to Brace Lake's pristine beauty and endless adventures. The road ends here, but it's also home to some of Ontario's best hunting and fishing.
 
I stepped off the plane and was met by Kyle and Teri Polesky. The amazing duo works extremely hard to provide fantastic service, ensuring that each guest's vacation is an experience to remember and they work endlessly to ensure the camp is in top condition—no detail is ever overlooked.
The Brace Lake Outfitter cabins are equipped with 24-hour electricity, WiFi, and a full kitchen and bathroom for all the comforts of home—not to mention your private deck overlooking beautiful Brace Lake.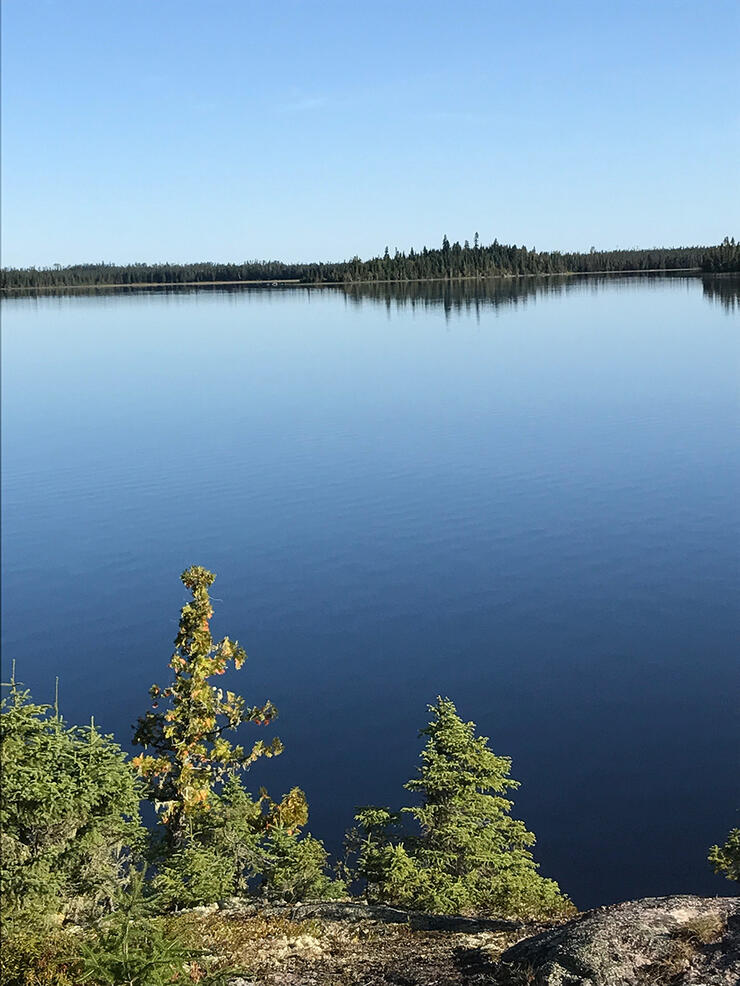 If trophy black bear hunting is what you're looking to pursue, Brace Lake Outfitters is a must. Kyle is an amazingly knowledgeable guide who's sure to get you on a big bear. Brace Lake Outfitters limits the number of bears harvested, ensuring a good population of trophy-class animals. They offer two types of bear hunting packages—fully-guided and semi-guided. Kyle does all the baiting, drops you off, and picks you up from your stand. Most importantly, they give their guests the opportunity for an adrenaline-filled, trip-of-a-lifetime trophy bear hunt.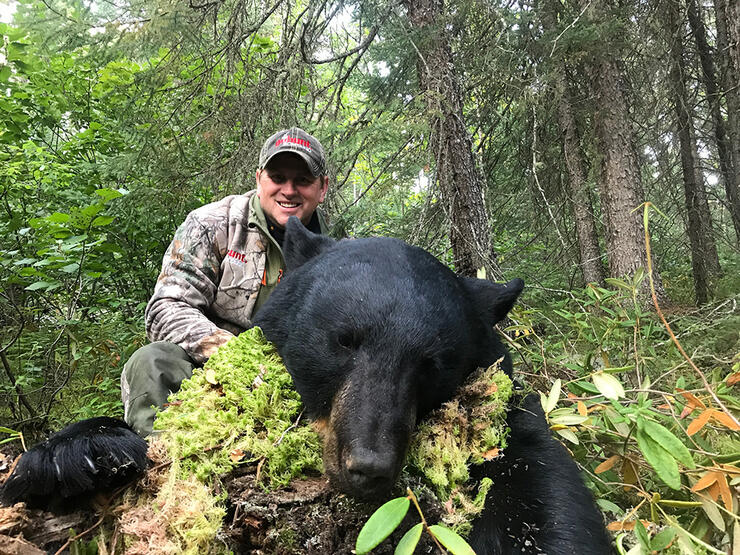 My trip was exactly that and one I will never forget. Kyle made sure I was hunting active bear sites with shooter animals, keeping his baiting in check, knowing the bears were hitting the sites. Like clockwork, we had bears coming in and giving me opportunities. Once I connected on the bear I wanted, Kyle put his expert tracking to work to recover the bear and took care of the animal all the way through to the hide and meat processing.  
When picking your next trophy bear and fishing destination, Brace Lake Outfitters should be on the top of your list. It's definitely on my list of places to revisit!

Getting to Agich's Kaby Kabins is an easy and scenic drive from the U.S. and Canadian border in the heart of the Algoma Region of Ontario. Before a short flight into the lodge, your first stop is White River, Ontario—the birthplace of Winnie The Pooh. White River may be famous for Winnie, but Agich's Kaby Kabins is well known for its excellent black bear hunting.
Stewart and Donna Agich have owned Agich's Kaby Kabins for over 15 years and run the lodge as a family-operated business.
Agich's Kaby Kabins has a main lodge that consists of a beautiful dining area where amazing home-cooked meals are served with first-rate hospitality to go along with the hearty breakfasts and delicious dinners just like your mom used to make! Agich's offers an American or Housekeeping plan with seven guest cabins that all sleep two to eight people with all the comforts of home: 24-hour electricity, full baths, a full kitchen with a cooking stove, and a spacious living area.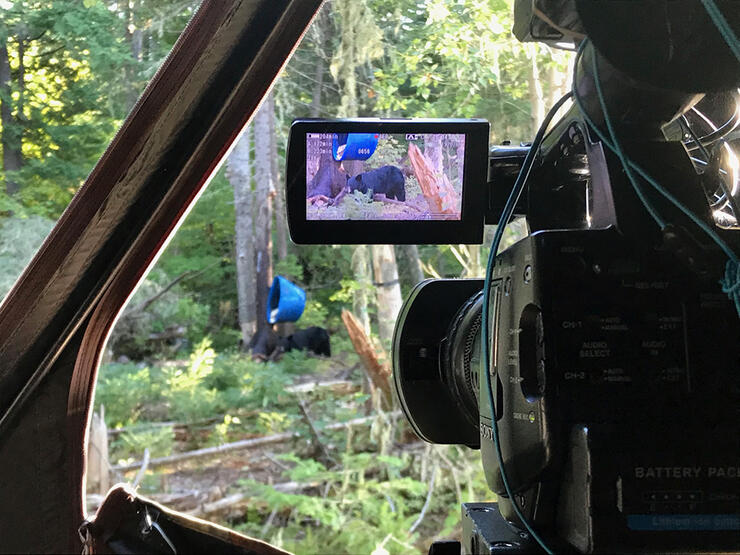 On arrival at the lodge, I reviewed the trail camera photos with our guide to see what bears were in the area when they were visiting the bait sites, and we planned accordingly. The trail cam pictures and video had a big old sow visiting right at last light.
She was so big she waddled.
Typically we wouldn't target a sow, but because she was old and hadn't had cubs in a few years and was chasing every other bear out of the area, they wanted her to be my target on this trip. My pursuit was the queen of the area, and by the trail cam pictures—it was very evident why.
She was as wise as she was old; when we would zig, it always seemed like she zagged. When we were at one bait site, she was visiting a different site. I had my heart set on the big 'ol queen, which is why I passed on bear after bear after bear—four other bears kept us entertained during our hunt.
Tagging a trophy bear is always my goal—but that doesn't make it a reality. She out-smarted me on this trip. There is no doubt in my mind; I'm coming back next year with hopes of closing the deal on this prominent old monarch and catching more of those Kaby-hungry fish!
Experience Ontario Hunting
These destinations offer the most incredible world-class bear hunting and fishing, all while taking in the scenic beauty Northern Ontario has to offer. Experience it once, and you will be hooked and coming back every year!