Shop Local
From artisanal leather bags to gemstone bracelets, ceramics to educational flashcards, North Bay's makers have unique gifts for every occasion.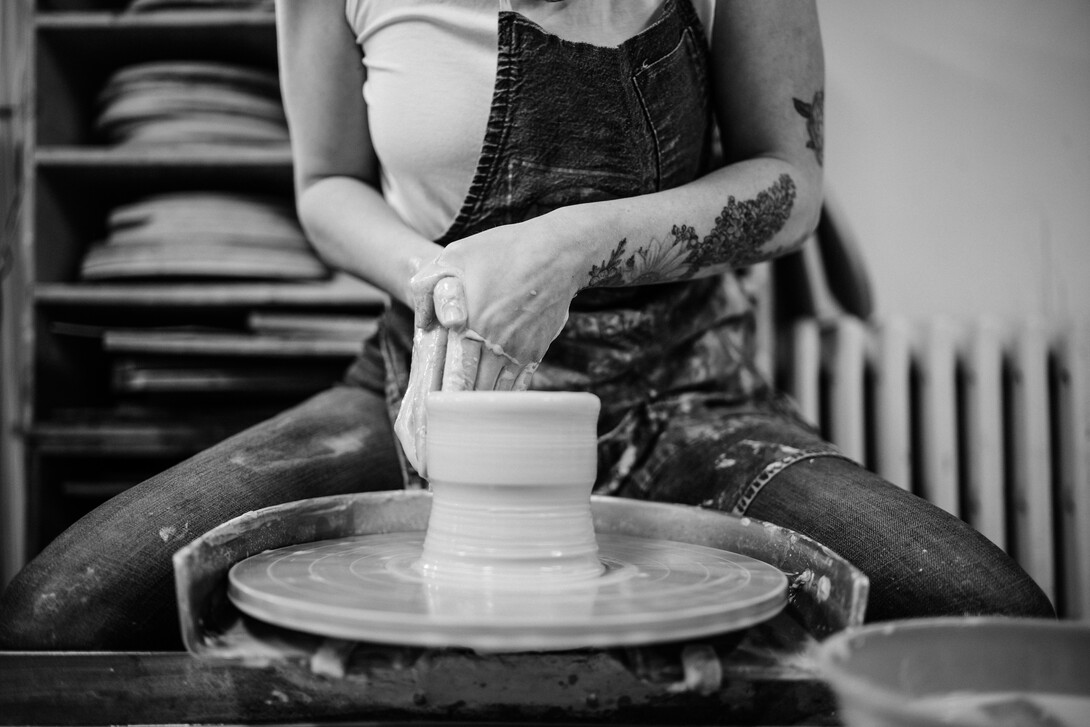 If you're looking for a unique and one-of-a-kind gift for that special someone, you've come to the right place. Whether you're looking to shop for friends and family or even treat yourself, North Bay is home to many talented artisans creating specialty gifts that won't disappoint. Here are just a few local artisans in North Bay you can support today!
For the Fashion Lover
Amy Steele Bags
The award-winning Amy Steele Bags has been around since 2006. This North Bay maker was a finalist in the 2015 and 2017 Independent Handbag Designer Awards, and her Festival Belt Bag won the Cutting Edge Bag award at a gala in New York City. Each bag is made in North Bay, Ontario. This brand has so many great options for his and hers. An essential and long-lasting investment piece for anyone on your gift list. 
You can purchase Amy Steele Bags online or by visiting the FARM (the Fashion and Art Retail Market) at 154 Main Street W. in North Bay. 
How Knotty!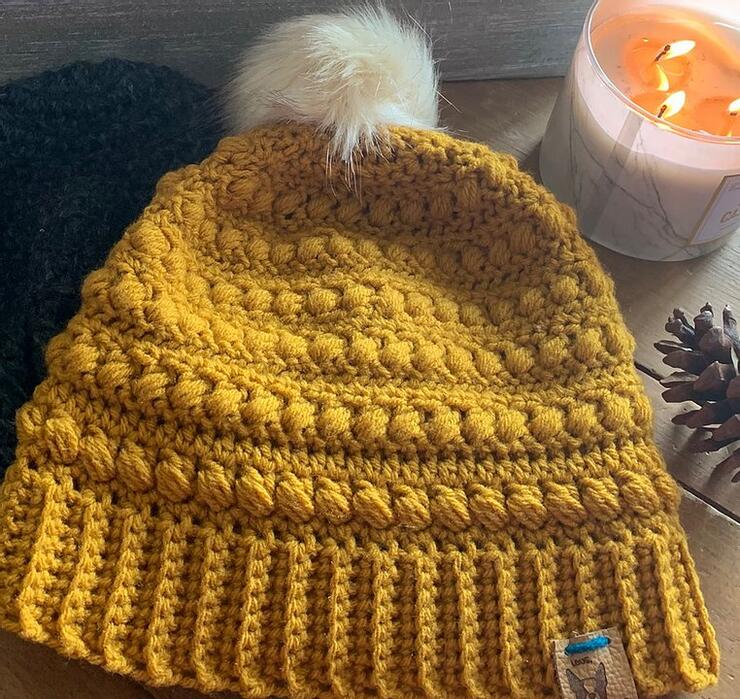 Winter is here and here to stay. Living in Northern Ontario means we need to embrace the colder months and there is no reason you can't do it style with How Knotty! Maker Linds hand crochets beautiful hats and ear warmers in a variety of styles and colours for women, men and children  – there's even a matching family set to ensure everyone looks their best all winter long.
Buy here.
Moon Over Water
With a focus on sustainability as well as comfort, Moon Over Water creates handmade clothing and housewares that will not disappoint. Designer Willow uses sustainably-grown fibers and natural dyes to create beautiful clothing and reusable household items. Everything Moon Over Water creates is done with love and intention.
Buy here.
Under The Moss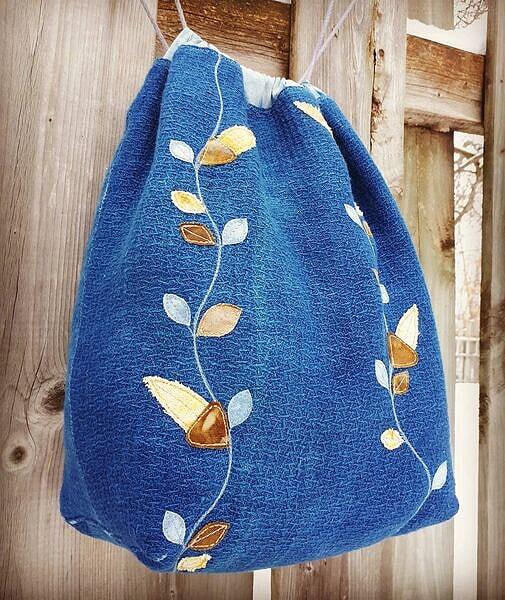 Designer and maker Erin Darnell likes to "live simply and naturally, support locals and handmade and eat locally as much as possible." Using natural and/or recycled, organic fibers Erin has been known to make anything from skirts to bags to utensil rolls. Finding inspiration from moss, mushrooms and old-growth trees, there are always new worlds to discover "Under the Moss."
Buy here.
For the Jewelry Lover
Cvltvre Bead
As an Indigenous business owner, Catherine Orr values the teachings and skills from her culture. Her shop offers a variety of craftwork beads in an array of colours and sizes. "Although as Indigenous people, we cannot take credit for creating glass beads, we saw the potential and have been using them since the trade." Cvltvre welcomes all peoples stating "Beading is a universal art."
Buy here.
The Grumpy Toad
This artisan creates a multitude of items ranging from walking sticks to jewelry and everything in between by using a funky mashup of nature and repurposing. The Grumpy Toad takes apart old jewelry pieces and reuses them to make new pieces. She also works with driftwood and sea glass, as well as anything shiny that would otherwise be discarded—buttons, keys, chandelier crystals, and more. These are truly one-of-a-kind pieces!
Buy here, or by safely visiting one of the few shops, such as Vested Interest in Callander.
Earth's Elements Jewelry
Using materials that are of great quality and locally sourced where possible, this jewelry line has something for everyone. A variety of products are available from gemstone or mineral beaded bracelets, beaded hand and foot jewelry, beaded scent bottles, beaded hairpins and jewelry, and genuine or vegan suede bracelets and anklets, and so much more.
Buy here.
Sarah Guertin/Simply Chap
This one-of-a-kind jewelry is made with real rooster and partridge feathers. The artist offers a variety of products including earrings, necklaces with feathers and beads, and a few other designs. Simply Chap is a locally sourced beeswax lip balm that is also made with coconut oil and vitamin E.
Buy here.
STAY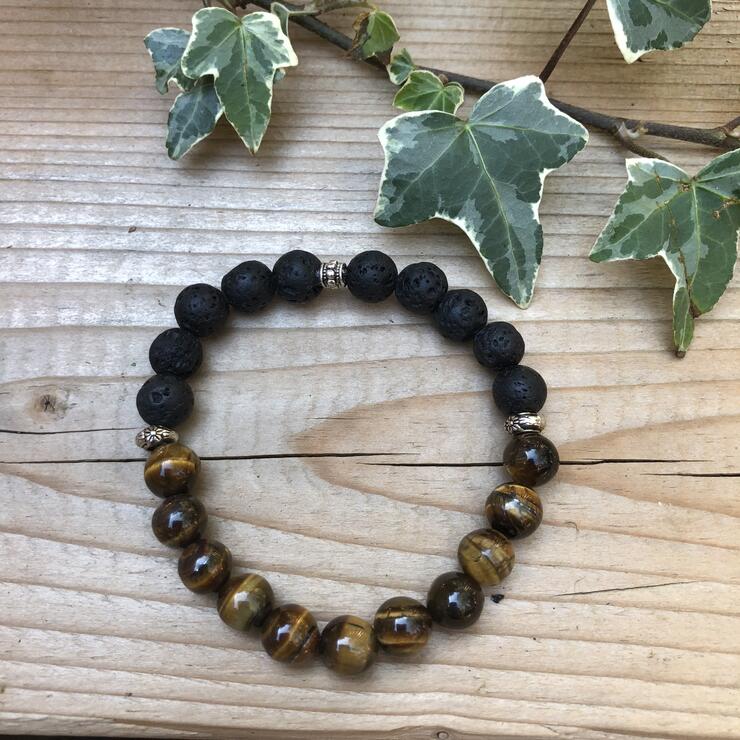 These custom handmade lava stone aromatherapy bracelets would make the perfect gift for just about anyone. Lava stone is a grounding stone that is said to strengthen one's connection to Mother Earth. Having experienced the benefits of this tied in with the benefits of essential oils, STAY creates custom pieces to evoke the idea of staying focused, staying alive, staying happy, positive and hopeful.
Buy through their Facebook here or by email.
27Co Jewellery
Goldsmith and artisan Christine Whipprecht creates jewellery that is swoon worthy. You can find Christine surrounded by beautiful pieces in her downtown shop 27Co Jewellery & Repair. The store's name, based on the element on the periodic table for Cobalt, pays homage to Christie Wipprecht's family roots in Cobalt, ON. Christie spent 10 years learning the goldsmith trade under Master Goldsmith PJ Walsh and completed a three-year advanced diploma in Jewellery Arts at George Brown College in 2011.
Buy here.
For The Ceramics Lover
Radical Pottery 
Playing with stripes of colour and image overlays, Radical Pottery always creates pieces that are drool-worthy. From blue-green glazes and pink flowers to astrological imagery and mushrooms, Radical Pottery has something to make everyone's coffee taste a little better.  
Buy here. 
Boze Throws 
Zoe Caverly not only creates beautiful work, but she teaches at the local North Bay Pottery Guild as well, sharing her skills and love behind the pottery wheel. Drawn in my earth tones of blues, browns and greens, Zoe's pottery is functional and beautiful. 
Buy here 
For the Art Lover
Artistically Mused
Not only does Artistically Mused offer a variety of creative workshops they also have the gift of the year for artists, crafter, and makeup lovers! The Brush Bath is handcrafted by Mama Muse herself and comes in a few scents; Original Orange and Peppermint Candy Cane. You do not want to miss out on this one.
Buy here.
Eric Euler Fine Art
Eric Euler Fine Art offers a selection of original paintings, drawings, and prints. His professional art practice balances the use of printmaking, drawing and paintings in a variety of themes. His landscape paintings of thick textured paint to luminous transparent coloured layers in his printmaking practice—Euler's work makes an amazing addition to anyone's art collection.
Buy here.
KUKOO Designs
Stuck at home these days? Are your walls bare and lonely? If so, Kukoo Designs has the thing for you! Maker Katie creates light and colourful wall hangings made with hand-dyed fabric and have-to-touch wool. There really is no excuse to not cure your wall's lonesomeness with these stunning pieces. Did we mention she also makes beautiful masks?! Make sure you check out this great local maker!
Buy here
Made By Maddy
Illustrator and printmaker Maddy Young's work is fun and youthful playing with colourful overlays and silhouette images. Maddy's work is cheerful and all joy and makes a great addition to any art collector or a perfect first piece for beginner art lovers.
Buy here.
The Paper Train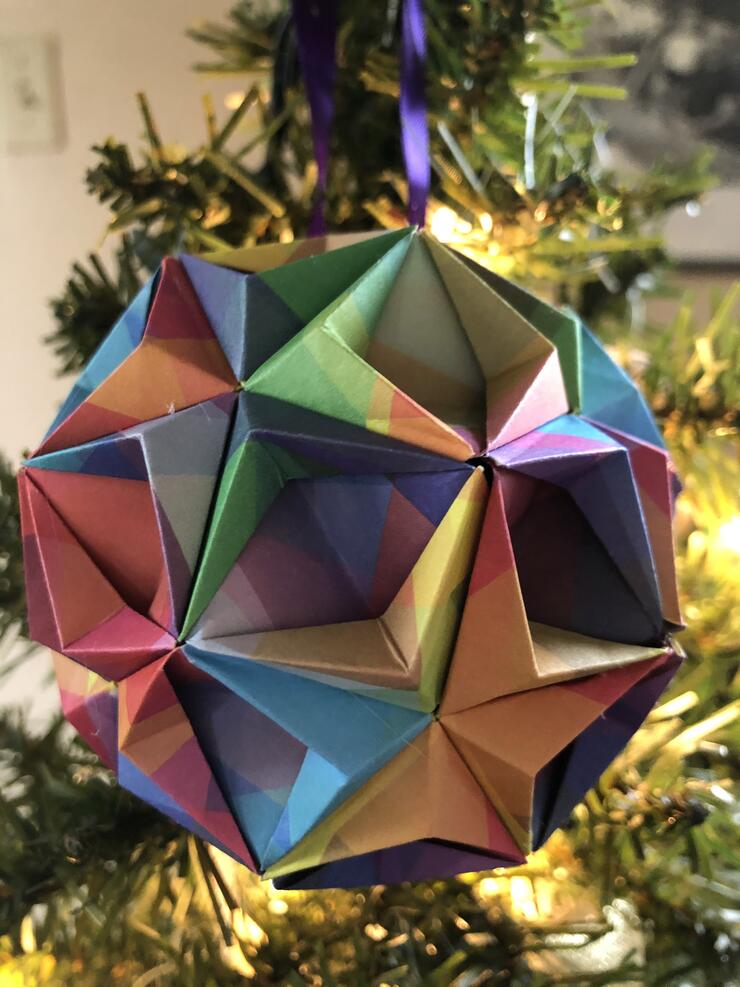 The Paper Train uses the Japanese art of origami to create the most beautiful pieces for that perfect home accent. If you're searching for that conversation starter piece, well look no further, The Paper Train has got you covered!
Buy here.
Shawn Moreton Photography
Photographer, adventurer, traveller, and environmental advocate Shawn Moreton captures moments and spaces that speak softly and leave lasting impressions. Shop archival prints of Moreton's photography-based work that focuses on both busy urban living and the allure of untouched nature.
Buy here.
Shop Emmylou
This eco-friendly business sells sensory and educational activities for babies, toddlers, and children. Everything from homemade playdough kits, story sequencing cards, flashcards, and more. Perfect gifts for those first-time parents. 
Buy here.
Sparked Up Studio
Take memories and laser cut them! Sparked Up Studio offers a variety of different pieces, including custom designs where you can take your child's artwork and turn it into a lasting masterpiece.
Buy here.
Vallee Studio
Vallee Studio Illustrations creates paintings and drawings based on whimsical myths, lore, and fantasy. These works will bring you back to your favourite books and films featuring dragons, fairies, comic book heroes.
Buy here.
Wild Made Goods
Wild Made Goods creates whimsical, playful pieces that would fit into anyone's home décor. Here you'll find hand-cut wood pieces, art prints and vinyl stickers made with top quality materials and full of good vibes.
Buy here.
Co-Operative Stores
The Farm
The Fashion Art Retail Market (The F.A.R.M.) is a hyper Canadian shop and collective of both emerging and established designers, makers and artists.  The F.A.R.M. believes that in this life, art and culture thrive and the appreciation of handcrafted items is very much alive. Providing both a boutique-style retail space as well as a work-space for its members, The F.A.R.M. is truly unique. With a focus on fashion and lifestyle products that are handmade, locally-made, Canadian-made or eco-conscious – you will always find more than a couple of treasures in this beautiful shop to take home. 
Shop here.
Gateway to the Arts
Gateway To the Arts is an artisans co-op and gallery that showcases a variety of unique artwork from artists and artisans across Northern Ontario. With a brick-and-mortar shop in downtown North Bay, you will find something perfect for everyone on your gift list.
Visit their website for more information or safely shop by visiting their storefront. 
While this is not a complete list of artisans in North Bay, it's a good place to start if you want to support local small businesses! You can also visit the Facebook group North Bay Proud - Shop Local.