North Bay embraces its natural treasures
North Bay's natural beauty is helping residents and businesses get through challenging times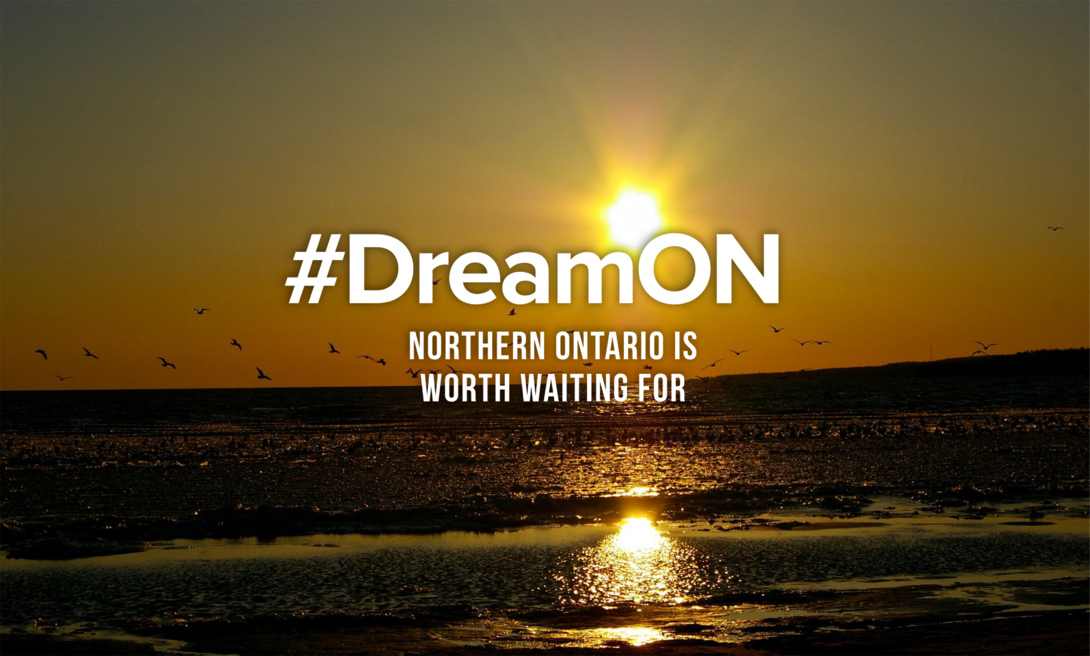 This article is part of our #DreamON series. We asked each of our writers to compose a love letter to their Northern Ontario community. This is our way of reminding everyone that Northern Ontario is worth waiting for. Check out the rest of the series here and share your own stories, photos, and memories with the hashtag #DreamON. During these difficult times spent in isolation, our writer in North Bay chatted with a few local photographers who are inspiring residents and reflected on what makes the region's landscapes so special. It's our way of reminding everyone that Northern Ontario is worth waiting for.
Like many cities in Northern Ontario and all over the world, we're dealing with the impact of the Covid-19 pandemic. Tourism has been at a standstill for months and many local businesses are impacted by the shutdown.  
Fortunately, the days and nights of isolation have become a time of introspection.  As we reflect on what's important to us, many residents have found solace and inspiration in North Bay's most valuable asset: its outdoors. What we've discovered is that the landscapes that are so valued by our visitors--the sunrises over Trout Lake and the sunsets on Lake Nipissing--can also inspire those of us who call North Bay home.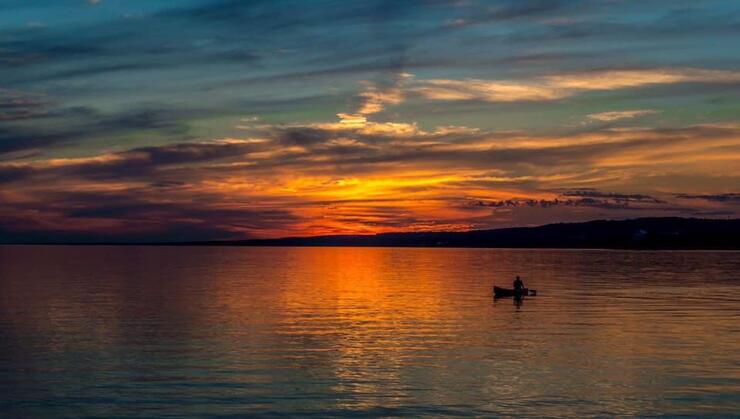 In fact, the city's photographers have been posting their incredible nature shots on social media, much to the delight of residents and North Bay lovers from all over the world. 
In the morning, Dave Stevenson captures magnificent sunrises coming over the pristine horizon of Trout Lake, the source of North Bay's drinking water. In the evenings, photographer Keith Campbell also known as the "Sunset Man" captures the orange glory of Lake Nipissing.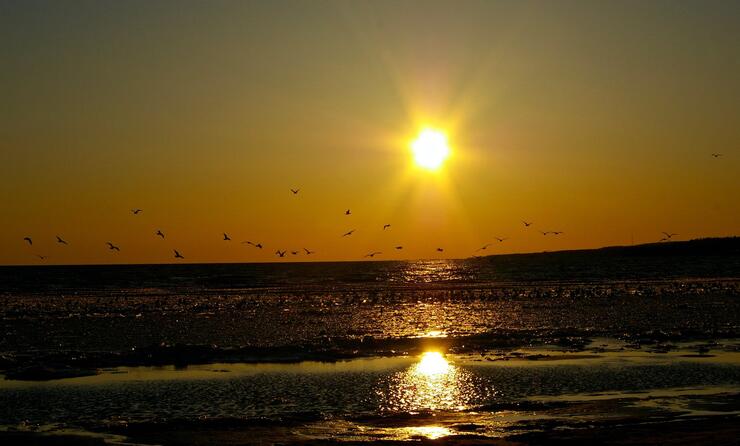 Campbell has been shooting the Lake Nipissing sunsets almost every evening for several years and noticed there was a big spike of interests online since COVID-19 hit.
A masterful artist and one of the founders of the North Bay Potter's Guild, he said there's been an increase in responses and a big jump in shares with people from all over the world commenting on the beautiful variety of vistas.
"People are really thankful for me posting them," Campbell said, noting comments coming from Europe, United States, South America "and even North Bay" he joked, adding he's happy some people who were isolating could enjoy them.
"If I could make people's lives a little better, great. I never thought of it like that in the beginning. That's the thing about the sunsets here … so much variety. Nipissing's are the best," he says.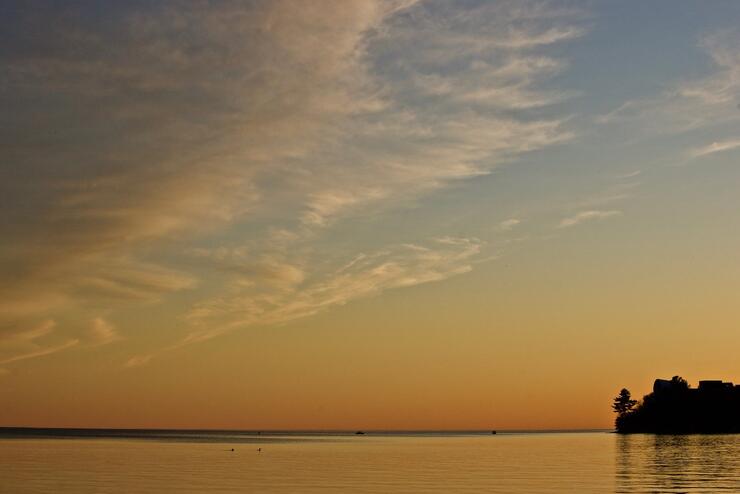 "We should all feel extremely lucky we live in a place with such beautiful sunsets. It makes North Bay look spectacular."
And then there's retired principal Dave Radcliffe, who's been posting photos of his dog Sidney and their adventures as they explore North Bay. With so many people isolated by both the pandemic and unusually dour weather, the French Bulldog has become a bit of a celebrity.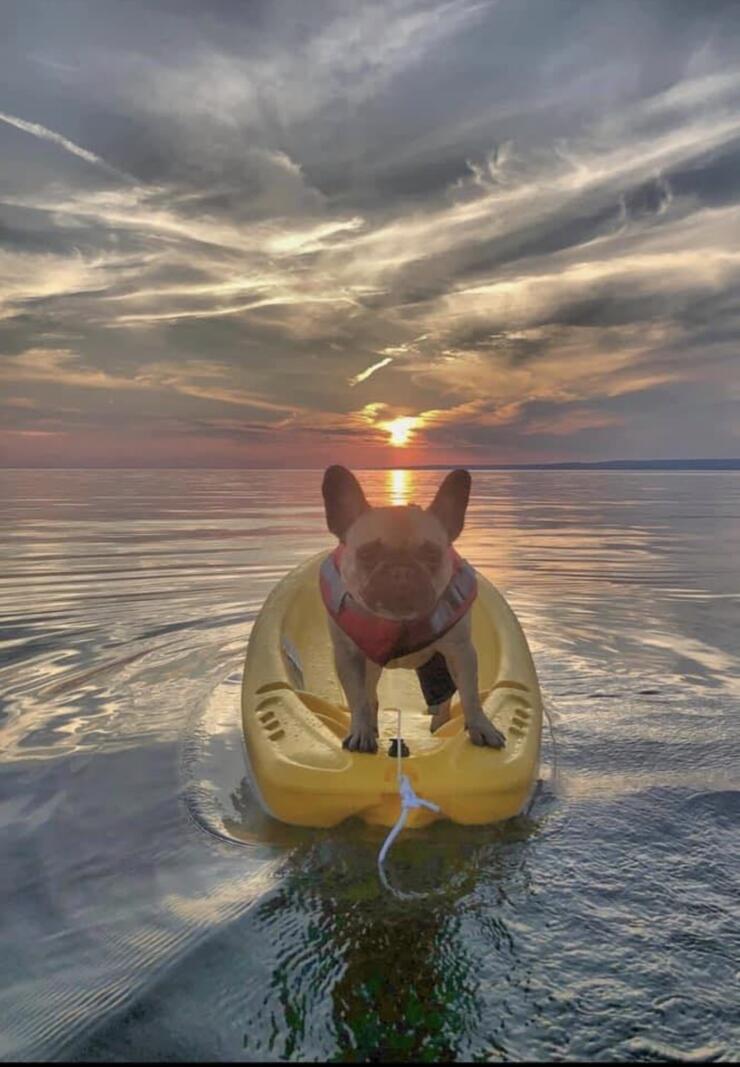 Under a photo posted to Radcliffe's Facebook page, Janice Yates writes, "A little happiness in this crazy world today! Thanks, Dave for making me smile." Under another, Ellen B. Barriage-Falkner expressed a similar sentiment, writing, "Sidney, our ray of sunshine and a beautiful sunset. Much needed in these times."
Another note from Janice Shulman highlights the benefits of living in North Bay: "Good to see Sidney and yourself taking in nature. A good dose of this medicine is good for all of us. If in quarantine, open the window and breathe the fresh air."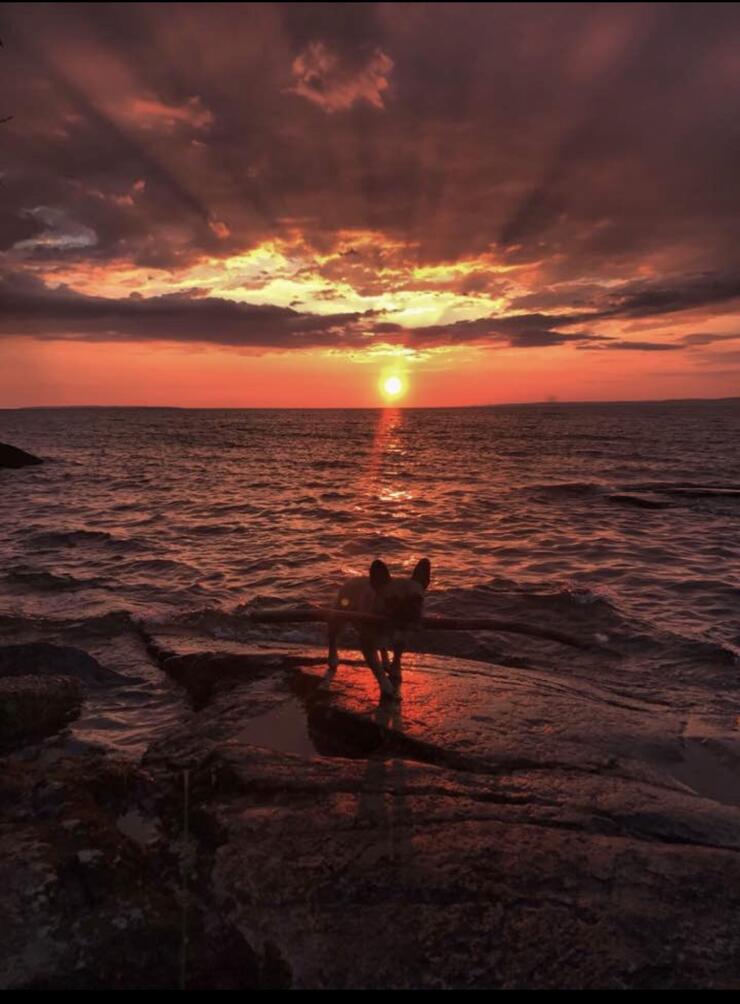 Radcliffe appreciates that not everyone can get out as much as he can and it makes him feel good to brighten the days of others who are not as fortunate.
"It's pretty gratifying to read the comments on how the pictures exploring the beauty of North Bay with Sidney can impact people's lives in a positive way during the Covid-19 pandemic – even just for a moment," he said.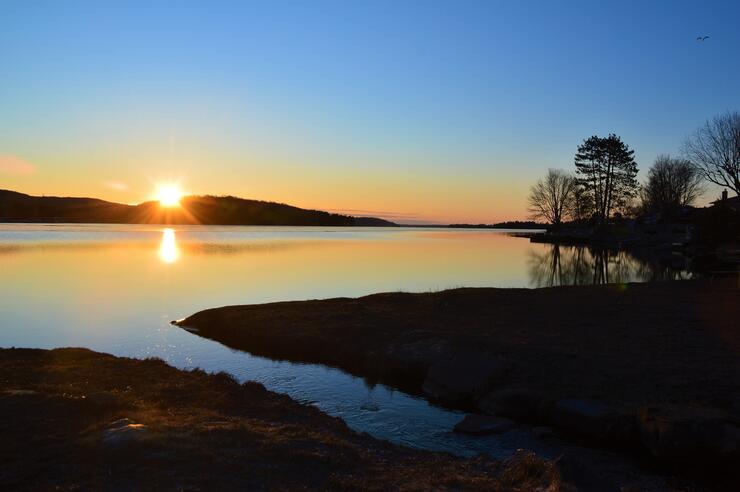 Stevenson, who counsels people recovering from trauma or abuse through Nipissing First Nation's True Self office on Main Street, said he enjoys helping others and says it feels good to do it. "It makes me happy if it brings back memories, reminds people of the beauty of North Bay, or gives someone peace and brings a little happiness."
It's good to be reminded of the beauty in our own backyards. Especially when your backyard is as beautiful as ours. We can't wait to share it with everyone when it's safe to do so. Until then, we've got Sidney, and the photographers of North Bay, to remind us of what's out there waiting for us.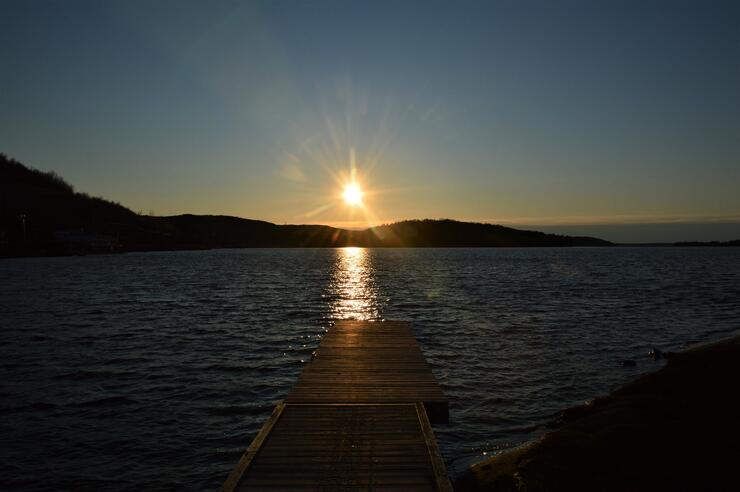 While Northern Ontario is not yet able to welcome visitors at this time, we look forward to seeing everyone again when it is safe to travel. Until then, we #DreamOn. Please consult provincial guidelines here to keep up to date with the latest travel regulations.