Slow Your Roll
Nestled between Lake Nipissing, Trout Lake, and a 70-metre escarpment, North Bay is an urban centre rooted in nature with endless opportunities to ride.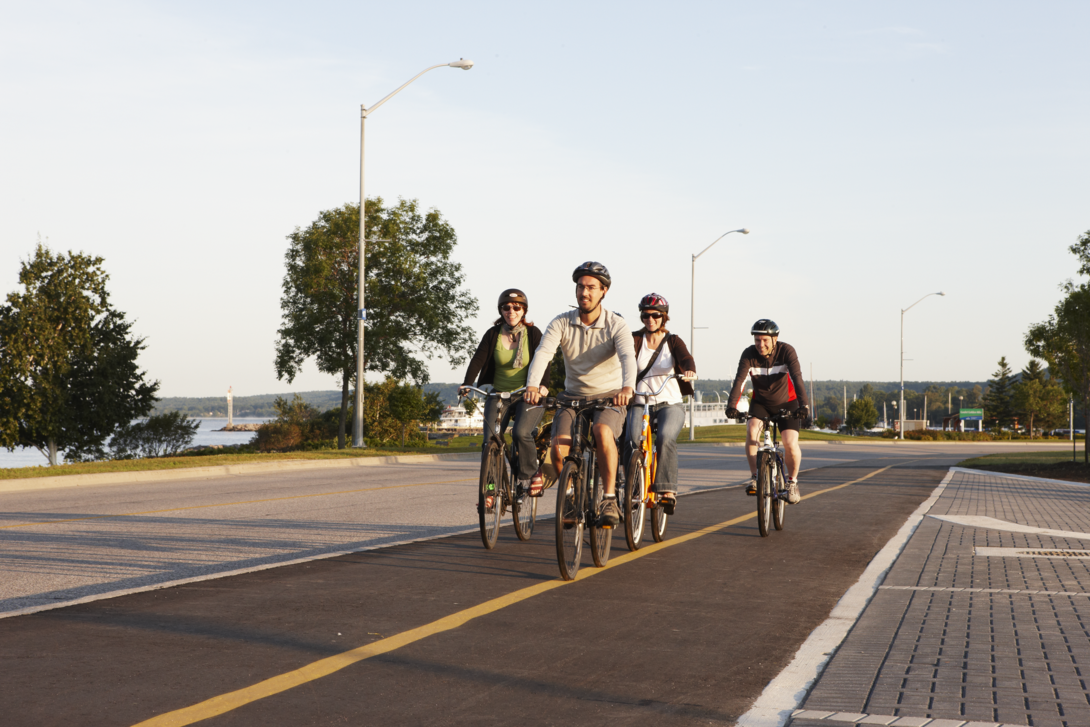 One of the surprising and unexpected outcomes of the pandemic has been, for some, a return to biking. North Bay's beloved local bike shops could not keep up with demand while some shops literally sold out of bikes! It's no wonder that North Bay's trails and pathways have seen a surge in activity in recent months–cycling offers a chance to reconnect with the places and people that make North Bay extraordinary while giving us a healthy dose of exercise in the process. 
Cradled between Lake Nipissing, Trout Lake and a 70-metre escarpment, North Bay is an urban centre rooted in nature with endless opportunities to ride. Cycling along the Kate Pace Way takes riders through the heart of the city, up close to nature and often animated by wildlife. The city recently added bike lanes along the North Bay Waterfront, giving more space to the easy-riders and families rolling along the Kate Pace Way.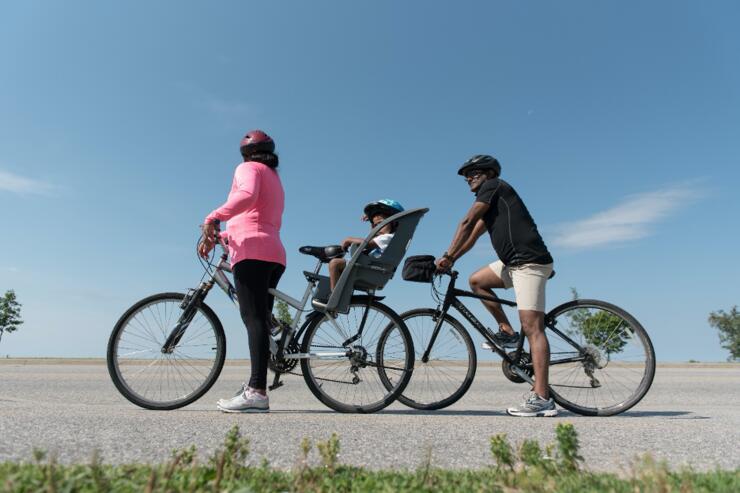 For families looking to burn a little extra pent-up energy, a right turn at the south end of the Kate Pace Way takes you to the Cranberry Trail and another natural wonder in the expansive cranberry marsh on Lake Nipissing's Callander Bay. A fall visit to the trail might just mean that the bike basket gets filled with wild cranberries picked fresh from the marsh.
Or ride along the Kinsmen Trail as it meanders along Chippewa Creek. A stewardship program along Chippewa Creek, The EcoPath, shares the stories of local volunteers working to naturalize the creek and preserve its value for generations to come through interpretive panels along the trail.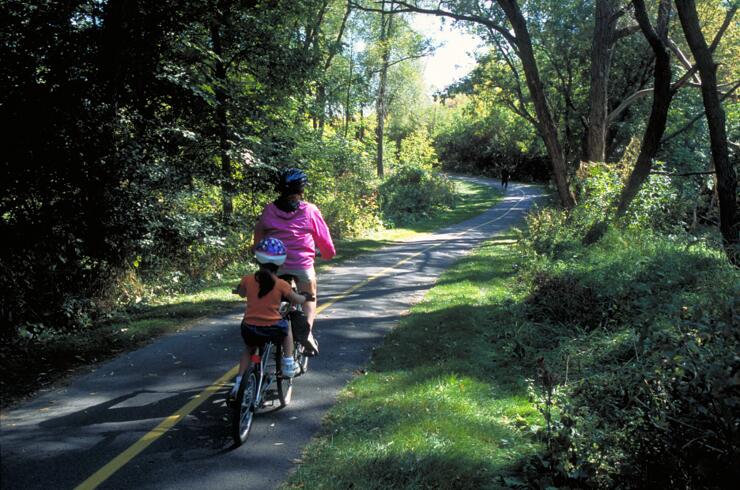 Cycling is also a great way to reconnect with North Bay's soul–the people! While art galleries and cultural centres may be closed, outdoor art installations are always open, bringing us closer to North Bay's creators. A slow-roll through the downtown is a great way to experience the vibrant display of public street art.
North Bay's outdoor farmer's market running Saturdays and Wednesdays throughout the summer is a great place to meet the makers and growers and fill your basket with hand-made treasures inspired by the spirit of northern Ontario. Like the farmer's market, many of the local shops have modified their offerings to provide service safely during a time when health concerns outweigh all others.
Friendly faces await you all across the city. A ride to the end of the pier at North Bay's Waterfront can be rewarded with a scoop of one of the best ice creams on this side of Nipissing.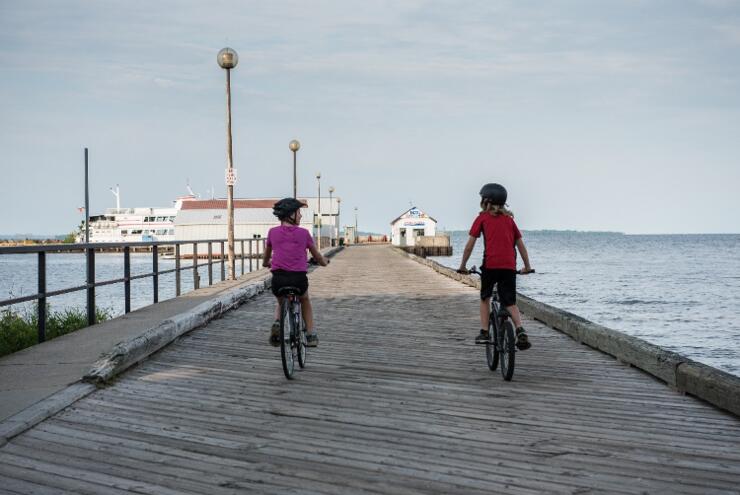 And who doesn't love a shore lunch? Pick up a bagged lunch from one of North Bay's delectable locally-owned restaurants and ride to one of the many beaches and public access points that line Lake Nipissing. Craft beer from one of the local breweries can be savoured on an outdoor patio or delivered right to your door after a long day out on the trail. Tourism North Bay has a complete list of shops offering service here.
The bicycle offers an incredible way to rediscover the places where we live, to renew social connections and to reconnect with nature. In North Bay, the opportunities are as vast as the sunsets on Lake Nipissing.