Paddling The Painted Landscape
Journey to special places that were immortalized in their paintings over 100 years ago.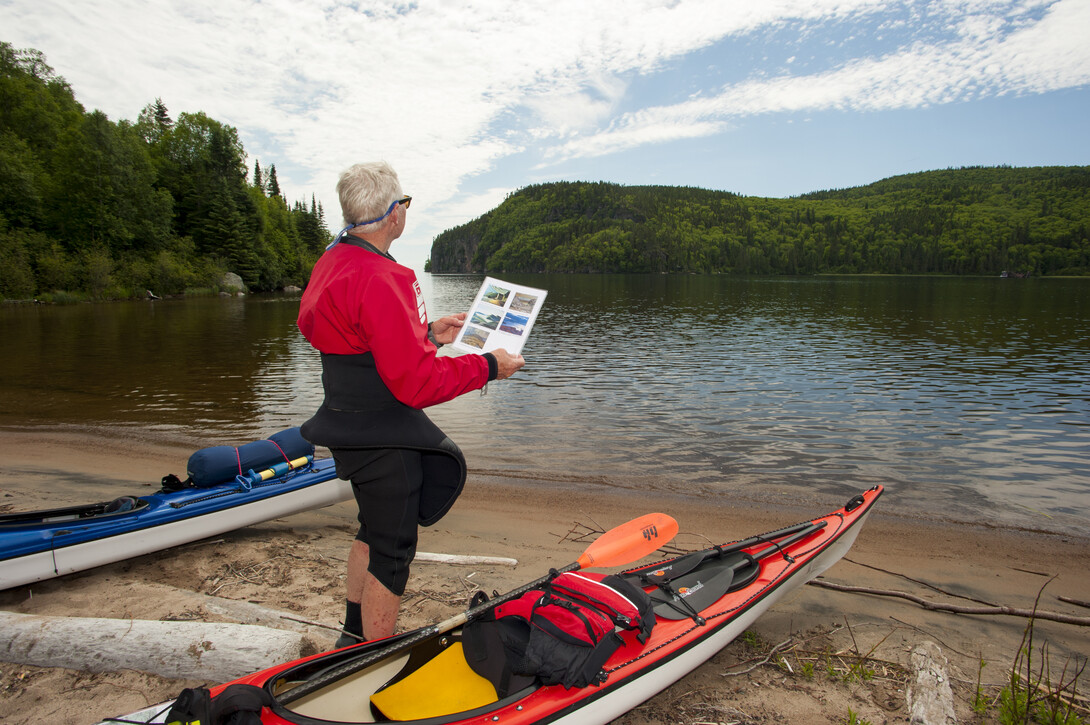 With its terraced cobble beaches, surf-pounded granite headlands and deserted stretches of fine brown sand, sea kayaking the coast of Lake Superior is a soul-satisfying wilderness experience. Where icy water meet the sun-drenched land, the whims of wind and weather are enough to keep even the most experienced paddlers entertained. Although a largely deserted and lonely landscape, the stretch we're paddling – from Terrace Bay more than 100 km to Marathon – is steeped in rich layers of history that only serve to enrich our voyage.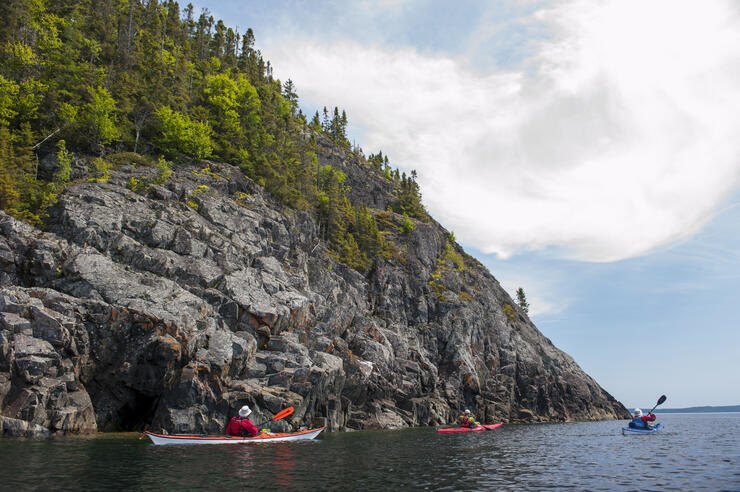 I'm with Naturally Superior Adventures (NSA) on a guided sea kayak trip billed as "Group of Seven Landscapes." Canada's Group of Seven made eight trips to Superior's North Shore between 1921 and 1928, producing hundreds of paintings. Not only did their work during this period result in some of their best known works, it would help the now-famous group of landscape artists develop a unique Canadian style and perspective. Pieces like Lawren Harris' North Shore and Arthur Lismer's Sombre Isle of Pic project a voice that continues to resonate.
I'm in a double kayak with Otto Bedard, assistant to lead guide Jennifer Upton. Jen and fellow guests, Harald Simon and Carol Loveridge, are in single kayaks. Otto is in the stern of the double, cheerfully doing the bulk of the paddling while I photograph our group of slender craft sliding along the sculpted coast.
Our trip corresponds with a resurgence of interest in the Group of Seven and their time in Algoma and the North Shore of Superior. Prior to our adventure, Jen Upton and NSA put together a Reference Guide to the Group of Seven on the North Shore.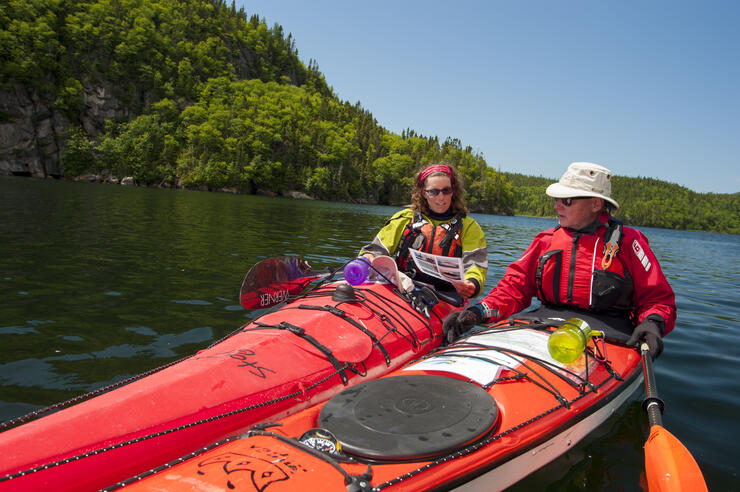 The coast we're travelling was once a much busier place. As the nose of our kayaks hit the beach at the old town site of Jackfish, a deeply rusted bicycle frame resting on the rocky bluff above hints at an active past.
What began as a fishing village back in the 1870s would change abruptly in 1884 when it became a coal depot for the Canadians Pacific Railway. We hike along the beach, the tracks and onto a granite bluff where old chimneys and foundations are all that remains of a town of 30 homes. The switch from coal-fired steam engines to diesel in the 1940s, combined with the decline of the fishery, spelled the end for Jackfish.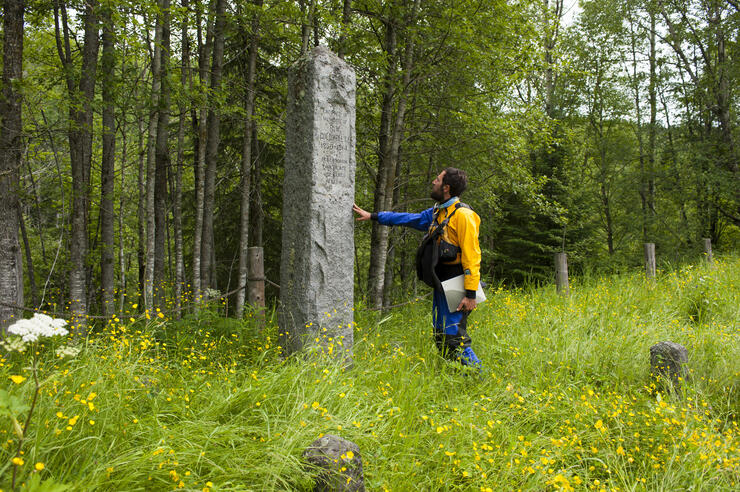 The story is similar for Port Coldwell. We paddle past the carcass of a long-retired fishing boat toward the twisted remains of an ancient crane and boiler once used for loading vessels. Like Jackfish, Coldwell has changed from being a busy place to a lonely place. The buildings are gone but the distinctive landscape, as painted by Harris, Carmichael, Jackson and others, remains.
Our next campsite lies 10 km ahead. We paddle on through Group of Seven Landscapes as they were experienced almost 100 years ago.  
Naturally Superior Adventures offers guided sea kayak, canoe, hiking and voyageur canoe trips, certified sea kayak and canoe instruction, equipment rentals and vehicle shuttles. Rock Island Lodge, surrounded by wilderness, features four double occupancy bed and breakfast-style rooms with private baths on Lake Superior. Their company philosophy is simple: enjoy the spectacular beauty of the Lake Superior region in a safe, fun, non-intimidating and environmentally responsible way. Their hallmarks are professional, skilled and personable guides, instructors and site staff and a commitment to positive, sustainable environmental values.