Arrowhead's Winter Wonderland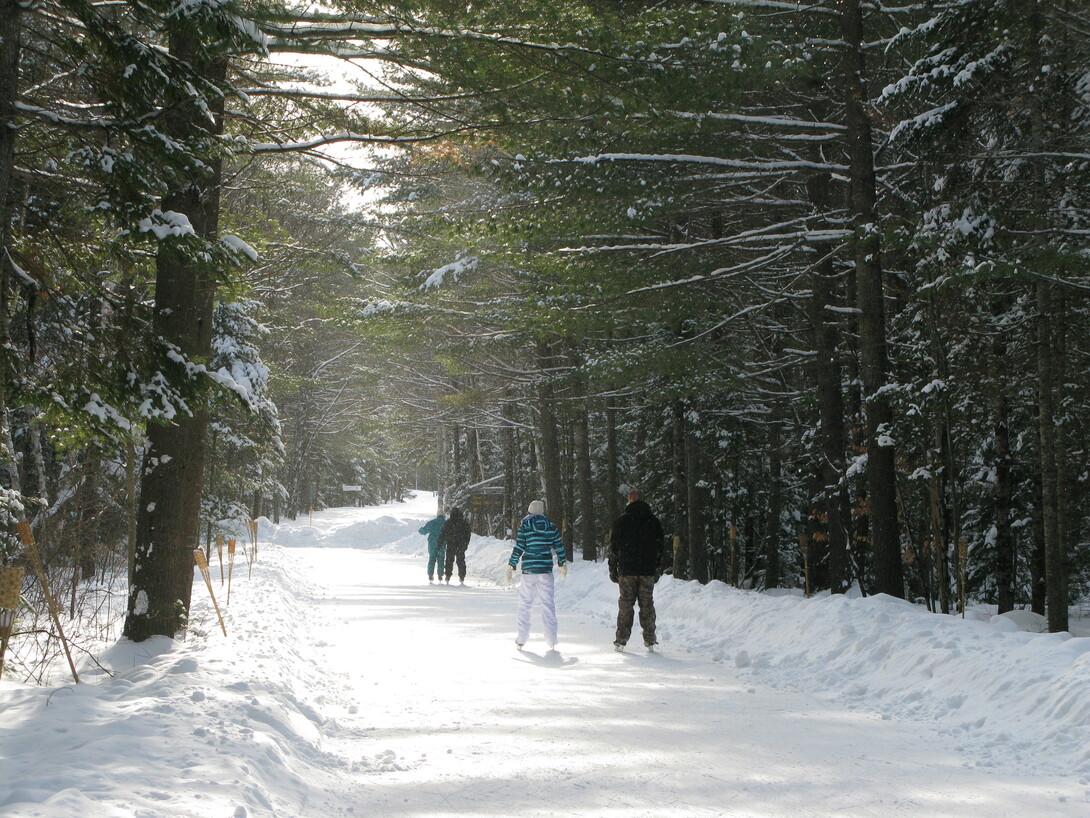 "Has anyone stayed here before?" wonders the friendly park staff inside Arrowhead Provincial Park's gatehouse, bustling with winter revelers on this sunny January Saturday. I'm here with four friends for a girls' weekend in the park. We shake our toque-capped heads, no.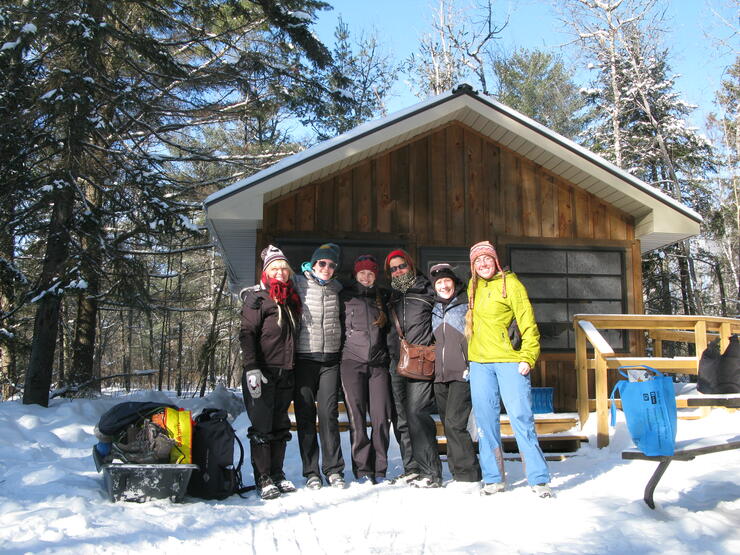 Sprawled across over 3,000 acres of thickly forested hills, beaver meadows, quiet lakes and winding rivers just minutes from downtown Huntsville, a charming gateway community to Ontario's northern wilds, the park is a popular retreat for locals and visitors during all seasons.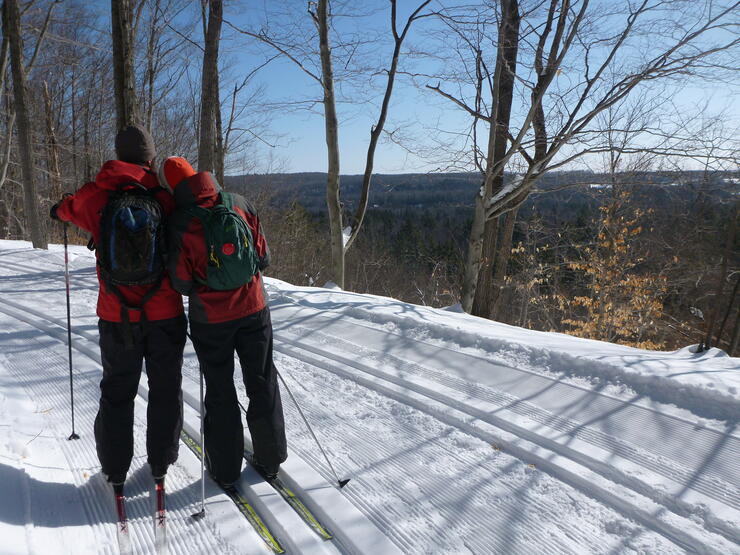 Winter at Arrowhead is especially wonderful, with 33 kilometers (just over 20 miles) of groomed cross-country ski trails, snowshoeing, tubing and a one-of-a-kind, 1.3-kilometer ice skating trail through the Muskoka forest.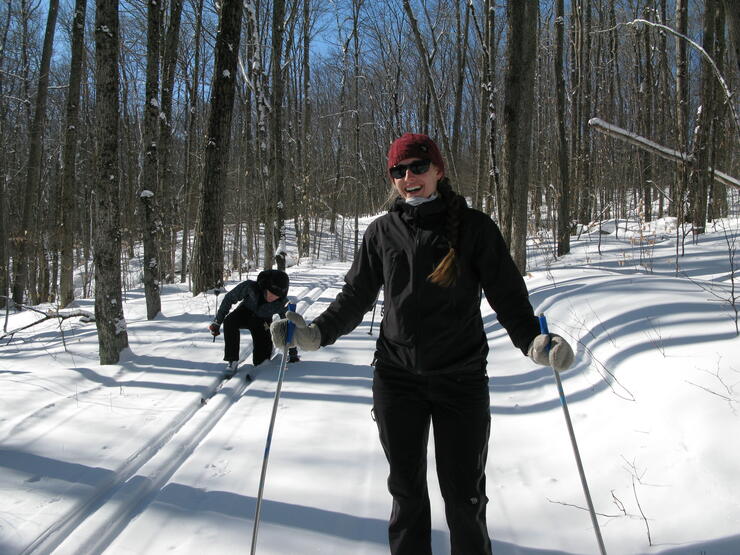 With so much to do, families can easily fill an adventure-packed weekend without ever leaving the park. In 2015, Arrowhead completed construction on 10 cozy 'glamping' cabins so overnight guests can enjoy the starry skies and peaceful quiet that envelop the park after the daytime crowds have gone home.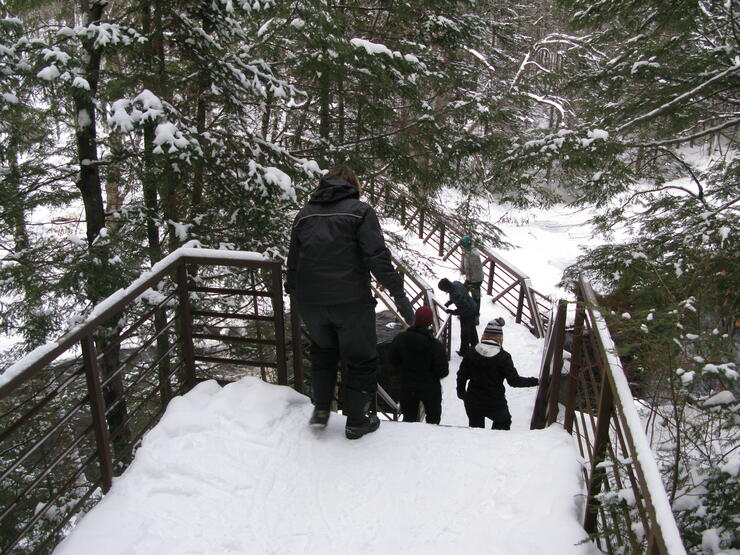 We step out of the gatehouse back into the dazzling sunshine and crisp cold. Armed with keys to our cabin, trail maps and snow and ice reports—excellent thanks to a recent deep freeze and fresh blanket of the fluffy white stuff—we're giddy as kids on a snow day. The hardest decision is choosing where to start.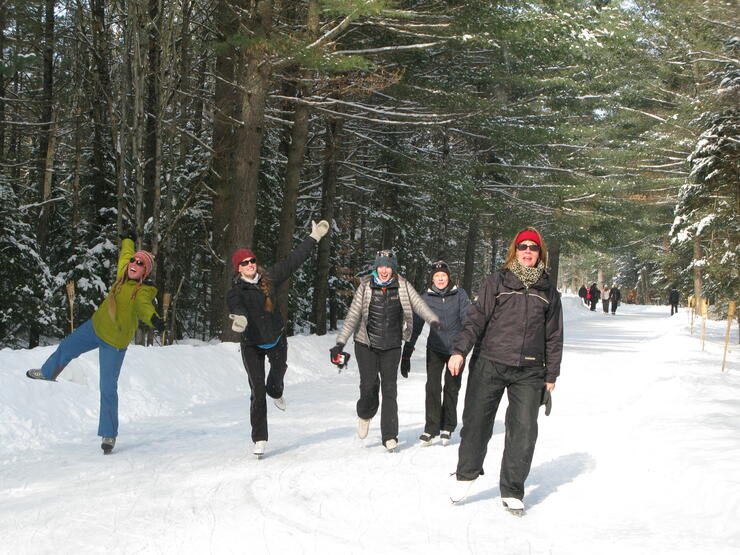 First we click into cross-country skis for a warm-up tour on the moderate Hardwood Hill Trail, a three-kilometer classic loop with great views of the mature maple, beech and aspen forest. Arrowhead is renowned among experienced skiers for offering some of the province's bestgroomed Nordic trails, but the beginners in our group are grinning just as widely on the flowing hills.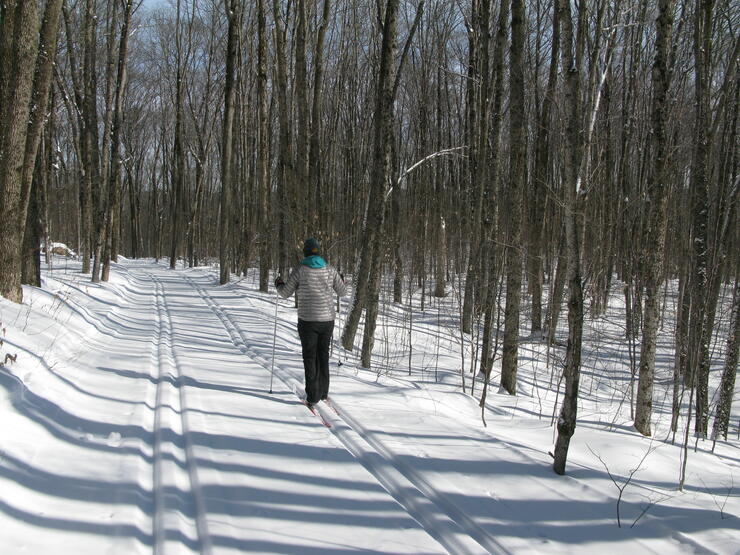 In need of rest and refreshment, we head to the cabins area next. Arrowhead's winter experience planners have thought of everything: the rustic wood cabins are situated beneath towering evergreens within steps of the ski trails and skating path, and a short walk from the parking area where a corral of gear sleds makes it easy to tow overnight bags to our door. Each of the bright, one-room cabins sleeps five and is well appointed with electricity, propane fireplace and kitchenette.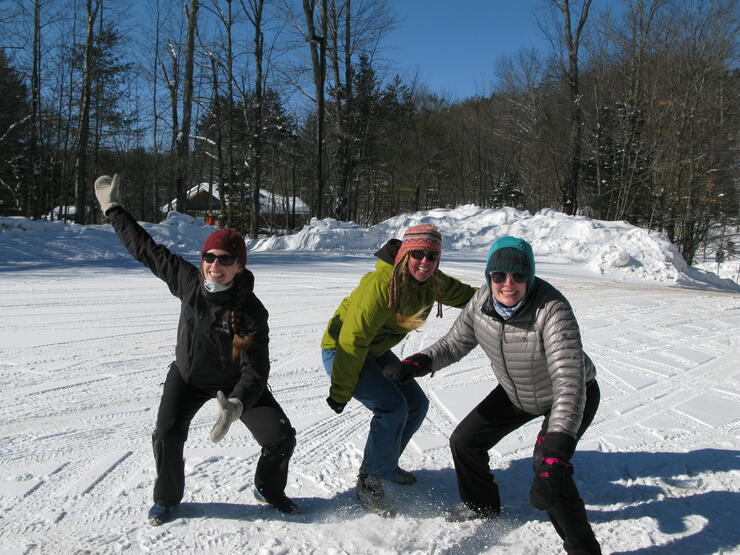 It's tempting to snuggle in with a good book and another hot chocolate, but there's still so much to experience: tubing thrills, lacing up our skates and joining the colourful whirlwind on the ice trail, roasting marshmallows by the campfire, gazing at the constellations above our cabin.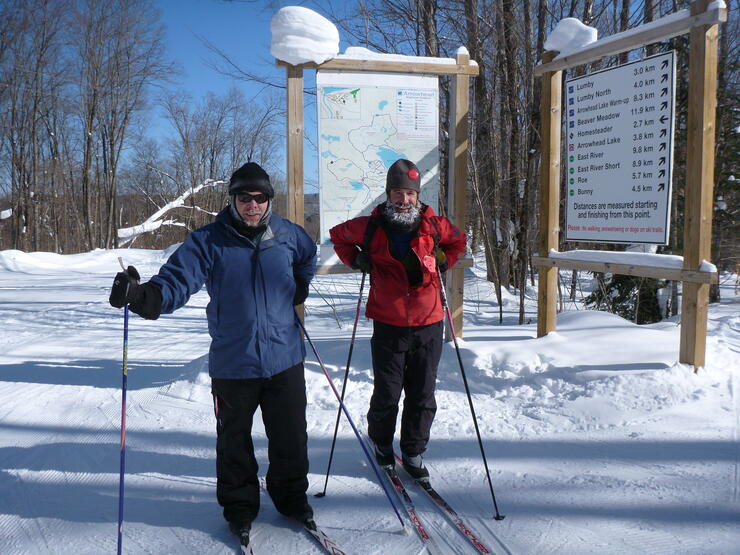 And that's just our first day. Tomorrow, a fresh dusting of snow will invite us outside. Before the gatehouse opens, we'll be kick-and-gliding along the meanders of the Big East River and leaving the morning's first graceful arcs on the ice.