This Food Looks Good
Maple-pecan butter tarts, hot dog mac and cheese burgers, and jackfruit tortas are just some of the mouth-watering creations you need to know about!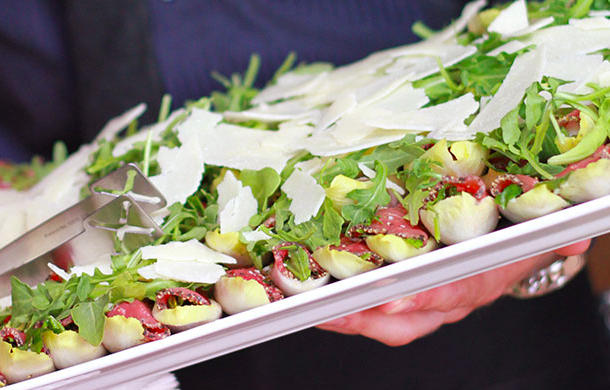 Northern Ontario is packed with delicious spots to eat. Which means choosing where to go can be tough. To help you out, we've rounded up some of the best-looking accounts (from the best-tasting restaurants) to help you plan your next date night, vacation, or special occasion. Whether it's a classic Italian bistro that's been in the neighborhood for 50 years, or a hot new taco spot, you'll want to try them all.
The Sovereign Room, Thunder Bay
This Thunder Bay hotspot is famous for its inventive twists on classic comfort food and its huge selection of local and craft beer. Check out the chicken and waffles made with maple bourbon butter sauce (yum!) or drool over a couple of homemade jalapeno empanadas or sweet potato latkes. Watch their feed for a mix of fun cartoons, delicious food pics, and inventive cocktails.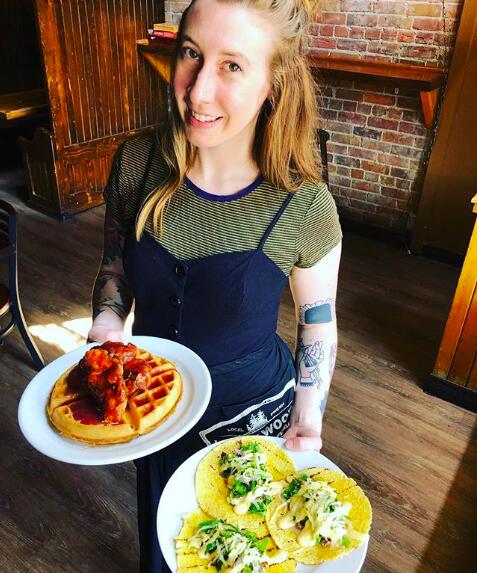 And learn about delicious new beer, too, like these ones from @bloodbrothersbrewing, @bellwoodsbeer, @royalcitybrew, @Halobrewery, and @leftfieldbrewery.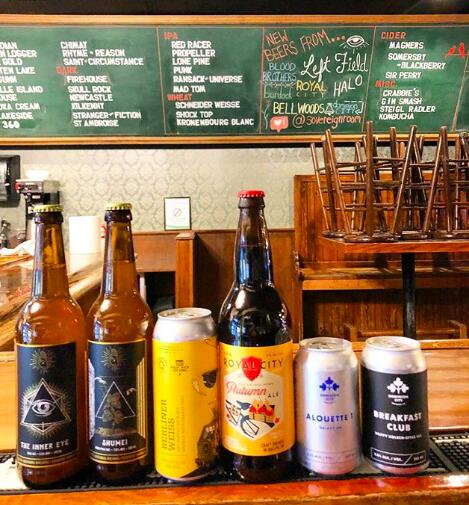 Radical Gardens, Timmins
This locavore spot serves up everything from peanut butter chocolate cookie dough cake to massive Cubano sandwiches, and every post makes us want to lick the screen. Check out these cannabis leaf-shaped cookies (to honor the legalization of marijuana).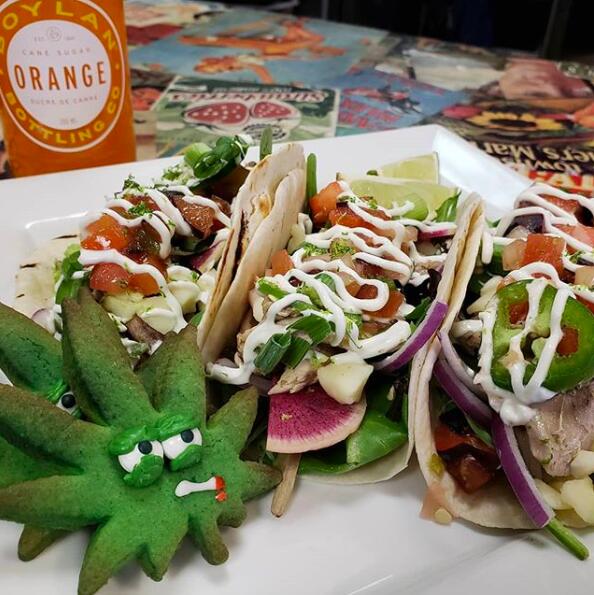 They've also got a hot dog mac and cheese burger. Yep, you read that right.  This beauty is made with local beef topped with hot dog mac and cheese, cheddar cheese sauce,  bacon, lettuce, tomatoes, mayo, and pickles. To find out what other amazing treats they've got in store, head over to @radical_gardens.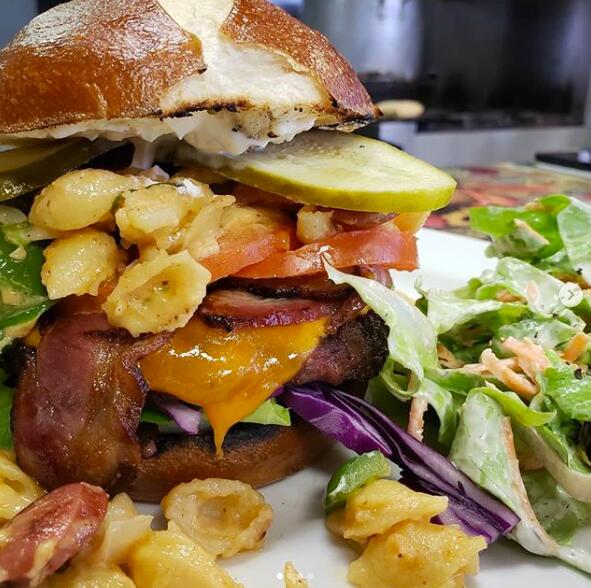 P&M's Kouzzina, Sudbury
Locally owned and operated for 33 years, this classic Sudbury spot posts mouthwatering photos of the Mediterranean-style fare they're known for. Check out the burgers, oysters, and rack of lamb! No wonder this one is a local favorite.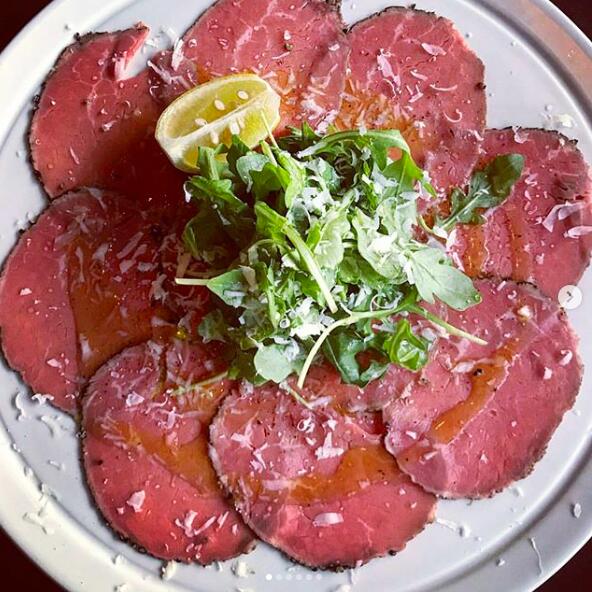 Tucos Taco Lounge, Sudbury
First, let's talk decor. Vegetarian hotspot Tucos Taco Lounge has some Insta-worthy stuff going on: wood-panelled walls, mosaic tile, velvet couches, and of course, a huge painting of Bill Murray. So while they do deliver around town, it's worth checking this place out in person. In the meantime, enjoy these mouthwatering posts of Tucos' famous Jackfruit Torta and Chili Fritos.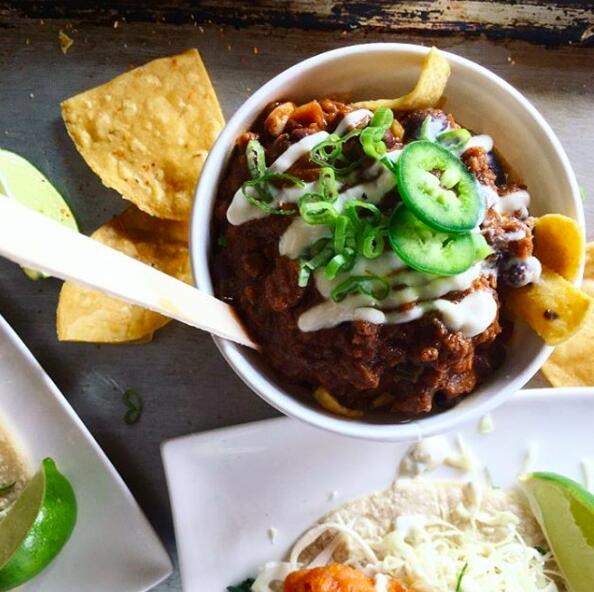 Mikes, Timmins
This Quebec chain was founded in 1967 and has been serving up homemade pizzas, poutine, and its famous chocolaty desserts ever since. The Timmins outpost is the chain's only location outside of Quebec, so lucky Ontarians can still get their fix.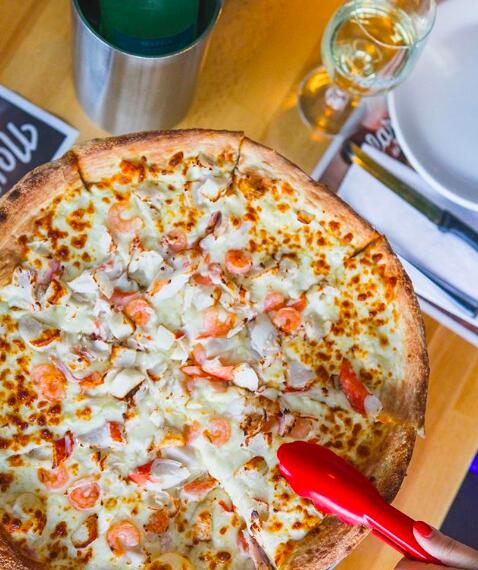 Try the seafood pizza with alfredo sauce, mozzarella and garlic (above) and be sure to follow their feed, which showcases not only some great food but some funny stuff, too! Like this "pizza dress" below!
Cafe Petit Gateau Pop Up Shop and Bakery, Sudbury
This tiny cafe is nestled in a historic blue-bricked building in downtown Sudbury, while the pop-up cafe appears at local markets, events, and businesses. If photos of maple-pecan butter tarts and cheesecake sticks sound good to you, I urge you to check them out immediately. Plus, Instagram is a great way to keep track of where the cafe will pop up next!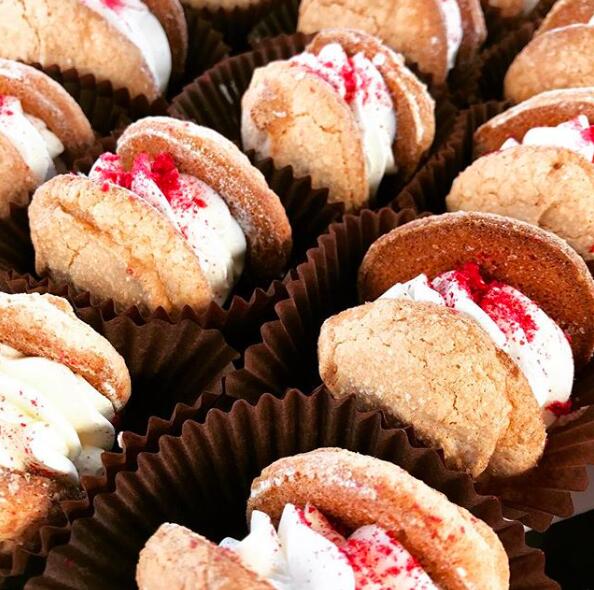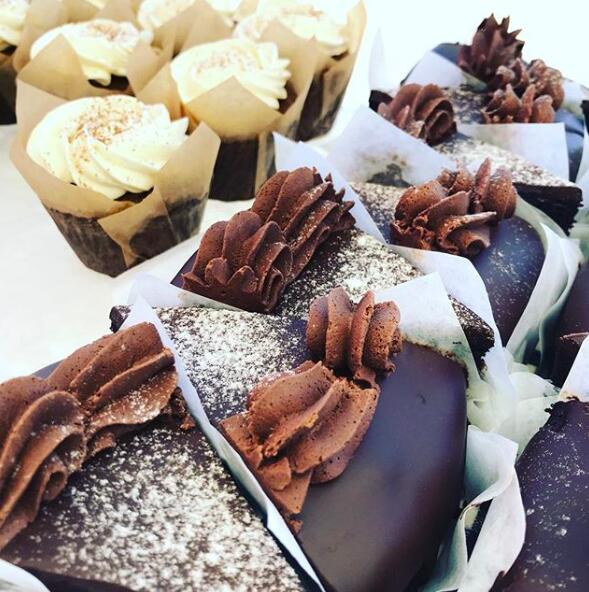 Verdicchio Ristorante/Enoteca, Sudbury
If you're in the mood for classic Italian food, this is the account for you. Fresh pastas, seafood, wine recommendations, and dishes made with local spruce tips—this place has it all. I mean, check out this beautiful pasta dish made with fresh lobster!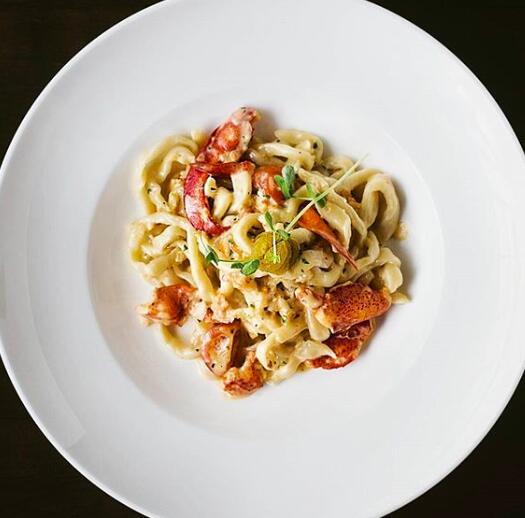 The adjacent Enoteca wine bar is the winner of Wine Spectator's "Best Of" Award of Excellence 2018, so you can trust that when it comes to wine, they know their stuff. Feel like a glass of Pino Nero, anyone?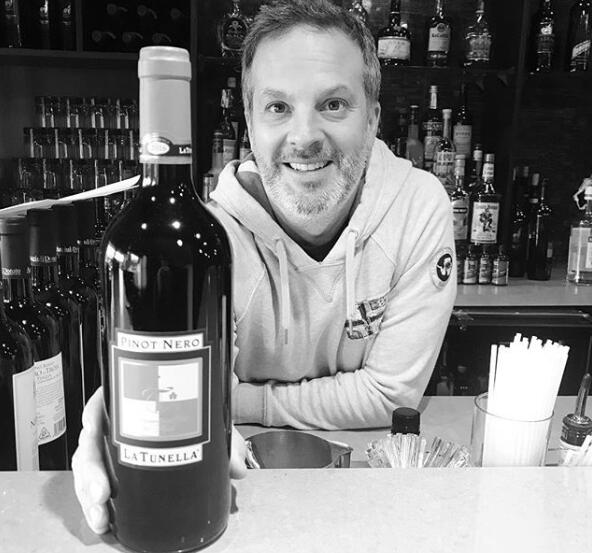 Café Meteor Bistro, Haileybury
Right near the waterfront in downtown Haileybury, Café Meteor Bistro is named after the passenger steamboat S.S. Meteor that operated on Lake Temiskaming for years. The restaurant focuses on sustainability, fresh local foods, and a side helping of history too. It's even decorated to look like the inside of a steamship! Check out the breakfast sandwiches on offer and try and stop your mouth watering.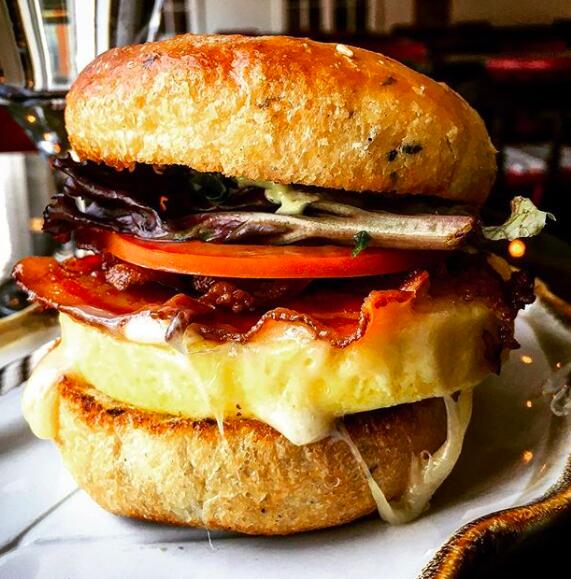 Keep an eye on their feed for some surprises, too. You never know who (or what) might stop by for a bite! Like this insane collection of Spyders.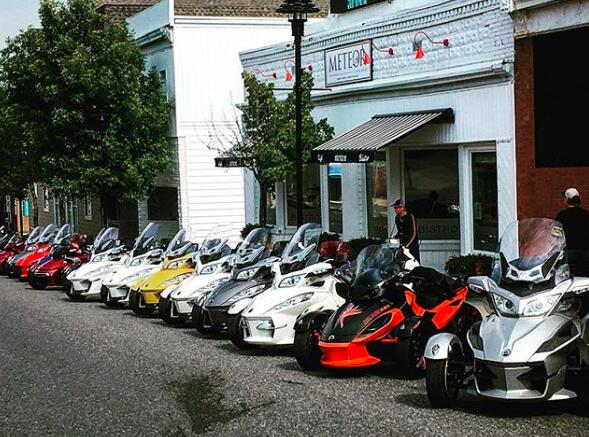 The Laughing Buddha, Sudbury
Owned and operated by the same family who run Sudbury's famous Townehouse Tavern (@townehousetavern) since 1987, this relaxed spot serves up pizzas and sandwiches along with local beer and live music. The cocktails here are fun and eye-catching, too, like this Old Fashioned Vacation made with Pimms No.1, Stoli Crushed Mango Vodka, mango simple syrup, Dillon's orange bitters, fresh orange zest, and edible flowers from nearby Black Juniper Farms.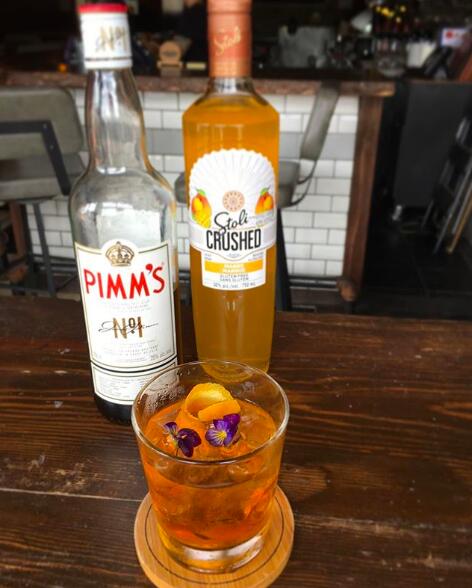 And there's a gorgeous back patio!
Myrt's Family Restaurant, Mattawa
Family-owned and operated, Myrt's restaurant in Mattawa is known for its cheesy-gooey-delicious cheeseburgers. And poutine. And pizza. And homemade coconut cream pie. Well, just give them a follow and you'll see what we mean! Plus, you'll be the first to know about their pizza, wings, and special holiday deals.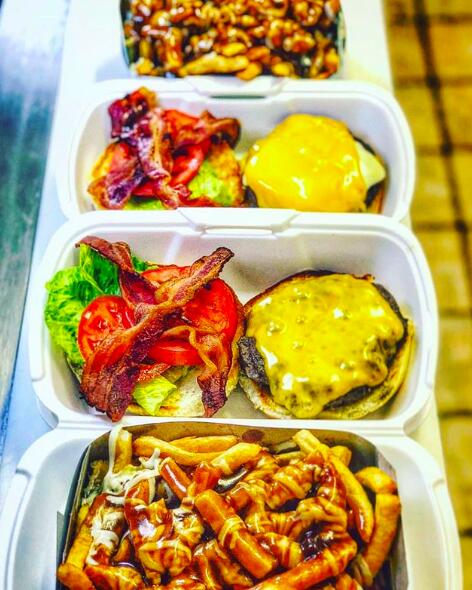 Head over to Instagram and follow them all—that way, you'll keep up with special announcements, deals, and new menu items. They taste as good as they look. And if you find any accounts we've overlooked, email us or shout out your faves on IG with the hashtag #NorthernFood.