6 local ingredients to discover in the north
From wild rice to walleye, these products are delicious—and distinct to Northern Ontario.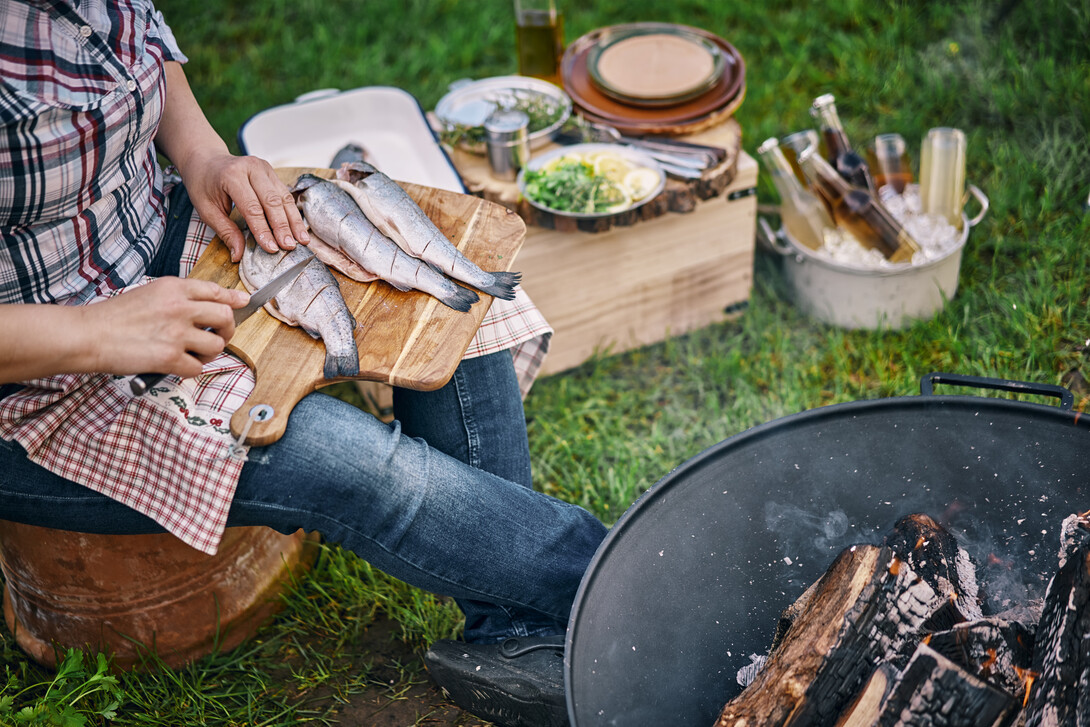 Northern Ontario is home to some unique flavours. From trendy chaga to timeless spruce, small businesses in the region are known for fresh, sustainable, and delicious foods you've got to try to believe. We know you're all hip to our classic maple syrup. So here are 6 lesser known products to try when you're visiting Northern Ontario! 
1. Birch Syrup
If you've never heard of birch syrup, you're not alone. It's rare to see it sold in grocery stores, so unless you live up North, this delicious alternative to maple syrup may have escaped your notice. Birch syrup comes from the boreal forests of Ontario, where maple trees are scarce. This northern delicacy is richer and has a stronger taste than its better-known cousin, which makes it perfect for pancakes or as a marinade for roast veggies. The clear birch sap runs a few weeks in late April and early May. 
Producers like North of 49 in Cochrane and Thunder Bay's award-winning Boreal Birch Syrup tap, collect, and boil the birch syrup until it becomes the sticky, sugary delicacy we know and love. Hickory, pine, and black walnut trees can also be tapped for syrup—so if you enjoy the novelty of birch syrup, keep your eyes open for other new and unusual varieties.  
Best ways to enjoy: Birch syrup is delicious drizzled over pancakes or ice cream, but it's also a great addition to marinades and barbeque sauce. Or try mixing a teaspoon of syrup with seltzer or soda water for a slightly sweet, refreshing, and truly Northern Ontario drink! It's also the perfect compliment to squash or roast carrots.  
2. Wild Rice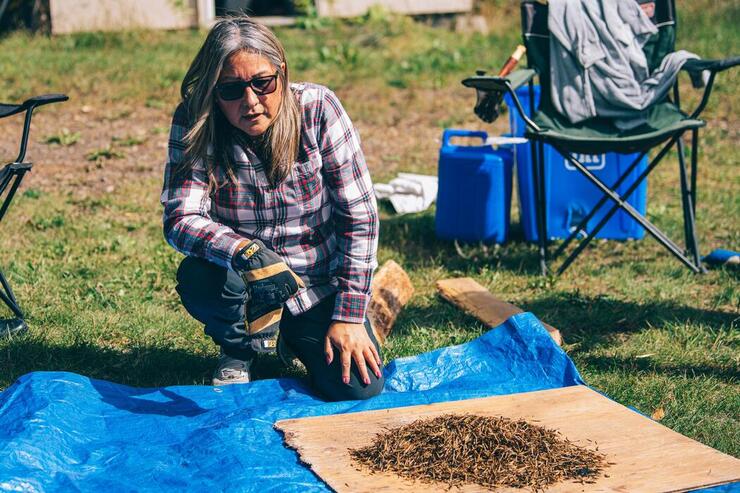 This traditional Indigenous food is harvested in the fall from lakes and waterways in Northern Ontario. The nutty, brown "rice" is actually an aquatic grass. Visitors to the north can take part in their own rice harvest by visiting the Anishinaabe Wild Rice Experience. 
Best ways to enjoy: "[Visitors] love when I cook the popped wild rice, because it's like popcorn, but better," says Rhonda LeClair, owner of Anishinaabe Wild Rice Experience. "I'll add blueberries sometimes too." 
3. walleye 
Northern Ontario is synonymous with freshwater lakes, pristine wilderness, and world-class fishing. So it makes sense that National Geographic named the pickerel as one of the top 10 foods to try in Ontario. A member of the pike family, this mild, flaky, and lean fish is perfect for baking, frying, and grilling. 
It's also traditionally (although technically incorrectly) called walleye in Canada, so if you spot walleye on the menu, rest assured you're getting a taste of the best that Ontario has to offer. Check out Jessinik Fish and Chips if you're in the Sudbury area to satisfy your cravings with a pickerel and chip dinner. 
Best ways to enjoy: Pan-fried with a bit of butter over the campfire while relaxing on the shore of your favorite lake. Or beer-battered at your favorite restaurant. 
4. Spruce Beer
Spruce beer is probably one of the country's oldest beverages. To many, it tastes like the essence of Canada (or like a Christmas tree, depending on who you ask). The taste can vary depending on the season it's harvested, the species of spruce, and the way it's prepared, but the tree-flavored brew is often described as bright, slightly floral, and smelling of pine needles. 
Made from the buds or needles of the tree, the beer has a long history in Canada—first brewed by Indigenous peoples to ward off scurvy (it's packed with Vitamin C), it was later popular with British troops who consumed it in large quantities. Jane Austen was even known to brew her own. 
Spruce beer can be enjoyed either as a natural soda similar to ginger ale or, when it's allowed to ferment, as a traditional alcoholic beer--which means kids and adults alike can enjoy this unique beverage. Northern breweries are getting in on the action: Timmins' Full Beard Brewing had a one-off called All Spruced Up, while Thunder Bay's Sleeping Giant Brewing experimented with a Touching Tips Ale.
Sample a spruce beer and you'll see why so many Canadian expats long for its taste from the spruce-less deserts of Dubai or Phoenix. The trick is to find it—even in Ontario it isn't common on supermarket shelves, although President's Choice and Compliments make a spruce soda that's stocked regionally. Or just brew your own alcoholic version using this recipe from the 18th-century British Army:
Take 7 Pounds of good spruce & boil it well till the bark peels off, then take the spruce out & put three Gallons of Molasses to the Liquor & and boil it again, scum it well as it boils, then take it out the kettle & put it into a cooler, boil the remained of the water sufficient for a Barrel of thirty Gallons, if the kettle is not large enough to boil it together, when milkwarm in the Cooler put a pint of Yest into it and mix well. Then put it into a Barrel and let it work for two or three days, keep filling it up as it works out. When done working, bung it up with a Tent Peg in the Barrel to give it vent every now and then. It may be used in up to two or three days after. If wanted to be bottled it should stand a fortnight in the Cask. It will keep a great while.

- General Jeffrey Amherst (1717-1797), Governor General of British North America
Best ways to enjoy: Cold and with friends.
5. Spruce Tips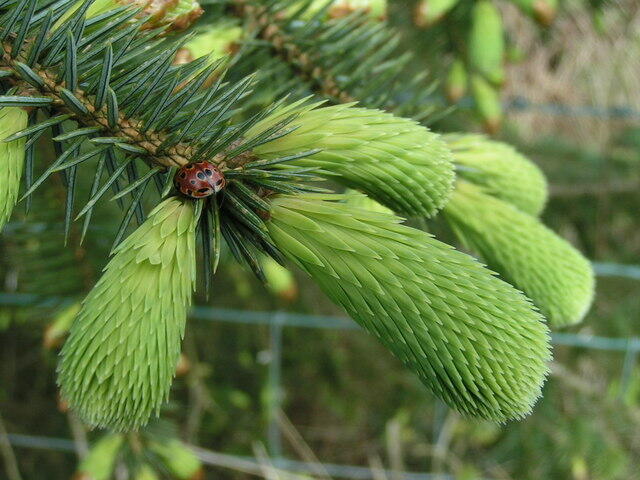 Spruce tips are edible, packed with Vitamin C, and delicious. These soft, bright green shoots emerge from the tips of spruce branches in early spring and have become a favorite with chefs in Canada, Alaska, and Scandinavia. With a mild, citrusy, pine flavour, these shoots have endless applications in the kitchen. They work well in fresh spring salads or as a garnish on roast vegetable dishes. You can also add them to a homemade pesto, or steep some dried tips for a soothing tea that's perfect for respiratory ailments.
If you want to forage your own tips, remember to pick from mature trees, taking no more than 20% of the tips from one tree. Try and avoid younger trees as well—they need those tips to grow big and strong. Keep an eye out for spruce tips on menus up North in early spring, and find out why these fresh greens have got such an avid following. 
Best ways to enjoy: If you're new to spruce tips, enjoying them on a salad is the best way to go. 
6. Chaga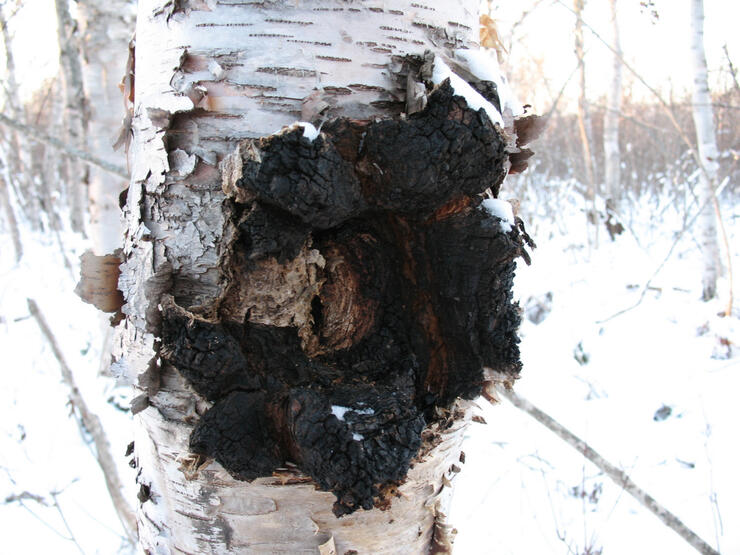 If you keep up with trendy health and wellness publications like Gwyneth Paltrow's Goop, you're likely familiar with chaga mushrooms. Lauded as an antioxidant and immunosupporting medicinal superfood, chaga is sold as a powder that you can add to your tea or smoothie for a wellness boost. The mushroom has a distinct earthy flavor reminiscent of mocha—which makes it a great addition to your morning coffee, too.
Most chaga today comes from Northern Ontario and Alaska due to overharvesting of the slow-growing fungi in northern China and Russia. In the wild, the parasitic chaga grows black and crusty on the side of birch trees—its appearance is bad news for the tree, but it's great news for fungus fans. Suppliers are cashing in on its popularity with sustainably-harvested chaga sold in raw or powdered form. Try some fresh, local chaga today and feel free to experiment with its many uses—it also comes in the form of soaps, body lotions, and beard oils. 
Best ways to enjoy: Add a sprinkling of chaga powder to your morning coffee. If you don't mind the earthy taste, it can also be added to boiling water to make chaga tea. 
Read our full article on chaga here.
How many of these have you sampled? If you've tried all five, you're officially a Northern foodie!