Radical Gardens
Winner of a Tourism Northern Ontario award, eclectic enterprise Radical Gardens brings innovation and organic dining to the Northern Ontario food scene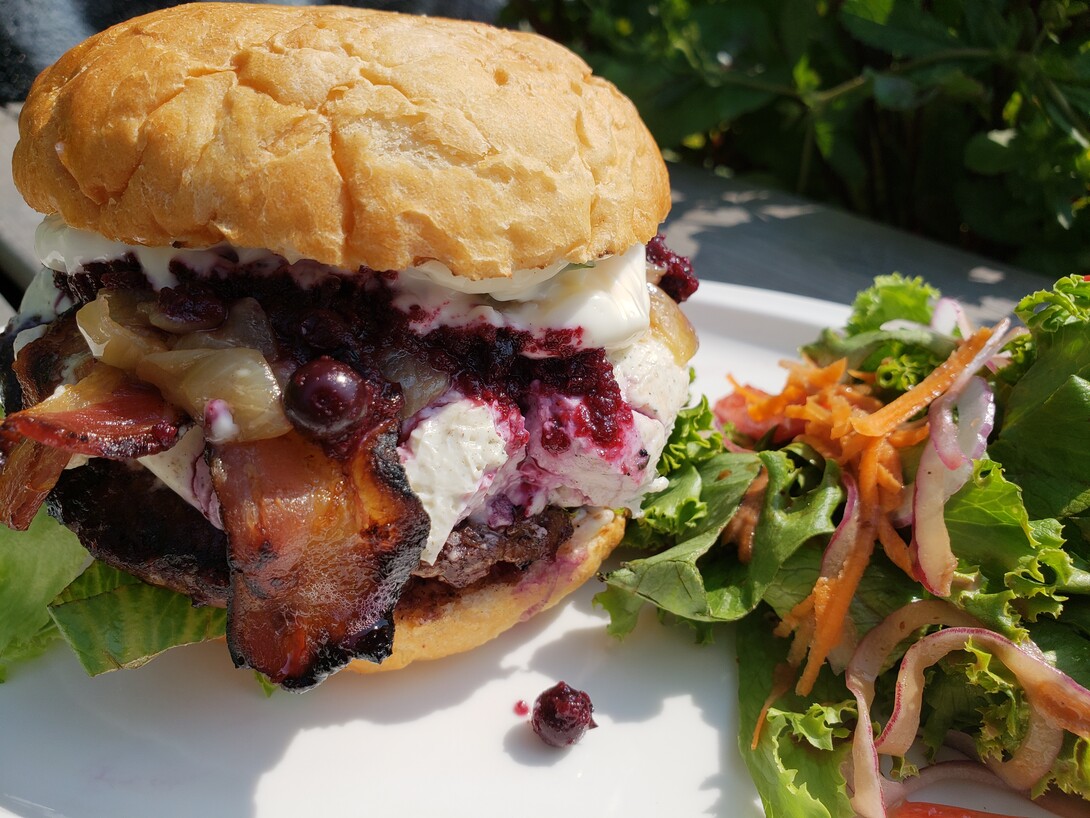 "I started making sandwiches and soups to pay the mortgage," explains Brianna Humphrey, founder of Radical Gardens, a Timmins-based organic farm and restaurant. "And it got really out of control." Entering its fourth year in business, the sprawling, eccentric enterprise is now an essential part of the Northern Ontario culinary scene and includes a food truck, a mushroom farm, and a catering business. "We recently ventured into wedding cakes," adds Humphrey.
With numerous industry awards under her belt, including a 2017 Tourism Northern Ontario Industry Leader Award, a 2016 Nova Award for best new business, and a LEAF Certification for sustainability, Humphrey explains how her fast-growing empire started as a stall in a local farmers' market. 
Growing an organic vegetable garden into an award-winning business 
Humphrey started farming in earnest around 2012 and sold her veggies at farmers' markets, but was looking for ways to increase revenue. To figure out how to grow the business, Humphrey sent out surveys to customers. The feedback? They'd love produce delivered to their doorsteps—and an online farmers market was born. A follow-up survey soon gave her a new idea. "They wanted food, and they wanted farm-fresh food, and they didn't know how to prepare it," Brianna says. "So we happened upon a restaurant." 
While patrons can still order food online for in-store pick up, the online market is now an extension of the brick and mortar eatery—home of one of the most innovative businesses to hit Northern Ontario in years. Now a neighbourhood hotspot on Fifth Avenue in downtown Timmins, Radical Gardens is known for its locally grown and organic ingredients and its innovative, seasonal cuisine. "Our restaurant changes its menu every week or every other day," she says.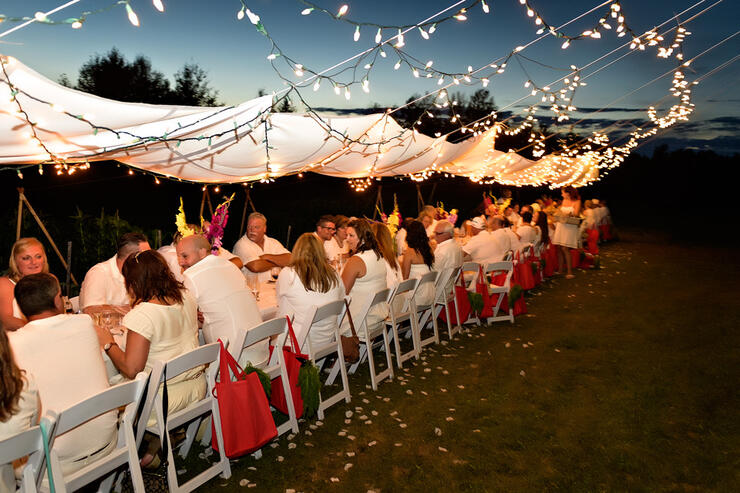 Fresh, organic, local cuisine made from scratch every day 
To take advantage of in-season produce, the restaurant's offerings are constantly evolving. Humphrey shares some popular menu items from the past few months: rainbow trout burgers, a vegan peanut satay rice noodle salad, buffalo chicken wraps, pork carnitas, and a Chorizo rice bowl with poached egg. A whiskey beer burger also made an appearance—the beef was local and the beer cheese sauce made with a brew from nearby Full Beard Brewing.
Unicorn trifles were a big hit, too. 
There's little Radical Gardens doesn't do—bagels, breads, pastries, and doughnuts like these ones are made fresh every morning. "You may see the same thing maybe twice a year," says Humphrey.
The Outlaw and the 'shrooms 
A food truck called Outlaw is the latest addition to the sprawling enterprise. New for the spring of 2018, Outlaw has a different menu from the restaurant and, according to Humphrey, is best known for its cuban sandwiches.
Other popular offerings from the truck have included a Philly cheesesteak, Louisiana po' boy, and corn dogs battered with beer from Compass Brewing. "Yesterday we made carne asada tacos on a vertical spit and they sold out in five hours," she says.
Popping up at different locations and events throughout the city, the truck now has a loyal following of locals and non-locals alike--a Torontonian recently took to social media imploring the truck to make a road trip down south. 
The second development in 2018 has been the growth of Humphrey's mushroom farming business. The farm produces around 120 pounds of shiitake, chestnut, and oyster mushrooms a week. In addition to serving these at the restaurant and food truck, the 'shrooms are sold to local chefs, independent grocers, and individual customers. Grown in organic substrate and watered with a reverse osmosis fog, the produce is chemical-free which is in keeping with the eco-friendly philosophy of Radical Gardens. This focus on sustainability means all food waste from the restaurant is returned to the farm for reuse, and most of the company's packaging is recyclable. 
Weddings are the next frontier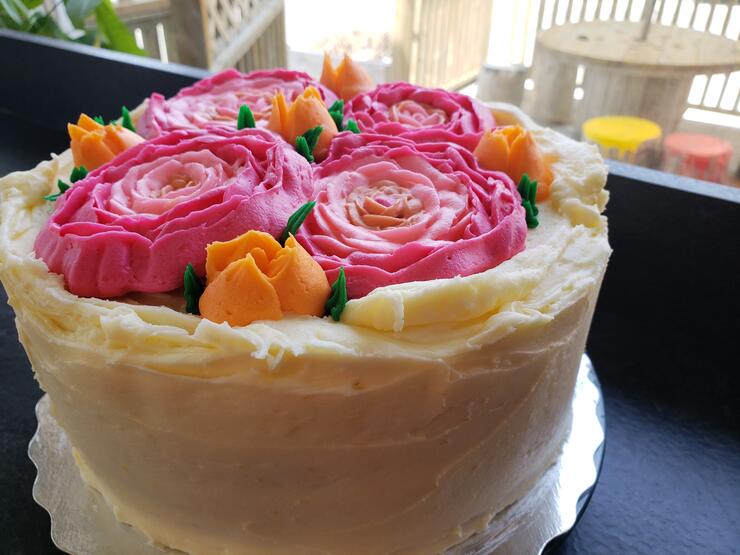 "People starting asking us to cater their wedding," says Humphrey. "And now we do weddings up to 250 people." In true Radical Gardens style, however, it doesn't stop with just the catering. Humphrey also offers floral design and custom wedding cakes. Her creations (check out this birch bark-styled wedding cake filled with wild blueberry cream cheese icing]) are truly works of art. "I'm a sculptor," explains the art school grad. "These are full-buttercream cakes. No fondant. They're hand sculpted." 
As for Humphrey's efforts to establish an apiary, it's a work in progress. "A bear devoured it this spring," she says. "I'm sure it was a happy bear."
Radical Gardens
163 Fifth Ave
Timmins, ON
P4N 5L1
(705) 465-3651
https://radicalgardens.com