A Complete All-Season Packing Checklist for Northern Ontario
Get the most out of a trip to Northern Ontario with this all-season packing checklist. Sunglasses? Check. And don't forget your passport if you're coming from the U.S.!
So you've decided to take a trip to Northern Ontario—great idea! This sprawling destination offers a huge range of wilderness activities and urban attractions for those who enjoy the outdoors. In the summer, you can camp, fish, pick blueberries, or hike behind the Bridal Veil Falls. In the winter visitors can go snowshoeing, snowmobiling, fat biking, and even spot the Northern Lights. But a great vacation requires the right equipment. Whether you're heading to Sunset or Superior Country for a few weeks or roadtripping to Sudbury or the Soo for a weekend trip or for a weeks-long adventure, there are some key supplies you will want to be sure to pack. 
To help prepare for your Northern Ontario trip, here is a year-round packing checklist and specific must-haves for the summer and winter seasons.
Year-Round Packing List for Northern Ontario
Whatever time of year you are heading to this region—and whether you are planning to spend most of your time outdoors or staying in the city—there are a few must-haves that every visitor should be sure they put in their bag.
A passport (if coming from the U.S. or other international destinations).
A driver's license if you're planning on getting behind the wheel (or if you're planning sampling some beer at any one of the region's many breweries—the legal drinking age in Ontario is 19). 
Prescription medications. If you're coming from the U.S. or any international destination, it's especially important to have all your medications on hand. While local pharmacies will have essentials like ibuprofen and aspirin, it's smart to bring along anything more specific that you may need.
Reusable water bottle.
Sunglasses. There is no shortage of great places to catch a sunset in Northern Ontario (it's called Sunset Country for a reason, folks). But whatever time of year, it's wise to bring a pack a pair of shades to help with visibility when hiking in the middle of summer or to help cut down on snow glare in the dead of winter. 
Sunblock. If you're wearing sunglasses, you should be wearing sunblock.
A good camera. Whatever your vacation plans, you're going to need a way to capture the stunning scenery and wildlife. While smartphone cameras are advanced enough for most people, professional photogs will want to bring more sophisticated equipment that can handle the kind of landscape and wildlife photography that the region is known for.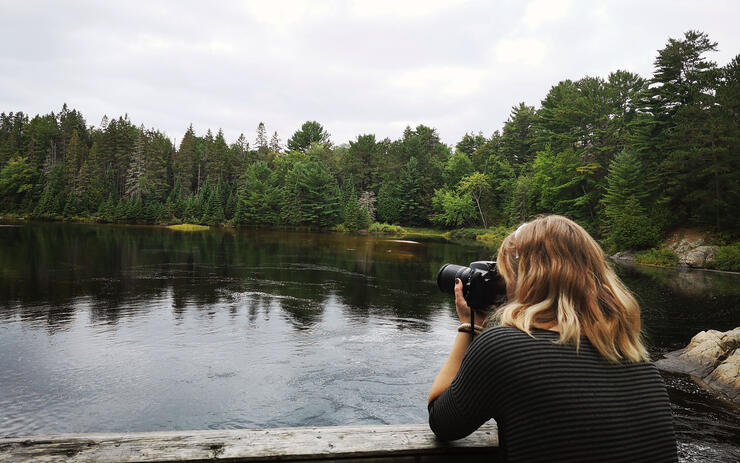 Local guidebook or printed maps. Google Maps might be great for helping you get around town, but in the great outdoors of Northern Ontario you are going to want something that can keep you oriented even when reception gets spotty or your cellphone battery gets into the red.
Basic first aid kit. Packing for any outdoor outing, whatever time of year, should include a basic first aid kit with bandages, gauze, and other basics to help handle minor injuries or accidents. Canadian Red Cross offers this handy kit, for example.
Spot GPS/Satellite device. This GPS tracker works when there's no cell service--a must-have when you're driving in remote regions. 
Flashlight, compass, and waterproof matches. You should hopefully not need any of these supplies, but it's a good idea to pack all of them.
Nightlife clothes. Northern Ontario may be known for its outdoors, but it's got plenty of urban hotspots too, with cities like Thunder Bay, Timmins, Sudbury, North Bay, and Sault Ste. Marie offering excellent shopping, dining, and nightlife options. If you're spending some time in the city, be sure to pack a change of clothes for a night on the town.
Sporting equipment. If you're not planning on renting equipment at one of the many full-service lodges and outfitters across the region, you'll need to bring your own gear.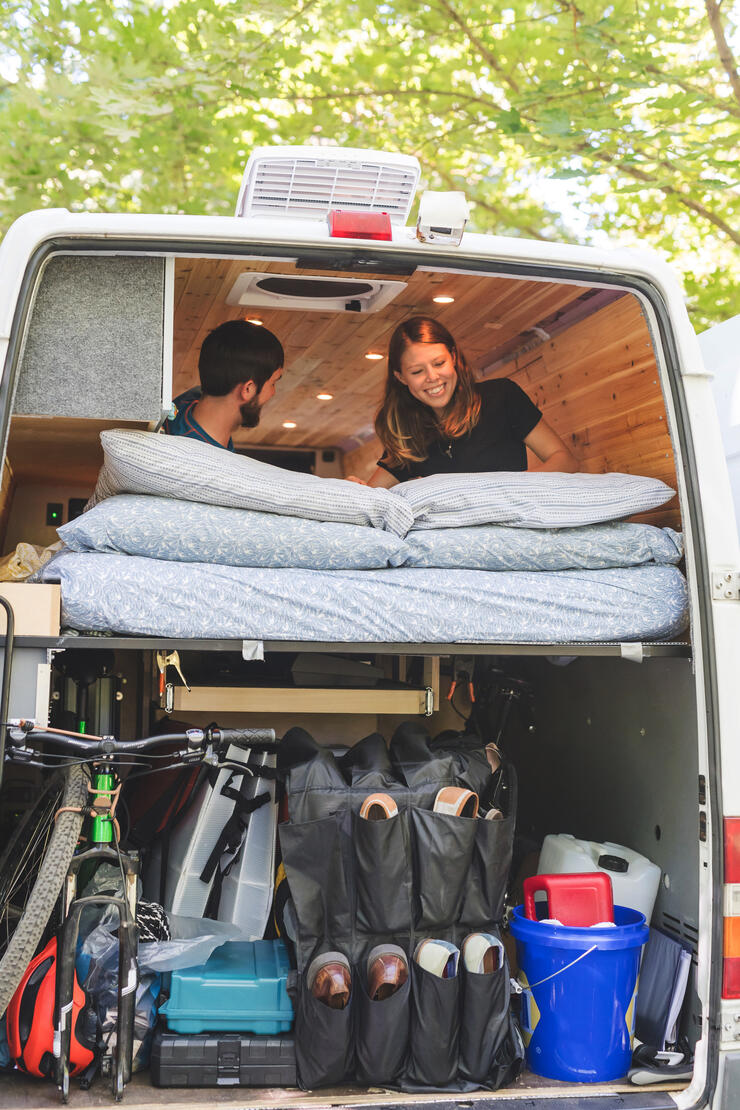 A good book, art supplies, knitting, or any other offline way to pass the time. If you're planning on getting away from it all, be sure to bring along something to keep you occupied—whether a good book you've been meaning to read, a watercolor set to capture the beautiful scenery that's inspired Canada's most famous artists, or anything else that doesn't require a Wi-Fi connection. 
Spring, Summer, and Early Fall Packing List for Northern Ontario 
July and August are the warmest months in Northern Ontario, but temperatures can drop significantly in the evenings and at higher elevations. Rainy days are not unusual in June or September, so a smart packer will be prepared for a range of conditions when visiting in the spring, summer, or fall. When it comes to clothing, layering is key these times of year to ensure you can adjust depending on conditions. Here are some good things to have in your pack:
Bug spray. While black flies, mosquitoes, and other pests in the region are most active during spring and summer months, it's a good idea to bring a bottle of insect repellant any time you're going to be outdoors. There are several natural options on the market but anything with DEET is the gold standard.
Sturdy footwear. If you're planning on enjoying the scenery, walking the trails or going fishing, some comfortable walking shoes or sneakers should be fine, but for more serious hiking, make sure to pack a sturdy boots or hiking shoes that will keep your feet protected and comfortable.
Wool socks. Stay away from cotton, which tends to hold moisture and takes longer to dry than wool.
Short-sleeve shirts. Consider at least one for hiking, one to keep clean for the evening/camping. Again, stay away from cotton and opt for a light merino wool or synthetic materials like polyester or nylon.
Long-sleeve shirt. 
Shorts. For warmer weather.
Durable long pants. Stay away from denim, and consider packing convertible pants that can zip off into shorts. Long pants are a good option for when temperatures drop, but also work as a great way to protect from mosquitoes. 
A hoodie or light fleece jacket. 
A light windbreaker or waterproof jacket. Ideally it should have a hood to use in the case of a surprise rain.
Hat with a brim. This serves both as good sun protection and effective way of keeping sweat out of your eyes when it gets warm.
Swimwear. Beaches, idyllic lakes, and swimming holes abound throughout Northern Ontario. Be sure you come prepared with a comfortable bathing suit. 
Late Fall and Winter Packing List for Northern Ontario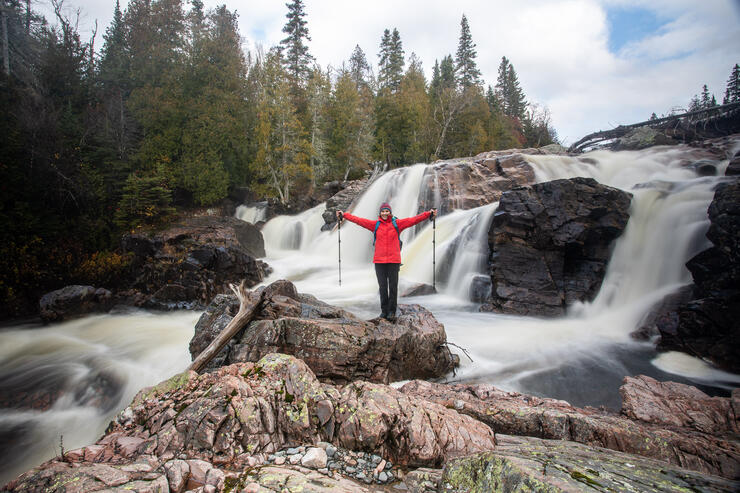 From October to April it can get plenty cold in this region, and you'll want to be sure to pack accordingly. Again, layering is key as even in the middle of winter, the sun can be impressive and you may find yourself warmer than you expected. 
Waterproof boots or snow boots (during extreme cold weather). If you're going to be getting out into the snow, this is perhaps the most important item you can pack. Make sure you're packing high-quality, waterproof boots that can handle Northern Ontario's low temperatures, and are marked for -30C or lower.
Base layer of socks, shirt and pants made of merino wool. A layer of merino wool will ensure the clothing closest to your skin will regulate moisture and keep you comfortable. You can opt for light, medium, or heavy weight depending on the expected temperature.
A warm sweater or pullover. A wool turtleneck is a good idea.
Long pants (wool or cotton).
Insulated snow pants.
Thin fleece jacket to wear under your outer jacket.
Waterproof outer jacket.
Durable hiking gloves.
Warm scarf or neck warmer. 
Warm hat or toque. Ideally, try to find one with a band of fleece in the lower inside edge to guard against the wind while keeping your head warm.
Emergency preparedness kit for your car or RV. While it's always a good idea to give your vehicle a checkup before embarking on a road trip, it's essential before travelling to a remote region where snow and ice are plentiful and cell service is spotty. Snow tires, flares, a spare tank of gas, and an emergency kit with flares, a shovel, and a warm blanket are always a good idea when travelling during a northern winter.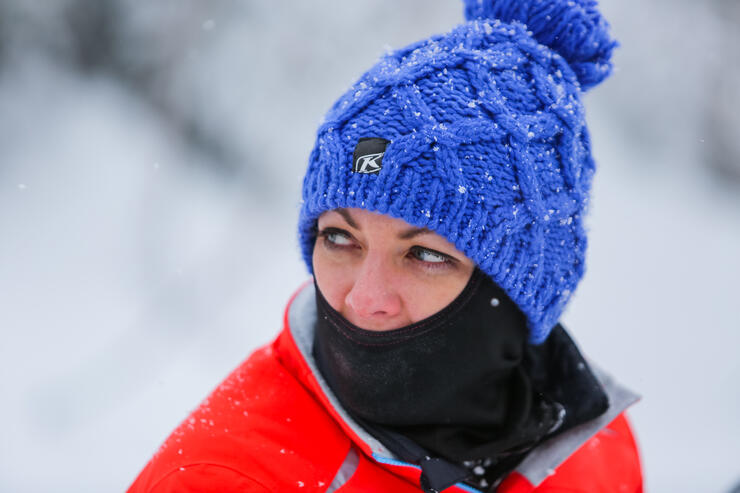 A balaclava or ski mask takes the places of both a scarf and a hat. Bring one of these to keep your head and neck warm while you're outside. 
Disposable warming packs. Put a few of these into your first aid kit, just in case.
Chapstick. The dry, cold air can do a number on your lips. 
Whatever the weather, get ready to enjoy an unforgettable adventure, exploring everything scenic Northern Ontario has to offer.
For more expert advice and information, reach out to the tourism folks at Northern Ontario's Sunset Country, Algoma Country, Superior Country, and Northeastern Ontario, who'd be happy to help, or call or email your lodge, resort, or campground and ask for advice!