6 Dark Sky Preserves in Ontario
Find exceptional sky-watching in Northern Ontario's deepest darkest places. Here are 6 must-visit Dark Sky Preserves!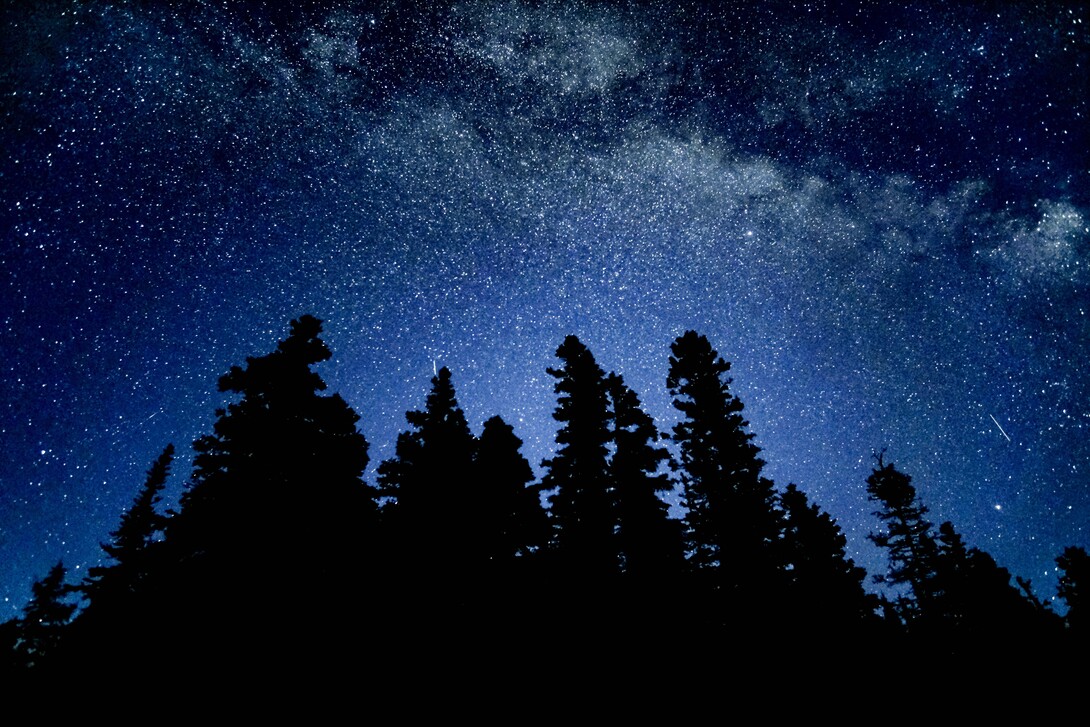 Want to see a meteor shower? How about the International Space Station, a planet, the Northern Lights, or the Milky Way?
A visit to one of Northern Ontario's Dark Sky Preserves gives you a unique opportunity to see some really breathtaking celestial scenery. According to Parks Canada, a Dark Sky Preserve is a protected area that makes a special commitment to protect and preserve the night by reducing or eliminating night pollution.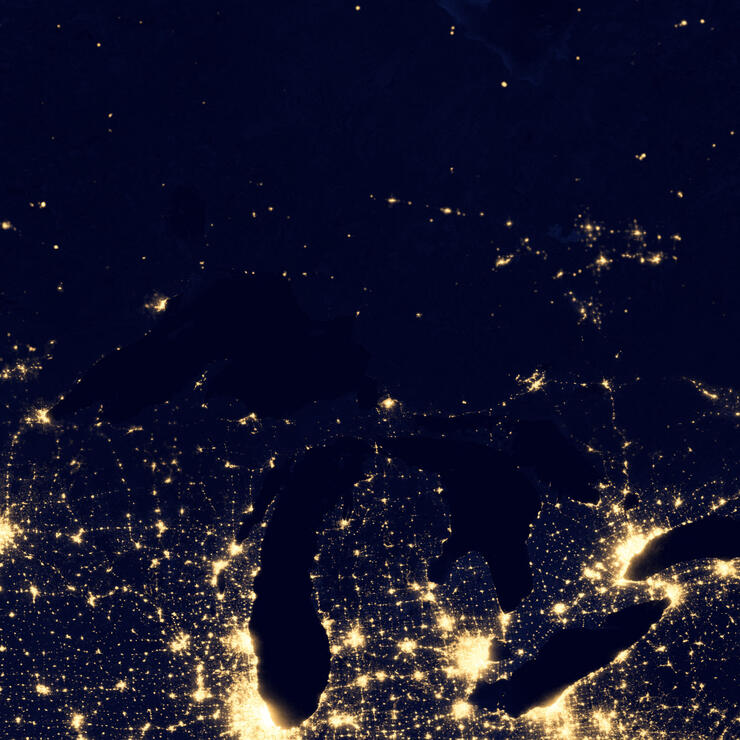 Minimizing light pollution means you get a chance to view a crisp, clear night sky in remarkable detail. Dark Sky Preserves also protect ecosystems, helping wildlife, plants, and insects that require darkness to find food, breed, or get around their habitat. Luckily, Ontario has a bunch of Dark Sky Preserves you can visit in any season. 
Here's where to find 6 Dark Sky Preserves in Northern Ontario. 
1. The one with the world-famous telescope, and some yurts: Killarney Provincial Park
In 2018, Killarney became the first Ontario provincial park to be designated a Dark Sky Preserve by the Royal Astronomical Society of Canada. The site holds dark sky events, interpreter-led astronomy programs and is home to a research-grade observatory with a 16-inch telescope and a 5-inch refractor for astro-photography. This wild and beautiful park has a special place in the hearts of many, including The Group of Seven's A. J. Casson, Franklin Carmichael and A. Y. Jackson. Its landscape includes the white quartzite ridges of the La Cloche Mountains, the pink granite of the Georgian Bay Coast and dozens of lakes set among the Jack Pine Hills. Open year-round, it includes yurt accommodations. There are excellent snowshoeing and cross-country skiing opportunities in the winter, and great fishing, hiking and camping in the rest of the year. The historic village of Killarney is 10 km away. Killarney Provincial Park is a 4.5-hour drive from Toronto and 6-hour drive from Ottawa.
For more info on Killarney Provincial Park Dark Sky Preserve visit: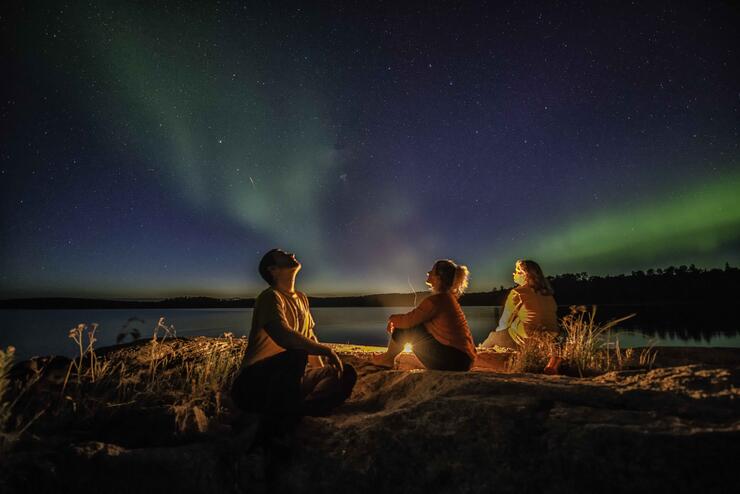 This wilderness class park was officially designated an International Dark Sky Park by the International Dark Sky Association in February 2021, making it the newest northern area to be recognized. To qualify, the northwestern park took a number of steps, including creating a light management plan, with light fixtures that are fully shielded, light only what they need to, and minimize the light they emit. The park has several cabins to rent year-round. In the winter, it boasts 15 km of groomed cross-country ski trails (which can also be used by snowshoers, to one side), ice fishing, skijøring trails and backcountry dog-sledding (with park permission). The rest of the year offers exceptional wilderness canoeing, camping, hiking and fishing. Quetico Provincial Park is a 2-hour drive from Thunder Bay and a 4-hour drive from Kenora. The town of Atikokan is about 43 km to the west.
For more info on Quetico International Dark Sky Park visit: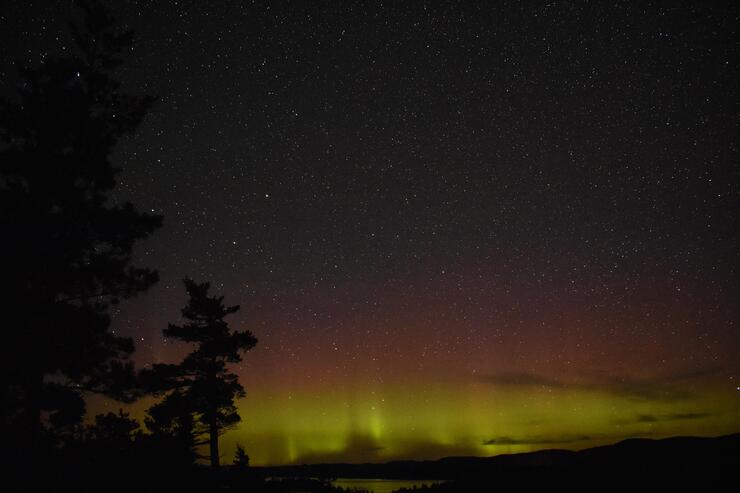 Like Killarney, Lake Superior Provincial Park was also designated a Dark Sky Preserve by the Royal Astronomical Society of Canada in 2018. It's found on the TransCanada Highway (2 hours drive north of Sault Ste. Marie and 5 hours northwest of Sudbury) but thanks to its remote location it's considered one of the darkest Dark Sky Preserves anywhere in the world! The latitude makes it a prime spot for seeing the dancing, colourful northern lights. Check out the designated stargazing site on Agawa Beach, near the Visitors Centre, for some prime north, west and south sky viewing on the beach. Open May to September, this park is known for its fantastic Agawa Rock pictographs, diverse and beautiful scenery ranging from beaches to cliffs to waterfalls, shoreline paddling on the clear waters of Lake Superior, great camping and trout fishing. 
For more info on Lake Superior Dark Sky Preserve visit:
4. The one with astronomy nights and mini putt: Manitoulin Eco Park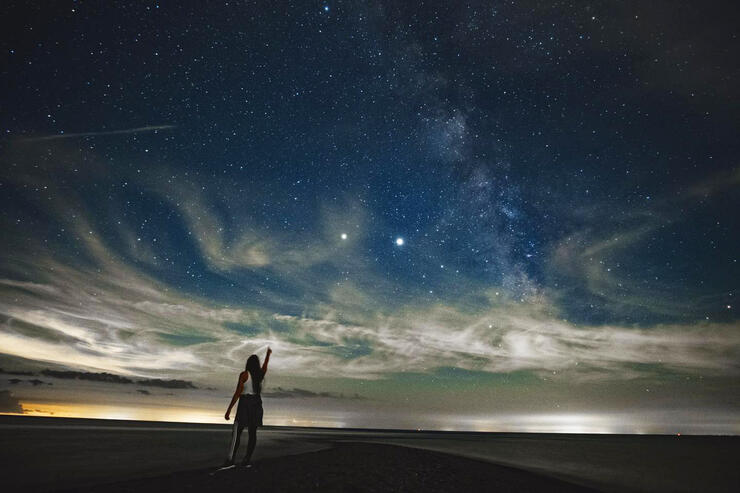 This park on Manitoulin Island is Canada's first and only commercial Dark Sky Preserve, designated in 2009. Accessibly via the Chi Cheemaun ferry dock in South Baymouth or the Little Current Swing Bridge, it's a 6-hour drive northwest of Toronto or 2 hours southwest of Sudbury. Under ideal conditions, you can view 7.5+ magnitude stars (which means they're really clear and bright!). This off-grid venue, sited in a hardwood forest, has an open field that allows for 360-degree viewing. It's open spring through fall for camping (including bunkie and tipi accommodations) and offers dark-sky events like a Perseid Meteor Shower Night, Perseid Night Hikes, Stargazing Night Hikes and Astronomy Nights. Daytime activities include a ninja course, mini putt and hiking. 
For more info on Manitoulin Eco Park Dark Sky Preserve visit: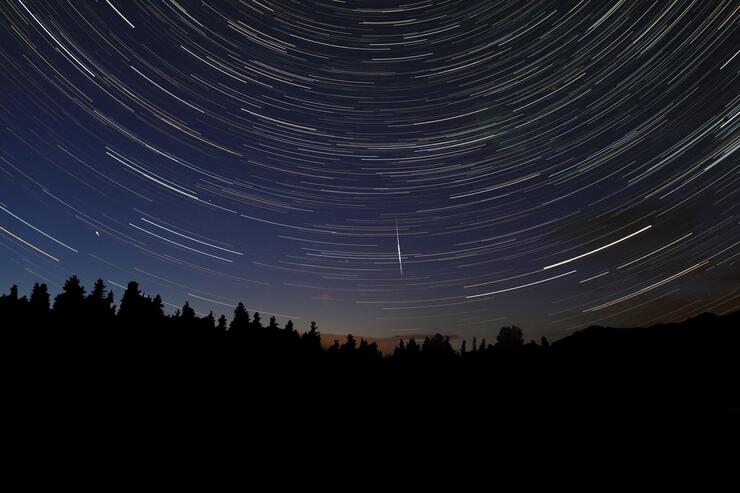 These two national sites—one mostly land, the other mostly water—are also Dark Sky Preserves. Bruce Peninsula National Park is located on the tip of a Georgian Bay Peninsula, near Tobermory. It offers lots of opportunities for night sky viewing at camping sites as well as year-round yurt accommodations. Under a 2021/22 pilot project, it's open for the winter (including winter camping) with limited services. In spring, summer and fall it's a natural playground with lots of swimming, exploring the coastline, hiking, bouldering and canoeing and kayaking. Just to the northwest of Bruce Peninsula National Park is Fathom Five National Marine Park. Also ideal for stargazing, other popular attractions include dive sites for 22 shipwrecks in Lake Huron, intriguing rock formations and backcountry camping and hiking on Flowerpot Island. Both are about a 4-hour drive from Toronto or 8 hours from Ottawa. 
For more info on Bruce Peninsula National Park and Fathom Five Dark Sky Preserves visit:
Tips for success
To make your Dark Sky experience the best it can be, remember a few things. Check the weather before you go. Bring a telescope or pair of binoculars. A headlamp with a red light setting or a piece of red cellophane over your flashlight means you have access to light but aren't interfering with your (or other people's) night vision. Download a stargazing app or bring an appropriate star chart for your area. The "Eyes on the Skies" monthly feature on the Ontario Parks blog is a good resource too. And have fun!