Have you Explored Ontario's Largest (And Least Crowded) National Park?
Canoeing, hiking, and paddling await in Pukaskwa National Park.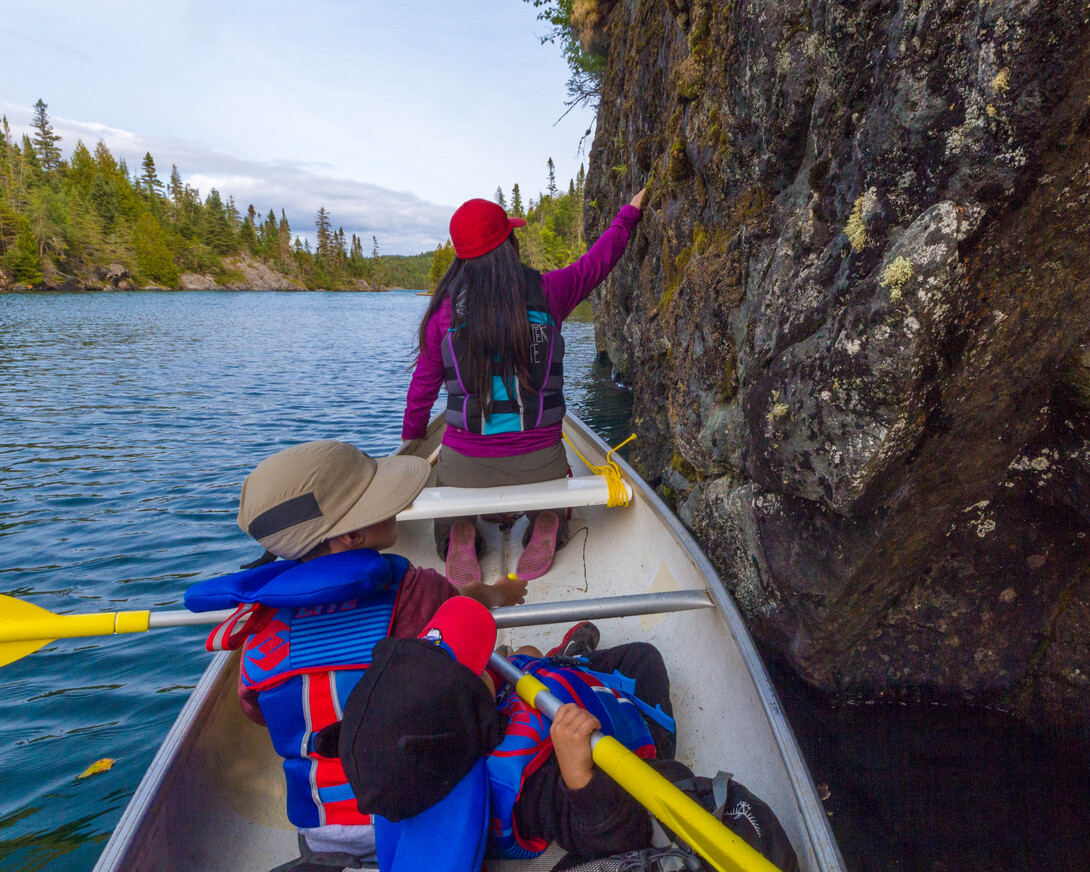 Family camping in Ontario has never been as popular as in recent years. This timeless escape from urban life offers the chance for families to reconnect, unwind, and find a balance that seems, somehow, unreachable when at home.
While the popularity of wilderness escapes has grown year after year, the accessibility of camping in Ontario has never seemed so distant. Campgrounds book up months ahead of time, and it appears that only the lucky manage to book one of these coveted sites.
Each year, campers need to look further north to find their little piece of paradise. And as they do, one of the best national parks in Ontario is often overlooked.
Pukaskwa National Park is as remote a camping destination as you can find without bushwacking through crown land. This park is one of the only public parks in Ontario where you can still enjoy a first-come, first-serve camping experience because it's rare, if ever, that Pukaskwa is full.
Don't go spreading the word too loudly either, but Pukaskwa National Park is also one of the most beautiful camping destinations in the entire province.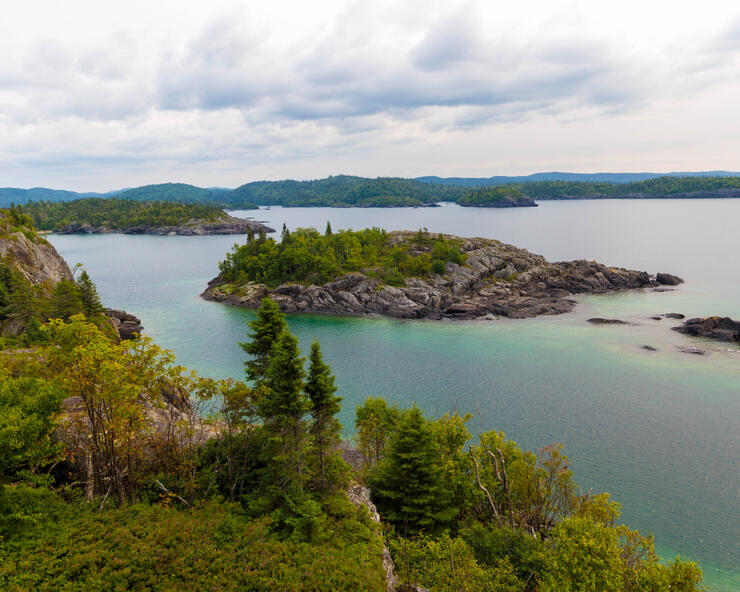 Pukaskwa NP (pronounced PUK-a-SAW) covers a vast 1,880 square kilometres of land off Lake Superior's northern tip. The park sits on one of the longest sections of undeveloped shoreline throughout the Great Lakes.
The considerable size makes this Ontario's largest national park. And, while it has remained relatively unknown to all but the most intrepid campers, the campground within Pukaskwa offers most of the services you've come to expect from some of the best Parks Canada camping experiences. The park offers mostly backcountry campsites as well as one front-country site. For those who prefer comfort, Pukaskwa also offers five oTENTik glamping sites. These include a wood stove, electricity, cooking amenities, and enough room to sleep six. 
There is also WiFi and a heated comfort room available in the well-equipped visitors centre.
The park is about halfway between the cities of Sault Ste Marie and Thunder Bay. And the closest towns are Marathon, in the north, and the birthplace of Winnie the Pooh, White River in the east.
The remote location means that visitors experience nature at its most raw, from driftwood-strewn beaches to rocky coastal hiking trails. Yet, among all of this stunning, untouched nature lies a park that is well cared for with a team of hard work and friendly wardens and rangers.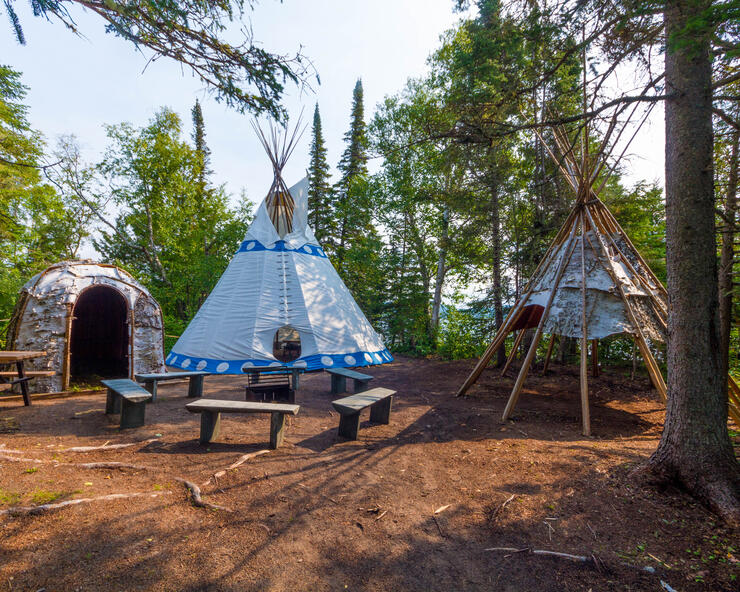 My family first visited Pukaskwa on one of our regular northern Ontario trips. After rolling through White River and doing the requisite photo stop at the Winnie the Pooh statue and playground, we took to the back roads through the deep northern Ontario forests to the entrance to the park. It was almost eerie how calm, quiet, and secluded the park is compared to other national parks such as Bruce Peninsula or Point Pelee.
We were guided to our campsite, a large, private spot in Hattie Cove, the only front-country campground in the park. Hattie cove has a large comfort station that even has hot showers.
The campground hosts greeted us. At their site is where we could purchase some firewood and get tips on exploring the park over the next few days. They were helpful and even pointed us to a few family-friendly hikes that we might enjoy.
It was mid-September during our visit, and the northern Ontario chill was starting to make itself known, but we were well prepared for cool-weather camping and got to work setting up camp, making a fire, and of course, cooking up some SMORES.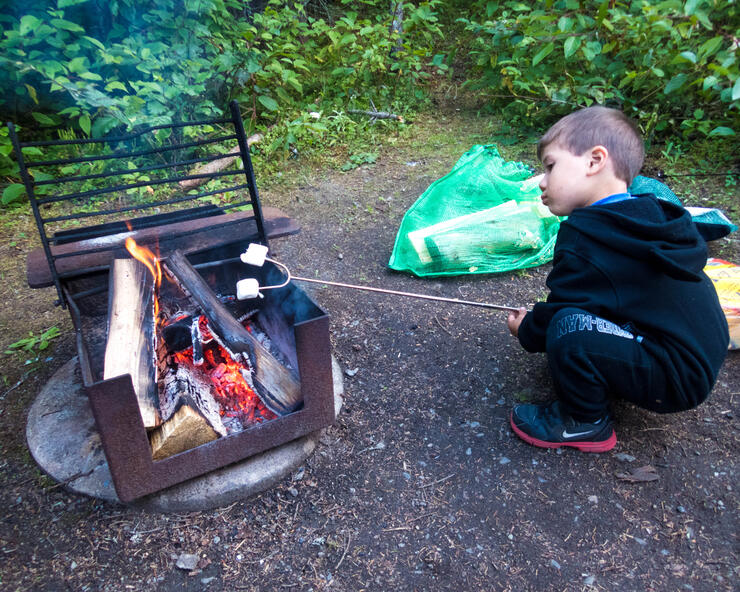 This campground was the quietest site we have ever stayed at. For a family that enjoys camping between 20 and 40 nights a year, that's saying a lot. There were no car alarms, beep beeps, or generators running that we could hear. And it was the most blissful sleep that we've ever had.
We woke up refreshed, enjoyed a great breakfast, and felt it was time to hit the trails.
Pukaskwa has some of the most unreal landscapes. And hiking is one of the top ways to experience the gorgeous forests and stunning Lake Superior shorelines.
We enjoyed the Beach Boardwalk Trail, which includes areas that inspired famous paintings from the Group of Seven. The Hattie's Cove Firewalk contains sections of the epic Lake Superior Coastal Trail that stretches up to Sleeping Giant Provincial Park.
For those intrepid adventurers, the White River Suspension Bridge trail is one of the most scenic hikes in the park. However, this out-and-back trail requires a commitment of at least 6-8 hours to complete.
If there is a better way than hiking to experience the natural shorelines of Pukaskwa National Park, it's from the water. We had traveled north from Brampton with our canoe with the very intention of exploring some northern Ontario paddling. And Pukaskwa was among the best destinations we took to the waters. If you don't have your own equipment, though, canoe and stand-up paddleboard rentals are available at the park kiosk.
The borders of Pukaskwa NP encircle a considerable number of lakes and rivers. It's genuinely a water-lovers paradise. For adventurers, there are Lake Superior's wild and unpredictable waters (please make sure you're experienced and prepared before paddling these frigid waters), but for us, launching from Hattie's Cove boat launch made for the perfect accessible canoe experience.
The protected waters of Hattie's Cove helps paddlers avoid the choppy waves of the world's largest lake. The scenery here is mind-blowing with towering cliffs, tree-dotted islands, and crystal clear water that might make you feel as though you're gliding across glass.
For anglers, getting out on the water also means the chance to bag some pretty impressive fish. Just make sure that you have a fishing license before visiting. For more information on paddling in the park, check out this guide here. 
Pukaskwa Is Perfect For Families
There is simply no better place to visit for families that need an escape than Pukaskwa NP. You won't be arguing about WiFi and video games, your boss won't be able to call you for those "after-hours emergencies," and you'll have the chance to experience some of the most breathtaking nature in the province.
But visit soon, before the rest of Ontario learns what they're missing out on!