What is a Lodge?
(And how can I book one?)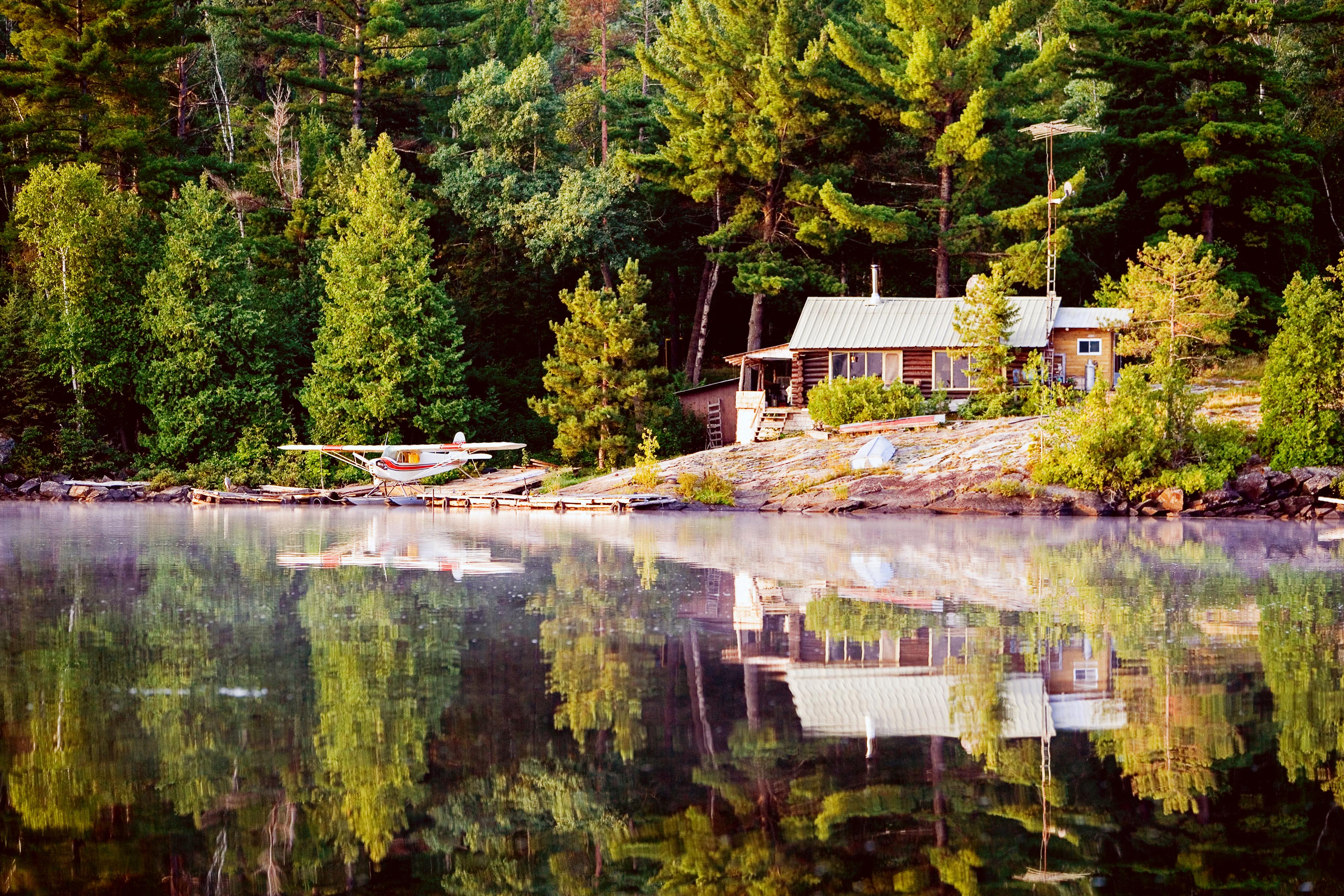 A lodge is a little bit of paradise on earth. Think of it as a relaxing all-inclusive resort minus the crowded pools, sunburns, and long flight. Enjoy the peace of mind that comes from knowing your meals, housekeeping, and outdoor equipment like fishing gear, kayaks, and canoes are all provided.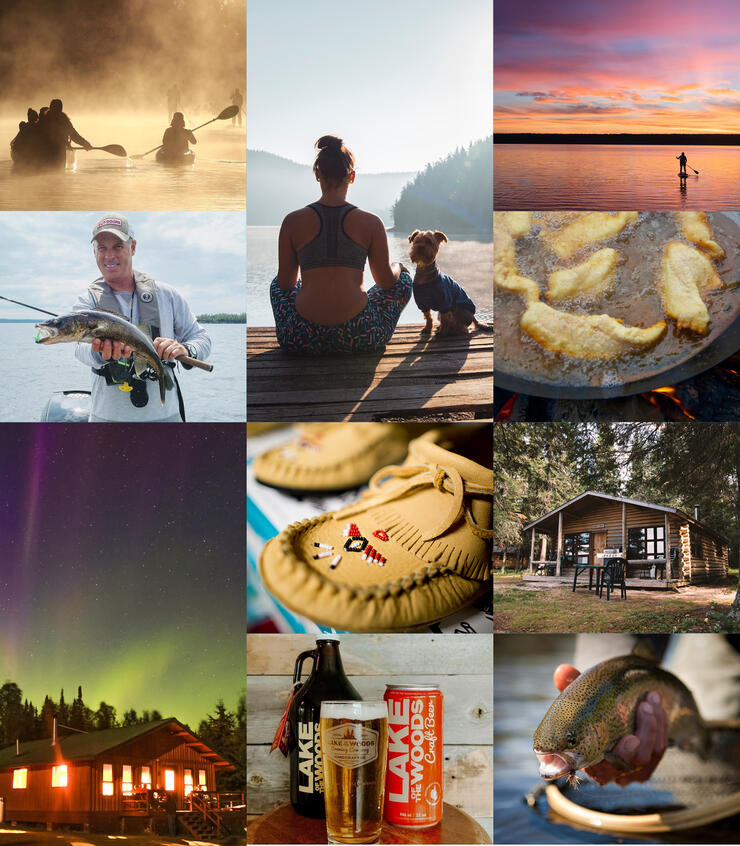 What is there to do at a Northern Ontario resort?
World-class fishing. If you've never fished before, no worries. Our resorts have fishing guides that will provide the gear, take you out on the lake, and help you catch (and release) a big one. The lakes and rivers up here are packed with walleye, perch, lake trout and brook trout, muskie, and pike, to name a few. In fact, the largest brook trout in the world was caught up here. If you've never taken a selfie with a fish, now's your chance. Find resorts that cater to new anglers by choosing one part of Ontario's Experience Fishing program.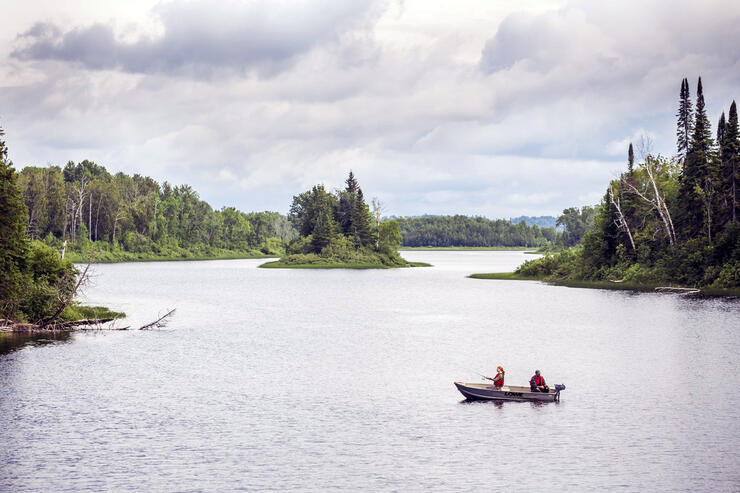 Unplug. You know you need it. The notifications, the emails, the endless video calls—it's all become too much. It's time to reward yourself with a vacation that lets you enjoy nature IRL, not as a screensaver. 
Hike & Bike & Swim & Paddle. Depending on which lodge you choose, you'll have access to a vast network of hiking and biking trails, plus pristine freshwater lakes for swimming. From the boreal forest to the Canadian shield, our landscapes were made for exploring. Canoes, kayaks, and other equipment are all provided by the lodge. All you have to do is show up!  
Create. Bring your sketchbook, your journal, your knitting needles, your screenplay, and allow our Ontario landscapes to inspire. This is the land that inspired the Group of Seven, and countless other artists before and after. Let the creative juices flow! Many lodges offer a variety of classes for the whole family.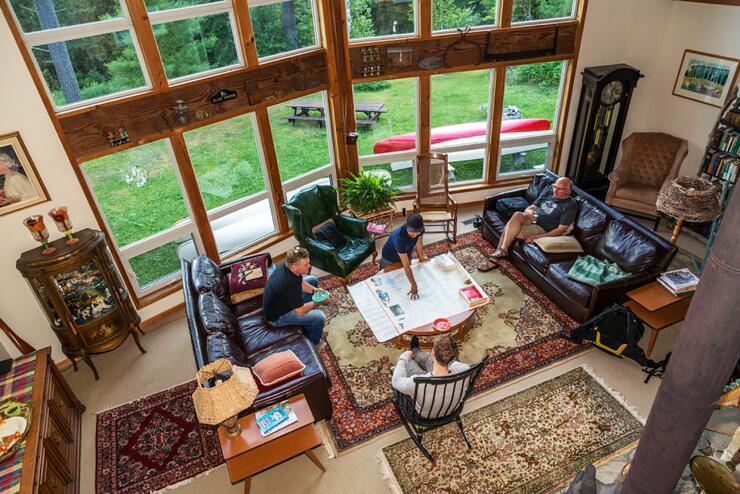 Enjoy Canadian cuisine. Try a shore lunch. Enjoy desserts made with local berries like haskap or blueberries. Whether it's mom and pop home cooking or a renowned chef, Ontario's lodges are known for their excellent dining options. 
In short, there's plenty to do at a lodge, but there's also lots of nothing to do, too, if that's your thing. Sunbathe, read, and enjoy 
What kind of resort lodges are there?
What type of lodge you choose depends on how far away from the modern world you want to get. Enjoy a lodge retreat after a leisurely road trip or take to the skies to reach your destination. 
Drive-to lodges. This is just what it sounds like, and likely how you're accustomed to arriving at your vacation destination. Follow your GPS and enjoy the ride.
Boat-in lodges. Many of our lodges are accessible by water only. This is how lodges were meant to be experienced. It's how the Indigenous people travelled before European contact, and how the Voyageurs did it, too.
Fly-in lodges. This is the real deal lodge experience. This is where your GPS won't help you. These are lodges that can only be accessed by float plane—a once in a lifetime bucket list experience. Imagine soaring above the green blanket of treetops, circling above your own private lake, and coming in to land right on the water, where you'll be greeted by welcoming lodge staff. This is flying as it's meant to be. You don't even have to take off your shoes! ;)
Our lodges are all across Northern Ontario. To help choose which lodge vacation is right for you, visit our subregions to learn more: Sunset Country, Algoma Country, Northeastern Ontario, and Superior Country. 
What are the dining options at a Northern Ontario lodge? Do I have to bring my own food?
To make the guest experience as stress-free as possible, most lodges offer all-inclusive plans. These are called American plans, in honour of our Southern neighbours who flock to Ontario lodges every summer and expect only the best. The American plan includes all your meals as well as daily housekeeping services. If you prefer to cook for some reason, there's a housekeeping-only option.
But I have a cottage. How is this different?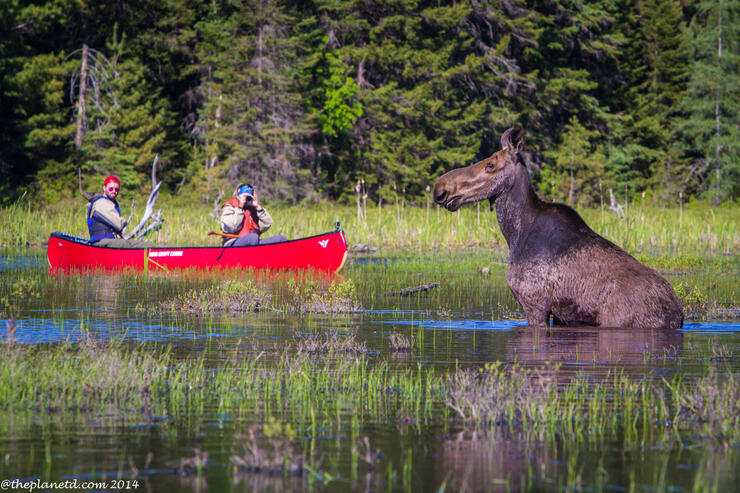 Bustling resort towns are fine, but they're often crowded, the lakes are noisy with watercraft, music and voices carry across the water, wildlife sightings are non-existent, and Wifi, cell phones, and TVs are ubiquitous. To experience the true north in Ontario, a lodge is the answer. Lodges are often the only structure on the entire lake which means a 100% private wilderness experience for you and your family. Wildlife sightings are common, and the lakes are quiet except for the call of the loons. Once visitors have experienced the difference, they always come back for more.
Isn't it kind of expensive? I'm not even leaving the province.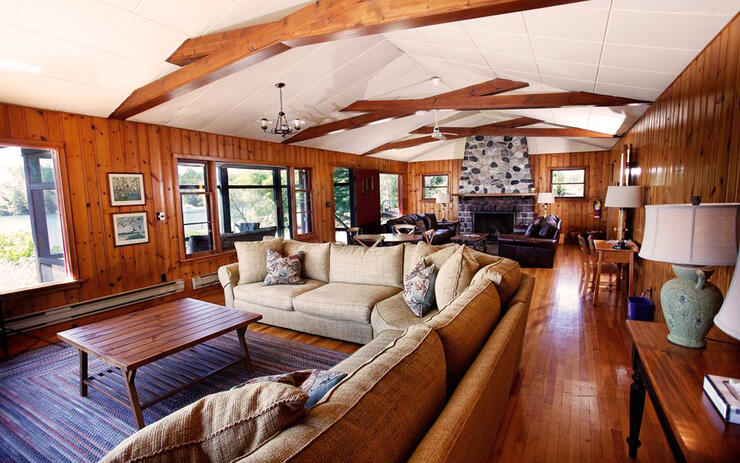 An all-inclusive lodge in Northern Ontario is comparable to a Caribbean or European getaway. It's high time for Ontarians to discover what Americans and Europeans have known for years—an Ontario lodge vacation is the trip of a lifetime, and well worth the investment. Book today, and think of it as a happiness down payment.
Come explore our wide-open spaces up north. book your ultimate Canadian lodge vacation  today
For more information on how to book your Northern Ontario 2022 lodge vacation, visit Sunset Country, Algoma Country, Northeastern Ontario, and Superior Country.