7 Great Stops to Make Along the North Channel
Driving between Sudbury and the Soo? These quick stops will liven up your trip.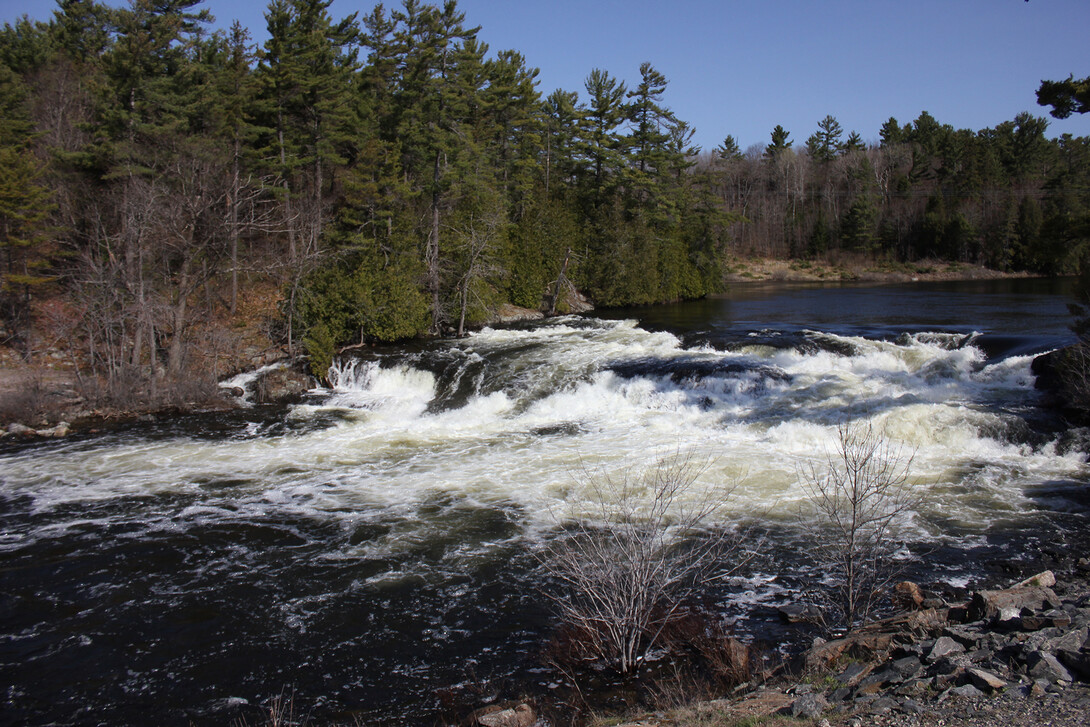 As a newly converted fan of Sault Ste. Marie, I feel a bit cheated.
Despite living in Sudbury for years, I somehow missed out on a spectacularly scenic and attraction-packed drive along the North Channel. This drive has made me appreciate this part of the world even more.  From scenic views to quaint towns to active wildlife (drive carefully!), being a passenger along the route was a blast. And if you make these stops too, you'll begin to understand why the journey is just as good as the destination.
1. Stretch in Serpent River
Congratulations, you've made it about halfway, whether you're driving east or west. It's about time to get out of the car and stretch your legs, don't you think? As we drove over Serpent River, we couldn't resist pulling onto the side of the road to jump out and stroll down to the edge of the roaring water. It being spring, the river was very active, but it's beautiful year-round. This is definitely worth the stop.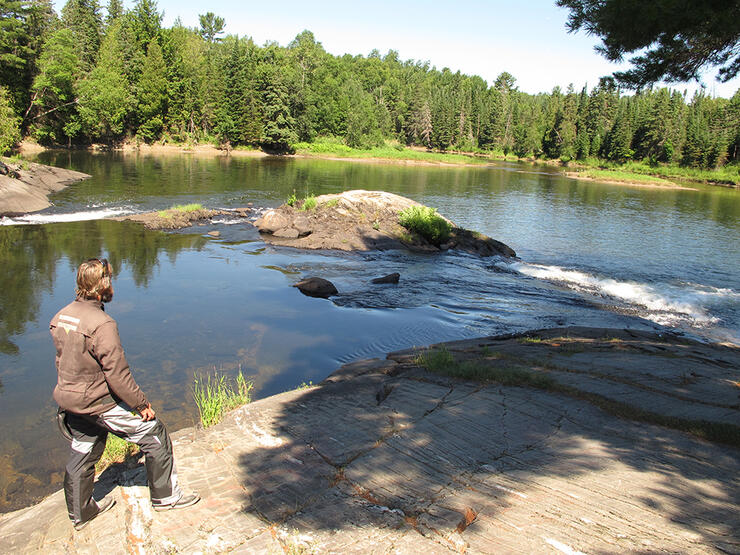 2. Learn Some History in Blind River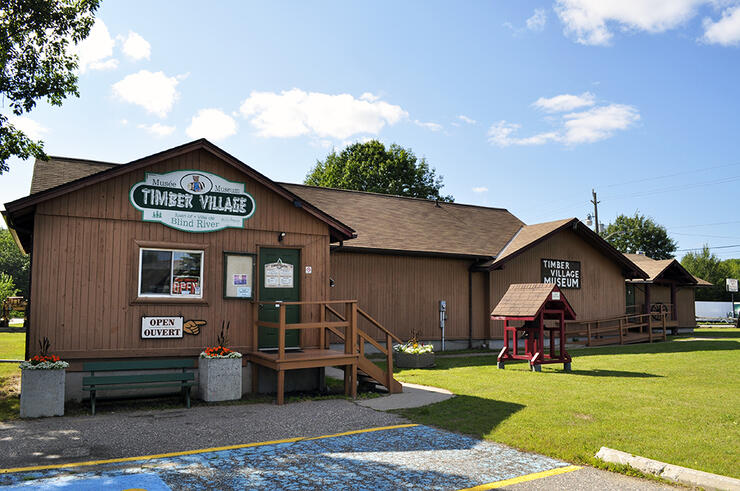 If you're not in too much of a rush and appreciate art and history, you won't want to miss the Timber Village Museum in Blind River. It's big enough to occupy a couple of hours if you have them (they have over 5,000 artifacts and 3,500 photographs!,) but it's also small enough to do quickly if you're on a strict schedule like we were.
The museum also functions as an art gallery and gift shop, so there's something for everyone and it's a great cultural gem along the North Shore.
3. Cross the Bridge at Dean Lake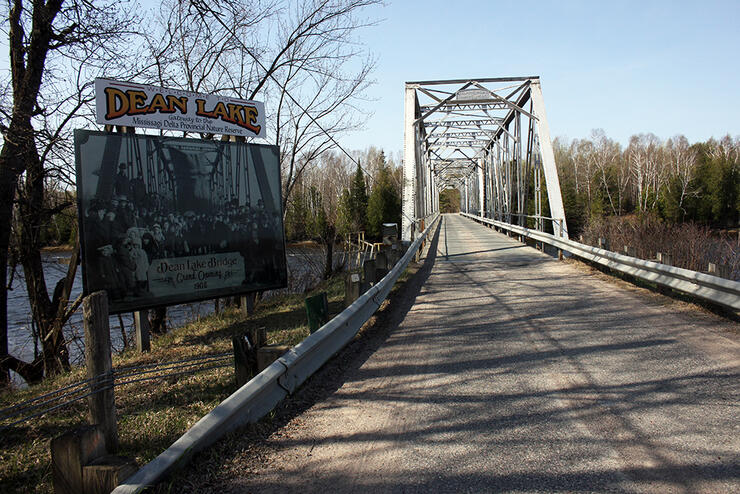 We almost drove right by the Dean Lake Bridge, but I'm so glad we saw it peeking out from the trees. Good thing it was spring and the leaves weren't fully unfurled yet! The long white bridge extends over a sand-banked river that flows lazily down to the North Channel, and a small sign at the beginning will tell you that it was built over 100 years ago, in 1908.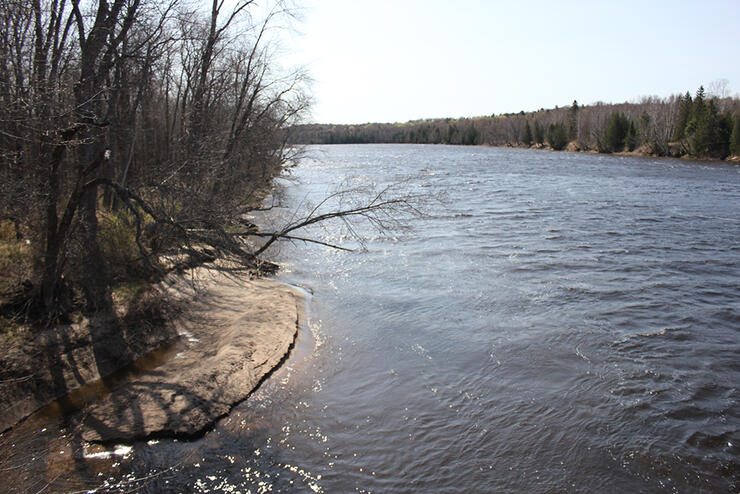 It would make the perfect spot for a picnic, and it gives you an unrivalled view of the river.
4. Forage Fiddleheads & Leeks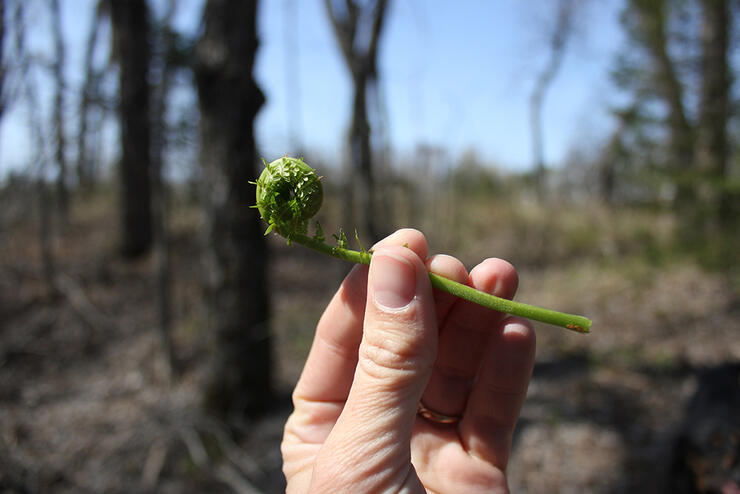 Shortly after we stopped at the Dean Lake Bridge, we were thrilled to discover another treat besides the view: fiddleheads! The ostrich ferns in a nearby valley were in their infancy and made for a perfect snack later that day. Make sure any land you forage on isn't private, that you know how to identify fiddleheads properly, and that you wash and cook them thoroughly before consuming. If you're in doubt, leave them alone!
Wild leeks were another edible that popped up on the route, and while they're safe and delicious to eat, they're actually endangered. So, be careful not to harvest more than five to 10 percent of any bunches you find, and take only the leaves, not the bulbs.
5. Free Library in Bruce Mines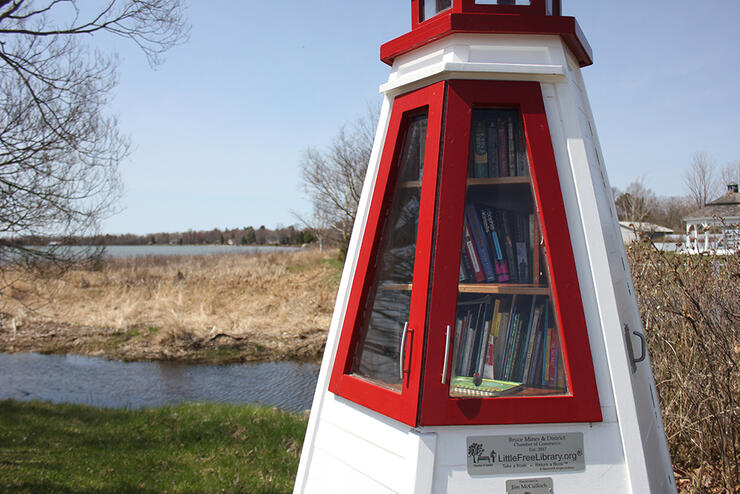 There's so much to see and do along the North Channel route, it's unlikely you'll need a book for the road, but it never hurts to have one on hand. That's where Bruce Mine's free library comes in handy: the charming, lighthouse-shaped shelf is right off the highway by the water. Feel free to take a book or leave a book, but whatever you do, don't forget to sign their guest book!
6. Butter Tarts & Ice Cream in Bruce Mines
Bruce Mines was probably our favourite stop because right after finding the little library, we found the best butter tarts (excluding those made by my boyfriend's mother). The tarts at Bobber's are ooey, gooey, and utterly delicious: do not, I repeat, do not skip this stop.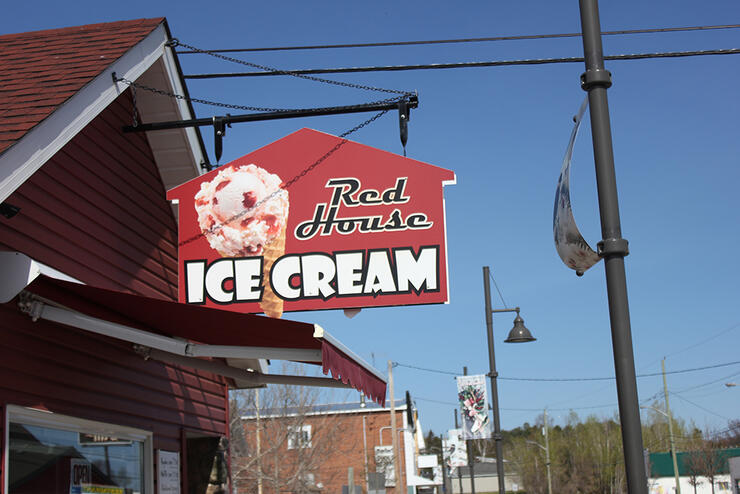 Furthermore, while I was waiting at Bobber's, a local fellow told me a young woman had recently bought the Red House Ice Cream shop across the street. I figured it couldn't hurt to check it out, and boy am I glad we did. The specials board listed "The Salty Dog" and the new owner, Ellen, told me it was a homemade drumstick-style treat: a waffle cone with butter tart filling in the bottom, vanilla ice cream, dipped in dark chocolate, topped with pretzels. How could I not get it? Two more locals stopped by as I ordered, and one claimed she couldn't decide whether it was "a blessing or a curse" that Ellen had started making them. I'm going to go with blessing.
7. Visit the Loonie in Echo Bay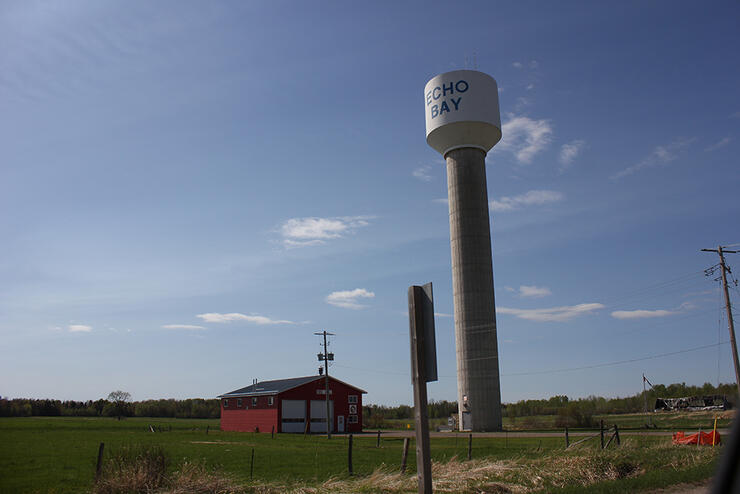 After all that sugar, we certainly didn't need any more treats, but we did need one last chance to stretch our legs before getting to the Sault. Since Sudbury has the Big Nickel, I figured we should check out Echo Bay's Loon Dollar Monument, built-in 1992. It made for a quick, worthwhile detour off the highway.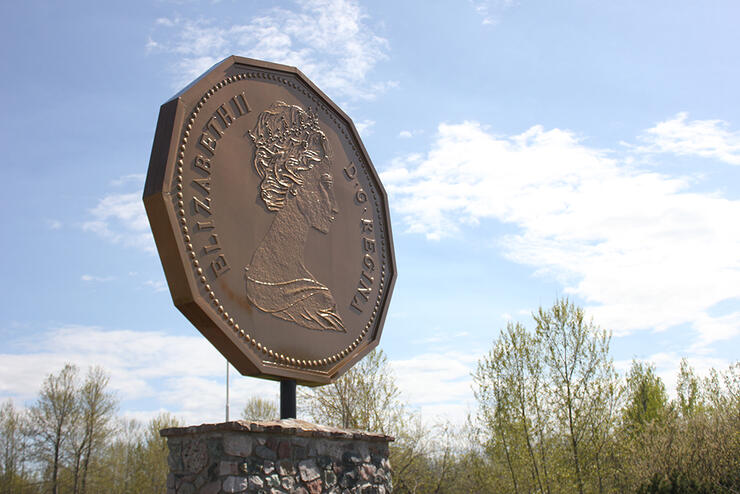 As a Sudburian, I take issue with the claim that "most visitors agree that Algoma Country's big loonie has 20 times the value of Sudbury's big nickel," but I can't deny that the view of the hill and the bay from down at the loonie was pretty wonderful. It's two sides of the same coin really: both sites are worth visiting. So if you're from the Sault, come on to Sudbury and enjoy the North Channel sites along the way, and if you're a Sudburian like me, I highly advise you to take the long way to the Sault someday soon.
And don't stop there—there are countless stops worth your while in Algoma, I hope you have the time.