Experience the Group of Seven in Algoma
To understand the powerful beauty of Algoma's landscapes, you need to see it for yourself.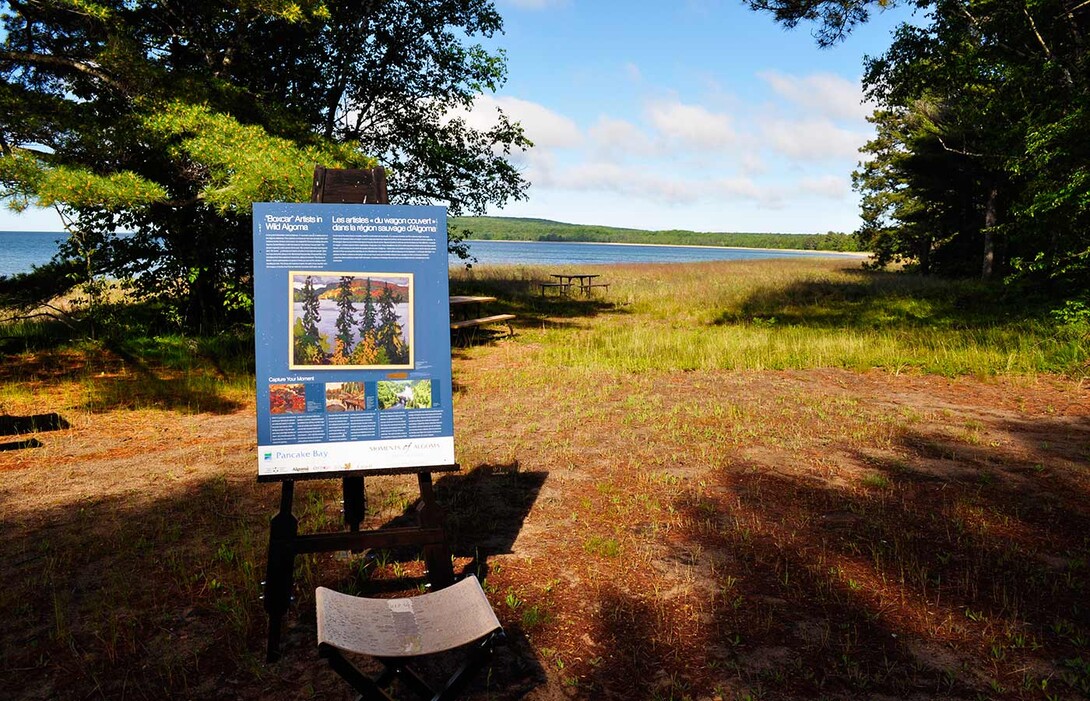 Through blogs, featured articles and photography we share the best of Algoma. It is this region in Ontario where members of the Group of Seven travelled together to seek out new inspiration, solitude, and tranquillity. 
Do you need to bring a backpack and hiking boots to experience what members of the Group saw and felt here? If you love backcountry camping and portaging a canoe, we invite you to do so. There are some easier ways to experience the Group of Seven that don't require portaging or pitching a tent.
1. Follow Their Path
From Sault Ste. Marie to Wawa, continue northwest to White River, Pukaskwa National Park and along the top of the Superior. Located along this route are interpretive panels, each telling a different story about the artists and landscapes they painted here. On the journey, you'll discover breathtaking scenery and peaceful sandy beaches, natural and area attractions, and places to eat, stay and meet friendly people who live on the Big Lake.
Travel Tips: Some signed sites are quite easy to get to, while others are generous hikes. Plan your route ahead so you know what to expect.
Planning Tools:
2. View Their Works
An interpretive panel on-site in the sculpture park.
Learn more: www.artgalleryofalgoma.com/gallery-tours.html or (705) 949-9067
3. Create Your Moment
Surrounded by such beautiful inspiration, you'll want to pick up a camera, paintbrush, or lump of clay to create something out of what you've experienced. Don't just see and hear about the Group of Seven's moments; capture your own. During your visit to Algoma, you can learn to create by booking classes or workshops held by local artisans and photographers. A few ideas:
4. Capture Your Moment
Plan Your Trip: www.algomacountry.com/where-to-stay
5. See Where They Lived and Painted
The Agawa Canyon Tour Train is a one-day rail excursion that brings you 114 miles north into the same stunning wilderness experienced by members of the Group over 100 years ago. A stopover in the Canyon allows you to walk the nature trails leading to the waterfalls like Bridal Veil Falls, one of the waterfalls forever captured by Lawren Harris's Waterfall, Algoma and J.E.H. MacDonald's Algoma Waterfall. Take the stairs to the Lookout for a panoramic view of the Canyon. There are three interpretive signs that tell this piece of the Group of Seven stories: one at the train station and two located in the Canyon.
6. Take Moments Home With You
You can love and appreciate art even if you aren't an artist. The Algoma region is home to many talented artisans, photographers and painters who create stunning pieces inspired by the place where they live and work. You will find many shops, farmers' markets, and art and studio tours where you can purchase pieces to cherish for yourself, or give as thoughtful gifts. If you are looking specifically for Group of Seven-themed prints or artworks, you'll find shops that carry these items as well.
A few places to shop: