The Top 5 Water Sport Schools in Ontario
Get serious about summer fun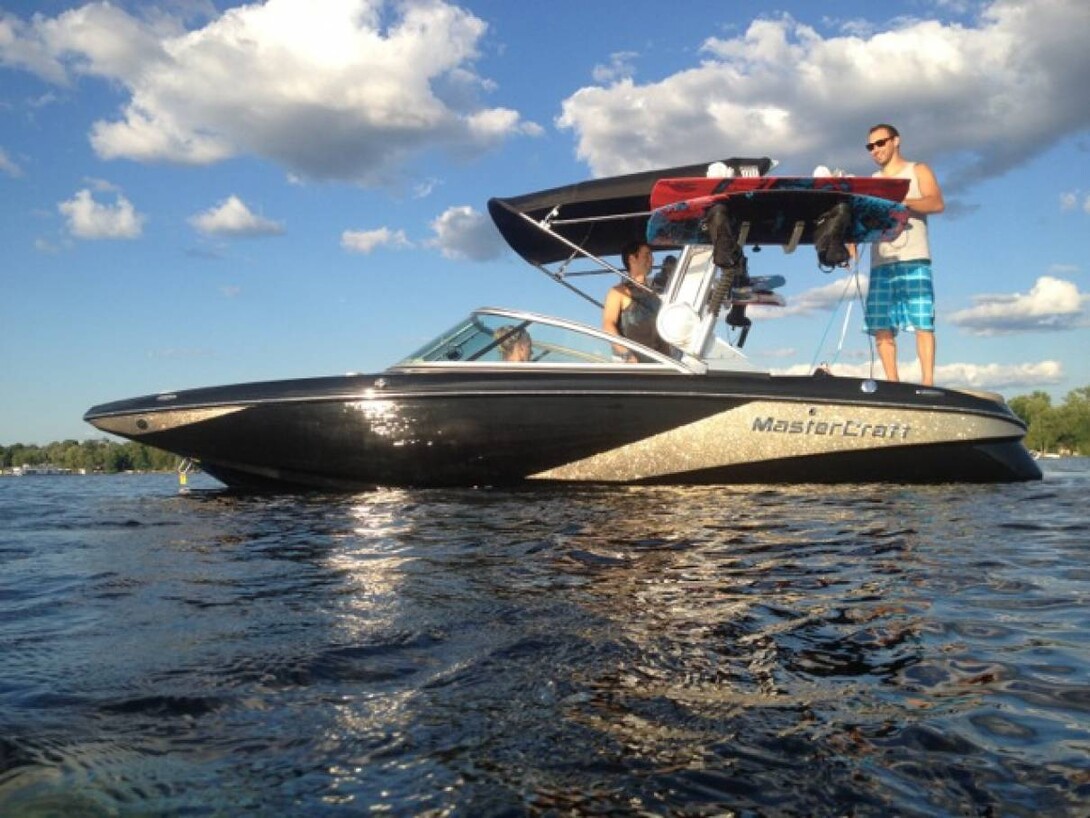 Over the past few years, wakeboarding, wakesurfing and wakeskating have become very popular watersports in Ontario. The calm and picturesque waters found across the province make for ideal wakeboarding conditions. It has become popular with boaters of all ages as it fits well with the Ontario adventure spirit, those individuals who enjoy a challenge. Whether you are a newbie to the sport or a skilled wakeboarder on the St. Lawrence River, on the land-locked lakes of Muskoka, on the Kawartha Lakes, or on the Rideau Canal, there are some excellent wakeboarding schools that can get you started or help improve your skill level.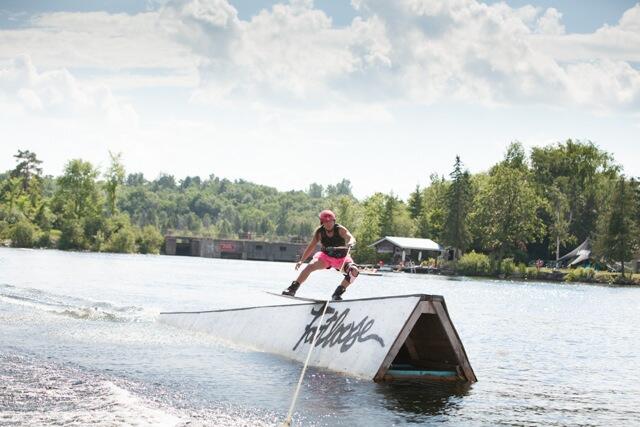 The Wake Institute
The Wake Institute is located on Pigeon Lake in Bobcaygeon. Although primarily a wakeboard-focused school, they teach all levels and will tow people learning how to ski for the first time. The Wake Institute boasts an incredible staff of the highest trained instructors in the country. The Institute has one of the only PWC-pulled wake parks in the province, providing instruction on how to safely ride on park features on both a wakeboard and wakeskate.
The Wake Institute also offers an "at your dock - in your boat service" where you can have their coaches at your cottage weekly or monthly to keep your progression moving throughout the summer. They also proudly run Buckeye Marine's successful team program that provides weekly competitive instruction for local rippers that have been incredible ambassadors of water sports both on and off the water. 
Team Len's Cove Wake 
Team Len's Cove Wake Dept. originated in 2009 on Big Rideau Lake out of Len's Cove Marina, Portland, Ontario. It is one of the only schools in Eastern Ontario that offers instruction in all watersports disciplines! TLCW's strives to provide their riders with a safe, fun, energetic learning atmosphere on and off the water, as well as giving a memorable experience and summer! Enthusiasts can waterski, wakeboard, Wakeskate, wakesurf, or barefoot. TLCW hosts numerous camps and clinics throughout the summer as well as individual lessons, packages, and private lessons!  From beginner to intermediate riders and skiers, you can assure to step up your skill level with Len's Cove Wake Dept.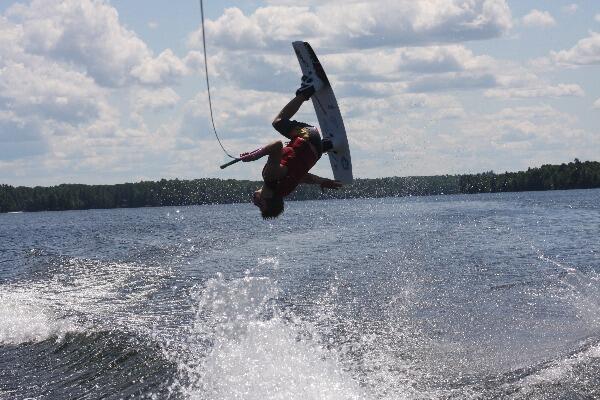 Summer Water Sports (SWS) 
The Summer Water Sports (SWS) day schools are offered at Cleveland House Resort on Lake Rosseau in Minnet, Bayview Wildwood on Sparrow Lake in Port Stanton and The Lake Joseph Club on Lake Joseph in Port Carling. The SWS Instructors have the skill and experience to assist with improving your wakeboarding whether you are a first-time skier, learning to drop a ski, wakeboarding, barefooting or even jumping.  Although their day school services are offered at major resorts, you don't have to be a guest of the resort to enjoy their water sport services. Open daily throughout the summer season, SWS offers professionally trained ski personnel, as well as the industry's state-of-the-art ski equipment and powerboats. Summer Water Sports also offers Cottage Clinics throughout the area.  They will take all of the equipment and staff to your dock and all you have to do is enjoy the day.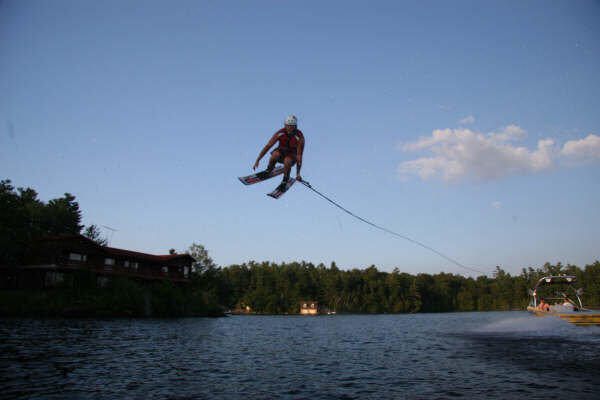 Ride The Wake
Ride The Wake is located at Hurst Marina on the Rideau Long Reach, Ottawa's warmest water and longest runs.  Whether you want to learn a new trick or ride for your first time, Ride The Wake's pro rider and veteran coach can help.  They also offer wakeskate and wakesurf lessons. Ride the Wake is unique in that they coach in group as well as camps for ages 9-16.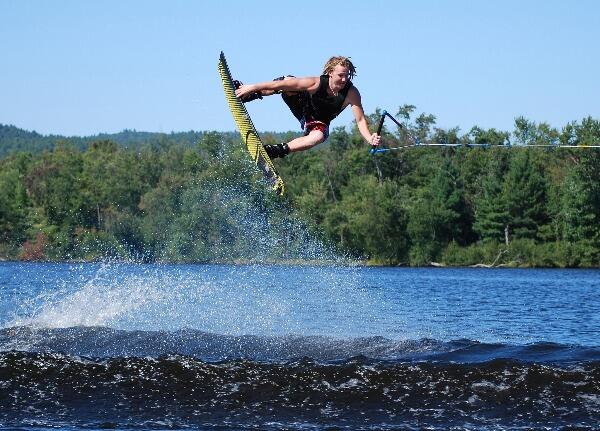 Muskoka Wake 
Founded in 2012, Muskoka Wake is a premiere wakeboard school  in Muskoka and Central Ontario.  With two locations at Pride of Lake of Bays Marine, Dorset and Pride of Muskoka Marine, Bracebridge: Muskoka Wake offers service to the surrounding areas of Lake of Bays, Lake Muskoka, Lake Rosseau and Lake Joseph. Muskoka Wake can teach you every facet of watersports including: wakeboarding, watersking, wakeskating, kneeboarding and wakesurfing.  Lessons are structured by the hour and include all equipment for a range of ages, sizes, and skill levels. Muskoka Wake's goal with every lesson and every student is to have them walk away from their experience learning something new they could not have done before, without forgetting the most important aspect – fun! 
At any age or skill level, you can begin your summer fun now by contacting one of these Wakeboard Schools to learn how to waterski, wakeboard, wakesurf or wakeskate.