5 Best Family-Friendly Bike Trails in Ontario
Wind through forests, along lakeshores and up to stunning lookouts.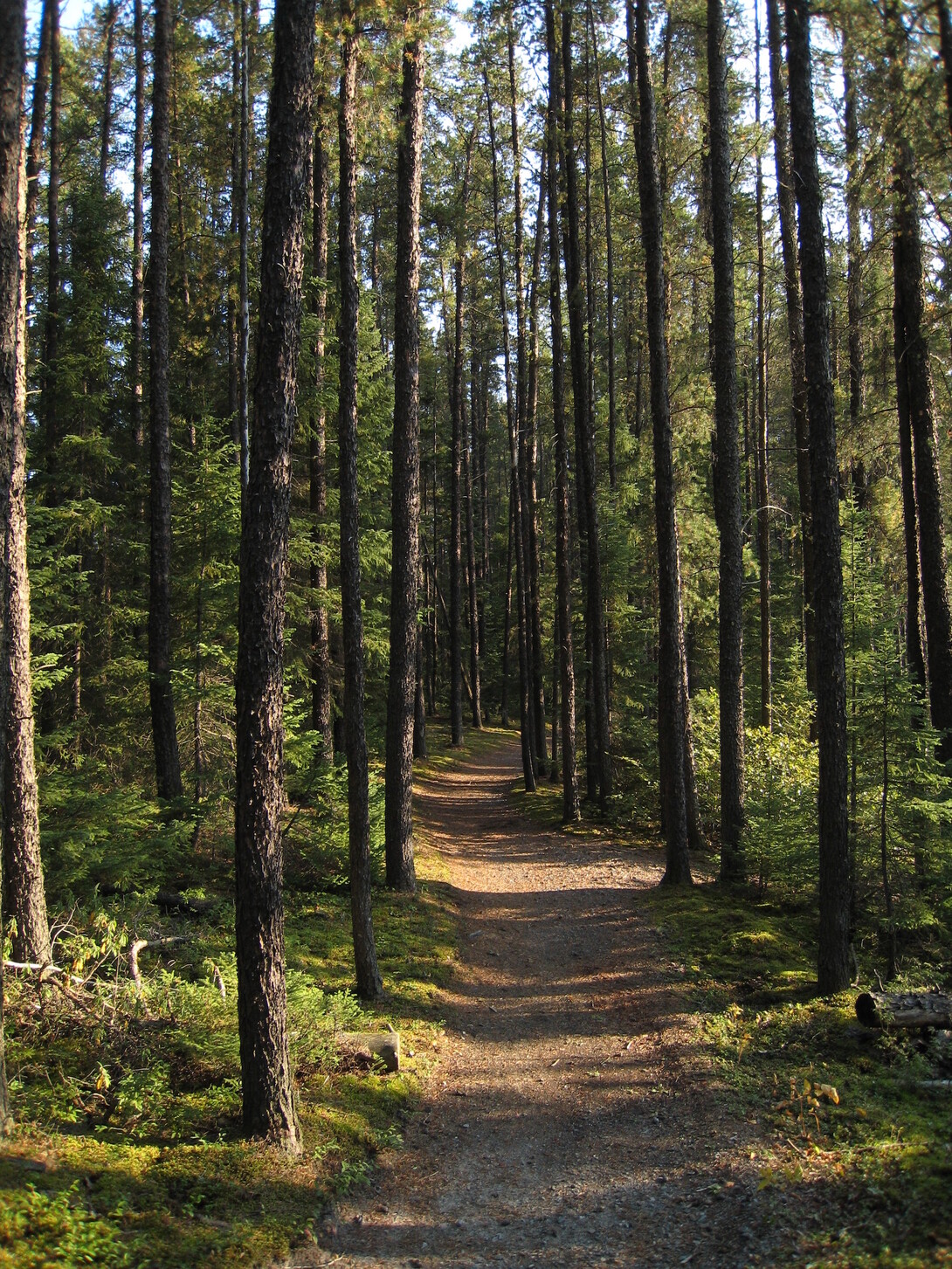 Ontario offers some of the most challenging trails and events to tackle in the cycling world, from the grueling Essex Centurion to the roller coaster-like Hilton Falls. And while a quick image search of these places will get your heart pumping for your next adventure, you may also quickly remember that you're not in your mid-20s anymore and, by the way, you now have a family to think about.
Bam!
But don't get too down on yourself. Teaching your child about bike riding and watching them learn is one of the touchstones of the parent/child relationship. Plus as far as family activities go, biking is a healthy, affordable option that covers multiple age groups and skill levels. Below are five family-friendly trails that are totally worth checking out on your next tour through Ontario!
Hersey Lake, Timmins
Just north of Timmins you'll find the jack pine forest that is home to the Hersey Lake Conservation Area. The most popular trail here is the 7.8-km loop known as the Tour de Hersey. Part of this trail follows an old road around bucolic Rainbow Lake and when you're on the north shore make sure to check out the dock and viewing platform. Keep in mind, Hersey Lake connects to the larger Timmins Recreational Trail Network making this area great for everyone from beginners to experts.
Trails-n-Slopes has you covered should you need a bike repair while in the Timmins area. For a great selection of rides, parts and accessories, roll into independently-owned O'Reilly Source for Sports.
Matti's Family Restaurant will fuel you up before your ride and Compass Brewing will welcome you after you are done at their "tasting refuge," which sounds as delicious as it does welcoming.
New Sudbury Conservation Area, Sudbury
This spot is almost tailormade for aspiring mountain bikers fresh off training wheels. The trails are well groomed with a mixture of pavement and gravel hard pack. Does that mean that the New Sudbury Conservation Area is significantly tamer compared to other entries on this list? Yes, but for little ones still on their kick bikes they'll have plenty to explore, including a dam, a resident otter and installation art.
Adventure365 is another full service bike store in Calgary. For suds and victuals, roll up to 46 North Brewing and Oscar's Grill for lunch or dinner.
Lake Laurentian Conservation Area, Sudbury
Located just 10 minutes from downtown Sudbury, Lake Laurentian Conservation Area encompasses 977 hectares of protected green space. It is a photographer or nature lover's dream, thanks to numerous wetlands, a scenic lookout and marked bird watching areas. You can challenge yourself on the tough 9.3-km Lake Laurentian Loop or take it easy on the Moonlight Beach Trail. Cycling families find this location easy to access with enough trail varieties that repeat visits are common.
Session's Ride Company is a one-stop bike shop in Sudbury, with Stack Brewing being a similarly comprehensive micro-brew stop. And aren't you a little curious about the food on offer at a restaurant called Respect is Burning? This vintage Italian tavern treats comfort food with the respect it deserves.
Georgian Nordic Outdoor Centre, Parry Sound
Georgian Nordic has a combined 60 kilometres of biking, hiking, skiing and snowshoeing trails, all just a few minute's drive from the Georgian Bay centre of Parry Sound. This welcoming network, run by a local club, is the southernmost trail system offering travellers rugged Canadian Shield topography. You'll find yourself riding over large slabs of granite and around pine-lined lakes. Beginners can explore the wide double-track trails before working their way up to the dozens of kilometres of singletrack.
Parry Sound Bikes is a satisfyingly self-explanatory name for a retail shop. And, since we've suggested a microbrewery for every other destination here, why not taste the wares at Trestle Brewing Company. Their pub and restaurant is just upriver from the railroad bridge that dominates downtown.
Three Towers Trails, North Bay
Three Towers Trails is another great spot for riders of all skill levels, especially for those just dipping their toes into mountain biking. Since these trails are maintained by the North Bay Mountain Bike Association the community is very active here. They frequently hold group rides and youth programs, the kind of events that are perfect for cycling families that don't yet know that's what they are! For those that want to dive headfirst into these trails, give Pioneer a try, it's a great trail to warm up on, with a B-line being an option for more advanced riders.
Wheelhouse and Cheapskates will take care of all your cycling needs in North Bay. The refreshment and refuelling needs can be met at New Ontario Brewing and Station Tap House and Steak Company.
Mountain biking with a family in tow will require an adjustment in your pace, and perhaps one or two stops to slip a chain back onto a ring. But once the family starts rolling together, the future will be not so much wide open as tight and twisty. For mountain bikers, that's a good thing.