Why a Cycling Vacation Will Make You Live Longer
The study results are in. Cycling makes you live longer. It's something cycle tour guides could have told you long ago.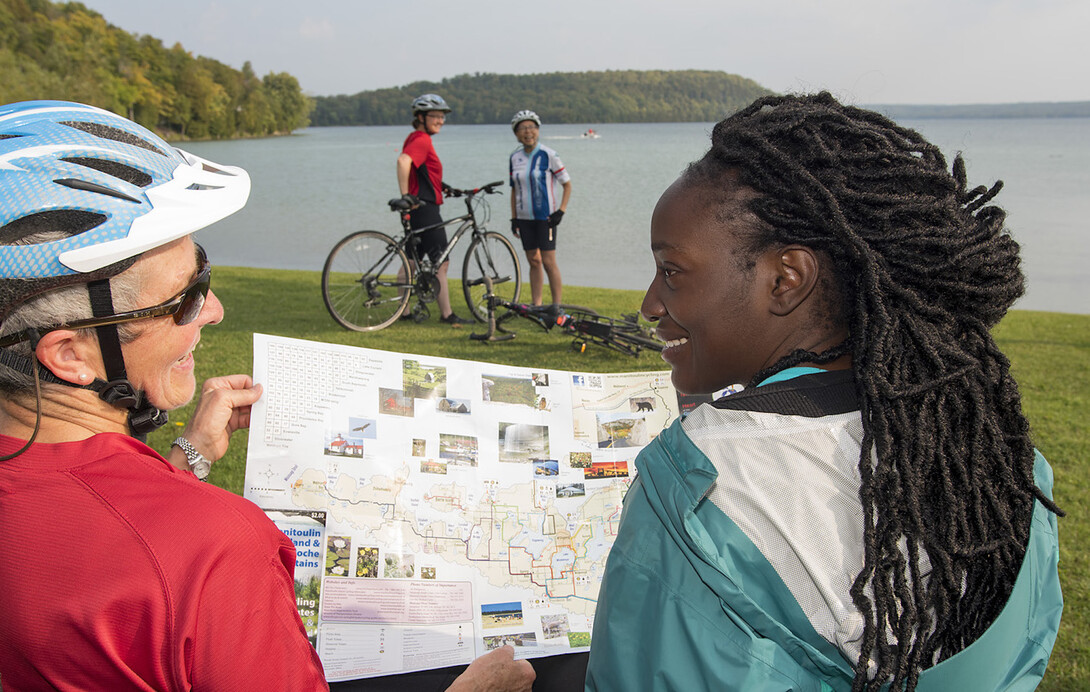 It all comes down to healthy living. Spending days touring on your bicycle through fresh air, with stress-reducing scenery all around and the promise of a hearty and healthy meal at the end of the road, seems to be at the top of the list of ways to lengthen your life.
But you don't have to take our word for it. We'll let the scientists put it plainly, for once. After studying 125 amateur cyclists aged 55 to 79 and comparing them to a group of otherwise healthy adults who do not engage in regular physical activity, the cyclists appeared to have filled their water bottles straight from the fountain of youth.
The researchers at the University of Birmingham state: "The study showed that loss of muscle mass and strength did not occur in those who [cycle] regularly. The cyclists also did not increase their body fat or cholesterol levels with age and… had an immune system that did not seem to have aged either." Read the study.
JOIN A CYCLING CLUB
So, what's the best way to be a regular cyclist? Commuting to work every day is one. But try telling that to a plumber with a van full of tools. Joining a cycling club is one way to get into the cycling mentality.
TAKE A GUIDED CYCLING HOLIDAY
Sara McEwen is the owner of Ontario-based Humdinger Bicycling Tours. They run seven dedicated tours along Ontario's scenic rural roads, and also offer vehicle support and advice for self-guided outings. She and a guide, Katherine Dittmann, are both physiotherapists, with Dittmann also having a master's in exercise physiology. They were happy to share their thoughts on the responses they've seen from their guests who take on their first cycling holidays, often with little prior experience.
The two say they get a lot of clients who need the security of having a guide and other cyclists to travel alongside before committing to a cycling tour.
McEwen recalls two female clients from Thunder Bay who were reluctant to venture out on the roads around Thunder Bay with no experience. "We took them out on a 110-km [68-mile] day. It was a huge challenge for them, but I remember their beaming faces at the top of one hill in particular. They were so proud of it. Their energy was palpable. That's going to stay with them."
McEwen says that can be the start of a path toward a long-term cycling lifestyle that people stick with.
Dittmann remembers a group of riders from two years ago who were so inexperienced they made a point of training for what was planned to be a relaxed tour. They left so bolstered by the group experience that two months later, they did an organized "century ride" of 170 km (100 miles) in one day.
"People go on a holiday, and then at the end they realize they have accomplished something new for them. It's likely they will adopt that persona of being an athlete."
Cycling, when done regularly, can be a whole identity a person takes on. In this way, a cycling holiday can be a gateway experience, an introduction for people who are hesitant. Once they coast through that gate, their long-term health prospects skyrocket.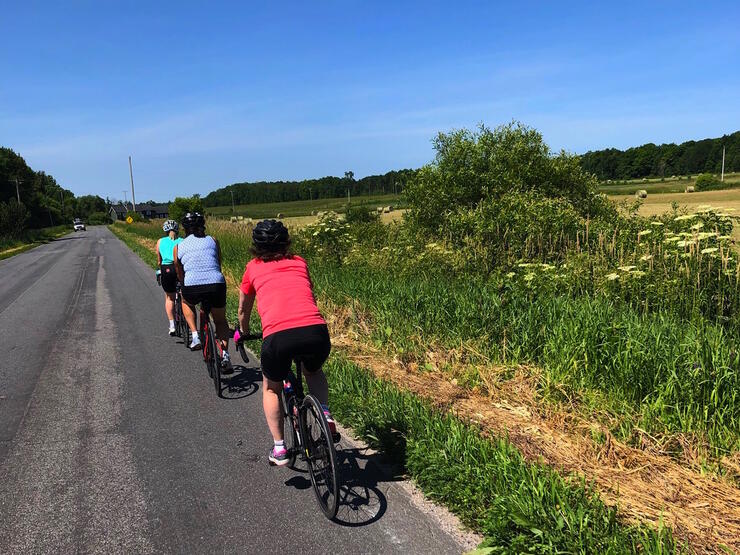 As Dittmann observes, the long-term effect of regular exercise is a stronger heart. Plus, those hours spent breathing at an elevated level have a beneficial effect on one's body that can't be realized any other way.
"By breathing hard, you extend your lungs and ribs. Doing this repeatedly keeps your thorax and body flexible. It helps the viability of our bodies." Good news for anyone hoping to have a viable body later in life.
TOUR MANITOULIN ISLAND
Another group running cycling tours in Ontario is Manitoulin Cycling Advocates (MICA). They are in the process of developing Manitoulin Island into a road-touring destination, with more and more paved shoulders on highways linking cycling-friendly towns and businesses.
Their flagship tour is the all-inclusive Alvar Cycle Tour. It's named after the limestone-plain landform that makes up much of Manitoulin Island, giving it its pastoral feel. The five-day tours run four times a year, in late June and mid September, with days that involve cycling legs of 42 to 73 km (26 to 45 miles) in length. Their one-off Manitoulin Passage Ride happens early June and is a social, fully supported overnight event that offers three route options, live music, and a dance. 
And for those ready to take on a self-guided cycle tour, the MICA website has a host of mapped route suggestions. Order a paper map for, wait for it, $2 and plan your routes while consulting the website for dozens of cycle-friendly lodging options such as Twin Peaks Bed and Breakfast, Timberland Rustic Lodges, or Cosy Cove Cottages.
MORE RESOURCES
Other great resources for self-directed cycling tourists are Ontario By Bike and Discovery Routes. The websites of both non-profits are full of route options broken down by region. Pick your routes and coordinate with campgrounds along the way like Joli Voyageur Resort & Campground in Lavigne or Fairview Park Camping North Bay, where you can roll in off the road for a well-earned night of rest.
Northern Ontario is full of operators like these who will help you link days on the road while you pedal purposefully toward a long and healthy life full of cycle touring.
So, as Queen's Freddie Mercury observed, "Get on your bikes and ride!"