Ultimate Ontario Cycling Bucket List
Can't-miss mountain biking, road cycling and fat biking adventures await in Northern Ontario.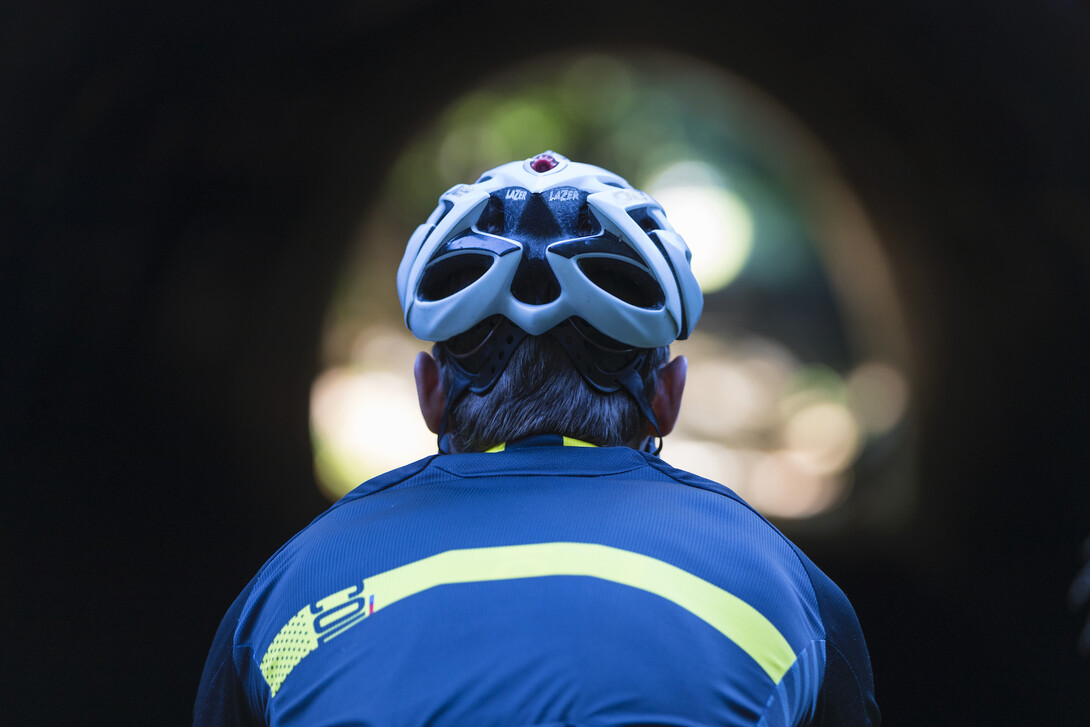 The typical roster of superlative cycling adventures in Ontario includes riding the quiet backroads of Ottawa's National Capital Region, spinning the vineyard hills of Prince Edward County on Lake Ontario's north shore, ripping single-track on a mountain bike at Barrie's Hardwood Hills, and wheeling through the backcountry of iconic Algonquin Provincial Park. But that encompasses less than one-third of Ontario's vast geography. Look north, and your cycling bucket list becomes so much longer.
Under the Gaze of the Giant: Thunder Bay
The hub community of Superior Country boasts a vibrant cycling scene, with countless options for road riding, mountain biking, and fat biking. The Thunder Bay Cycling Club lists recommended road biking options from five starting points within city limits, with distances ranging from 25 to 90 km and a variety of degrees of difficulty, on its website.
If mountain biking is more your style, the local Black Sheep Mountain Bike Club offers a huge variety of group rides and races from May through October. Black Sheep also keeps up over 40 km of trails, including an outstanding network of single-track weaving through the boreal forest surrounding the abandoned Shuniah Mines, north of downtown Thunder Bay. Access the Shuniah Trails at Kinsman Park at Trowbridge Falls, exiting north off of Highway 17 on Hodder Avenue.  
Located less than an hour's drive from Thunder Bay, Sleeping Giant Provincial Park is one of only a handful of Ontario Parks with cycling routes, taking advantage of some of the most stunning scenery in the province. Mountain bikes are permitted on five park trails, enabling cyclists the opportunity to explore the backcountry beyond the Sleeping Giant campground at Marie Louise Lake.
Thunder Bay is only a flight away from Toronto, with service by Air Canada, WestJet and Porter airlines. High-quality bike rentals are available at Rollin' Thunder, Petrie's Cycle and Sport, and Fresh Air Experience.
A City on Wheels: Sault Ste. Marie
Sault Ste. Marie has embraced a global movement that puts cycling at the centre of urban renewal. Even in the early stages of a multi-year plan, the Soo has options for all types of cycling and all skill levels, including a rapidly expanding 30-km network of single-track mountain bike trails maintained by the Sault Cycling Club at the Hiawatha Highlands in the city's north end; the paved, 25-km John Rowswell Hub Trail, which weaves through urban greenspace, along the waterfront and neighbourhoods; a downtown pump track for BMX riding, and a vast array of skinny-tire routes on the scenic rural roads of St. Joseph Island, located on Lake Huron's North Channel. The city features one of the largest networks of groomed fat bike trails in the province at Crimson Ridge, meaning cyclists can take advantage of Sault Ste. Marie's famously snowy winters.
Bike rentals are available at Algoma Bicycle Company or Velorution, which also organizes group mountain bike, road bike and fat bike rides year-round. For a unique, beginner-friendly experience in the summer months, rent a fat bike from Parks Canada and check out the gravel trails around the historic Sault Ste. Marie Canal and the cascading rapids of the St. Mary's River.
Go Long: The Great Lakes Waterfront Trail
Northern Ontario is famous among long-distance cyclists for the gruelling hills north of Lake Superior, at the midway point of the legendary cross-Canada journey. For a gentler taste of multi-day bicycle touring, take on the Great Lakes Waterfront Trail's Lake Huron section, a 370-km ride on paved, primary, and secondary highways, from Sault Ste. Marie to Spanish. The route is part of Canada's massive Great Trail, featuring gentle grades and favouring quiet roadways, with multiple options for overnight stays along the scenic North Channel of Lake Huron. 
Riding the Island: Manitoulin's Gran Fondo
The Manitoulin Passage Ride is the gran fondo (Italian for "big ride") you've never heard of—but one that should certainly be added to the bucket list of all road riders. First, consider the scenery: Manitoulin Island is the largest freshwater island in the world—a forgotten dreamscape of smooth, quiet roads set amidst rolling hills, which are cloaked in verdant hardwood forests interspersed with small farms. The island is home to over 800 km of paved cycling routes. Second, the Passage Ride is all about community: It's organized by the grassroots Manitoulin Island Cycling Advocates, which organizes the two-day group ride each June, arranging accommodations, meals, entertainment, support and route options for all levels of road riders.
Manitoulin Island is easily accessible from Southern Ontario: Leave your car in Tobermory and ride your bike aboard the MS Chi-Cheemaun ferry, for a magical cruise across Georgian Bay. Manitoulin is an emerging tourism destination with a vibrant Indigenous Ojibwe cultural heritage, many options for accommodations (ranging from campgrounds, bed-and-breakfasts and motels), and an outstanding craft brewery.
On the Rocks: Sudbury's mountain bike scene
It's no surprise that a city known for its rugged geology would boast some of Ontario's finest mountain biking. Enthusiasts have three trail networks to explore in the Sudbury vicinity: Lake Laurentian Conservation Area, adjacent to Science North near downtown, Kivi Park in the city's south end, and the Naughton Trails, located west of Sudbury in the suburb of Walden.
Each area has its own appeal: Lake Laurentian's technical trails are easily accessible, with options for hiking and watersports nearby; Kivi includes groomed fat bike trails for all-season cycling, with on-site rentals; the Naughton trails, maintained by the Walden Mountain Bike Club, are recognized as some of the finest single-track in the province. Mountain biking in Sudbury includes plenty of exposure to bare rock; one experienced rider even compared it to Utah's legendary Moab area—with a distinctive Northern Ontario feel. For rentals and local knowledge check out Sessions Ride Company or the Outside Store.
For more information about cycling in Ontario, visit Ontario by Bike and Trailforks.