Dream Fishing Trips
These two Ontario lodges, just across the border from Minnesota, offer anglers the chance to fish multiple species.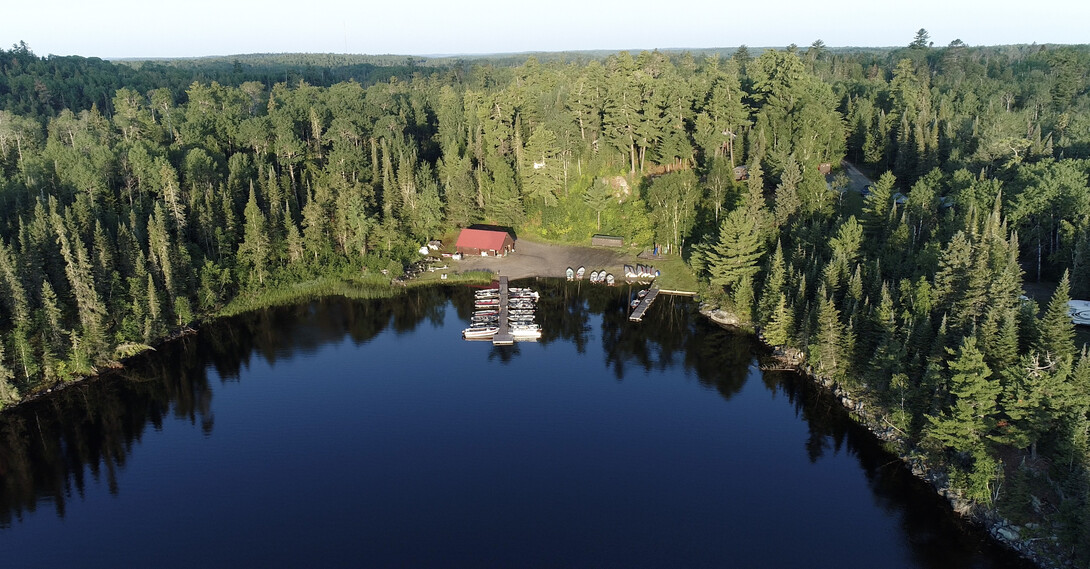 Ontario is known for incredible fishing of all different kinds. Some people travel up from the U.S. for a specific fish, like walleye or muskie. But if you're like me, a multi-species angler, then you like variety! The two destinations we visit below are just over the border from Minnesota. And both offer affordable accommodations with awesome fishing. And of course, multi-species action!
One of the great things about staying here is that you are literally minutes away from awesome fishing on Yoke Lake. There are no long boat rides needed to target some nice walleye. Just a little further down the lake, you'll be catching chunky largemouth bass in the weeds and tree lay-downs, smallmouth bass around boulders, pike in the weed beds, and even a chance at big muskie! Oh, and I forgot about the nice lake trout that roam the depths in the summer but can be caught shallow during the spring. Their slogan is" 6 species on 6 lakes." Need I say more?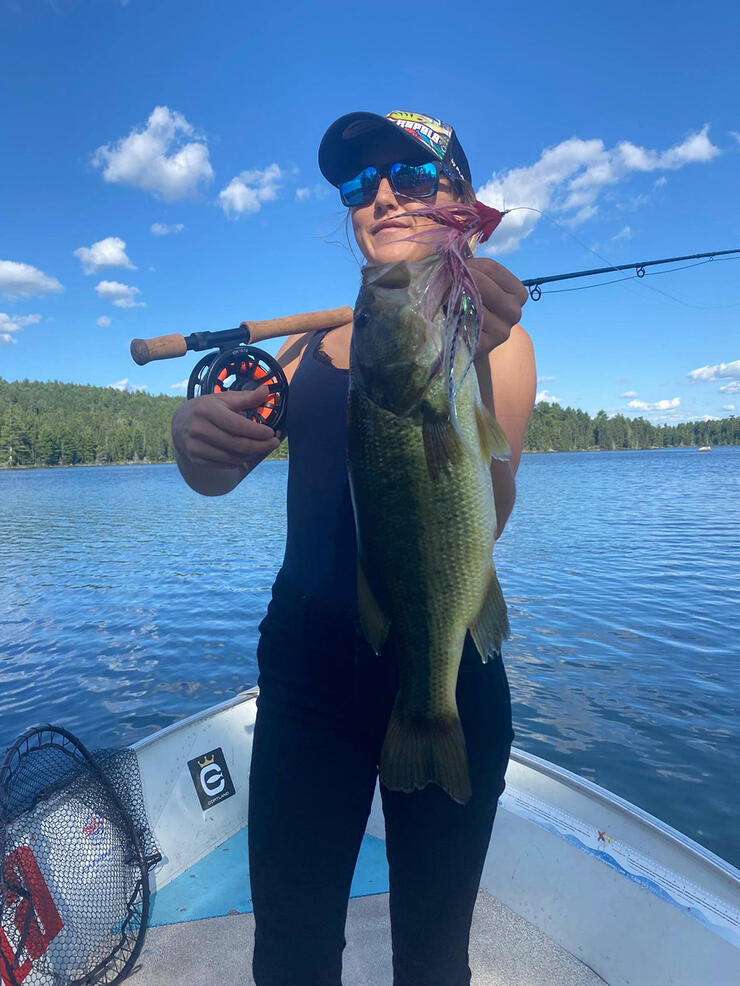 The views from the modern lakefront cabins are fantastic with just a minute or two walk to the main lodge. The cabins all have electricity, heat, a refrigerator, a full bath, and some feature bunk beds. The main lodge has WiFi for uploading those daily fish catches to show off on social media, or to just share with family and friends. Bring your appetite for homemade meals: big breakfasts to start the morning and hearty dinners in the evening. The main lodge also has a lounge for relaxing.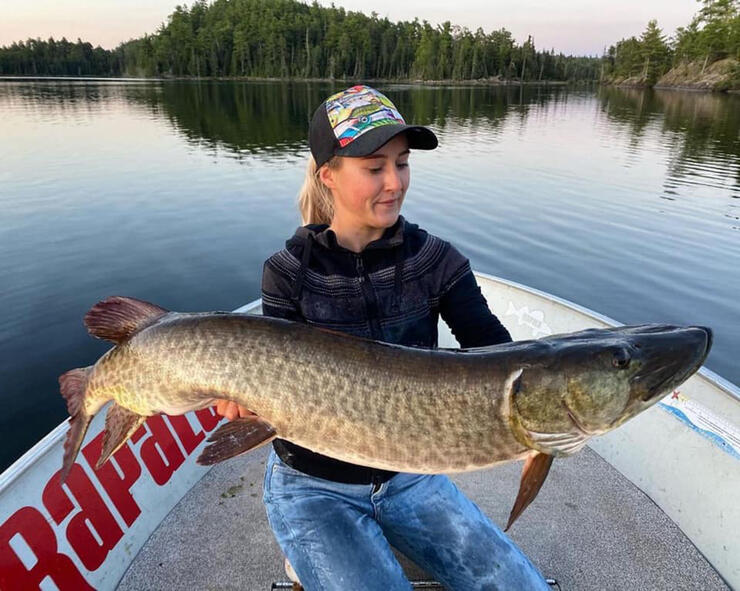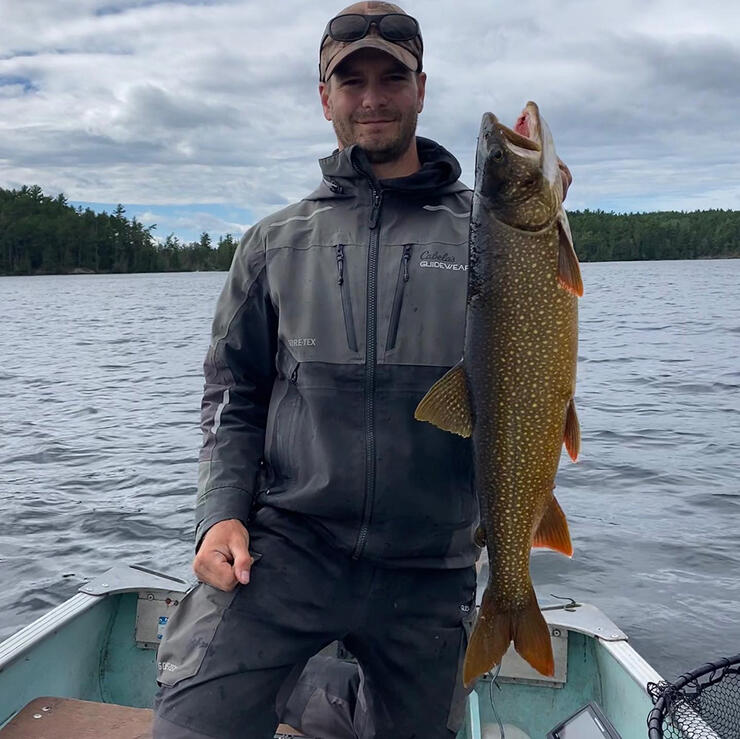 Slippery Winds Resort has very knowledgeable guides, and I highly recommend them. As you can see from the photos, guides Daryl and Emily know how to catch 'em and will put you on big fish! If you decide to fish without a guide, the resort boats are outfitted well with 16' aluminum (4-stroke Yamaha outboards) on Yoke. The roomy casting decks are perfect for both traditional gear and fly fishing. The boats located on Straw are smaller, 14', and are just fine to navigate and explore the waters there. In all, there are three main lakes and three portages lakes. Each offers a different fishing experience.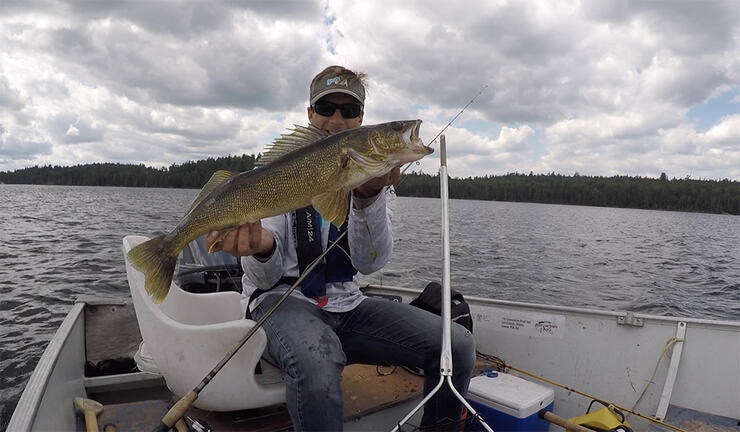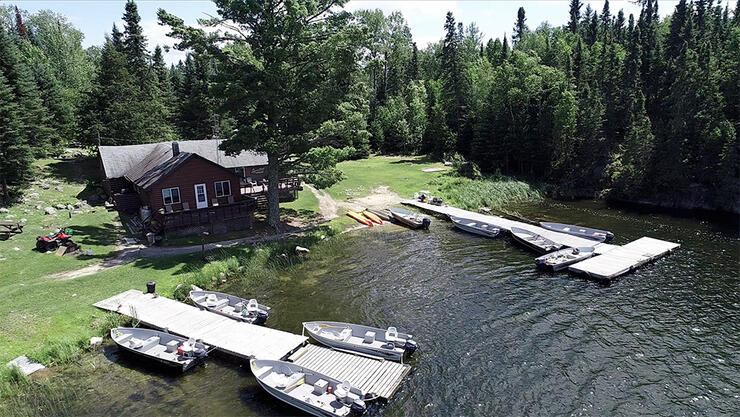 This is a very easy resort to get to, it's just a short float plane ride from the air base in Fort Frances, which is just 15 minutes north of the Minnesota border. If you're looking for a fanatic multi-species adventure on smaller bodies of water, then this is the place for you! To learn more, visit Slippery Winds Lodge.
Call: 1-888-244-7453
Email: slipperywinds@gwnlodges.com
Visit: slipperywinds.com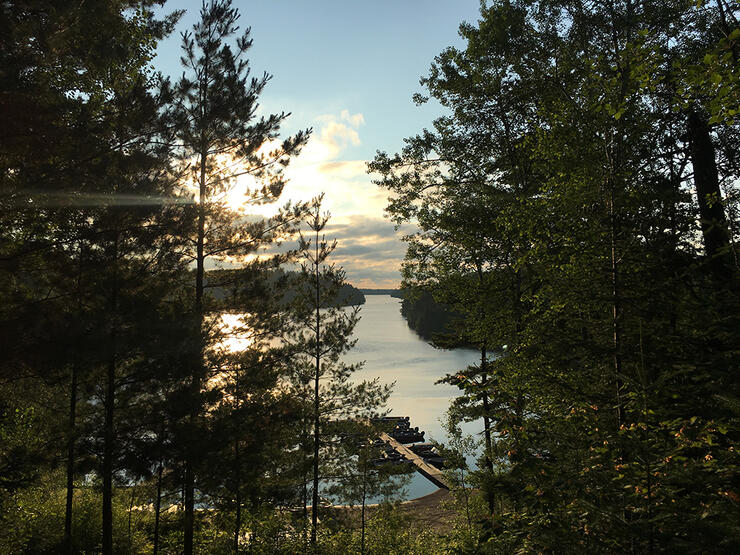 Timber Edge Camps is an affordable stay without the expense of an American Plan. They have nine RV sites with full hookups, water, and 30-amp service, along with a picnic table and fire ring. The cabins have amazing views and are complete with comfortable double and single beds, linens, three-piece bath, hot and cold running water, full fridge and freezer, stove, pots, pans, microwave, coffee maker, lawn chairs, and a BBQ gas grill. All you have to do is bring some food to supplement the fresh fish you'll catch each day!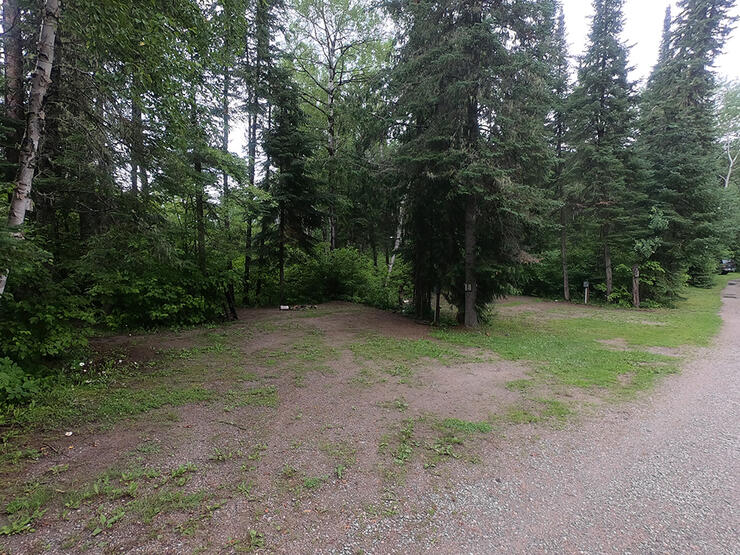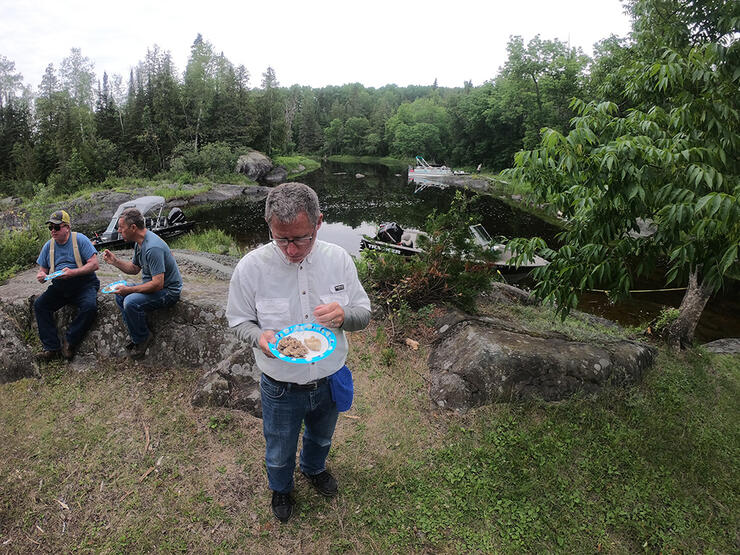 Any trip here is not quite complete without a stop to fish at the waterfalls across the lake, followed by a shore lunch. This is a highlight of any stay with Timber Edge Camps. You can catch plenty of shore lunch-size walleye "eaters" below the falls, and maybe even a northern pike lurking around. If you haven't had fresh Ontario pike fillets, please try them on your next trip. When they're prepared the same way as walleye, it's tough to taste the difference!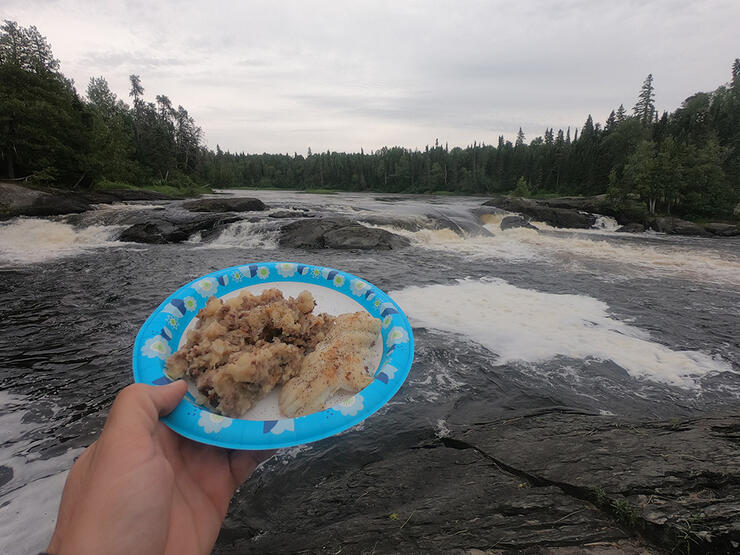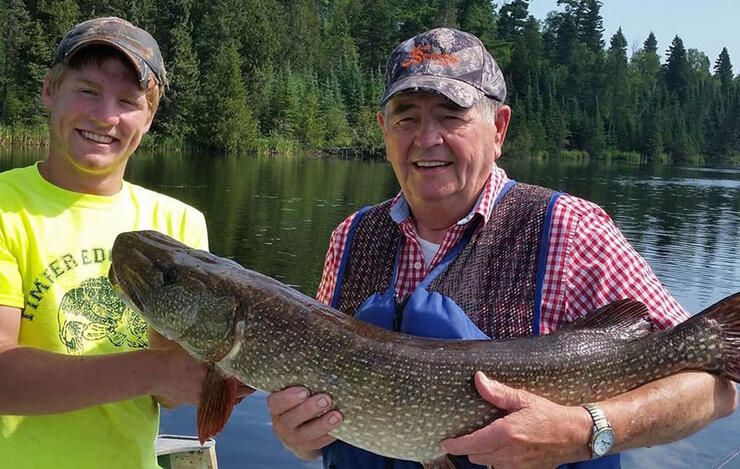 Timber Edge Camps is an easy-to-drive-to destination, located only three hours north of the border crossing at Fort Frances. The city of Sioux Lookout is a short drive away if you need anything from town—another bonus to staying here. The multi-species are available to catch on Butterfly and Minnitaki Lakes, along with access to several lakes including the famous Lac Seul, which makes this a great place to explore. There are 2,600 miles of shoreline accessible from Timber Edge Camps!
Call : (807) 737-2099
Email: info@timberedgecamps.com
Visit: www.timberedgecamps.com