Whopper Walleye
Looking for massive walleye fishing and amazing accommodations? We've got you covered.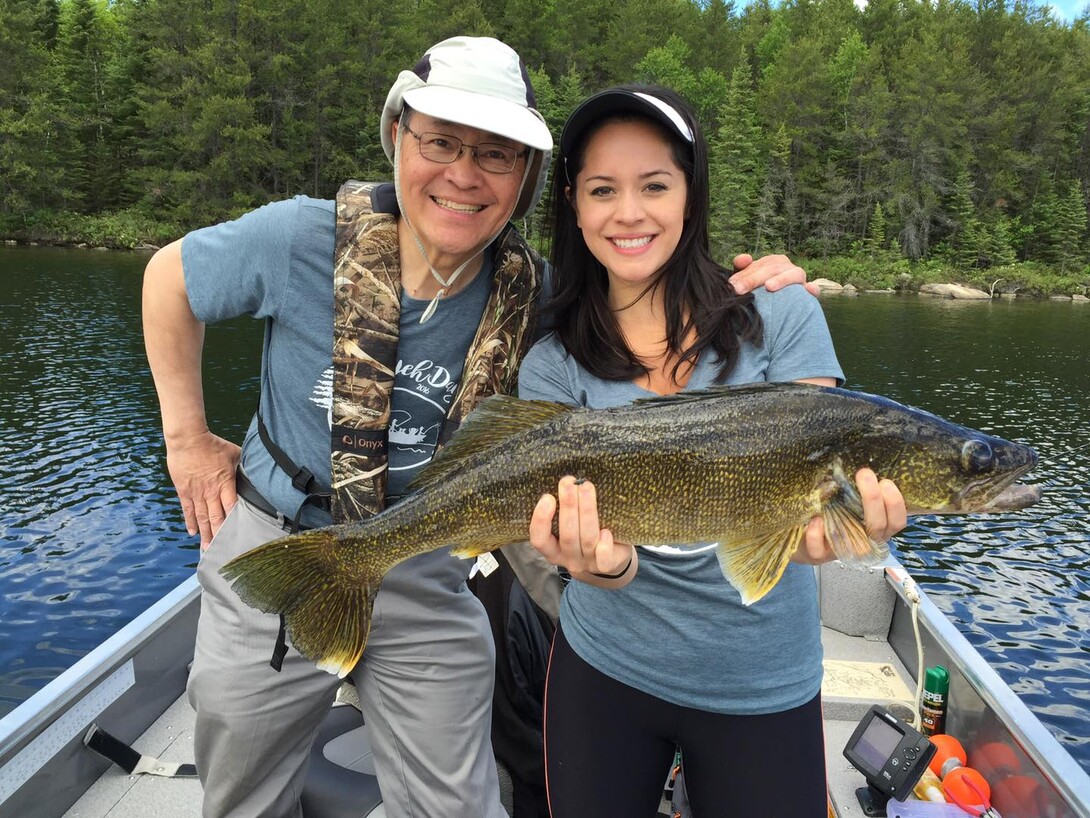 When it comes to walleye fishing, the angling community some time ago decided the 30" mark is, well…it. There are lodges across Ontario's Sunset Country that offer the shot numbers while some offer size. The three lodges listed below are where you go for size…when you want to catch walleye, and you want them big. These lodges are drive-to and boat-in experiences. For the latter, you don't even need to own a boat to arrive at places like Ghost River Lodge. Just drive to the landing and they'll pick you up by boat for a fun little adventure to the lodge, including a trusty ole tractor. Hawk Lake does have a "natural rock landing" if you decide to trailer in. Either way, all these operations have a great fleet of vessels included in their plans. No boat, no problem! If you're wanting to reach that 30" mark while staying somewhere top-notch…this post is for you!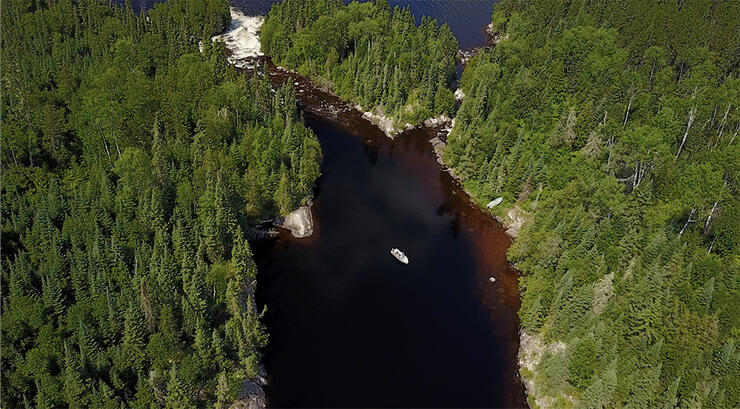 A conservation effort began there in 1985, that transformed this walleye fishery into one of the best in North America. They are the only lodge on the Marchington Lake chain, offering outdoor enthusiasts spectacular fishing, beautiful accommodations, and great hospitality! The Kartinen family has been running Ghost River Lodge for 40 years, with three generations handling the day-to-day operations. Owner Darrell's daughter, Chelsea is the head guide at Ghost River. And if you follow her on social media, all the big fish photos are quite evident of that.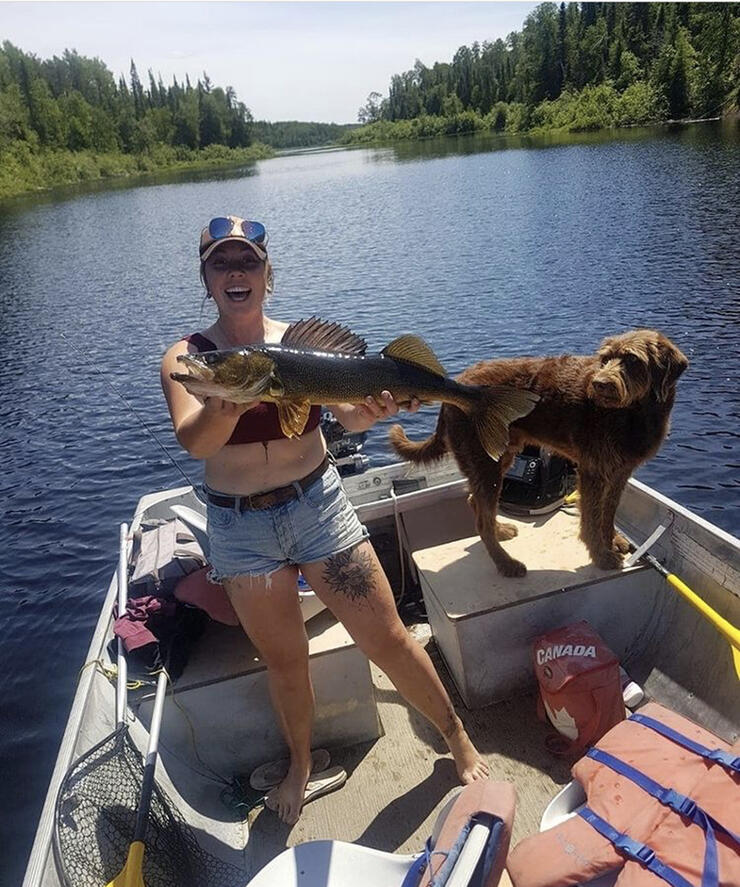 When I was visiting, we saw four moose roaming through the rice fields one evening. It's quite a sight to these big animals so close, but still far away. Side note: they do offer fall moose hunting also. Now, getting back to the walleye…the fishing above and below Twin Falls is incredible. The sound of the moving water is very relaxing. We caught plenty of walleye on both sides of it! Walleye at the 30" mark are common here. For most anglers, that's a fish of a lifetime. When you add the backdrop of Ontario's Sunset Country and the accommodations of Ghost River Lodge, it multiplies the memories and experience!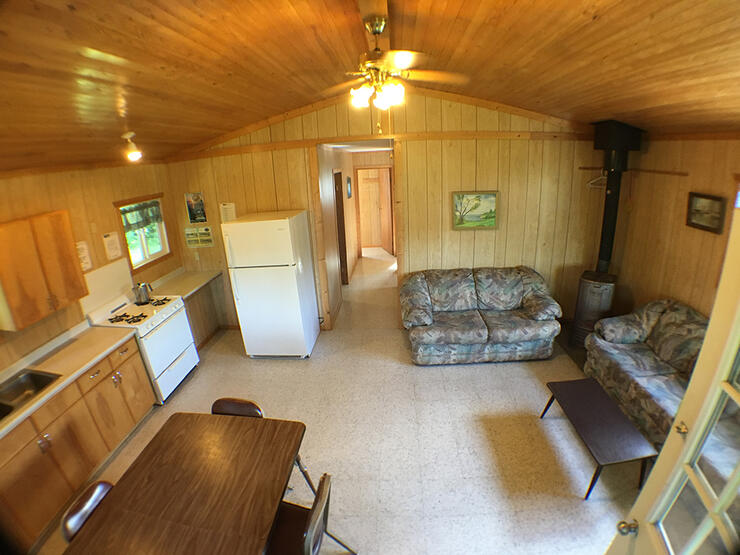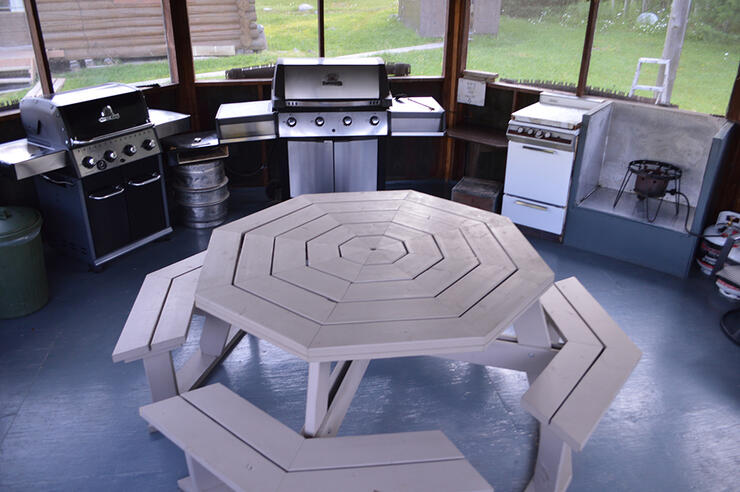 They offer 14′ Lund Boats with 15 hp motors for two people and 16′ Lund Boats with 25 hp motors for three people, complete with swivel seats and anchors. Marchington Lake collects freshwater from seven main rivers and is surrounded by 14 other lakes which are accessible via river or portage to give you the opportunity to do some great private fishing. You never have to fish in the same place twice and you'll have the opportunity to see a different lake every day. For the out lakes, there are boats and motors on the other side of the portage. The nice thing about their surrounding lakes is that they are all accessible from the lodge by boat. And there's no extra charge for fishing them.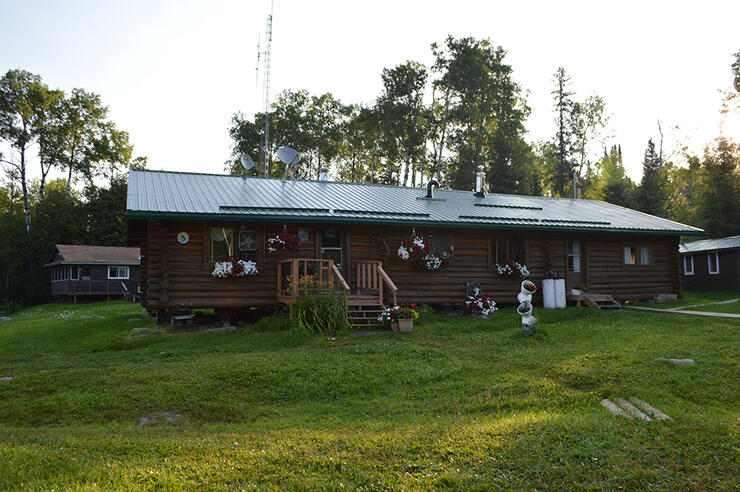 There are different options for your stay. The Modified American Plan offers delicious homecooked meals at the lodge after your days' adventure on the water. Both the Modified American Plan and Housekeeping Plan include a cabin, boat, motor, five gallons of gas per day, evening meal, and portage in and out from the car to the lodge. The Father and Son/Daughter (18 years and younger) Package is available in July and August. This plan includes a cabin, 14' boat, 15 hp motor, five gallons of gas per day, and portage in and out from the car to the lodge.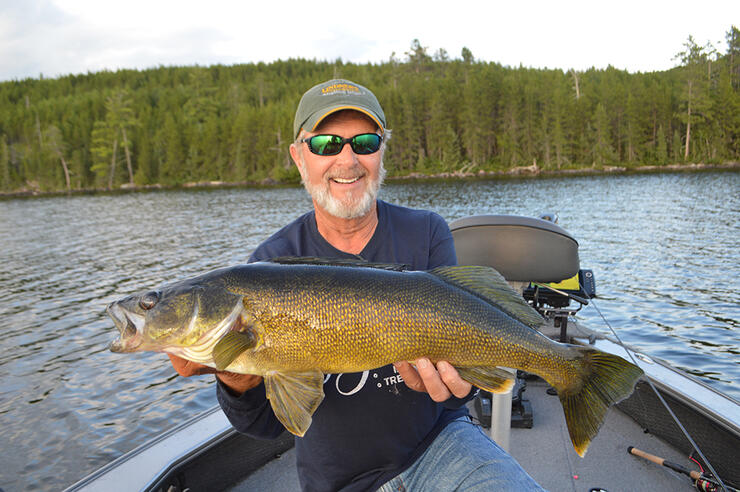 Hawk Lake Lodge is synonymous with giant walleye. It seems like each day, a guest lands a fish at or exceeding that magical 30" mark. I've seen this firsthand while staying there a couple of times. When you set the hook….grab the net and grab the camera. During one trip, my cousin James and I experienced a 60-minute window when we landed three over 30 inches! That's quite incredible. This was done by casting artificial lures, no live bait or trolling was needed. The main lake walleye seem to be all monsters. If you're looking for numbers, they offer many portage lakes. And some of them also offer the chance for big pike.
Another thing that makes Hawk Lake Lodge special is that they have a real chef, not just a cook. While dinner options change each evening, it's tough to choose between walleye and scallops, or juicy prime rib! It's a win-win! After dinner and a full belly, most guests go out for the big walleye bite before sunset.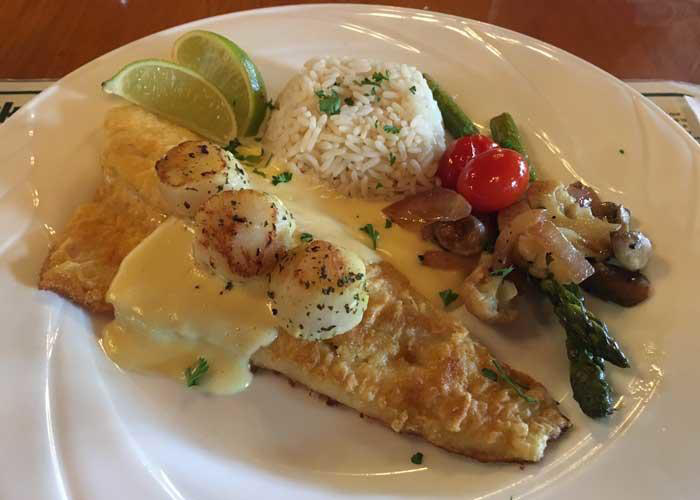 They provide guests with deep-v Crestliners rigged with electric start Yamaha outboards, Minn Kota trolling motors, Humminbird electronics, nets, life jackets, and comfortable seats. The boats are clean, well-kept, and feature plenty of rod storage.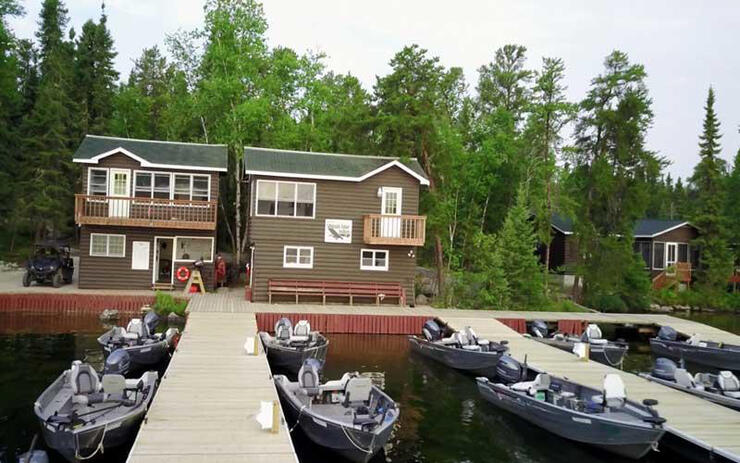 Hawk Lake Lodge is currently owned by Ted Putnam, who bought the lodge in 2011 at age 41. The purchase was a natural progression from numerous visits beginning in the early 2000s when his family fell in love with the place. Ted now runs the lodge with his wife and two daughters. The Putnams also have two camp mascots, dogs Nutmeg and Ginger. What a place this is! Hawk Lake Lodge, a drive-to fishing paradise less than a three-hour drive over the Canadian border from Minnesota, is home to 2,600 acres of coves, islands, and rocky shores with prime fishing habitat. The accommodations, personal service, and dining are first-class.
Anderson's Lodge and Lac Seul has some of the best walleye action in Ontario. In addition to Lac Seul, Anderson's Lodge offers access to eight other lakes. Besides the trophy walleye, there's an opportunity for lake trout, pike, muskie, and smallmouth bass. For this post, of course, we are focusing on the all-around favourite…walleye! Ontario's Sunset Country offers many options and this operation is first class, no doubt about it.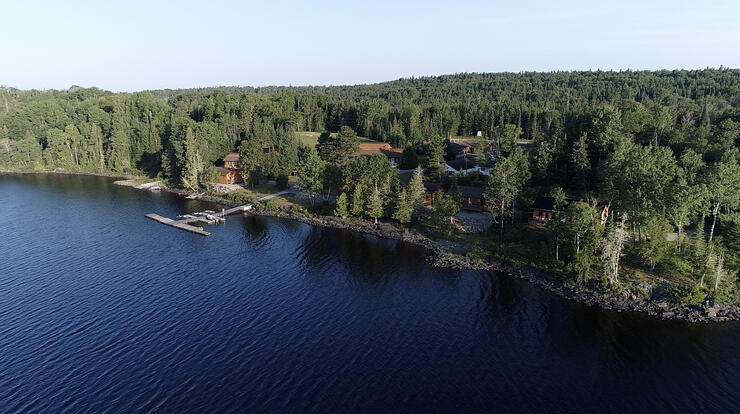 There's a lot of history here. Anderson's Lodge was started by Jimmy and Ethel Crann around 1934 with just four cabins. Then, Vic and Lil Anderson (along with their son Bob) purchased the camp in 1946, and that is where the camp's name was born.  They operated the camp for the next 26 years, building the lodge up to 12 cabins in 1951. In 1972, the Anderson family sold the lodge to Gary Nault who owned the lodge for a short time until Dick and Bev Fahlman acquired it with a sense of adventure, and their journey began. Driven by passion, they spent 38 years rebuilding and growing the lodge into the world-class fishing lodge that it is today. In 2012, long-time managers Jackie Duhamel and Jody Moin acquired the lodge from the Fahlmans and have since completed the vision, building two brand new state-of-the-art outpost cabins at their fly-in outpost camps on Lac Seul. They continue the tradition of excellence, commitment, and expertise that will ensure you a fishing vacation experience you will remember for a lifetime!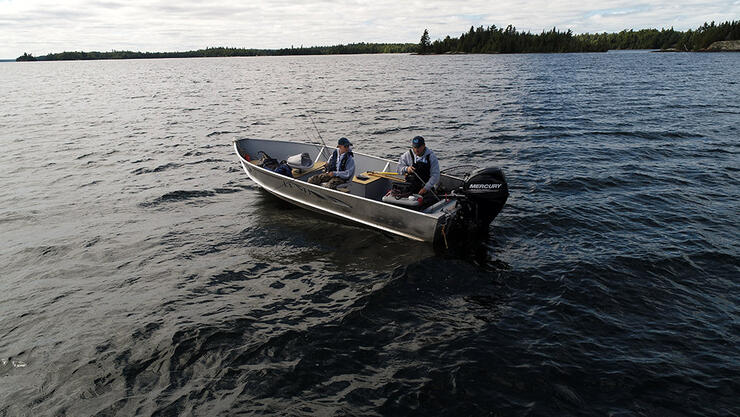 Anderson's Lodge offers a beautiful main lodge with fine dining. The hearty breakfasts and dinners are five-star meals. Some examples are prime rib, chicken, made-to-order steak, and much more. You won't be leaving hungry! For accommodations, the lodge consists of 13 cabins for up to 55 people. At the fly-in outposts on Lac Seul, they have four locations, and five cabins and can house up to 36 people between the four camps. The main lodge and the cabins were all rebuilt in the early nineties, and they do annual upgrades to keep guests feeling as comfortable as possible. The fly-in outposts went through major renovations starting in 2002 when brand-new cabins were built.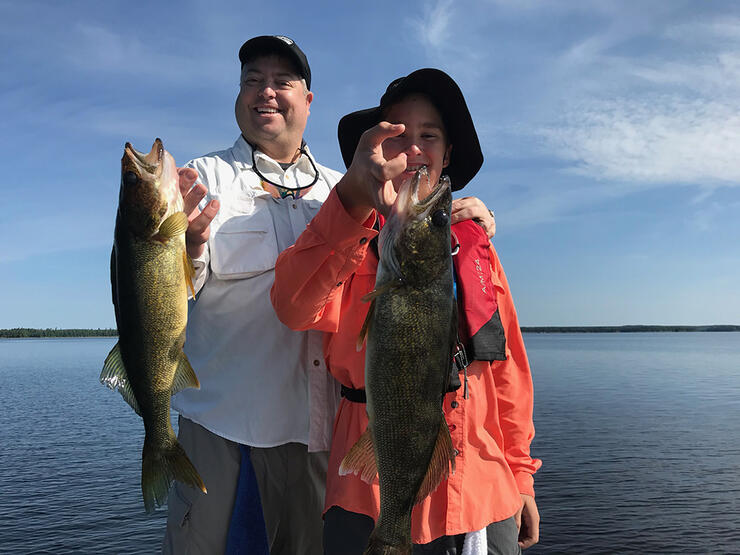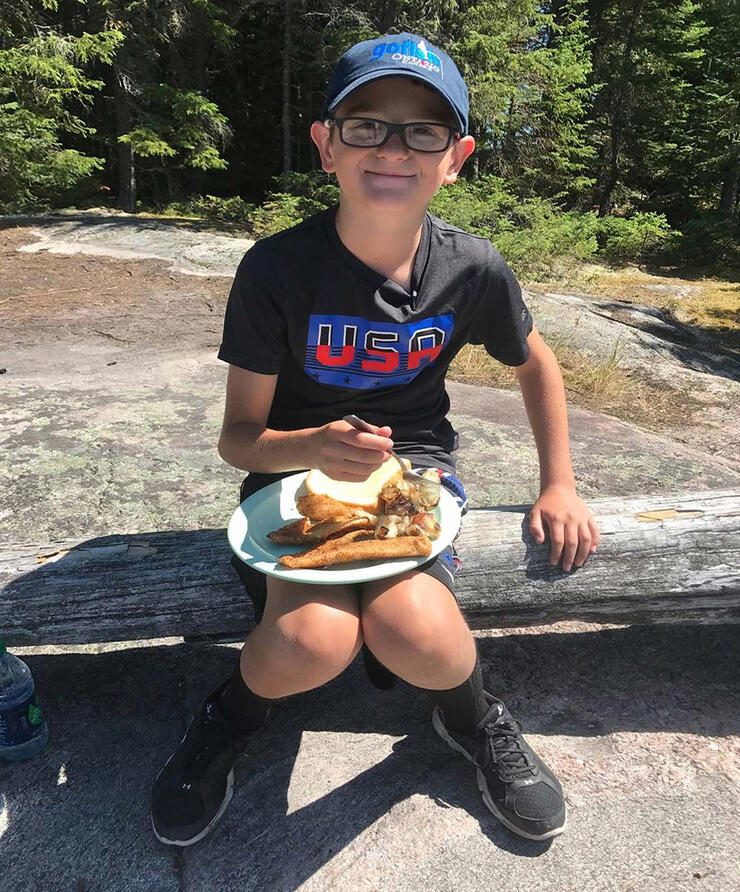 From the very popular all-inclusive American Plan Packages to Deluxe Fly-In Outpost Packages, they can accommodate groups of all sizes. Their top-of-the-line equipment includes new Mercury engines and 21' Bowrider boats specifically designed for their guests. And before I forget, the shore lunches here are memory makers! There's nothing quite like fresh-caught fish over a cast iron fire. A place like this is great for starting family traditions. Many fathers/sons, grandpas/grandsons or granddaughters, husbands and wives, or buddies have been doing this in Ontario for many years—like The Ontario Experience TV host, Ty Sjodin has with his son, Tyson. Great trophy walleye fishing, incredible scenery and first-class accommodations…that's Anderson's Lodge.